THE LITTLE PEOPLE LOG
Where life is beautiful all the time.
Since 6/20/06
<![if !supportLineBreakNewLine]>
<![endif]>
<![if !vml]>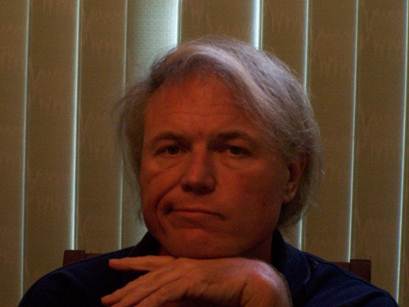 <![endif]>
"Is my hair alright?"
All the different Little People Network stations that checked in on 3765 kHz the week of 12/09 – 12/15, our RECORD for one week.
KN6Z, KD7BCW, NZ7J, N7EN, W5HO, KE3KR, NR7Q, AG7G, K6MJD, W6FE, KB5B, W7LW, K6HTM, AF7J, W7LNG, KI6U, AE6FG, WQ6I, AD5SU, KT0DD, N6NP, K6AII, KE7BBX, WJ6Q, K7PSK, VA7MJS, KG6TT, AD9DX, AA8KB, AD7HP, KF7J, KC7ZNA, WA7PZR, K6LDO, VE5ANB, K6ZSR, N7TH, W7RU, K6FEJ, WB7EUH, AF6D, KG6TT, K7PRS, WG6K, WB6GGY, KO6QK, WY8I, W7KOL, K6PIC, KF6VOM, XE1HDD/W6, AD7HP, KF7J, KB1UM, WY8I, WA7CO, KE7GET, NO5I, KC0HLX, W1VO, VE7AYQ, AF6D, WC1E, WA6DAC, W7ZCX, K6USY, KD8CFU, N7FDI (Echolink/Cross band). Sixty-three different stations, not counting the blues or non-extras, smashing the old record of forty-four.
Barney Hall of Fame: Ben KD7BCW, Eric W7ZCX, John W6FE, Cary KD7KAU, Mike VA7MJS, Mike KB1UM, Duane AG7G, Joe KO6M, Bruce W6RAT, Terry KB5B, Chuck KE3KR, Moody WQ6I, Bob AF6D, Mike AA8KB, Conrad N7EN, Randy KC7ZNA, Gary ZL3SV, Mark K6FEJ, Mark K6MJD, Larry W5HO, John K7PRS, Gregg AE6FN, RoboLon KE7BBX, Dave WA6DAC, Bruce N6THN, Gary W6FH, Kevin K7TST, Art W6OBB, Kevin AD8Q, Iain K6IAM, Bob K6MIT, Tom W7PD, Keith KD7KZV, Stan WG6K, Mike AD5SU, Phil WB6GGY, Bob K6AII, Adam AF6ME, Greg W6EZV, Buddy W7JPL, WJ6Y John, W7HW Duane, K7JRL John, N7MAL Mal, WY6L Dean, WJ6Y John,
Ham Radio Heaven: W6NZA Art, Dave WA6DAC; Eric W7ZCX; Terry KB5B; Diane N7TNP; Buddy W7JPL; Orv K6UEY. Who's NEXT???
The Little People Regulars, past and present:
KN6Z Glenn "Steward of the Realm of Art Bell" San Diego
KD7BCW Ben "The Horizontal Ham" Salem, OR.
K6AII Bob "Ready to Rumble" Rancho Cucamonga
AF6D Bob "Big Bear Bob" Big Bear
N7EN Conrad "Mr. Normal" Gilbert, AZ.
W6EZV Greg "The GREEN Entity" Burbank
W6FH Gary "Mouse Buddy" Nevada City
AG7G Duane "The Antichrist" Yuppyville
WB6GGY Phil "Yosemite Sam" Twainhart
W5HO Larry "HO" New Mexico
W7HW Duane "Hot Water" Silverton, OR.
WQ6I Moody "Moody" Claremont
WG6K Stan "Fat Head" Aptos
VR2HF Dan Hong Kong
N6LN Jack "I Ball" Palos Verdes
W7MAL Mal "Malcontent" Bullhead City
WAE6OF Paul "Clear Channel" Bakersfield
K7PRS John "Porta John" Redondo Beach
W6RAT Bruce "Rat" Coos Bay, OR.
KR7RR John Arrr! "Captain" Safford, AZ.
N6THN Bruce Vacaville
KB1UM Mike "Music Mike" Seattle
<![if !vml]>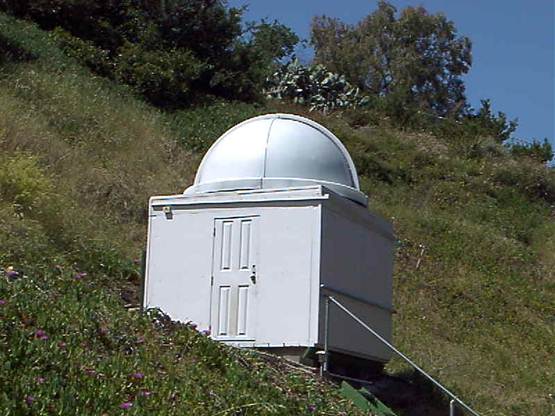 <![endif]><![if !vml]>
<![endif]>
KN6Z and kooky accordion player at the
House of Poland (one of the International
Cotteges built for the 1935 World Expo in
Balboa Park) during December Nights
recently in Balboa Park.
                                                                                               Friends and family who made the scene at the Poway Performing Arts Center
to see the BIG SHEW.  My ex-girlfriend (in green) is trying to have sex with
BZ, and my right hand is trying to have sex with Moody; and I'm just so sorry
about the whole thing.
Sunday Dec 21
The Bored Collective  3636
Resistance is futile.
KN6Z, WQ6I, WB6GGY, AD6SL, K7PRS, WF7M, AG7G, N0PQK, AA8KB, K6VLF, KB1UM
When I tuned in, there wasn't much happening, but wowee wow wow, a buncha people came outta the woodwork.  We did a WARFA post mortem.  Jack N6LN was reported to have checked into WARFA.  Jamming stimulates Beverage talk.  Comrade Mike AA8KB has a couple of narrow beam Bevs pointed at So. Cal that shave northern California right off.  Larry K6VLF made the Bored scene tonight.  He does VLF experimentation, if you can believe that.  Larry listens to atmospheric whistlers.  We were also joined tonight by Mark WF7M in WA and John N0PQK in MN.  By the end of the night we were still talking about Beverages and ferrites.  Duane AG7G says they squirm and bite.
Saturday Dec 20
The Bored Collective  3636
Resistance is futile.
KN6Z, WQ6I, W7UA, K6AII, K7PRS, WB6GGY, N6VOH, W7UA, AA8KB
Small talk tonight.  Antennas, radios.  Barry N6VOH was just checking out as I checked in.  I didn't get to meet him.  Something fun DID finally happen: audio testing!!!  We fixed Moody WQ6I's audio.  I was pretty lazy about keeping track of the talk tonight.  Happy solstice all you Pagan bastards.  I'll see you in HELL.
Thursday Dec 18
The Bored Collective  3636
Resistance is futile.
KN6Z, AA8KB, K7PRS, KB1UM, WQ6I, WB6GGY, K6AII, AG7G, WG6K, KG6TT
Fun QSO, but I can't remember much about it.  I may have had too many Keoki Coffee's during WARFA.  I threw up, barfed up, a quick Beverage antenna this afternoon.  Stan WG6K says that what I have is not a Beverage, but merely a very low long wire.  Whatever it is, the rejection off the sides compared to the ends is amazing.  Comrade Mike has done some work for me on my Bev, and has sent me the details on how to upgrade my low long wire to a Bev.  Wowee wow wow, WARFA got their asses kicked tonight.  The jammers win this one.  WARFA can't just stand flat footed in the middle of the ring and take the pounding.  They gotta move and groove, dodge and weave, float like a butterfly…  I.e., use a second freq, or something.  Don't just do the same thing over and over.  Relay stations and net control gotta give the date and/or time every transmission.  I myself was fooled by the recordings.  If you don't make the jammers work, they will just start the recordings and go watch TV.  The JW attacked again.  Luckily, I was in bed again.  BZ headed them off once again, and told them I was "unavailable." 
Tue Dec 16
The Bored Collective  3636
Resistance is futile.
KN6Z, WI2R, K7PRS, WQ6I, K6ORJ, AA8KB, AG7G
The Geminids meteor shower has been raging lately, and we talked about that.  There was some WARFA talk, but I forgot what is was.  Quartzfest http://www.quartzfest.org/php/main.php?Home is coming up this Jan.  Is that a transvestite on their website?  Moody WQ6I is talking about making the scene.  Talk propagated to topics DX, such as best QTH's for DX.  Duane AG7G was daydreaming out loud about exotic travel.  He was doing some virtual travel via Googlemaps.  Talk on this net inevitably turns to drugs.  So we covered the gamut again.  Nicotine is one of the most addictive drugs.  When nicotine comes up, you naturally think Mal N7MAL.  We wondered if he was still alive (or still smoking; if one is true, then the other must be).  Judging from QRZ, he's alive and smoking.  While we were on the topic of hams, dead or alive, we thought about trying to conjure the great dead hams, such as Orv K6UEY.  Some thought that some kind of séance within the confines of my loop might conjure him.  I got to know Frank WI2R tonight.  Nice guy.  I hope he comes back for more.  His signal was really weak, and tough for Comrade Mike AA8KB to copy.  Mike was somewhat hard on poor old Frank for his shitty antenna and signal, but that's ok because Frank's shitty antenna's shitty reception protected him from Mike's criticism. 
Wed Dec 10 (I guess)
The Bored Collective  3636
Resistance is futile.
KN6Z, WQ6I, AG7G, K7PRS, AA8KB, WB6GGY, KD7SKK
This is another entry long after the fact.  Moody WQ6I informed me that Captain Mike W6MVM is having trouble floating his boat, so the big boat ride to see the Parade of Lights is sunk.  I guess if I want to see the parade I'll just have to stand on the shore like the rest of the scum.  I was axed by somebody what I would name my boat if I had one.  Art Bell, what else?  They said it had to be a girlie name.  Ok, I dunno, how about Tinker Bell?  Another famous Bell that I love.  I think it was Duane AG7G and Comrade Mike AA8KB who compared notes on how they discovered Art Bell, and how their lives subsequently changed.  I think you could make a heart-warming Christmas movie out of stories like that.  Mike or Duane would be standing on the edge of a bridge on a cold bleak night, looking down into the rushing water below, and a ghostly image would appear and remark, "hey, nice audio."  And then they'd have a reason to go on.  They would loot the building and loan, and blow the money on audio gear.
JW Report
Oh, Jeezus, they came back.  The JW came back this past Saturday morning.  I was sleeping very late, so BZ intercepted them at the gate to our little fenced-in yard.  They elected not to open the gate and come to the front door, but to stand out there calling my name: Glenn, are you in there?  Glenn, God wants us to talk to you!  BZ just kept telling them that I wasn't available, and that I wouldn't be available for several hours, because I wasn't getting enough fiber.  They persisted a bit, and then hit the road.  BZ said that they were impressed with me the first time they ambushed me out on the antenna farm, and that they said, Guys "like him" usually won't talk to us.  Well, I did NOT talk to them about their superstition, or allow myself to be drawn into debate over how a miraculous thing like the oak tree in our yard could happen by chance.  I was merely polite to some very nice old guys.  They would have axed me if I'd read the copy of The Watchtower, which they left with me on their first visit.  I would not have had the heart to tell them that I did not read it, or that it wound up in the bottom of the tortoise box.  Unless they can advise me on how to get a better seat in the Fiery Grandstand than Comrade Mike, then I frankly have noooooo bidness with them.
Monday Dec 8
The Bored Collective  3636
Resistance is futile.
KN6Z, WB6GGY, WQ6I, AA8KB, AG7G, K6ORJ, KB1UM, K7PRS, W7UA, K6AII
When I checked in, Mike KB1UM was getting some advice on lighting protection from John K7PRS and Mike AA8KB.  I axed Moody WQ6I if he was still coming down for the big boat ride with Captain Mike W6MVM, to view the San Diego Bay Parade of Lights.  I guess he's coming.  Music Mike KB1UM told us he once performed music on a boat that was in a parade of lights in SF, and his band won second place for live music.  I reported on my dx adventure on 20 earlier this evening.  I worked VU3WIJ.  He has an amazing home brew station.  Much of it he made for CHEAP.  He's got my call wrong (NK6Z) on his QRZ page.  Conversation moved on to smoking and eating shit in Colorado.  Pot talk is gateway conversation to harder topics, and sure enough, in no time we were talking about LSD and other hard drugs.  We even discussed getting high on nutmeg.  It was a big surprise when Pat W7UA checked in.  He used to check in to the old Little People Net, before everybody started hating each other.
Wed Dec 3
The Bored Collective  3636
Resistance is futile.
KN6Z, WB6GGY, WQ6I, AA8KB, KK6CJA, KD7SKK, KB1UM, K7PRS
I'm writing this up days after the fact.  I can't remember too much about the QSO.  Moody WQ6I has gotten a couple of emails from a female ham named Kim.  She listens and approves of our little party, but she does not have the spectrum privileges to join us.  Hopefully she will upgrade, join us, and get bored.  I baked the hell out of some toll house cookies on this night.  I didn't burn them, but they were just cooked to death.  So I compared notes with John K7PRS on cookie baking.  You really need to be disciplined and take the damn things out of the oven when the directions say to, gooey and runny though the cookies may be.  Mike KB1UM has lost an important thumb drive that he always keeps near his computer.  It just vanished into thin air.  It's the stuff of Coast to Coast.  Mike got a couple of musical gigs for this month.  He also needs to get to work on the second edition of his book.  Or is it a NEW fix it book?  I'm not sure.  I still would like to get a copy of the first book, if he can get it autographed for me by Art Bell.  Comrade Mike AA8KB kept me on the edge of my seat with some recordings of Art Bell on the ham radio, and some old recordings of Mike KB1UM audio testing.  Really old stuff.  I talked some EZ NEC with Comrade Mike.  Mike has the Silver Dick version of EZ NEC, with the 1500 segment capability, so I guess I'm going to have to get that, or Mike is going to be looking down miles of nose at me.
Monday Dec 1
The Bored Collective  3636
Resistance is futile.
KN6Z, WQ6I, WB6GGY, K7PRS, AG7G, K6ORJ, W6MVM
I'm trying out a new name for the net.  I made a joke about calling it the Borg Collective, but John K6PRS made a better joke by suggesting we call it the Bored Collective.  So we'll see if it catches on.  Mike W6MVM is hosting a fabulous party on one of his big boats.  It's going to be Dec. 14.  He's going to float some of us over to the San Diego Parade of Lights.  We're not going to be in the parade, but we are going to spectate.  Shawn N7TNP, son of Conrad, checked in and got some unsolicited audio help.  I was once again enraptured.  Had to change my underwear several times.  Shawn is running the PR-40 and W2IHY boxes, just like me and Art Bell.  We were so busy "helping" Shawn with his audio, that we totally blew off K6ORJ when he tried to check in.  We really can be selfish assholes when we are having an audio orgy.  We wanted to help Shawn with his dad's Butternut, but Shawn knew better than to fuck up both his dad's audio settings AND his antenna.  Shawn is going home to Oregon, and when he gets some power and a decent antenna, he is going to join the Bored Collective again.  I saw Interstellar recently, and cussed and discussed it with the gang.  We talked movies in general for a while, and somehow wound up talking about Tyson and Cosmos and Nova.  Moody WQ6I has never seen E.T., or seen Nova on PBS.  Moody, come out of your cave.  I precipitated in my first ham radio contest recently: the Sweepstakes.  I didn't submit a log, because I only had, like, seven stations, and I didn't think that was good enough to win, but I did exchange with these stations all the required info.  It was fun.  I might do it again.  I was in the high power, single op category.  Seven stations isn't much, but I got them all in less than one minute, because I have a good antenna.  I pooped out pretty quickly, because I am not in shape for contesting, but my endurance will improve with practice, and I expect to break into double digits next time.
Friday Nov 28
The Low Down and High Smellin' Net  3636
KN6Z, WQ6I, WB6GGY, KB1UM, K7PRS, AG7G, N6LN, K6ORJ
I listened, enraptured, for about thirty minutes while the gang audio tested with Mike KB1UM.  Then I jumped in.  I had to jump in and out because I was making observations out on the driveway for my dwarf nova project, the photometry for which I am contributing to an observing campaign.  The photometry supports Very Large Array observations of a number of dwarf novae.  I chatted with Duane AG7G and John K7PRS about my likely vee/loop coupling.  I need to put up a mast dedicated to supporting my vee, and get it the hell away from the loop, if I am going to A-B the two.  Duane discussed his cake baking with John.  Jack N6LN has been contemplating the people dropping dead around him, and remarked that it is sad and is bumming him out.  Those people have gone on to glory.  Nothing to fret about.  They are with Orv now.  And another treat tonight was a long rehash by Moody WQ6I and Duane, of the history of the final days of Ramona Bell and the shit that went down with GU around that time.  In fact the post mortem went all the way back to the days of Orv K6UEY on 3830, and the problems that arose when Art and GU joined up.
Wed Nov 26
The Low Down and High Smellin' Net  3636
KN6Z, WQ6I, WB6GGY, AA8KB, KB1UM, K7PRS, WI2R, AG7G, N7NTP, KD7SKK, N6LN
We had quite a party tonight.  None of the usual friction.  I told the gang a concert story.  Just before the start of the concert, a French horn player and his chair and his horn tumbled off the back of the riser upon which he was sitting.  Thank god the horn didn't break.  Tonight we met Conrad N7EN's son, Shawn N7TNP.  He sounds just like Conrad, and just as happy.  We did a lot of antenna testing with Mike KB1UM.  I love that shit.  I hope we can do some audio testing next.  Jack N6LN checked in late.  We haven't heard from Jack in a while.  He had some recommendations for Duane on what to read and how to better spend his time.  We talked pianos with Music mike.  I axed Mike some questions about his musical exploits of late.  Apparently he doesn't want to teach any more, or play the cruise ship gig he had for a while.  There is a lot of communicable disease on cruise ships, and Mike had more than his share.  Mike also doesn't draw the type of crowd that buys a lot of booze.  Mike is too classy for that cruise line, apparently.  Mike should perform the type of show that the 80 meter crowd would like, then a lot of booze would get sold.
Wed Nov 19
The Low Down and High Smellin' Net  3636
KN6Z, WQ6I, K7PRS, WB6GGY, AG7G, KB1UM, AA8KB, WA1OXT, K6ORJ
The QSO tonight was just heavenly.  I checked in to touch bases with Moody WQ6I, regarding the BIG SHEW in Poway this Sunday, and the big feed following.  Moody wants to know where exactly to sit for the best view of my beautiful face.  Then Duane AG7G checked in, and he gave us the poop on his local weather, his gallbladder, local repeaters, and all kinda great shit like that.  That's how I knew this was going to be a great QSO.  I just love that shit.  What could be better?  Art Bell, that's what.  Moody talked to us about his RV-loop dueling with Art.  Bonnie Crystal told Moody some secret balun shit to do to his loop, which made him competitive with Art.  Phil WB6GGY said he has a loop and a Pro II because of Art Bell.  I was just in heaven listening to this shit.  Loops and weather and Art Bell.  Moody offered some fragmentary intelligence on Jim GU, but I don't know if it's accurate, so I'll leave it out.  Mike KB1UM checked-in running power, and a half-sloper.  He was weaker overall on the sloper than the rain gutter.  So he AB'd the two radiators for us, trying different things.  We got into a huge antenna analysis over this.  Mike is pretty discouraged that his half-sloper sucks compared to the rain gutter.  We all think he should put in a counterpoise for the sloper.  I told a story about how I was out in the yard working on my antenna, and making a very important cell phone call.  An impressive looking SUV drove up the long dirt driveway, with three well-dressed dudes inside.  They got out and seemed very interested in my antenna masts.  I thought they might be from my insurance company, or maybe the power company.  I thought they were going to give me some shit about my loop.  I have never been so happy to talk to Jehovah's Witnesses in my life.  Anyway, this story got us onto the subject of religion and creationism.  Mike AA8KB and Duane then turned that into a long argument about Islam.  The content was ok, but the fifteen minute doubles were killing the net.  Moody stepped in and broke it up.  Only the discipline of the round table can protect the net from this sort of thing.  Only the discipline of the round table can keep Art Bell on the table, where he belongs.  So we dumped the Muslims and talked more about the big shew on Sunday.  Duane mentioned something along the way about the absolute truth of math.  Well, don't get too comfortable until you have checked out Godel's incompleteness theorems: http://en.wikipedia.org/wiki/G%C3%B6del's_incompleteness_theorems.  I've been lying awake nights worrying about this.
Now, these JW's don't want me to burn in Hell, that's why they came to the house to save me.  But that whole episode in the yard with these guys got me thinking about how some kind of Earthly counseling is needed for the Damned, like me.  I'm going down, I know that, but it has been on my mind lately that I want a better seat in the fiery grandstand than, say, Mike AA8KB, or Duane AG7G.  But how to get that?  What will the god I meet be the angriest about?  Would he be more pissed off that I believed in no god, rather than the WRONG god.  For example, what if I meet the god of Isis?  It seems like he would want to cut my head off, I suppose making me even more dead than I already will be, if I worshiped the Christian god.  Maybe he'd go easier on me if I just believed in no god.  But who knows?  What if this god thinks that Mike is some kind of wild-eyed Communist?  What if this god doesn't like Commies?  Then Mike should burn hotter and deeper than I, don't you think?  And how about Duane?  He's some kind of half-assed Buddhist, I guess.  What if God doesn't like Eastern religious bullshit?  Then I think Duane will be mucking around down there with Mike.  I just don't know what is going to happen.  None of the Damned do.  So we really need a Minister of the Damned to advise us on making the best of a bad situation, and Hell is going to be a bad situation.  What about BZ?  She took the JW literature and put it in the bottom of the tortoise box.  Oh, sweet Jeezus.  That's just in-your-face irreverence.  I think she might be keeping some Bad Company with Mike and Duane.
Tue Nov 11
The Low Down and High Smellin' Net  3636
KN6Z, WQ6I, K7PRS, WB6GGY, W6MVM, AG7G, KB1UM, AA8KB
I jumped in with a thin film of brandy in the bottom of a cup, and toasted my grandpa (Roscoe V. Thurman, my dad's dad) for his service in the US Marines.  I read an old San Diego Union article about him.  He was highly decorated.  And then I toasted Art Bell and thanked him for his service.  And I thanked my dad for HIS service.  And Moody WQ6I clanged a bell in honor of my dad and his dad.  There wasn't a dry eye in the house.  I had the whole day off today, and Tuesday is normally my heaviest day.  More than half of my teaching hours for the week are on Tuesday.  So goofing off all day today was heaven.  It's the closest I'll ever get, anyway.  Ebola and recent Ebola victims and potential Ebola victims came up in conversation.  Then we started talking about longest running TV series.  I guess cuz I mentioned one of the creators of The Simpsons is dying of colon cancer.  The Simpsons is a very long running series.  Fourteen episodes.  A match for Bonanza.  When Duane AG7G checked in, Captain Mike W6MVM checked out.  Now, I don't know if there was a causal connection, but Duane seemed to think so.  Comrade Mike AA8KB and I talked about school and the long strange trip of being raised Catholic.  Wowee wow wow, we really went to Hell, didn't we?  Ok, well, maybe not YET.  Mike was very surprised that when I was confirmed, I/we were given the option of taking a pledge that we would not drink alcohol.  I just slumped down in the pew so the Bishop would not see me blowing off the pledge.  I wonder if I had taken it, how much it would have improved my chances of getting into Heaven.  Perhaps my chances would have improved from 0.0%, to 0.00%.  Music Mike KB1UM joined the party, so I read an article about how your chances of prostate cancer go down the more women that you screw.  Mike is going to be stuck indoors because of weather for a long time, so I suggested he make good use of the time by fucking his brains out.  Keep your prostate empty.  Squirt out the carcinogens and crystal structures in the prostate fluid.  Do not do this with homosexuals, as the benefit disappears, possibly from the trauma of being rammed up the ass.  I'm afraid Disneyland Anal Pass holders may have an increased risk of prostate cancer.  Duane joined in the school daze discussion.  We talked about prehistoric computer games, such as Lunar Lander.  I liked that one very much.  It was just a command line game, in its earliest incarnation.  Then Comrade Mike and I got into a long and interesting (in my opinion) antenna modeling discussion. 
Saturday Nov 8
The Low Down and High Smellin' Net  3636
KN6Z, WQ6I, K7PRS, WB6GGY, KD6SL, KB1UM
We talked about my loop, mostly, at least after I checked in.  John K7PRS recommends a 9:1 balun for my 450-ohm-ladder-line-fed antennas, because 450/50 = 9.  Before I invest in one of those, I'm going to put the antenna analyzer on the lines and see what impedance the rig actually sees.  I can't operate power on 160, because even though the tuner finds a match, I still hear sparking in the amp.  The 9:1 may be the answer, but I've got to investigate further.  Kevin KD6SL thinks I ought to stick to dipoles on 20, because the radiation pattern of the loop on 20 is so flower petal-like.  The loop absolutely clobbers my vee on 20 in all directions, so I'll be sticking with the loop on 20.  I would like to build a three element quad, which would give the loop a better run for its money on 20.  John doesn't think the loop could stand up to a beam at 100 feet, but that's hardly fair.  My loop is only 62 feet high.  I would like to get on the ANZA dx net some night with Moody WQ6I, and get some signal reports for use in comparing his SteppIR with my loop.  The loop's advantage over the vee starts disappearing fast around 5 MHz, but is still significant at 5 MHz.  As the freq goes down, the loop and vee are both shorter and lower in terms of wavelength.  So I am going to try an experiment.  I am going to lower the loop significantly, and see if the loop's advantage over the vee at 5 MHz is significantly reduced.  If so, I will conclude that a major contributing factor in the loop having such a small edge over the vee at 3.5 Mhz, is that the loop is just not high enough.  If, however, the low loop is still much better than the vee, then I will conclude the that the reason the loop has such a small edge over the vee at 3.5 Mhz is because the 1000 foot loop is TOO SMALL.  Further, if the conclusion is that the loop is too small, I will predict that when I add the additional 500 feet, doubling the enclosed area, that the loop will finally show a significant edge over the vee at 3.5 MHz.
Thursday Nov 6
The Low Down and High Smellin' Net  3636
KN6Z, WQ6I, K7PRS, WB6GGY, KB1UM, AF6D, W6MVM, AA8KB, AG7G, K6ORJ
This QSO was really for the birds.  I mean, I really wanted to give these guys the bird.  I tuned in, hoping to hear weather reports, signal reports, Art Bell reports, and other exciting stuff, but these fuckers were talking about BIRDS!  Wowee wow wow, I'm nothing if not a bird lover, so I checked in.  I mentioned in passing that the high winds predicted around here, that I expected would knock my loop around, did not materialize.  I also mentioned that I watch the forecast on weather.gov and like the site very much.  Well, Comrade Mike AA8KB has a huge bone for unisysweather.com.  I guess it's got all kinds of bells and whistles and power and flexibility.  I'm sure weather.gov can't do all that shit.  So fuck weather.gov.  Be sure you are wearing your reinforced underwear before you dare to use Mike's BIG BONE unisysweather.com.  Low-tech Duane AG7G says he just looks out the window for his weather data.  WARFA, WARFA jamming, and the Sherriff came up again.  I guess Duane has pissed off the Sherriff, and now the Sheriff is monitoring Duane's "signal levels."  Whoa, Daddy!, has Duane got trouble now.  When the Sherriff starts watching your signal levels, you are fucked, man.  You know you are fucked.  I brought up Rolling Stone's top 100 vocalists of all time.  You can find the list on the internet, but you gotta subscribe to the mag to get the discussion.  Bob Dylan and Mick Jagger are in the top ten.  How is it that those guys even make the list at all?  Why isn't Sonny Bono in the top ten, or at least on the list, if Dylan and Jagger are?  Now I am well aware that Dylan and Jagger are among the greatest rockers of all time, but are they very good singers?  Urethra Franklin was number one.  That's fine.  At least she's a great singer.  Duane twisted Mike KB1UM's arm for some exposition on life in Colorado.  Mike has been working some parties and restaurants, but has no permanent gig at this time.  Mike is dating a woman from some hell hole called Arvada.  It's a very long drive from where Mike lives.  Susan will be driving over to Mike's for their next date, and I hope Mike prepares well by looking over unisysweather.com.
Sunday Nov 2
The Low Down and High Smellin' Net  3636
KN6Z, WQ6I, K7PRS, WB6GGY, KB1UM, AF6D, W6MVM
Repeaters, repeaters, repeaters.  That's why I checked in.  But then the conversation shifted to Mike W6MVM's new boat-location.  I wish he had checked with me on that, because now BZ and I can't come down and see free Humphrey's concerts.  Mike's boat is at a different marina.  I reported on minor wind damage to one of my loop masts, and that deflected the conversation to antennas.  Bob AF6D had some questions for the group, about bazookas.  There was tons of doubling tonight.  Jeezus.  Mike KB1UM has hooked up with a new woman.  Her name is Susan and he met her online.  That is so romantic, don't you think?  I hope for some stories from Mike about romancing Susan.  I played an A minor and an E minor on my guitar, over the air, and Mike named the chords without hesitation.  Bob told us a story about a guy in the hospital, who had a fifteen inch dick.  Nurses were coming around and taking peeks under the sheet.  I don't know the setup for this story.  Who the guy was or how Bob knows about him, I don't know, so if you want the details, or just want to talk dick, talk to Bob.