THE LITTLE PEOPLE LOG
Where life is beautiful all the time.
Since 6/20/06
<![if !supportLineBreakNewLine]>
<![endif]>
<![if !vml]>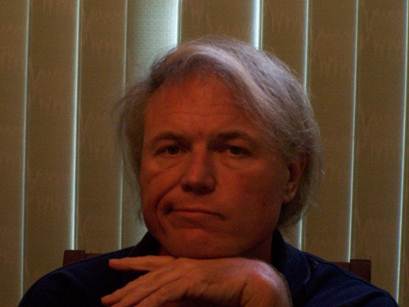 <![endif]>
ďIs my hair alright?Ē
All the different Little People Network stations that checked in on 3765 kHz the week of 12/09 Ė 12/15, our RECORD for one week.
KN6Z, KD7BCW, NZ7J, N7EN, W5HO, KE3KR, NR7Q, AG7G, K6MJD, W6FE, KB5B, W7LW, K6HTM, AF7J, W7LNG, KI6U, AE6FG, WQ6I, AD5SU, KT0DD, N6NP, K6AII, KE7BBX, WJ6Q, K7PSK, VA7MJS, KG6TT, AD9DX, AA8KB, AD7HP, KF7J, KC7ZNA, WA7PZR, K6LDO, VE5ANB, K6ZSR, N7TH, W7RU, K6FEJ, WB7EUH, AF6D, KG6TT, K7PRS, WG6K, WB6GGY, KO6QK, WY8I, W7KOL, K6PIC, KF6VOM, XE1HDD/W6, AD7HP, KF7J, KB1UM, WY8I, WA7CO, KE7GET, NO5I, KC0HLX, W1VO, VE7AYQ, AF6D, WC1E, WA6DAC, W7ZCX, K6USY, KD8CFU, N7FDI (Echolink/Cross band). Sixty-three different stations, not counting the blues or non-extras, smashing the old record of forty-four.
Barney Hall of Fame: Ben KD7BCW, Eric W7ZCX, John W6FE, Cary KD7KAU, Mike VA7MJS, Mike KB1UM, Duane AG7G, Joe KO6M, Bruce W6RAT, Terry KB5B, Chuck KE3KR, Moody WQ6I, Bob AF6D, Mike AA8KB, Conrad N7EN, Randy KC7ZNA, Gary ZL3SV, Mark K6FEJ, Mark K6MJD, Larry W5HO, John K7PRS, Gregg AE6FN, RoboLon KE7BBX, Dave WA6DAC, Bruce N6THN, Gary W6FH, Kevin K7TST, Art W6OBB, Kevin AD8Q, Iain K6IAM, Bob K6MIT, Tom W7PD, Keith KD7KZV, Stan WG6K, Mike AD5SU, Phil WB6GGY, Bob K6AII, Adam AF6ME, Greg W6EZV, Buddy W7JPL, WJ6Y John, W7HW Duane, K7JRL John, N7MAL Mal, WY6L Dean, WJ6Y John,
Ham Radio Heaven: W6NZA Art, Dave WA6DAC; Eric W7ZCX; Terry KB5B; Diane N7TNP; Buddy W7JPL; Orv K6UEY. Whoís NEXT???
The Little People Regulars, past and present:
KN6Z Glenn ďSteward of the Realm of Art BellĒ San Diego
KD7BCW Ben ďThe Horizontal HamĒ Salem, OR.
K6AII Bob ďReady to RumbleĒ Rancho Cucamonga
AF6D Bob ďBig Bear BobĒ Big Bear
N7EN Conrad ďMr. NormalĒ Gilbert, AZ.
W6EZV Greg ďThe GREEN EntityĒ Burbank
W6FH Gary ďMouse BuddyĒ Nevada City
AG7G Duane ďThe AntichristĒ Yuppyville
WB6GGY Phil ďYosemite SamĒ Twainhart
W5HO Larry ďHOĒ New Mexico
W7HW Duane ďHot WaterĒ Silverton, OR.
WQ6I Moody ďMoodyĒ Claremont
WG6K Stan ďFat HeadĒ Aptos
VR2HF Dan Hong Kong
N6LN Jack ďI BallĒ Palos Verdes
W7MAL Mal ďMalcontentĒ Bullhead City
WAE6OF Paul ďClear ChannelĒ Bakersfield
K7PRS John ďPorta JohnĒ Redondo Beach
W6RAT Bruce ďRatĒ Coos Bay, OR.
KR7RR John Arrr! ďCaptainĒ Safford, AZ.
N6THN Bruce Vacaville
KB1UM Mike ďMusic MikeĒ Seattle
The EGO Grid
3655 KHz

Mon

9/8/14

Mon

9/15/14

Mon

9/22/14

Mon

9/29/14

Mon

10/6/14

Mon

10/13/14

Mon

10/20/14

<![if !vml]><![endif]>†ďIs my hair alright?Ē

KN6Z††††††††††††† Glenn† ďMessianic Cult LeaderĒ ††††San Diego

S9 noise

K6AII†††††††††††††††† Bob†††

Cucamonga, CA.

AA8KB††††††††††††† Mike ďComradeĒ†††††††††††††††† MI.

KD7BCW††††† Ben

W6EZV†††††††† Greg††† ďThe Evil EĒ

Burbank

AF6D††††††††††††††† Bob

NE6DX†††††††††††† Scott

Roseville

AF6XW††††††††† Gary

AG7G ††††††††††††Duane† ďThe AntichristĒ†††††††††††† Yuppyville

WB6GGY †††††††Phil†††† ďYosemite SamĒ††††††††††††††† Twainhart

W5HO ††††††††††††††Larry† ďHOĒ†††††††††††††††††††††††††††††† New Mexico

K7EH†††††††††††††† Bruce††††† ďEhĒ

WQ6I† †††††††††††Moody† ďMoodyĒ†††††††††††††††††††††††† Claremont

40

W7IAH†††††††††† Larry

AG6IS†††††††††††† Scott

K7JRL††††††††††† John††

WA.

N6LN †††††††††††††Jack†††† ďI BallĒ††††††††††††††††††††††††††††† Palos Verdes

W7LW††††††††††††† Mack

Kuna, ID

AE6OF††††††††††††† Paul

WG6K†††††††††††††† Stan

Aptos

W6MVM††††††††† Mike

Soulsbyville

WT2P†††††††††††††† Fred via K6YPI

K7PRS†††††††††††† John† ďPorta JohnĒ †††††††††††††††††Prescott

KR7RR††††††††††† The Captain

W6RU†††††††††††††† Terry

Bakersfield††††††

AD6SL††††††††††† Kevin

AF6TG†††††††††††† Chris

KB1UM †††††††Mike† ďMusic MikeĒ†††††††††††††††††† Ashland, OR.
<![if !vml]>
<![endif]>
Iíve been thinking quantitatively, lately, about the impact of jamming on WARFA.† So I founded KN6Zís World Famous Institute of Jamming.† We study, analyze, and evaluate jamming and jammers.† We publish our findings in the world renowned professional-journal JAMA.† It is not a peer-reviewed journal, because, frankly, I have no peer.††† I thought it would be interesting to graph the Netcap data from the WARFA website, and see what we can see.† In the graph presented above, total check-ins for the week are plotted against week number.† Week 160 corresponds to the present date, and zero is obviously about three years ago.† The jamming of WARFA started about five years ago (Moody WQ6I, private communication), well off the left side of the graph.† Despite the jamming, WARFA sails along swimmingly until about week 55.† Then a remarkably linear, monotonic decline in check-ins begins.† Interestingly, the decline begins at a global check-ins maximum.† So, what happens at week 55?† I thought it might be that popular net controller Billy N6YW bails out at that point, and Billyís followers follow him out the door; but in fact Billy bailed well before week 55 (Moody, private communication).† Does the jamming get better (worse?) at week 55?† Do people just get fed up by week 55?† Then at about week 120, with WARFA down to about one-third strength, the bleeding stops and check-ins remain constant for a period of almost a year and up to the present.† Why does the decline cease?† Are the remaining stations still checking-in, doing so because they are the only ones left who can be heard over the jamming?, or because they are the only ones left willing to put up with the jamming?† Some other reason?† Perhaps there is a backlash that is playing a role.† Perhaps people who do not normally precipitate, are checking in out of anger and a desire to spite the jammers.
Whatever the reason, the leveling off of check-ins at week 120 marks the beginning of what I have dubbed, ďThe Siege of Stalingrad.Ē† I think all thatís left of WARFA now are a bunch of bad-ass mother fuckers with brass balls, and ice water in their veins, and I donít see them giving in.† Jammers are easily entertained, like a dog chasing its tail, and so I donít see them stopping any time soon, either.† Itís going to be a long miserable standoff.† If the jammers are waiting to pull out their ďAĒ game, now is the time.† Perhaps the jammers are preparing to unleash some technical innovation, such as walking off with Moodyís antenna.† Whatever the case, one thing is certain, from chess to tennis to the invasion of Russia, it is very dangerous to let your opponent keep hanging around, and WARFA have held their ground for almost a year.
What will the future hold?† Whatever it holds, it presents attractive wagering opportunities.† A number of possible bets come to mind.† You could bet on what the next statistically significant inflection in the graph will be.† For example, an increase in check-ins, a decrease in check-ins, or even no change at all for some specified period.† You could bet that WARFA will ultimately be destroyed, say before some date; you could bet that the jammers will get bored and give up; or you could bet that the FCC will come riding in on their white steeds and eradicate the jammers.
You name it, and I will take the bet.† I will be handling all wagering, so please send your bets to KN6Z, care of my momís address.† And be sure to send me an email stating how much you sent her Ė I donít want her holding out on me.† When the outcome of the bet has been determined, I will inform you of the odds I gave you, and make the pay-out, if any.
†††††††††††
Moody WQ6I might be making the scene for the Poway Symphony concert.† That will be Sunday Nov 23 at the Poway Center for the Performing Arts http://www.powaycenter.com/index.aspx?page=1281 at 3 pm.† A really nice venue in a ritzy neighborhood.† I just hope itís ritzy enough for Moody. †
We will perform:
†ďA Roman CarnivalĒ by Hector Berlioz, starring Glenn Thurman on base trombone.
ďCarmenĒ Suites No. 1 and 2Ē by Georges Bizet, starring Glenn Thurman on base trombone.
ďSymphonie EspagnoleĒ by Edouard Lalo, featuring soloist Bridget Dolkas https://www.pacificsymphony.org/the_performers/meet_the_musicians/musician/bridget-dolkas, and starring Glenn Thurman on base trombone.
Wed Nov 19
The Low Down and High Smelliní Net† 3636
KN6Z, WQ6I, K7PRS, WB6GGY, AG7G, KB1UM, AA8KB, WA1OXT, K6ORJ
The QSO tonight was just heavenly.† I checked in to touch bases with Moody WQ6I, regarding the BIG SHEW in Poway this Sunday, and the big feed following.† Moody wants to know where exactly to sit for the best view of my beautiful face.† Then Duane AG7G checked in, and he gave us the poop on his local weather, his gallbladder, local repeaters, and all kinda great shit like that.† Thatís how I knew this was going to be a great QSO.† I just love that shit.† What could be better?† Art Bell, thatís what.† Moody talked to us about his RV-loop dueling with Art.† Bonnie Crystal told Moody some secret balun shit to do to his loop, which made him competitive with Art.† Phil WB6GGY said he has a loop and a Pro II because of Art Bell.† I was just in heaven listening to this shit.† Loops and weather and Art Bell.† Moody offered some fragmentary intelligence on Jim GU, but I donít know if itís accurate, so Iíll leave it out.† Mike KB1UM checked-in running power, and a half-sloper.† He was weaker overall on the sloper than the rain gutter.† So he ABíd the two radiators for us, trying different things.† We got into a huge antenna analysis over this.† Mike is pretty discouraged that his half-sloper sucks compared to the rain gutter.† We all think he should put in a counterpoise for the sloper.† I told a story about how I was out in the yard working on my antenna, and making a very important cell phone call.† An impressive looking SUV drove up the long dirt driveway, with three well-dressed dudes inside.† They got out and seemed very interested in my antenna masts.† I thought they might be from my insurance company, or maybe the power company.† I thought they were going to give me some shit about my loop.† I have never been so happy to talk to Jehovahís Witnesses in my life.† Anyway, this story got us onto the subject of religion and creationism.† Mike AA8KB and Duane then turned that into a long argument about Islam.† The content was ok, but the fifteen minute doubles were killing the net.† Moody stepped in and broke it up.† Only the discipline of the round table can protect the net from this sort of thing.† Only the discipline of the round table can keep Art Bell on the table, where he belongs.† So we dumped the Muslims and talked more about the big shew on Sunday.† Duane mentioned something along the way about the absolute truth of math.† Well, donít get too comfortable until you have checked out Godelís incompleteness theorems: http://en.wikipedia.org/wiki/G%C3%B6del's_incompleteness_theorems.† Iíve been lying awake nights worrying about this.
Now, these JWís donít want me to burn in Hell, thatís why they came to the house to save me.† But that whole episode in the yard with these guys got me thinking about how some kind of Earthly counseling is needed for the Damned, like me.† Iím going down, I know that, but it has been on my mind lately that I want a better seat in the fiery grandstand than, say, Mike AA8KB, or Duane AG7G.† But how to get that?† What will the god I meet be the angriest about?† Would he be more pissed off that I believed in no god, rather than the WRONG god.† For example, what if I meet the god of Isis?† It seems like he would want to cut my head off, I suppose making me even more dead than I already will be, if I worshiped the Christian god.† Maybe heíd go easier on me if I just believed in no god.† But who knows?† What if this god thinks that Mike is some kind of wild-eyed Communist?† What if this god doesnít like Commies?† Then Mike should burn hotter and deeper than I, donít you think?† And how about Duane?† Heís some kind of half-assed Buddhist, I guess.† What if God doesnít like Eastern religious bullshit?† Then I think Duane will be mucking around down there with Mike.† I just donít know what is going to happen.† None of the Damned do.† So we really need a Minister of the Damned to advise us on making the best of a bad situation, and Hell is going to be a bad situation.† What about BZ?† She took the JW literature and put it in the bottom of the tortoise box.† Oh, sweet Jeezus.† Thatís just in-your-face irreverence.† I think she might be keeping some Bad Company with Mike and Duane.
Tue Nov 11
The Low Down and High Smelliní Net† 3636
KN6Z, WQ6I, K7PRS, WB6GGY, W6MVM, AG7G, KB1UM, AA8KB
I jumped in with a thin film of brandy in the bottom of a cup, and toasted my grandpa (Roscoe V. Thurman, my dadís dad) for his service in the US Marines.† I read an old San Diego Union article about him.† He was highly decorated.† And then I toasted Art Bell and thanked him for his service.† And I thanked my dad for HIS service.† And Moody WQ6I clanged a bell in honor of my dad and his dad.† There wasnít a dry eye in the house.† I had the whole day off today, and Tuesday is normally my heaviest day.† More than half of my teaching hours for the week are on Tuesday.† So goofing off all day today was heaven.† Itís the closest Iíll ever get, anyway.† Ebola and recent Ebola victims and potential Ebola victims came up in conversation.† Then we started talking about longest running TV series.† I guess cuz I mentioned one of the creators of The Simpsons is dying of colon cancer.† The Simpsons is a very long running series.† Fourteen episodes.† A match for Bonanza.† When Duane AG7G checked in, Captain Mike W6MVM checked out.† Now, I donít know if there was a causal connection, but Duane seemed to think so.† Comrade Mike AA8KB and I talked about school and the long strange trip of being raised Catholic.† Wowee wow wow, we really went to Hell, didnít we?† Ok, well, maybe not YET.† Mike was very surprised that when I was confirmed, I/we were given the option of taking a pledge that we would not drink alcohol.† I just slumped down in the pew so the Bishop would not see me blowing off the pledge.† I wonder if I had taken it, how much it would have improved my chances of getting into Heaven.† Perhaps my chances would have improved from 0.0%, to 0.00%.† Music Mike KB1UM joined the party, so I read an article about how your chances of prostate cancer go down the more women that you screw.† Mike is going to be stuck indoors because of weather for a long time, so I suggested he make good use of the time by fucking his brains out.† Keep your prostate empty.† Squirt out the carcinogens and crystal structures in the prostate fluid.† Do not do this with homosexuals, as the benefit disappears, possibly from the trauma of being rammed up the ass.† Iím afraid Disneyland Anal Pass holders may have an increased risk of prostate cancer.† Duane joined in the school daze discussion.† We talked about prehistoric computer games, such as Lunar Lander.† I liked that one very much.† It was just a command line game, in its earliest incarnation.† Then Comrade Mike and I got into a long and interesting (in my opinion) antenna modeling discussion.†
Saturday Nov 8
The Low Down and High Smelliní Net† 3636
KN6Z, WQ6I, K7PRS, WB6GGY, KD6SL, KB1UM
We talked about my loop, mostly, at least after I checked in.† John K7PRS recommends a 9:1 balun for my 450-ohm-ladder-line-fed antennas, because 450/50 = 9.† Before I invest in one of those, Iím going to put the antenna analyzer on the lines and see what impedance the rig actually sees.† I canít operate power on 160, because even though the tuner finds a match, I still hear sparking in the amp.† The 9:1 may be the answer, but Iíve got to investigate further.† Kevin KD6SL thinks I ought to stick to dipoles on 20, because the radiation pattern of the loop on 20 is so flower petal-like.† The loop absolutely clobbers my vee on 20 in all directions, so Iíll be sticking with the loop on 20.† I would like to build a three element quad, which would give the loop a better run for its money on 20.† John doesnít think the loop could stand up to a beam at 100 feet, but thatís hardly fair.† My loop is only 62 feet high.† I would like to get on the ANZA dx net some night with Moody WQ6I, and get some signal reports for use in comparing his SteppIR with my loop.† The loopís advantage over the vee starts disappearing fast around 5 MHz, but is still significant at 5 MHz.† As the freq goes down, the loop and vee are both shorter and lower in terms of wavelength.† So I am going to try an experiment.† I am going to lower the loop significantly, and see if the loopís advantage over the vee at 5 MHz is significantly reduced.† If so, I will conclude that a major contributing factor in the loop having such a small edge over the vee at 3.5 Mhz, is that the loop is just not high enough.† If, however, the low loop is still much better than the vee, then I will conclude the that the reason the loop has such a small edge over the vee at 3.5 Mhz is because the 1000 foot loop is TOO SMALL.† Further, if the conclusion is that the loop is too small, I will predict that when I add the additional 500 feet, doubling the enclosed area, that the loop will finally show a significant edge over the vee at 3.5 MHz.
Thursday Nov 6
The Low Down and High Smelliní Net† 3636
KN6Z, WQ6I, K7PRS, WB6GGY, KB1UM, AF6D, W6MVM, AA8KB, AG7G, K6ORJ
This QSO was really for the birds.† I mean, I really wanted to give these guys the bird.† I tuned in, hoping to hear weather reports, signal reports, Art Bell reports, and other exciting stuff, but these fuckers were talking about BIRDS!† Wowee wow wow, Iím nothing if not a bird lover, so I checked in.† I mentioned in passing that the high winds predicted around here, that I expected would knock my loop around, did not materialize.† I also mentioned that I watch the forecast on weather.gov and like the site very much.† Well, Comrade Mike AA8KB has a huge bone for unisysweather.com.† I guess itís got all kinds of bells and whistles and power and flexibility.† Iím sure weather.gov canít do all that shit.† So fuck weather.gov.† Be sure you are wearing your reinforced underwear before you dare to use Mikeís BIG BONE unisysweather.com.† Low-tech Duane AG7G says he just looks out the window for his weather data.† WARFA, WARFA jamming, and the Sherriff came up again.† I guess Duane has pissed off the Sherriff, and now the Sheriff is monitoring Duaneís ďsignal levels.Ē† Whoa, Daddy!, has Duane got trouble now.† When the Sherriff starts watching your signal levels, you are fucked, man.† You know you are fucked.† I brought up Rolling Stoneís top 100 vocalists of all time.† You can find the list on the internet, but you gotta subscribe to the mag to get the discussion.† Bob Dylan and Mick Jagger are in the top ten.† How is it that those guys even make the list at all?† Why isnít Sonny Bono in the top ten, or at least on the list, if Dylan and Jagger are?† Now I am well aware that Dylan and Jagger are among the greatest rockers of all time, but are they very good singers?† Urethra Franklin was number one.† Thatís fine.† At least sheís a great singer.† Duane twisted Mike KB1UMís arm for some exposition on life in Colorado.† Mike has been working some parties and restaurants, but has no permanent gig at this time.† Mike is dating a woman from some hell hole called Arvada.† Itís a very long drive from where Mike lives.† Susan will be driving over to Mikeís for their next date, and I hope Mike prepares well by looking over unisysweather.com.
Sunday Nov 2
The Low Down and High Smelliní Net† 3636
KN6Z, WQ6I, K7PRS, WB6GGY, KB1UM, AF6D, W6MVM
Repeaters, repeaters, repeaters.† Thatís why I checked in.† But then the conversation shifted to Mike W6MVMís new boat-location.† I wish he had checked with me on that, because now BZ and I canít come down and see free Humphreyís concerts.† Mikeís boat is at a different marina.† I reported on minor wind damage to one of my loop masts, and that deflected the conversation to antennas.† Bob AF6D had some questions for the group, about bazookas.† There was tons of doubling tonight.† Jeezus.† Mike KB1UM has hooked up with a new woman.† Her name is Susan and he met her online.† That is so romantic, donít you think?† I hope for some stories from Mike about romancing Susan.† I played an A minor and an E minor on my guitar, over the air, and Mike named the chords without hesitation.† Bob told us a story about a guy in the hospital, who had a fifteen inch dick.† Nurses were coming around and taking peeks under the sheet.† I donít know the setup for this story.† Who the guy was or how Bob knows about him, I donít know, so if you want the details, or just want to talk dick, talk to Bob.†
Wednesday Oct 31
The Low Down and High Smelliní Net† 3636
KN6Z, WQ6I, K7PRS, WB6GGY, AG7G, KB1UM, AE6OF
Wowee wow wow, I havenít written anything here in a long time.† I guess I got on 3636 a week or so ago.† The usual high smelliní gang.† We covered everything from my antennas to EZNEC, the Voyager space probes, the three body problem, fluorescein and the Nobel Prize.†
Tonight we talked about the Ebola Nurse, my upcoming starring performance with the Poway Symphony Orchestra, my starring Mole Day performance at Cuyamaca College, my starring performance in my solar eclipse show on campus the same day, Mike KB1UM and his rain gutter antenna, and some fragmentary intelligence on far out Dave K6LDO.† I guess heís on 3765 in the evening lately.† I gave Duane AG7G some lessons in round-table etiquette.† If you havenít been paying attention, just say OK, Moody, on getting an even bigger RV; OK, Porta John, on taking so much shit, OK, Glenn, on trying to be more like Art Bell, etc.† Itís like, whatever you do remember hearing, just say OK on that.† And thatís all you gotta do.† Youíll be an A1 round-table operator.† Duane blew us off around midnight to join the HHH net.† I was surprised heíd give a ratís ass about that kind of operating: You are 5/9 and fine bidness; thank you, you are also 5/9 and fine bidness.† Oh, and my club also has you 5/9 and fine bidness.† Back to net.† When I operate HHH, I require five green stamps to get one of my Tinker Bell QSLs.
Moody WQ6I might be making the scene for the Poway Symphony concert.† That will be Sunday Nov 23 at the Poway Center for the Performing Arts http://www.powaycenter.com/index.aspx?page=1281 at 3 pm.† A really nice venue in a ritzy neighborhood.† I just hope itís ritzy enough for Moody.† Art Garfunkel will be performing there Nov 7.† I just hope he cleans up his mess before I have to take the stage.
We will perform:
†ďA Roman CarnivalĒ by Hector Berlioz, starring Glenn Thurman on base trombone.
ďCarmenĒ Suites No. 1 and 2Ē by Georges Bizet, starring Glenn Thurman on base trombone.
ďSymphonie EspagnoleĒ by Edouard Lalo, featuring soloist Bridget Dolkas https://www.pacificsymphony.org/the_performers/meet_the_musicians/musician/bridget-dolkas, and starring Glenn Thurman base trombone.
Monday Sep 30
Wowee wow wow, I havenít written anything here in a long time.† Tuesday morning Sep 9, a loud bellowing idiot woke BZ and I up.† We went to the door half dressed, or less, to see what the hell was up.† This loud bellowing idiot was a well-service idiot, and he was laying down some reality about our fucked up well.† Well, he had the wrong house.† After standing and listening to this bizarre shit for a few minutes, we figured out he thought he was at our next door neighborís house.† So he and his dumb fuck assistant get in their truck and try to drive away, but the truck gets tangled in a low-hanging transmission line I have hanging low over the drive way.† The idiot damaged the line and ripped cables out of the wall of my house, and then just drove away.† Didnít even come back to survey the carnage.† A few minutes later we heard him bitching to our neighbor about all the wires around our yard.† So my backup vee is off the air.
Iíve been noticing lately that the guy lines on the loop mast up against the house, keep getting loose.† Well, they ainít getting loose, really, the mast is getting shorter.† One of the telescoping sections is slowly sliding down inside a lower section.† So Iíve taken that mast down for repair, putting the loop out of bidness for a while.† So thatís why Iíve been QRT lately.† Two antennas under repair.
Two weeks after that well-service mother fucker fucked with our well, it stopped working.† He had taken apart the control box for our pump.† The idiot said there was a problem, but I bet the mother fucker fucked up our pump.† Cost me $75.00 to get someone out to fix it.† We were without water for a couple of days.† I had to cancel a star party I was having for my students, here at the house.† Canít entertain guests if you donít got no water.
Mon Sep 8
The Fuck-You-and-I Hope-You-Die Feel Good Reunion Net† 3655
Moody WQ6I and I had a fuck you feel good time for about fifteen minutes.† Iím sure hundreds of stations were trying to check in, but we just couldnít hear them.† I invited the Low Down and High Smelliní gang to join us, but we got no takers.† Moody and I talked some about music.† I told him that on this night I attended the first rehearsal of the Poway Symphony Orchestra.† I currently represent the entire low brass section.† We have no other trombones, no baritone horns, no tubas.† You just canít get that FAT sound, without any low brass.† My trombone part for Berliozís A Roman Carnival contains indications here and there for what instrument is playing (when Iím not playing).† One of the indications frequently seen is Fag. II.† Hmm.† Wowee wow wow, it is so politically incorrect for Hector to specify that he wants fags to play certain parts.† Iím thinking Fag. II must have to take it in the ass from Fag. I, and Fag. III gets it from Fag. II.† Sort of a pecking order, or poking order.† Or porking order.† Anyway, Iím sure the arrangement must be something like that, but I checked it out online anyway, and hereís what I found in an article in Uncyclopedia:
A faggot (also called fag for short) is a woodwind instrument in the double reed family, used to play music written in the bass and tenor registers and occasionally even higher, apart from when they have those really annoying squeaky put-on voices sometimes that just put my teeth on edge.
I'm as liberal as the next person, but it just doesn't seem natural to choose to be a faggot player. Because it is a choice, and don't let them tell you any different - they could have picked up any instrument in that music shop, but what did they choose? Not a drum kit or something manly like a trumpet, that's for sure.
Due to the complicated fingering and the problem of reeds, the faggot is one of the more difficult instruments to learn; schoolchildren typically take up the faggot only after starting on another easier instrument. Which means they're perfectly happy when they're kids, and then suddenly they get lured off into that life. I mean what more proof do you need?
The full article continues on this line.† Read it here: http://uncyclopedia.wikia.com/wiki/Faggot.
The Low Down and High Smelliní Net† 3636
KN6Z, K7PRS, WQ6I, WB6GGY, K6ORJ, W6MVM, K6AII
I wasnít on with this gang for long, I just wanted to invite them up to 3655.† In fact, I needed to drop out for just a minute to change some audio connections, and the mother fuckers forgot all about me.† They just eliminated me from the rotation.† 3636 is growing and in recent weeks has been visited by KN6Z, WQ6I, K7PRS, K6AII, AG7G, N6LN, AF6D, AA8KB, KB1UM, AD5SU.† These are all vintage Little People.† If this trend continues, we may have to change the name of the net.
Wed Sep 3
The Low Down and High Smelliní Net† 3636
KN6Z, K7PRS, WB6GGY, WQ6I, AA8KB, KB1UM
I gave the Low Down Net the low down on my Labor Day weekend.† I axed Moody WQ6I about his traditional Labor Day rib-BBQ.† He got take out.† What a PHONY.† We talked about cars, like my buddyís VW EOS, and the Tesla, which has twice the acceleration of the EOS.† Mike AA8KB gave a report on his Beverage project, and took shots at John McCain and the Tea Party.† Tonight the Loop worked ZS2CX on 20.
Tuesday Sep 2
Tonight on 20 the Loop worked EL2BG, Richmond in Liberia.† A station with a beam in Sacramento couldnít hear him short path or long.† The Loop hears Liberia, all-path.† Iíve been on a holiday weekend road trip with my buddy, Dave.† We drove up the coast to Monterey, then inland to Salinas where lodging is much more available and cheap, then back down to San Diego by the same route.† I was too pooped Monday night to do the Fuck You Net.†
Monday August 26, 2014
The Low Down and High Smelliní Fuck You Feel Good Net† 3636
KN6Z, K7PRS, K6ORJ, WQ6I, AF6D, WB6GGY, W6MVM, K6ORJ, AG7G, N6LN
Everybody was signing by the time I checked in around 12.† Jack N6LN and Duane AG7G had been up on the usual Monday night freq, 3655, but came down to 3636 to investigate.† Jack had to sign, but Duane and I went up to 3740 to visit/plague Stan WG6K.† Then a cool thing happened, Music Mike KB1UM checked in.† We enjoyed catching up with him.† Mike wonít be playing his cruise ship gig this year, but he did get a job playing piano at a classy wine bar in downtown Denver.† He was on a temporary antenna tonight, so copy was tough, but heís going put up something better, and weíll have fun when we can hear him and he checks in with the gang.
Friday August 22
The Low Down and High Smelliní Net† 3636
KN6Z, WQ6I, K7PRS, WB6GGY W6MVM, AF6D
I dropped in to say goodnight.† Everybody was signing, anyway.† Mike W6MVM is back from his trip north.† He did some fly fishing, and actually caught some flies.† He invited me and BZ to give him a call and invite ourselves to see another Humphreyís show for free down at the dock on the bay.† So weíll take him up on that.† After the net I hung with the HHH gang on 40.† When they were done, I spun the dial and heard DS0IC calling CQ.† He or she, Iím not sure which (high voice, name Kim), wasnít getting any action, so I called he/she.† Iíve never been much of a DX chaser, but itís just pouring out of my radio now, so I take it.† Another Korean station called Kim when I was done, and I heard some babbling, then I heard my call mentioned.† I guess Kim was bragging to somebody about how cool it was to work me.
Thursday August 21
The Low Down and High Smelliní Net† 3636
KN6Z, WQ6I, K7PRS, WB6GGY, AF6D
REPEATERS, REPEATERS, REPEATERS, but no Duane.† We also got a Rachel report from Bob AF6D.† Sheís been in remission for four years now, but is having sleep disturbances.† Moody WQ6I is now the caretaker of a sixteen-year-old girl, but I donít know why.† I didnít get all the shit on that.† Anyway, he seems concerned that there will be boys sniffing around that need their sculls cracked with a baseball bat.† I think thatís worrying him.† He keeps talking about wielding a bat or worse.† Moody was axing Bob for some advice on the care and feeding of teenage girls.
Wednesday August 20
The new choke arrived from Ameritron, Monday, and I finally got the time to install it in my amp today.† So now Iíve got my balls back.† Tonight I worked Uri RA0CGY on 20 m.† On the vee I couldnít even hear him.† Wouldnít have known there was anybody there to call.† As I type this I am listening to a JA working Uri and wishing him ďruck.Ē† The JA is S4 on the loop, and is barely discernable on the vee.† Doesnít even tickle the meter.
Monday August 18
I was MIA Monday night because I just felt like hell.† Sorry about that, Little People.† Whatís left of you.† Some kind of 24 hr bug hit me like a ton of bricks Monday afternoon, and I had a spitting headache for the next twelve hours.† By Tuesday afternoon I was feeling much better.
Friday August 15
The Low Down and High Smelliní Net
KN6Z, WQ6I, K7PRS, WB6GGY, AG7G, AD5SU, K6AII, AG6IS, K6ORJ, W6MVM, W7UA
When I dropped in, conversation shifted to my choke problem.† So I filled everybody in.† Nobody has any good ideas about what may have fried my choke.† The replacement is on the way.† It was a pleasure to hear from Bike Mike AD5SU.† Heís back in Williams, AZ.† Duane AG7G and Moody WQ6I wanted some more history on the Hawaii trip, so I reiterated a lot of that story.† I thanked Bob K6AII for suggesting that I ground my IHY boxes, but then we were off to the races on audio.† I tried to invite BZ and myself to a free YES concert happening down at the dock this Monday, but unfortunately Captain Mike W6MVM is not going to be in town, and so cannot let us through the gate.† Crap.† I guess we could buy a ticket like common scum.
Thursday August 14
Art Bell Loop Results Ė The REAL Art Bell Loop
Some months ago Duane AG7G thoughtfully provided me an eHam link to a discussion of Artís loop.† I had forgotten about it.† Hereís a post by Bonny Crystal KQ6XA.†
KQ6XA
03-27-2009, 05:05 AM
Art W6OBB designed the big loop, mainly to be able to get a more substantial regional signal out on 75 meter band. Before that, he ran a fullwave inverted-V on 75 meters, with the apex at 100ft on his tower under the Log Periodic beam. The on-air comparison tests between the first big loop and the inverted-V were very impressive... the big loop won by 6 to 20dB in almost every direction and distance.

The big loop went through several stages of evolution. I worked on Art's original big loop with him, and a couple of the upgrades. On one of them, I went out and did some field strength measurements at 8 radial points, 1 mile away, in my 4WD vehicle out in the desert. This was mainly to verify that the modelling of the pattern was similar to what the results were. It was pretty close to the model pattern.

Several different feedpoint positions were tried, and they had slightly different effects on the pattern, elevation and azimuth. This also affected the impedance and stressed the antenna tuner capabilities due to very high impedance on certain frequencies.

The first big loop was originally a single wire, then later a second wire was added to lower the total wire resistance, and make it more broadbanded. This is a similar technique used on multiband rhombics. It helped the impedance excursions and made tune-up easier for QSY.

After that, the loop was expanded with more support poles, to cover more total area... effectively doubling the wire in the air, if I remember correctly. A ground screen was added under the whole thing... a huge project in itself. Keep in mind that the location is dry desert soil, and the natural RF ground is probably at least 30 to 80 feet below the surface. The pattern changed somewhat after that.

It is quite impressive, not only how well the antenna radiates, but what you can hear on the big loop. On the higher frequency bands, it has some sharp lobes that have gain similar to a rhombic in certain directions. On the lower frequency bands, it has a broader pattern. On 75 and especially 160 meters, it probably puts out the biggest signal on the band in the southwestern US. It also can hear a 5 watt SSB backpack 75 meters... 1000 miles away.
Artís results with his 1600 foot loop were amazingly good in comparison with his vee at 100 feet.† My 1000 ft loop is somewhat smaller than Artís, and a bit lower.†† My vee is MUCH lower than Artís.† My loop on 80 did not do as well against my vee as Artís loop did against his vee.† It will be very interesting to see what happens on 80 when my loop grows to 1600 feet.† I canít imagine it being any better on 20 and 40, but weíll see what goes there, too.†
Wednesday August 13, 2014
Amp Repair
Still waiting for my new plate choke to be shipped.† I paid for the fastest possible shipping, but if they had just put the damn thing on the first mule train outta Mississippi, the choke would have been here by now.† I talked to a couple of Ameritron customer service Bubbaís.† Mississippi Bubbaís.† The first one didnít know jack, so he handed me off to an even more Bubba-like Bubba, who happily did actually know something.† His advice will help me in the repair.† But as to why the choke melted, all they could say was that it could be ten million things.† I guess I have no choice but to put in the replacement, and hope.† If it blows up again, I am going to need a pro to look at the amp.
Tuesday August 12
John Kennerson sent me this:
A Doberman Prayer Ė Whiskeyís Eulogy (for K7ZAR)
Treat me kindly, my beloved master, for no heart in all the world is
more grateful for kindness than the loving heart of me.

Do not break my spirit with a stick, for though I should lick your hand
between the blows, your patience and understanding will more quickly
teach me the things you would have me do.

Speak to me often, for your voice is the world's sweetest music, as you
must know by the fierce wagging of my tail when your footstep falls upon
my waiting ear.

When it is cold and wet, please take me inside... for I am now a
domesticated animal, no longer used to bitter elements... and I ask no
greater glory than the privilege of sitting at your feet beside the
hearth... though had you no home, I would rather follow you through ice
and snow than rest upon the softest pillow in the warmest home in all
the land... for you are my god... and I am your devoted worshiper.

Keep my pan filled with fresh water, for although I should not reproach
you were it dry, I cannot tell you when I suffer thirst. Feed me clean
food, that I may stay well, to romp and play and do your bidding, to
walk by your side, and stand ready, willing and able to protect you with
my life, should your life be in danger.

And, beloved master, should the Great Master see fit to deprive me of my
health or sight, do not turn me away from you. Rather hold me gently in
your arms as skilled hands grant me the merciful boon of eternal
rest...and I will leave you knowing with the last breath I drew, my fate
was ever safest in your hands.

--

Composed by the editorial staff of Radiowingnuts.com
Monday August 11
The Short Attention Span Net
KN6Z, WG6K, KR7RR, AG7G and others
I dropped in on this net last night, seeking some advice on my melted choke, but Stan WG6K and the gang were deeply involved in other matters, and I didnít want to be disruptive.† Stan axed me why I didnít stick around last night, so I explained to him that I simply didnít want to hijack the QSO with my little hardware problems.† Tonight Stan was most willing to advise me.† That this damn choke burned out while tuning up into a dummy load is a puzzle for Stan.† It rules out parasitic oscillation.† But Stan did give me some good thoughts on the matter.† Iíve got another choke on order, but Stan thinks in the meantime it would be worth trying to repair the burned choke.† Stan and I got into a long discussion about antennas and antenna modeling.† Stan and Duane AG7G and I went really deep into the game tonight.† 3:15.† When classes start, I canít be throwing my life away like this, at least not at 3:15 in the morning.
The Fuck-You-and-I Hope-You-Die Feel Good Reunion Net† 3655
KN6Z
My apologies, tonight and last Monday I was calling on 3650, NOT 3655.† Iíll try again next Monday.
Sunday August 10, 2014
There was an F4 booming in this afternoon on 15, and I was tuning up to call him, when I heard a faint squeal and smelled something like the odor of burning oil, coming from my amp.† So I opened it up and tested some diodes, caps, and resistors, but it wasnít until much later that I noticed the fucked up choke.† So I guess Iím QRP until I can get a new choke.† Iíll order it Monday.† The unanswered question, of course, is Why did this happen? Is it going to happen again as soon as I try to tune up?† Could a rivulet of cat piss shorting out the turns of wire have caused this disaster?
Saturday August 9, 2014
10 pm PDT.† I worked Greg K7ZAR on 3840.† The sad news is that Gregís beloved Whiskey is dead.† BZ and I just petted Whiskey very recently.† He started going downhill pretty much the day after we left Gregís house.† The vets donít agree on whether Whiskey died of cancer or a bizarre tropical infection.† RIP Whiskey.† You were a nice doggy.† Greg received sympathy and condolences from a number of stations on 3840.
4 am PDT.† Nobody on 3636 last night, so I spent a couple hours on the HHH net on 40 m.† Big turnout.† Had some fun.† Just got a 5/9 +++ from Karsono YB0NDT in Jarkarta, on 40 m.†
Friday August 8
Mike W6MVM
Thursday night BZ and I made the scene with Mike W6MVM down at Half Moon Marina on Shelter Island, right here in San Diego.† Mike has this fabulous fucking boat.† The boatís previous owner has taken it all over the world.† It has everything, including two shitters and a bathtub.† Why do you need two shitters on a boat?† How many people are ever going to be on this damn boat?† I doubt there will ever be a queue to the shitter on a boat with limited sleeping space.† I donít mean to suggest that this is a small boat.† It is a big fucking boat, but I just donít think it could ever accommodate enough people to put serious pressure on the shitter.† That many people would sink the boat, or at least capsize it.† And of course itís less trouble to just piss over the side anyway.† Now, I like to avoid the burden of aiming whenever possible, so pissing on my ground rod, or pissing over the side of a boat suits me just fine.† Iím nothing if not classy, as everyone knows, so I would make sure there is no one down wind, before I hang schlong over the edge.† Humphreyís By the Bay is a restaurant/lounge/amphitheater right next to the marina.† The amphitheater hosts has-been bands on their way down, like Lynyrd Skynyrd (Sweet Home Alabama).† They were giving a concert last night at the amphitheater, so there were a lot of people around and parking was tough, but I got this miracle Art Bell Celebrity Parking Spot right across the street from the marina.† It was a most auspicious start to the eveningís festivities, which included stealing live Lynyrd Skynyrd music.† Mike met us at the security gate, let us in, and escorted us to the Integrity.† On board we met his ďson,Ē Bella.† Bella is much healthier that Greg K7ZARís son, Whiskey.† Mike gave us the full boat tour and history of the boat.† It was lots of fun touring the boat and learning about Mike.† Moody WQ6I says Mike has won a few Americaís Cups, but I think Moody might be lying his ass off.† Moodyís lies notwithstanding, Mike is indeed some kind of expert boat driver, who has precipitated in many races.† He has been an obviously successful engineer who has traveled the world on bidness and pleasure, patented inventions, has worked for about every company there is, and has run his own consulting bidness.† The visit would have been more fun if Mike was a pothead, but not too much more fun.† Mike served us Coke instead of pot.† Around 7 p.m. we took a walk down the dock to a section that was adjacent to the Humphreyís amphitheater.† There were large plastic storage boxes along the edge of the dock, suitable for putting your ass down on and listening to some Lynyrd Skynryd.† So BZ and I put our asses down and sipped some Coke with Mike and his brother, Dan (I think thatís his name), who lives in San Diego.† We listened for about an hour, then said our goodbyes to Mike and his brother, and blew outta that pop stand.† More entertaining than Lynyrd Skynyrd (paradoxically a Rock and Roll Hall of Fame band), was the bizarre boat people scene.† There is a strip of water between the dock and the amphitheater.† Anybody and his boat, yacht, rubber raft, or surf board, can occupy that strip of water and enjoy the concert, and we saw it all.† They were all floating, drinking, peeing in the water, and brawling.† One guy in a rubber raft had a huge Confederate red neck flag he was waving.† Iím going to get myself a little dingy and paddle over next time Humphreyís features somebody I like, and enjoy a free show (Mike might not always be there to let me through the gate and onto the dock.).† A bunch of boat owners on the dock always have a big dick, big dock-BBQ before the shows, so maybe I could surreptitiously tie up my little dingy and climb up on the dock and have a hot dog.† Iíll just tell them, Iím with Mike, and heíll be along any time.
LOOP
I broke a huge pile up this afternoon on 20 m and worked Uri OK2RZ.† We traded 5/7ís.† Those cocksuckers in the East and Midwest have a huge advantage into Europe.† Cornfield mobiles and QRP stations were working him.† He told me I was the only California station he had heard all evening.† Uri runs two, five element stacked yagiís at 100 ft.† On 40 and 20 this loop is like having a six element beam pointing in all directions at once.† Gain comes at the expense of something, and that something is apparently not in any azimuth direction: as compared to other sixes, Iím as loud in New Zealand as I am in Europe.† So look up.
The noise on 20 m that I discuss below disappears in the middle of the night.† Itís probably something local, like a plasma TV that finally gets turned off at 2 a.m.
Thursday August 7, 2014
LOOP
Twenty meters sucks this afternoon.† I have been listening to people working a VA2, but heís hard to hear.† As usual, he is much louder on the loop, but on todayís noisy band, the SNR is better on the vee.† I might get a coax switch and another tuner, and when conditions warrant it, listen on the antenna with the better SNR.† The other approach would be to just get an auto tuner so I could switch quickly back and forth between antennas, just using the one tuner.† A-B-ing these two antennas has really been an education.† I have 65-foot masts standing all over the place, and plenty of room for radials.† Maybe Iíll load up one of those bad boys, and enter it in the antenna competition.†
Wednesday August 6
RF Hell
The RF problem I was having on 20 meters, described below, persisted when I transmitted at greater than 300 watts.† The RF on my audio was present when transmitting on the loop which is over the house, or the vee which is about 100 feet away.† I tried watering the ground rod.† I pee on it as much as possible, but to really make a difference would cost too much in beer, so I just let the garden hose run.† The RF problem remained.† Next I tried bypassing the audio chain.† That worked, but I want the audio processing, AND a clean signal.† So I grounded the IHY boxes, and that solved the problem.† There is no convenient way to ground those IHY boxes.† They have no handy screw or wing nut like we have on the back of our rigs, amps, and tuners.† So I just loosened one of the screws that holds each box together, and wrapped a ground wire around it.† There was no other good way.† Years ago I bought some Behringer gear, but gave up on it because I couldnít get the RF out of my signal.† I just now had a look at that old stuff.† I donít see any hey-hereís-a-screw-for-grounding-this-thing-you-dumb-ass screw on the back.† I suspect without an obvious grounding screw staring me in the face, that I never tried grounding the Behringer gear.† So Iím going to drag it out and try again, and Iím going to ground the mother fucker.† Jim K6JRF tells me the IHY boxes are junk, and Heil mics are junk, and that I should use Behringer gear.† Well, Art Bell says I donít need Behringer gear because my audio could not possibly be better.† And as for the Heil mic, Art Bell and anybody else in his right mind uses the Heil PR-40.† But I am going to try to get the Behringer stuff going.† The best sounding ESSB stations to my ears, are using Behringer.
LOOP
While I was listening to Moody WQ6I talking to Stan WG6K, I was A-B-ing my loop and vee.† This night the vee beat the loop on Moodyís signal.† Weird.† One night the loop wins by 20 dB, on another it loses to the vee.† The loop always smokes the vee on 40 and 20, but anything goes on 80.† I remember one night years ago when Art was gathering signal reports on his loop, Orv K6UEY gave him a lousy signal report and Art thought Orv was lying, but Orv may not have been.† I donít recall Art A-B-ing his loop and vee as I have done.† Artís loop might not be consistently better than his vee, on 80, based on my experience.† His loop might not have been all that spectacular that night as heard in Sacramento.† RIP Orv.
Tuesday August 5
The Low Down and High Smelliní Net Ė 3636
KN6Z, WQ6I, AA8KB, WT2P, K6AII, AE6OF
Iíve got ungodly RF on my signal on 20 meters.† So I discussed this with the gang, and they gave me some advice.† A VK recorded my audio and emailed it to me.† Barefoot I sound great.† Running power I sound dreadful.†
Monday August 4, 2014
The Fuck-You-and-I Hope-You-Die Feel Good Reunion Net
KN6Z
I put out a few calls, but nobody came back.
Sunday August 3, 2014
The Short Attention Span Net† 3740
KN6Z, WG6K, WQ6I, N6RW, KR7RR, K6JRF, W6RU, VA3ZW
I dropped in on Stan WG6K to disrupt his QSO, for some boring antenna testing.† I donít think he was too thrilled about it.† Anyway, tough shit.† And he did help me out, because heís a great guy, and he knew I wasnít going away.† So Stan, Gary N6RW, and the Captain KR6RR, gave me signal reports as I A-Bíd the loop and vee.† The Captain saw an improvement of six dB for the loop over the vee, Stan observed a three dB improvement, and Gary reported an eight dB improvement.† Gary had some criticism for my audio, and axed me to attenuate the heavy base, the very thing my admirers like.† So I did.† Stanís gang likes less base.† Predictably, ESSB people with their own strong opinions came out of the woodwork and encouraged me to keep the base.† So I put it back in.† I know from long experience that losing the base draws more complaints than keeping the base.† I just adjust the sliders for maximum kudos.† These same ESSB guys QSYíd up freq with me to give me some signal reports.† They were creaming over the loopís signal, but had not been present for the vee demonstration.† So I A-Bíd everything again for them.† Terry W6RU in Bakersfield gave the loop six dB over the vee, Jim VA3ZW near Toronto heard the loop twenty-five to thirty dB louder than the vee (Jeezus), and Jim K6JRF, right her in San Diego, gave the loop a minus six dB, i.e., the vee wins by six.† Friday night, Mike W6MVM, on his yaght right here in San Diego, also heard the vee louder than the loop by six dB.† The vee is a cloud burner compared to a long-wire loop (not a one-wavelength loop, but a BIG loop), so it is not unexpected that for local stations, the NVIS vee would prevail.† I was listening to John K7PRS talking to Moody WQ6I a little earlier on 3640, and Johnís received signal here was twenty dB weaker on the vee than on the loop.† Friday night there was very little difference in Johnís signal between loop and vee.† I was anxious to A-B the antennas for John tonight, because I believed that tonight he would hear a huge vee-loop difference, which he did not hear Friday night.† But he and Moody signed before I could get tuned up.† When you really NEED Moody to talk, he shuts up and goes QRT, and only uses one QRT to do it.† Amazing how conditions make the two antennas equal one night, and so different another night.† So the good news is, the loop performed much better on 80 tonight than Friday night.† For stations outside the San Diego area, the loop outgunned the vee by an average of ten dB.† Without the outrageous Toronto report, the average would be about six dB improvement for the loop over the vee.† It was just a blissful night of antennas and audio.† I had a bunch of people who love audio testing and antenna testing, just wallowing in every aspect of my signal, and reporting back to me for my benefit and enjoyment.† The only thing that could have made it better, would be two cents worth from Art Bell Himself.
The Art Bell Celebrity LOOP Report
Have been testing the loop this morning on 20.† The loop beats the vee by two full S-units both into Oxford, England, and the special event station at the Indiana State Fair.† The 40 meter result is the same: two S-units, loop over vee.† On 80, the loopís edge is far less obvious, and in many cases is not apparent at all.† The loop tunes up fine on 160, on which it is two wavelengths around, but I have no comparison dipole or vee at that wavelength.
Friday August 1
Low Down and High Smelliní Net† 3636
KN6Z, K7PRS, WQ6I, W6MVM, WB6GGY, K6ORJ, AG7G, WI2R
I dominated the net tonight, pestering everyone to help me A-B my bigger better 1000 foot loop against my benchmark vee.† On 80, on transmit, at worst the loop is no better than the vee, and at best it is 20 dB better than the vee, but weíll need a lot more data to get a good average.† +20 over the vee is NOT typical.† On receive, on 80, the loop is anywhere from a few dB better to 20 dB better.† On 40, on transmit and receive, the loop absolutely smokes the vee.† The vee performs like a dummy load by comparison.† But, of course, the loop is a full half-wavelength high on 40.† I was a star on HHH Friday night.† Hereís a story of loop frustration: Initially I was pulling my hair out trying to get consistent and favorable reception results for the loop.† As usual, I was comparing it to the vee.† I tossed and turned all night trying to figure out what was wrong.† There was nothing left to do the next day but to get out the giant binoculars and inspect the loop support points at the tops of the masts, for problems.† I found one.† The mast that holds up the apex of the vee also holds up part of the loop.† Part of the loop wire was sitting on top of a vee wire.† So I was just A-B-ing a giant, combo-antenna mess, against itself.† No wonder the loop was no better than the vee, the vee was benefitting from being in contact with a thousand extra feet of wire.† Needless to say, Iíve fixed the problem.
Thursday July 31
Home.
Wowee wow wow, that Kona airport could use some twentieth century improvements, never mind the twenty-first century, Kona International will never get there.† Itís all outside, so itís hot and humid.† The signage is terrible.† With so few gates, youíd think it would be a breeze to find Gate 1.† No, you just about have to be onboard the fucking plane before you see a sign identifying Gate 1.† Itís like a third-world-country airport.† And you have to go through security twice, because itís wide open.† I guess they are worried some threat will leak through where the walls should be.† A little girl nearly killed me before I even got on the plane.† We were at the back of a long line to the plane, when I decided to make a quick pit stop at the restroom.† So just as I bolted for the restroom, a little girl towing a small pink wheeled-bag, pulled the long pink tow strap right across my path at the critical moment, tripping me, injuring a main cable in the back of my knee, and nearly bringing me down.† I recovered and limped to the bathroom.† The plane arrived in LAX a half hour early, which was cool, but our gate was occupied by another plane, forcing us to wait a half hour.† Cool.† It was late and we were hungry, so we stopped at Downtown Disney for some food at The Earl of Sandwich.† Geeze, it was really good.† Weíd never been there before.† Our primary target had been House of Blues, where Moody WQ6I sings on his birthday, but contrary to their website which says dinner is served til 11 pm, it is NOT.† The Earl was great, no problem.† The park was closing, and we were in no mood and in no condition for rides, so we just rode the tram back to the car and drove home.† BZís mom has been staying at the house, taking care of the three chickens, the four cats, and the tortoise.† Everything at the house was fine when we returned.† The new pic I posted above Ė of BZ, Son of Zargon, and Zargon Ė you may find puzzling.† Why, you may wonder, are Zargon and Son of Zargon apparently of different species?† Well, understand that Zargon and his kind can occupy the physical bodies of any beings they choose.† In fact, their kind ENJOY the experience of physical life.† Once upon a time, one of Zargonís buddies inhabited Mr. Spockís body and liked it so much that he did not want to give Spock his body back.† So, I guess Son of Zargon just likes the perks of being a dog: licking you balls, eating your own shit, eating other animalís shit, shitting and pissing most anywhere you like, and being naked all the time.† I suspect Zargon and Son could simultaneously occupy BZís body if they so desired.† I had just mentioned that fact to BZ as I was taking the above pic, which is why she is exploding out of the chair in a panic to get away from Zargon and Son.† The body Zargon inhabits is called ďGreg,Ē and the body Son of Zargon occupies is called ďWhisky.Ē
Wednesday July 30, 2014
Big Island Ė Morning
Weíre up and ready to bail.† Weíre going to drive up the highway to Kona International, dump the car, and wait.† Our plane leaves at 12:45 pm Hawaii time, and arrives at LAX at 9:11 pm PDT.† This is KN6Z, on the Big Island, signing off.
Tuesday July 29, 2014
Big Island Ė Evening
Apparently I neglected to FTP the morning report.† Shit, too late.† Yeah, so we did haul ass back to Volcanoes, as discussed below.† On the way we ate breakfast at the Coffee Shack.† It has a breathtaking view of the coast, hundreds of feet below.† The Shack was recommended to us by Gregís buddy, the one with the cure for schizophrenia.† Why doesnít that guy cash in his cure, for millions and millions, and move out of Ocean View?† Wowee wow wow, if I had a cure for schizophrenia, Iíd rake in the millions, then Iíd put down a double wide, right next to Art Bell.† Meanwhile, back at the ranch, back at Volcanoes, we did the rim drive, and then we drove Chain of Craters Road all the way down to the end.† We had to park and hike for about fifteen minutes to get to the lava flow blocking the road.† OMG, BZ was so far from a five star hotel-quality bathroom, that she had no choice but to enter a wooden enclosure with a chimney and hover pee down through a hole and into a cesspool.† We were at the end of the Earth, and she was just fucked.† On our way back, we stopped again at the black sand beach, only this time there WERE a couple of green sea turtles basking on the sand.† We watched our last sunset from the road, and had dinner at the Sheraton next door to our resort.† The Sheraton turned out to be the best all-around eating weíve done here.† As I type this weíre doing laundry and packing and getting depressed.
Big Island Ė Morning
This is it, the last hurrah.† The last day.† We gotta leave tomorrow cuz weíre out of toilet paper, coffee filters, and cream.† I guess weíll head over to Volcanoes National Park.† Weíll drive Crater Rim Road for sure, and take a drive down Chain of Craters Road.† At the end of Chain of Craters Road, where a lava flow covers and blocks the road, you can park and hike down to the water and see lava spilling into the sea, sometimes, but currently there are no visible lava flows anywhere in the park.† Tonight Iím sure weíll find some ass-reaming restaurant at which to throw away our Last Dollars on our Last Supper.
Monday July 28
Big Island Ė Evening
I decided to devote no more time to Mauna Kea.† We turned our attention instead to some snorkeling at a beautiful white sand beach we scoped out previously.† BZ is very uncertain in the water, especially surf, so as usual she held my hand and I dragged her around.† Sometimes she holds my toe, but when she does that, she bitches if she feels a suspicious warm current over her hand.† Later we were showering off in a nice warm outdoor public shower.† There was a teenage girl in a teeny bikini showering next to me.† I told BZ later how I was peeing in my swim trunks while showering and sharing a puddle with that girl, and, as I was enjoying that pee, how remarkable I thought it was that the girl just had no idea what was going on.† BZ was outraged, of course.† We stayed only a short time, then hauled ass home to clean up and prepare for manta ray night-snorkeling.† We ordered a pizza delivered, had a drink, ate the pizza, and took a nap.† We caught the boat at six, and on the way out to the snorkel spot a bunch of spinner dolphins swam by and rode the bow wake.† We watched them jump and spin, against the orange of the setting sun, with the ghostly shadow of Maui floating off to the right.† That was a great show all by itself.† We were on the boat with an extended family of grandparents, sisters, brats, and a husband.† Nobody else.† We were a small intimate group.† Once in the water, we held onto a floating PVC frame with lights attached.† The lights attract plankton, and the plankton attract the manta rays.† There were over twenty huge mantas swimming below and very close to us.† There were scuba divers on the bottom, and their lights and bubbles, as well as zillions of small fish, really added to the spectacle.† It looked like a Steven Spielberg movie.† It had that Industrial Light and Magic feel about it.† Afterward, we had lava flows, spider shrimp, and spring rolls, at the Sheraton next door to our resort.† They have the best lava flows of any weíve had on three islands.† Tomorrow, our last day, we will probably go back to Volcanoes National Park.† As I type this I am listening to Duane AG7G talk to Greg K7ZAR and Stan WG6K, on the S-Meter site.
Big Island Ė Morning
We vacillated, debated, argued, vacillated some more, then came to a decision: Snorkeling at one of the high-end white sand beaches we scouted up north, then come home and clean up, drink, eat, then go BACK out in the same direction to meet the boat at six, for the manta ray night snorkel.† Greg K7ZAR gave me a call this morning.† I was groggy and barely awake.† I hope he didnít think I sounded annoyed or disinterested.† He had another tale to tell.† Greg is a high-bandwidth talker, and I canít absorb all the megabytes per second that he can deliver, but the gist of the story is that Greg may be related to the ďman who owns Las Vegas.Ē† Greg doesnít always spell things out.† Anyway, I am always glad to hear from Greg.† He is very well connected.† You know, the other day Greg tore my heart out as did BZ previously, when he mentioned the best thing about living in Pahrump.† Well, the best thing about living in Pahrump is pretty obvious.† And he did say it was on Homestead, so I knew what was next out of his mouth, but what actually came out of his mouth was the name of some fried chicken restaurant.† That killed me right there.† I had to have another hit on that pipe.
Sunday July 27, 2014
Big Island Ė Evening
Today we took a long drive down the east coast of the island, through Hilo, then on to Volcanoes National Park, where we took a walk through Thurston Lava Tube.† All cool.† Then we humped on back to Hilo where we picked up the Saddle Road to Mauna Kea.† But, we failed.† At 10,000 feet, on a steep dirt road, the Ford Focus was just having a terrible time, so I chickened out.† Warning signs recommend strongly AGAINST 2WD vehicles.† Hell, we donít need a 4WD, we just need a car with some GUTS.† The paved road took us to the visitor center at 9300 feet.† I parked the car and told BZ I felt dizzy.† Iíve never experienced high altitude dizziness just sitting in a car.† Itís only when I jump out and start doing handsprings that I feel dizzy.† But after about an hour of acclimating, I felt ok, and we attempted the dirt road to the top.† Iíve been through this high altitude bit before.† So, I dunno.† We could get a better car, or just settle for one of the tours up the mountain, with the rest of the old people, cripples, and Nancy boys.† Weíre running out of time fast, so weíve got to carefully consider whether another assault on Mauna Kea is worth the precious time.† Tomorrow night we snorkel with manta rays.† We still need a plan for the daytime.
Big Island Ė Morning
We are preparing to head out for Thurston Lava Tube in Volcanoes National Park.† Breakfast on the way, I guess.† North-side route?† South-side route?† Weíve done a LOT of driving along that south route.† Maybe weíll see the north side.† After the lava tube, I guess weíre going to pick out a hot humid restaurant in Hilo for dinner.† Then weíll start the climb up Mauna Kea.† Weíll spend an hour at the visitor center, at 9300 feet, then mount the summit for sunset.† Then back down to the visitor center to view the skies through small telescopes.† Itís going to be a long drive home in the dark.
Saturday July 26, 2014
Big Island Ė Evening
At 12:30 p.m. we met Greg K7ZAR as planned, at the Coffee Grinds in Ocean View.† He didnít want to drive up to Kona to see us after all, because his ďsonĒ would get too hot waiting in the car.† Thereís just no place for a desperate girl to pee, south of Kona, and when we got to the Grinds the nice lady there told BZ she could not pee, and that there were no promising pee opportunities anyplace nearby.† But her niceness got the best of her, and she whispered that BZ should meet her around back of the store.† She told BZ if anybody asks her about it later, just say sheís her sister.† Wowee wow wow, I guess the pee police keep a close watch on things.† So we then ordered sandwiches and coffee and treated Greg to his custom BLT, with extra B.† Greg is very popular with everybody at the Grinds.† We met one of his kooky friends, an MSEE from Stanford, who has taught some classes at Cal Poly, and then got himself a rather questionable ďPh.D.Ē in some far out healing discipline, from some microscopic private university youíve never heard of, with an undergraduate enrollment of 93.† So now he writes books and does ďresearch.Ē† Whether a publisher actually pays him to write these books is another question.† He has found a cure for schizophrenia and other ailments.† Ocean View is a potheadís paradise.† A couple thousand Vietnam vets live there and grow pot.† So after lunch, we followed Greg to his fashionable Kona Blvd pad.† We met his ďson,Ē Whisky, who has four legs and is very ill.† Whisky is a very nice son, and does not stick his face up your crack like some sons Iíve met.† Greg is a very nice, very bright guy.† Effusive, expressive, flamboyant.† He treated us to an entertaining afternoon.† Greg has led a very colorful life.† He regaled us with fantastic tales of secret ops, flying triangles, assassinations too close for comfort; private air-service, courtesy Howard Hughes; and more.† Much more.† And pot.† He smokes and grows a few varieties of very fine pot.† He has a mini organic chemistry lab, and showed me how he dissolves THC crystals off of the leaves of buds, with butane, and then evaporates off the butane.† Whatís left is just the stuff that fucks you up.† So he put a wad of it on the end of a wire, fired it up, and put it in the hole of a glass pipe.† He wanted me to take a much bigger drag than I was willing to take.† I am very experienced at making myself sick smoking/eating shit.† I know my limits, and my limits are LOW.† I took about a quarter of a drag, and it gave me a very nice glow.† Itís all I wanted.† I fortified the high with a rum chaser.† BZ would not smoke the shit, of course, and there was no good way for her to eat shit.† Greg at least was able to offer her a bottle of flavored water, and a bathroom.† Greg gave me the antenna tour, and showed me some antenna makings just waiting to go up.† We also briefly discussed his planned quagi.† God, Greg has a volcanic hell of sharp lava rock beneath his antenna.† Working out there must be all but impossible.† Eye-balls are fun because you always get someoneís true take on other hams, and Greg gave me his.† Greg gave me some very interesting history on some major 80-meter players.† At about 4:15 we tore ourselves away from Greg, and headed for Panalulu Black Sand Beach.† Very famous.† Very exotic.† A spectacular tree line of palms, and vivid green ground cover, stand in stark contrast against the jet black sand.† Green sea turtles make the scene on that beach, but we saw none.† Back in Kona we ate cheap and local, at the Big Island Grill.† Air conditioned, THANK GOD.† My prime rib was as good as the food in any of the ass-reaming places weíve been to, and I was much more comfortable in the air conditioned surroundings.† Tomorrow, Thurston Lava Tube, then up to the summit of Mauna Kea.† Our Ford Focus has a couple of problems: the engine and the transmission.† I hope we make it.
Big Island Ė Morning
Yesterday we explored up the west coast as far as Hawi, then drove back down south via the inland route.† We checked out a spectacular lava beach with neon turquoise water running in stripes through the deep blue water.† We also visited a couple of beautiful and rare, white sand beaches, one of which was at a BEND OVER resort at which we had dinner.† It was a fancy shmancy old time resort founded by the Rockefellers.† I had several of BZís tampons up my ass by the time we left that place.† Gotta run.† Just talked to Greg K7ZAR and we are meeting him for lunch at the Coffee Grinds in Ocean View at 12:30.† Then we are off to the Panaluu black sand beach, which is reputed to have green sea turtles basking on the black sand.
Friday July 25, 2014
Big Island Ė Morning
Yesterday, Wednesday, we did our snorkeling at a local spot. †Beach was mostly black sand, AND WAS IT HOT!† A real physics lesson.† Clear water, pretty fish, sharp rocks and coral, no turtles.† The rocks drew blood from me, and bruised BZ.† Shallow, with small waves.† We really got knocked around.† We got some lunch, took a nap, and headed back out for the Luau.† Iíve done three Luauís on three different islands.† The one here on the Big Island had the best food, I think.† The one on Maui had the best entertainment, and by far the most beautiful dancing girls.† The one on Oahu had the best beach location, but otherwise was forgettable.† The poi was equally bad at all three.† We had the nicest table mates last night.† A lady from Mississippi and here kids sat next to us.† She was just a charmer.† And a really nice, interesting couple from Manchester sat across from us.† I think talking to our table buddies was at least as entertaining as the show.† I got the impression that I am much more well-traveled in the UK than our Manchester couple.† Over the course of the whole day I had way too much to drink and eat, and for my sins I didnít sleep too well last night.† BZ and I were noticing this morning in the shower that the sand coming out of our cracks was a romantic record of our adventure: white sand, then salt-and-pepper sand, then green sand, then black sand.† We also resolved to wash more thoroughly each day.† Today we are going north up the coast.† We are going to check out some more beaches, probably bring our Mai Tai kit and get drunk, then have sunset dinner at one of the really bend-over places up north.† Last trip we had fun on Oahu eating lunch at one of the famous ďshrimp trucks,Ē though they looked full-size to me, but there is no such animal on the Big Island.† I have been in touch with Greg K7ZAR.† We wanted to lubricate him with Mai Taiís here at the condo, and then take him out to dinner.† But heís worried about his dog, which he calls his ďson.Ē† His son might get too hot waiting in the car, apparently.† So I guess weíll drive down to Ocean View and hook up with him at one of the three little dives they have there.† I guess that will be Saturday.† Weíll see what happens.
Thursday July 24, 2014
Big Island Ė Morning
Snorkeling SNAFU: Wednesday morning we were organizing our snorkeling gear, and discovered something odd: We had two masks, but neither one was mine.† I think the pathology of mistake making is interesting.† I enjoy reflecting on fuck-ups.† I had packed ďmyĒ set of snorkel stuff, but I wasnít thinking too carefully about what was really ďmine.Ē† All we needed to do is get all the snorkel stuff to Hawaii, somehow.† Doesnít matter whose is in what suitcase.† BZ had taken my mask out of the storage box, to pack, instead of her own, but no big deal as long as my mask gets to Hawaii.† BUT, she actually did not pack it because the prescription mask she ordered arrived and she packed that one instead.† I just grabbed the mask that was left, her old one, and threw it in my suitcase.† Itís a small, womenís mask.† It does not fit my huge round kraut face.† My mask is still at home.† That meant that I had to buy another mask.† But first, we went to the farmerís market.† Becky bought some exotic fruits and jams.† A nice lady selling jams told us you really get to know a lot of different fruits in Hawaii.† I almost told her the same is true of San Diego.† That done, it was off to buy the mask.† The mask I wanted had no price tag, and the clueless surfer dude manning the counter at Boss Frogís had no clue, so he gave me the mask for the same price as the lowest price mask on the shelf.† I think I got a good deal for such a WIDE VIEW mask.† I also bought a Boss Frogís wife beater.† Wearing it, Iíll fit in better around Jamul.† We then went shopping for booze and other supplies, and back to the condo for Mai Taiís.† The twenty dollar bottle of rum I got at a rundown liquor store was only twelve bucks at the supermarket.† God, my life sucks.† We had dinner at highly rated Jackie Reyís.† Expensive tall small food.† Purple sweet potatoes.† It was fine.† Donít need to go back.† Recently I had my mom over for grilled Scottish salmon.† Ironically, ITíS NOT CHEAP.† For sides, I made mashed potatoes and sweet potato casserole.† Why sweet potato casserole?† My mom is getting too old to make Thanksgiving and Christmas dinner anymore, so I have to carry the baton now, and she is teaching me how to make the dishes, such as sweet potato casserole with cranberries and marshmallows.† Anyway, the sweet potato casserole was amazingly good with the salmon.† At Jackie Reyís, the purple sweet potato mush was similarly very good with the Ono.† We still had a couple of hours of daylight left, so after dinner we humped on down to South Point, the southernmost point in all the USA.† Got it on the resume.† The monkey is off our back.† We got the southernmost point in the contiguous USA on the resume when we were in Key West.† Wowee wow wow, if you have a woman who only pees in five star hotel-quality bathrooms, such as BZ, donít take her on this drive.† There is nothing for a LONG WAY on this planetary landscape.† Nothing but sorrow and a couple of broken down reeking porta potties.† Poor BZ.
Hawaii Heartbreak:† BZ deserved the ordeal, and hereís why.† When we were in the little local tourist town shopping for a dive mask, we passed a club advertising ďCelebrity Art Night.Ē† So I wondered out loud if it was celebrity Art as in Art Bell celebrity.† Well, BZ said, ďNO, an actual celebrity, that anyoneís heard of!Ē† Oh man, that tore my heart out.† That little bitch.† Ruined my whole day.† I wanted to shove her out the car door.† Right out onto some of that sharp lava rock that lines the road.† Some lava glass up her ass.† Thatís what she deserved.
Wednesday July 23, 2014
Big Island -- Morning
Iím in famous Koffee town, Kona, but as I type this, I am drinking Folgers coffee-bag coffee.† How lame is that?† Buy a box of coffee bags at Albertsonís in San Diego, tote it 2000-plus miles to Kona, microwave some water and dump in a coffee bag.† God, my life sucks.† The drive to LAX Tuesday was blessedly smooth.† The flight here was uneventful.† The primitive little ďinternational airportĒ near Kona is just that, primitive.† We had to deplane down wet slippery air stairs.† The heat and humidity are oppressive here.† Baggage claim was out in the open air, under a permanent cover.† Like the rest of Hawaii, the Big Island has this ďno wallsĒ reality.† They donít want to spend money on ac, so hotel lobbies, restaurants, baggage claims, whatever, are out in the open air.† I hate that.† I want large carbon-footprint ac.† All of Kona is primitive.† I wish I was back in a more traditional, more authentic Hawaiian environment, like Waikiki.† That said, our condo at the Holua resort is beautiful.† I donít even want to go out.† Itís like an ice box in here.† But today, in fact, we are going out.† BZ wants to go to the local farmerís market.† Weíll throw our snorkel stuff in the car, too, and take a drive around; explore some beaches.† Maybe weíll have Greg K7ZAR over to the condo.† Itís the most comfortable place to drink and visit with him.† I think BZ wants him to bring some shit with him so she can bake brownies; we have a fully equipped kitchen.††† She doesnít smoke shit, but she does like to eat shit.†
Monday July 21
The Fuck-You-and-I Hope-You-Die Feel Good Reunion Net
KN6Z, AG7G, K7PRS, WQ6I, WB6GGY
There wasnít much of a net tonight.† I just dropped in to say FUCK YOU one last time before leaving for Kona.† The net was uncharacteristically nice tonight.† Too bad it had to be so short.† Signals were down all around, but variable.
Friday July 18
Low Down and High Smelliní Net
KN6Z, WB6GGY, K7PRS, AA8KB, WG6K, AE6OF, WT2P
When I tuned in Mike AA8KB was doing a lecture on media wars and lawsuits.† Mike also gave us his entire history of fighting radio noise and the evil utilities causing it.† I then talked to John K7PRS a little bit, about the radio engineering books he loaned me.† I also axed Mike and John for advice on soldering antenna splices, in the field.† They both gave me some very good advice and ideas.† One issue is the copper oxide on the wire.† John pointed out that it is a conductor.† Mike suggested that it is a semiconductor.† They are both right.† It depends on the temperature that the oxidation takes place.† Interestingly, for high temperature oxidation, the copper oxide IS a semiconductor.† Check out this paper from the Journal of Applied Physics: http://www.google.com/url?url=http://www.researchgate.net/profile/Kasim_Isah/publication/235981446_Effect_of_oxidation_temperature_on_the_properties_of_copper_oxide_thin_films_prepared_from_thermally_oxidised_evaporated_copper_thin_films/file/9c9605152b5e6e344c.pdf&rct=j&frm=1&q=&esrc=s&sa=U&ei=By3KU_YzwtTwAf_RgNgB&ved=0CDAQFjAF&usg=AFQjCNFlm6NebSBg_9XB5c8wq1WMwmqC6w.† Go straight to the end, the paragraph right before the Reference section.
Stan WG6K joined us later, and he and Mike were off to the races on classism and politics and world banks and shit.† Just as we were signing, Fred WT2P in Chicago checked in by California remote.
Thursday July 17
Harmonious Net† 7175
KN6Z, K7ZAR, NL7SP, ZL3SV
I had a long QSO with a really nice bunch of guys Thursday night.† Greg K7ZAR was talking to somebody about martial arts.† I couldnít hear the other station.† Greg is some kind of karate guy, or something.† So I butted in, and the other station butted out.† Greg and I talked Big Island for a long time, and I gave him my itinerary.† I guess heís coming to Kona to meet BZ and I for a drink.† Then NL7SP gave us a call.† He lives 400 miles from civilization, somewhere in Alaska.† But he makes his living working at an airport, so Iím confused.† I thought he was one of those crazy live-off-the-land wilderness people, but obviously not if he works at a damn airport.† He was running only 80 watts to a 35 foot-high antenna, but he was getting through.† Later on, our old buddy, Gary ZL3SV, dropped in.† He was very pleased to hook up with me.† Maximum legal output power in ZL land has been increased from 500 watts to 1000 watts, and Gary is very excited about that.† Gary is still running his 2000 foot long wire.† Greg and I finished off the evening talking Star Trek, Star Trek movies, and movies in general.† Oh, and we talked coffee.† His area grows some big throbbing boner coffee, called Kaíu.† So I guess weíll have to have some of that.
Monday July 12
The Fuck-You-and-I Hope-You-Die Feel Good Reunion Net
See grid for antagonists.† Good group tonight; not much dissent.† Duane AG7G and Moody WQ6I kicked things off, discussing the weather, homosexuals, and antennas.† Homos, gay bars, and homosexuality came up over again.† Tonight was by far the gayest fruitiest net ever.† I think Duane and Moody have a plan to come to San Diego and hit some gay bars.† They are going to wear tight leather pants, with huge dildos jammed down the front, and together cruise gay Hillcrest for a piece of ass.† I think thatís the plan.† We spent some time talking about insects, after I gave a report on how our light rain here today loosed a Biblical swarm of flying termites.† Termites like eating wet wood, and a little rain brings them out.† Homos like eating wet wood, too.† I also reported on our upcoming Hawaii plans.† BZ and I are going to make the scene at the top of Mauna Kea and see the observatory.† Duane was interested in hearing about that.† We are going to leave a buried treasure for Duane, so I guess weíll leave it on the top of the volcano.† Make Duane work for his prize.† Duane wants to return to San Diego to finish some unfinished sight-seeing bidness.† So we discussed what he might do on his triumphant return.† John K7JRL and I traded notes on raising tall flimsy antenna masts.† It was interesting hearing about how he does it.† However you do it, you need a rig to git you some mechanical advantage.† I also complied with Johnís request for a Loop report.† Iíve tested a one-wavelength (on 80) and a two wavelength; and the next incarnation, nearly ready, will be four wavelengths.† Six is the most I will be able to fit on my property.† Moody spent the entire evening checking out, just as he did last week, and like last week, he didnít stop talking until the entire net had signed out, and for all I know he kept talking to the empty frequency on and on into the night.† From now on Iím charging him a quarter for every QRT.† And just as everyone was signing, the hardest-to-copy station ever heard on the ham bands checked in, our old buddy, Paul AE6OF.† There wasnít a dry eye in the house.
Friday July 11
Low Down and High Smelliní Net† 3636
KN6Z, WQ6I, K7PRS, AA8KB, AG7G, N6LN
Wowee wow wow, it was really The Fuck-You-and-I Hope-You-Die High Smelliní Net.† Yikes, things really started off ugly tonight, but I donít need to elaborate.† It was the same olí shit.† Comrade Mike AA8KB delivered some traffic he has been wanting to move my way.† It was Beverage talk, and I really enjoyed his joy over his Beverages. †Heís doing some serious A.M. DXing with his Beverages.† And then the ugliness started.† During a lull in the storm, I managed to change the subject with a report on a Science News article about rats that apparently feel regret.† Well, at least, some of their neurons fire in a pattern that looks like regret.† That led to a discussion of sentience in animals, consciousness, and self-awareness.† Some people then bailed, and others who were happy to see them bail, rejoined the group.† I started talking to Comrade Mike about a survey I received by email, from some profs at a Missouri University.† It was a bunch of questions about my attitude about concealed-carry guns on campus.† The subject never arises where I teach, so I axed Mike if it is an issue at the college where he works.† Apparently not.† If students start carrying guns where I teach, everybody gets an A.
Wed July 9
Short Attention Span Net† 3740
KN6Z, AG7G, K6TXH, KG6TT, K7ZAR, WG6K
Monday July 7
The Fuck-You-and-I Hope-You-Die Feel Good Reunion Net
See grid for antagonists.† The first order of bidness was dealing with Gumbo Gate.† BZ is demanding to know whether Mee Maís gumbo brick/restaurant is in bidness or not.† Moody WQ6I, or his email software, sent out a puzzling email about a Watts gumbo joint.† Moody says itís old news, and he doesnít remember much about it.† Sounds like the Watergate hearings -- nobody can remember anything.† You allegedly can get this damn gumbo brick at Costco, so Duane AG7G is going to see if he can score one in the Seattle area.† Duane tried once again to pry some juicy personal data, like who heís screwing, out of Comrade Mike AA8KB.† We also pressed Mike on a review of what kind of sticky shit was poured into his gas tank back when he was a fixture on the dance club scene around Kalamazoo.† I thought it was pancake syrup, but some of the others think it might have been Karo.† John K7PRS explained that Karo is the worst possible sticky shit with which you can fuck up somebodyís engine.† Mike told us that he was not here to create disorder, but to preserve disorder.† So we decided the quote from which that remark came was from Chicagoís former mayor Daley.† I reported on our July 4 trip to the Mouse, and how we were mortified when the ticket machine bonked our anal passes.† They were expired.† So I had to bend way over and renew right there at the park.† Right in front of EVERYBODY.† I had to get in line at the ticket booth, with the pay-as-you-go scum.† Duane wanted to know if I had been to Disney World.† I said no, and we launched into a discussion of what there is to do in Florida.† Duane axed me for a refresher on our vacation plans this summer.† We are making the scene with Greg K7ZAR on the Big Island.† I told Duane I am learning the Hukilau Song on my guitar so I can sit in with the band at whatever ass-reaming luau we go to.† BZ doesnít like bending over (in any sense) just to see a gross dead pig in the ground, which she doesnít want to eat anyway.† We sort of finished the feast with another Moody vs. Duane debate about The Sherriff.† If I wanted to be Batman of the Bands, and I was actually holding any cards, I would not be constantly tipping my hand.
Thursday July 3, 2014
WARFA
Wowee wow wow, what a weird WARFA.† No one was checking in, not even the jammers. †Iíve been having a helluva time lately tuning up on 3908, but the problem is intermittent.† I lengthened my vee today, hoping that would help, but I canít say if it did.† I should break out my expensive-as-hell antenna analyzer, and see if anything untoward is going on with the antenna at 3908.† Anyway, I got tuned up ok this particular time, and checked in.
Wednesday July 2
Driveway Observatory Radio† 3740
KN6Z, AG7G, WG6K, and somebody else I donít remember.
I was out on the driveway with my telescope again, and my long mic-cord, so I checked in with Stan WG6K and the gang.† I was just mindlessly taking one exposure after another of a star field which contains RR Lyrae, a famous prototype variable.† It was going to be reaching maximum luminosity, and I wanted to practice my technique on it.† When I get good at CCD photometry, I want to try something scientifically useful.† So we talked about my telescope tracking problems, mostly, while I worked.† Stan has experience working at an observatory.† It was a beautiful night out under the stars.† I love being able to have a QSO without that two hours of my life being a total loss.† In case youíre watching, Art, I would never make YOU share me with astronomy.
Tuesday July 1
WARFA†
I was out on my driveway with my telescope, listening to WARFA, when what to my wondering ears I should hear, but W6OBB!!!† And eight tiny reindeer.† OMG, the crickets stopped chirping.† There was no way I could get inside and get on the air in time.† My nearest neighbors are all a hundred yards away, at least, but I had the speaker in the window, and when Art dropped his call, everyone was on their doorsteps, buzzing.
Monday June 30
The Fuck-You-and-I Hope-You-Die Feel Good Reunion Net
My opening gambit tonight was a report on my momís birthday dinner.† Sheís 88 today.† She recently passed her written test for her driverís license renewal.† After the check-ins, Duane AG7G had some far out question for somebody on freq.† Some religious type I think.† The question was something about how God entertains Himself.† Duane didnít get much action out of it.† Duane and Moody WQ6I had a spirited exchange about The Sherriff and jamming.† I think somebody should DF that synth voice, ranting and making accusations.† I reported on the Pentatonix concert BZ and I attended at the San Diego County Fair.† A few minutes later Stan WG6K dropped in and was anxious to hear about our Pentatonix experience.† So I reported on the Pentatonix concert again.† And then of course we went off for a half hour talking about booze.† Liqueurs.† Chartreuse.† Maroon.† Brandy.† Brandy with VS and XO and VSOP and VD.† It went on and on until I poured myself some Christian Brothers VS, and gave myself some ease.† The gang then spent the next hour psycho analyzing (not psychoanalyzing) jammers.† Moody signed off about 1 a.m., and stopped talking at about 2:20, with the rest of us.† I had intended to treat the gang to a report on the star party I held at my house for my students.† There were lovely teenage nymphs flitting all over, all in violation of the dress code strictly enforced at my house, and I wanted to share the burden I carry regarding these dress code violations.† But there would be no stories of the nymphetsí bare legs and shoulders faintly glowing like the light of the moon above the rim of the hills before it rises, or of the starlight glimmering in their hair and eyes.† Nope, too much other lame shit to discuss.
Monday June 23
The Fuck-You-and-I Hope-You-Die Feel Good Reunion Net
See grid for antagonists.† Good turnout.† Ben KD7BCW was the big star tonight.† It really brought a bit oí the old to the net.† Benís family is doing well.† His wife likes her job, and his daughter is starting kindergarten and violin lessons.† Ben axed me about my new QTH, and the critters that live on the property.† I said the scariest thing is the tarantula hawk.† A Japanese sci-fi movie-sized wasp-like flying bug that lays its eggs in tarantulas.† We talked a lot about it.† It has a terrible sting.† Jack N6LN axed me about my CCD camera and axed how it compared to a cmos camera.† We discussed my spelling of ďBeverage,Ē as in Beverage antenna.† I use the ARRL Antenna Book spelling, but nobody could find an alternate spelling on the internet.† We talked quite a bit about Beverage theory.† I donít get it, at least at the level of detail that will prevent me from killing myself.† I would just like to get down to basics and discuss the terminated long wire.† A plane wave traveling either toward the terminating resistor or toward the receiver is going to induce an alternating E field in the wire, sending current pulses in both directions on the wire, but the terminated long wire has one preferred direction.† How in detail do all these electric fields of different phase and position along the wire cancel out in such a way that waves coming from the terminated end build up and those from the receiver end build down?† If I donít get a decent answer to this, and damn soon, Iím going to fucking off myself.† And now, a cat tale.† My buddy Dave gave me a couple of old fashioned M-80ís, illegal fireworks.† I left them on the kitchen table, but the next day one of them was GONE.† One of the four cats apparently absconded with it.† Chewed it up, ate it, who knows?† What if the damn thing goes off and blows the catís face off?† Or blows its ass off?† What if I run the vacuum over it?† BZ finally found it, under one of the couches.† It was hairy having that damn thing unaccounted for.† A lot was covered tonight; I only scratched the surface here.
Saturday June 21
Comrade Mikeís Beverage
Mike sent me some kick-ass pix and description/discussion of his steerable Beverage.† Iíll post it when I get his permission.† I apparently went too far in stating on the air and on my page that Mike was ďexcitedĒ about his Beverage.† I would hate to mislead the public into thinking that someone had a throbbing bone over a Beverage, who did not.† He is very worked up, however, over the PHYSICS of the project.† It will make a most unpopular topic of discussion on The Fuck-You-and-I Hope-You-Die Feel-Good Reunion-Net.
Friday June 20
HHH Net† 7190
I worked Greg K7ZAR on the Big Island.† Told him to stock up on booze: Iím comin.í
Monday June 16
The Fuck-You-and-I Hope-You-Die Feel Good Reunion Net
See grid for antagonists.† Well, we got off to a slow start, and it stayed slow.† Just me, Duane AG7G, and John K7JRL for a while.† Then Stan WG6K dropped in out of sympathy.† Not much was going on anywhere on the band.† So the WARFA absinthe party came up again.† We rehashed that.† John had some questions about absinthe.† Duane wants to hook up with me in Paris and do some absinthe with Hemmingwayís ghost.† We had some laughs about being rejected by snooty Paris dives.† I told Stan, a major Pentatonix fan, that I would be seeing them perform in a few days at the San Diego County Fair.† Stan doesnít talk about them much anymore, actually.† Maybe heís just a former major fan.† Stanís new love is Arduino, some kind of microcontroller device.† He gave us a long dissertation on it.† I was interested in hearing about the Arduino, but my eyelids were getting heavy by the time he finished.† Then Stan and Duane got into global warming and political conspiracy theories.† My eyelids were leaden and I said good night.
Monday June 9
The Fuck-You-and-I Hope-You-Die Feel Good Reunion Net
KN6Z, AG7G, WQ6I, K7PRS, AA8KB, K6AII, WB6GGY
Comrade Mike AA8KB has a huge bone for his Beverage antenna.† A bone so hard you couldnít mar it with hammer or sickle.† Heís been reporting on it regularly, and we talked about it on the net tonight.††† It really kicks ass.† Mike is also is working on a steerable virgin.† We had Bob K6AII on board tonight.† He was weak, as he was using no amp or tuner.† Anyway, we made do.† Bob was most enthusiastic about the absinthe I brought to WARFA, and thanked me wholeheartedly.† I hope Bob goes out and gets his own bottle for home use.† His garage has become a factory, and I think he can crank out more product if he is fucked up on absinthe as much as possible.† There was some discussion about AM broadcast DXing.† Duane AG7G, Mike, and I are somewhat interested in that.† We had some laughs over some of the latest poop on the latest ham radio sheriff.† Duane and Moody WQ6I got into the shit for a while, over an odd disagreement.† I wonít report on it here, because I strongly advocate not discussing the matter in public, and I donít mean religion or politics.† Bob axed me about a new cure for smog: titanium oxide-treated roofs and other outdoor surfaces.† It consumes nitrogen oxides in air that comes in contact with the treated surface.† But there are down sides, which we also cussed and discussed.† Mortality rates among those affected by Romneycare in Mass fell by 2.9 percent, as reported in the May 6 Annals of Internal Medicine.† Obama should consult Mitt on how to be a more effective socialist.
Thursday June 6, 2014
The Letís-Kick-Stan-off-His-Frequency-and-Take-Over Net† 3740
KN6Z, AG7G, N6LN, K6TXH, N6MIW, WG6K, AE7J, WA7BZI and a host of jammers.
So, I was sitting out on my driveway with my telescope, doing an atmospheric extinction experiment, listening to Stan WG6K remark to Joe AE7J that very little shit was going on, on 80 meters this night, when some serious shit hit the fan.† Steve K6TXH parachuted in, followed by a shitload of jammers.† Stan didnít care to make the scene, and disappeared.† Duane AG7G then showed up, and started talking to Steve K6TXH and The Sherriff.† There was quite a bit of psycho analysis going on, of The Sherriff.† And I do mean psycho analysis, not psychoanalysis.† I was enjoying what little was left of the Absinthe the WARFA gang generously left in my bottle, when I got the wild hare up my ass to join the 3740 invasion.† Jack N6LN got out of bed to waste some more of his life on 80 meters, and joined the party.† Jack, Duane and I compared summer vacation plans.† Jack is going to Deutschland, Duane might be going to Maine, where you can get Maine lobster for AT LEAST as much as you pay for it in San Diego, and BZ and I will be making the scene with K7ZAR on the Big Island.† Duane is worried about us.† He thinks ZAR has some sort of bathing issues.† Iím sure he smells as sweet as a hibiscus, or bird of paradise, if indeed they have any smell at all.† I want to make the scene in a lava tube, and stick my toe into some oozing glowing lava.† Just as we were signing off, Moody WQ6I jumped in.† He exchanged pleasantries with us, and that was the end of it.† It was pretty fucking late, going on 3 a.m., I think.† Wowee wow wow, was the jamming ever lame tonight.† We honestly tried to hear what they were doing or saying, but it was tough.
Monday June 2, 2014
The Fuck You and Hope You Die Reunion Net
See grid for antagonists.† John K7PRS and I were the first on freq, I guess.† I was outside earlier in the dark with a long pole trying to get my ladder line off of a hose clamp on my mast.† Got that straightened out, but continued to have ungodly arcing and sparking in the amp.† Well, I discovered an intermittent problem with the short coax jumper from tuner to balun.† If I move that coax the wrong way, the problem comes back.† Obviously that coax has to be replaced at once with an official HRO bend over and bleed out yer butt coax jumper.† Moody WQ6I and Mike AA8KB joined us a bit later.† Mike sent us a recording of signals he received on his dipole vs his new beverage.† Wowee wow wow, the beverage is really quiet.† Duane AG7G showed up next.† I axed him for a report on his trip to Dallas.† Heís got his retirement home/vacation home pretty much in shape now.† According to the 3636 crowd, Ben KD7BCW checked in down there.† He was weak, but there.† I hope Ben can turn up the power and join us again.† BZ and I have been debating about the liquor Moody put in our coffee when he met us a few years ago at Harrahís in North County San Diego.† BZ says it was caramel only, but Moody says it was Paul Massonís mocha caramel, confirming what Iíd been telling BZ, that it was chocolate as well as caramel.† Iím always right about shit.† Jack N6LN checked in from his pool.† He and the Evil E, Greg W6EZV, had not communicated on air for a while, so they did some catching up.† They discussed for a bit Gregís professional pursuits of late.† It took a long time, but we FINALLY started talking about Art Bell and the good olí days, when hams had a reason to live, and renew.† John K7JRL and Duane hung in there for quite a while, after everybody else had bailed.† Duane explained to John how the dead hams are just piling up, and as the dead hams go, so goes the band.† They reviewed the history of the Little People, and the Grid, and the slow decay of the Little People.† Duane remarked that his call sign on the Grid has been brown for a long time.† Well, it ainít brown no more.† The only thing left on the Grid that is brown is my nose, but itís royal brown.
Monday May 26, 2014
Circuit Training
Iíve been thinking a lot lately about common emitter amplifier circuits.† The book Iíve been studying has been frustrating me.† The book has adequately discussed the shortcomings of circuits using only batteries for base and collector bias, but the discussion of the designs using a voltage divider for base bias, and an emitter resistor for temperature stability, have plunged me into black hopeless depression and despair for a few weeks now.† The author keeps mentioning the importance of these circuits being transistor-beta independent, because transistor beta can vary quite a bit from transistor to transistor, and if you are going to make a million of these circuits, you want them all to maintain the same operating point, independent of beta.† He keeps pointing this out, but never explicitly shows how the design makes the circuit beta independent.† Suitably small values for the resistors in the base bias voltage-divider stabilize the base voltage, making it independent of beta.† You can write the Kirchoffís Law equations for the pertinent loop and junction and show that the base voltage is independent of beta, or at least nearly so.† I get that.† But to make the operating point of the circuit independent of beta, there has got to be more to it than just base/emitter bias stability.† If the transistor beta changes, the collector current changes, the collector/emitter voltage changes, and youíre fucked.† The operating point has changed.† So, as I was saying, the darkness took me, and I strayed out of thought and time, and I wandered far on roads I will not tell.† As I lay in the crumbled wreckage of the last iteration of my loop, stars wheeled overhead and every day lasted for an age.† But it was not the end.† I felt life in me again.† In the stars a vision of Art Bell appeared and spoke to me, and sent me back, and bade me consider the effect of a change in collector current, on the base/emitter voltage.† And the sky opened wide and through the fissures poured the light that filled the pit that I thought was beyond all light and knowledge.† If beta is smaller, for example, the collector current tries to decrease, but the decrease is opposed.† The emitter resistor will have a smaller voltage drop due to the reduced current.† That will increase the base/emitter forward bias, turning on the transistor more, tending to increase the collector current and bring it back to where it was.† Thatís negative feedback.† The author of the book that nearly cost me my life did discuss this, but in the context of temperature stability.† I didnít pay close attention to that discussion, only discovering it later, after I had figured out the negative feedback effect of the emitter resistor, for myself.† He never did explicitly deal with the problem of transistor beta variability.† Now, for a simple circuit with two batteries for bias, and no emitter resistor, if you change the beta, it is easy to show how the operating point will change.† You can calculate what it will be.† Now for the fancy circuit, with voltage divider bias for the base/emitter junction, and an emitter resistor for negative feedback, if you put in a transistor with a different beta, the operating point wonít change much, apparently, but how could you prove that quantitatively?† What is the new operating point, exactly?† It may not have changed much, but what is it?† Wow, thatís not so simple.† If the beta changes, the collector current tries to change, but that changes the base/emitter forward bias via the emitter resistor, which opposes the original current change.† Everything depends on everything.† I would like to try writing down a Kirkoffís Law loop equation for a particular circuit design, change the beta to some new value, and with calculator in hand, and by trial and error, find a self-consistent set of new values for the base/emitter bias, the base current, the collector current, the emitter current, and the collector/emitter voltage.† How else could you do it?† Measure it?† Ha, no thanks.† Thatís for fags.† You are either a ham, or a faggot.† Or a pilot.†
The Low Down and High Smelliní Net
KN6Z, WQ6I, K7PRS, WB6GGY, W6MVM
See grid for antagonists. †Short net tonight.† Exchanged accounts of Memorial Day activities.† Talked a bit about telescopes.† Phil WB6GGY has given his grandson a small 1930ís vintage spotting scope, the same one Philís grampa gave him.† We talked about my battle to contain our cats in a chicken shit chicken wire cage I built in the garage.† We have acquired all these fucking cats, and managing them means confining them to this garage pen during the night, but it is fiendishly difficult to keep them in.† Itís like trying to contain water in your cupped hands.† It gets out.† I have to be very careful about calling these dumb cats dumb, because I am, like, 0/15 at outsmarting them.†
Sunday May 25
The Low Down and High Smelliní Net
KN6Z, WQ6I, K7PRS, WB6GGY, W6MVM, WI2R
I gave book reviews tonight on the old vacuum-tube books John K7PRS brought me at WARFA.† One of the books, a really good one, is called Inside Vacuum Tubes.† I actually had that book with me at WARFA, on my iPad.† I found the book on the internet.† A wonderful old book.† Iíd rather have the hard copy than drag an expensive fragile power-dependent iPad around with me.† I met Frank WI2R tonight on the net.† Heís quite sane by 80 meter standards.† The guys wanted to ax me about the meteor shower, but we were clouded out here.† I had no observations to report.† And we talked about music.† I also expressed some concern about Mike W6MVMís looooong bathroom break.† I think he should get more fiber.
Friday May 23
The Low Down and High Smelliní Net
KN6Z, WQ6I, K7PRS, WB6GGY, AA8KB, W6MVM
Tonight I was running the correct antenna: the vee.† It was significantly louder than Moody WQ6I at AA8KB, Moody was louder at WB6GGY, and Moody and my vee were neck and neck at K7PRS.† The guys were talking about the Bible, and gospels not included therein.† I also gave them a report on our wind ensembleís recent concert.† I announced that I was leaving the mic to make myself a drink, and when I returned, those mother fuckers had signed.† They all ditched me.† So I grabbed my guitar, and entertained my own self with ďNo, Nay, Never.Ē
Monday May 19
The Fuck You and I hope You Die Reunion Net
See grid for antagonists.† The net was still born tonight.† My tuner was switched to a fucked up antenna, the wrong antenna, but it wasnít until later that I discovered the mistake.† I donít have anything to report.
Sunday May 18, 2014
WARFA Ė The Day After
I finally got my ass out of the house at, like, 3:45 or something, for a God-awful long drive north to WARFA.† I studied a traffic conditions website carefully before I left, and monitored it on the road.† I picked my way along freeways I donít normally use, like the 55, piecing together a pretty effective route around the worst of the traffic.† There was some shit on I-5 I had to endure, however, for a couple of miles before escaping to the 210 via 55-91-57.† Tiptoe through the freeways.† I stopped for some Grande Absinthe at Bev Mo for the Mo Foís at WARFA.† 138 proof.† They drank $50 worth of the $80 bottle.† Late in the evening, I spirited (no pun intended) away to my car what was left in the bottle, to get me through my long drive home.
So, anyway, back to the drive.† It was clear sailing along the 210 to the 5 to WARFA.† I stopped at one of my favorite restaurants, in Pasadena, the North Woods, for some dinner.† Then on to WARFA.† Got to WARFA about 8:45.† I wore my Alice in Wonderland tie dye, and my Dickensian era top hat -- standard attire for WARFA.† Dave W6UHA wanted me to somehow get melted marshmallow all over my face again.† No musicians at WARFA this time.† Pretty quiet, but the few of us there had a good time.† The Absinthe was a huge hit, as a beverage and a conversation piece.† I brought along my Modul-Bus vacuum tube experimenterís kit.† It was a huge hit, too.† The engineers and technicians present were most impressed.† It sparked some fun philosophical debate about why a new teaching tool should be developed for Flintstones technology.† The Modul-Bus krauts have this to say about that:
ďThe engagement with electron tubes is more than just a nostalgic hobby. It offers a thorough study of the fundamentals of electronics and therefore has its justified place in the Physics curriculum and the scientific education. In addition there are applications, in which tubes have not been displaced by semiconductors, in particular in audio technology and transmit power amplifiers.† It absolutely makes sense to study the fundamentals of vacuum tube technology through hands-on experimentationÖĒ
Well said, Fritz.† Itís a wonder you blokes didnít win the war.† So I fired up the little mother fucker and the tubesí warm glow was a comfort to us all.† It was almost religious.† I wanted to talk the gang into starting a new religion with me, worshipping vacuum tubes.† I think they are very appealing.† They fill the darkness with order and light.† The properties of a given type donít vary all over the place because of temperature changes or variations in manufacture, like those of crazy transistors.† In the plate, grid, and cathode we find a metaphor for Heaven, Hell, and Earth.† Good electrons leave the cathode, and go the heavenly plate.† Bad electrons leave the cathode, and crash into the hellish grid.† Decreasing the value of the load capacitor reduces the grid current, because decreasing the value of the load capacitor is just the cathode electrons praying for the ones that have left the cathode and entered the purgatory of the space charge.† The RT-100 talk led to discussion about the importance of fundamentals of Ďlectronics.† Bob K6AII is appalled at the poor quality of new EEís these days.† He told us a good story about one in particular.† John K7PRS also had a very good related story to tell.† John very thoughtfully lugged a shitload of old vacuum tube textbooks, from Prescott to WARFA.† So now I am lugging them.† Thanks, John.† Johnís son Peter was there.† Peter is a really nice, very interesting and accomplished guy.† He always adds a lot.† He and Dave told me that they read my old Amp Repair Story.† They really liked it.† Huh.† Peter brought along his latest squeeze.† Sheís an Ed. D.† I mentioned to BZ that Peterís girlfriend was ďÖ actually an Ed. D.Ē† BZ later told me that she thought I was going to say ďÖactually a boring ham,Ē rather than Öactually an Ed. D.† Well, BZ tried to take that back, because she is very fond of some boring hams, including Moody, and she didnít want it to get out, but itís too late.† Itís out.† Just what we need, another big stink.† BZ Gate.† BZ poops on the Little People and WARFA.
After some of the guys left, the Evil E, EZV, started expounding on jamming and Lincoln.† Jamming and Lincoln go together like jam and toe.† Greg has finished his law degree, but before getting back to destroying 80 meters, he is getting some additional training in tax law. †Previously, he had thought topics in bidness to be pretty boring, but tax law has exposed him to some aspects of bidness that he actually finds pretty interesting.† Evil E congratulated me on the length of time I managed to keep the Art Bell-less Art Bell Group (code name, Little People) going, hoping, waiting and praying.† Others gave me a pat on the ass, too.† That was nice.† There wasnít a dry eye in the house.† I have some poop on the Voice of Evil, that I will publish here, and bring Greg down once and for all, so stay tuned.
At some point in the evening, gossip about other hams broke out.† Thatís standard fare for an eyeball QSO.† I listened and made some observations, but I remain pure.
By the end of the evening, Greg and Moody WQ6I were pretty fucked up.† I hasten to point out, however, that WARFA is NOT about drinking.† Just ax Moody.† Greg, unable to accept responsibility for his own actions, was pointing his green finger at me, blaming me for his fucked-up ass.† He and Moody wanted me to just hunker down for the night, and not risk driving home tired and drunk.† Geeze, I think they must have been having green hallucinations that I was drunk on Absinthe, or that Iíd had one too many hydrocodone chasers.† Thatís madness, sheer fucking green madness.† They were just seeing reality through their blurry green haze, and to them it was making me look fucked up.† Thatís all.† They were projecting their fucked up asses on me.† Simple.
I left those hoodlums behind at about 1:30 a.m.† It was a tough slog home.† I wasted some time driving around my home town of Sierra Madre, just enjoying the warm fuzzy nostalgia.† It was a ridiculous thing to do at that hour, with such a long drive ahead.† I stopped at an IHOP in Anaheim for some pancakes and coffee.† Disneyland was closed.† Then I stopped again at a turnout in Camp Pendleton for a nap.† Almost home, I was sucking fumes, so had to stop once more, for gas.† It was dawn when I came wheezing and lurching up the long dirt driveway.† BZ was already up, taking care of cats and chickens.† She wanted the full pooper scooper of poop, but I was in no mood.† I just went to bed.
Saturday May 10, 2014
Circuit Training
Grid Current
Iíve been quite vacuous lately.† I feel like there is a great vacuum between my ears.† My head is full of vacuum tubes and grid current.† I havenít been eating, sleeping or bathing.† My hair is falling out by the handful.† Iíve been wearing the same underwear for a month.† I donít even wipe my ass anymore.† Never mind all that.† Iíd like to take a new and improved stab at rationalizing the decrease in my AL-1500 grid current and plate current, when I reduce the value of the load capacitance.† In fact, Iím so confident that Iím on to something, Iím going to upgrade my ďrationalizationĒ to ďelucidation.Ē† When you start believing your own bullshit, you may upgrade your bullshit to elucidation.
So, the plate sees the supply voltage, but it also sees any voltage drops across capacitors, resistors, or anything else that may be loading it down.† When I reduce the value of that loading capacitor, the plate pays for the resulting increased voltage drop across the cap, with a plate voltage decrement (NOT plate supply voltage).† The electrons streaming from the space charge around the cathode feel that, and as a result not as many electrons stream through the grid to the plate.† Fewer electrons streaming through the grid to the plate mean a lower plate current, and fewer electron collisions with the grid, resulting in a lower grid current.† I invite criticism (of my circuit theory, that is).† If you have criticism of my morality or politics or anything else that is not objectively verifiable, well then buster you can shove that right up your ass.
Voltage Divider Transistor Biasing Ė next up.
Monday May 6
The Fuck You Reunion Net
See grid for participants.† We started off dangerously close to tech talk, but I squashed it by bringing up the botched execution.† BZ says the bastard deserved it.† John K7PRSís wife says the same thing.† Then we shifted to the search for the missing plane.† Comrade Mike thinks the CIA knows what happened to it.† John thinks the plane landed in one of the ďstans,Ē such as Kazakhstan.† So then we started talking about planes flying in low thick air, and rockets.† Then there was a lengthy effort to compute some sort of time delay.† Comrade Mike has a one microsecond timing capability, and is putting it to some evil purpose I donít understand.† We hashed that over, and tried to estimate the light travel time between two points in the U.S., including ionospheric bending, I guess.† Things wrapped up with some sort of argument over the Tea Party, which morphed into some pretty routine political talk.† There was some fuck you friction initially tonight, somebody always has to take a shot at somebody, but people tried to hold it together.†
Thursday May 2
The Low Down and High Smelliní Net
KN6Z, K7PRS, WB6GGY, WQ6I, AA8KB, W6MVM
We talked some about Moodyís Magical StepIR.† What a signal.† John K7PRS and Mike AA8KB reported that my signal was comparable to Moodyís tonight, and that was on my vee.† Well, if I can be comparable to Moody with my stinking vee, why am I going to the trouble and expense of building that dumb loop?† Just to be more like Art Bell?† Youíre God damned right, mother fucker.† Conversation turned to fox hunting.† John is a champ, apparently.† Heís got trophies to prove it.† How does he do it?† He cheats.† He uses better smarter equipment.† He just gets in the car and drives to the transmitter.† Simple.† Mike W6MVM had the best story of the night.† His parents used to rent a room to American Nazi Party leader, George Lincoln Abraham Washington Rockwell.† Roots author Alex Haley interviewed Rockwell, and the interview was published in Playboy.† It wasnít politically correct, apparently.† Thatís the trouble with those Nazis.† Theyíve had no sensitivity training.† I guess this interview was done during the time Rockwell was rooming with Mikeís parents.† 1966.† Then I started talking about the krauts.† My RT-100 vacuum tube experimenterís kit was supposed to come with documentation in English.† I emailed them about it.† I told them it was all in kraut.† They promised a youtube video introducing the RT-100, in English, in a few weeks, and translation of the documentation.† I thanked them, and mentioned that I had found an English translation online of one of the important documents, by a Stanford professor.† So the kraut emailed me back, axing me for the link, so they wouldnít have so much work to do!† Shit, Fritz, you promised me an English userís manual, and now you want me to help YOU out with a translation?† Why donít you shove your vacuum tubes right up your shtinker?†
Monday April 28
The Fuck You Reunion Net
See grid for antagonists.† When I checked in Moody WQ6I was grooviní over some kind of online spectrum analyzer that Comrade Mike AA8KB had turned him on to.† Or perhaps that should be Ösome kind of online spectrum analyzer on to which Comrade Mike AA8KB had turned him.† Less than a year ago I fried my antenna tuner.† I wanted to do a speculative post mortem with the gang, but it didnít really get off the ground.† If standing waves get to large in the tuner, some pretty high voltages can develop.†† We talked a little with Mike and Kevin AD6SL about Fourier Transforms.† Itís really a miraculous mathematical operation.† You can take a waveform varying in some complex way over time, and turn it into a bunch of frequencies of sinusoidal waves.† Mike axed me how fast I could do a Fourier Transform.† I told him instantly.† If you play me a musical triad, my ear/brain system can perform a fast Fourier Transform on that complex waveform, enabling me to experience three separate pitches.† We got on the subject of my grid current again.† The discussion sort of shifted away from the problem, and became a debate about why someone would care.† I think thatís how it worked.† It was surreal.
Friday April 25
The Low Down and High Smelliní Net† 3636
KN6Z, K7PRS, WQ6I, AA8KB, W6MVM, WB6GGY, WI2R
Rain and wind made me shut down my amp early tonight.† Umm, the gang were talking about Indians, as in Native Americans.† There was some talk of whether they could have wiped themselves out without the white manís help.† That Injun shit is some weird shit I never talk about.† I wasnít on freq for long.† Just small talk while it lasted.
Mon April 21
The Fuck You Reunion Net† 3655
Tonight we started off talking about the nearly dead Hamcams.† Moody WQ6I wanted me to fill in Mike W6MVM on the Little People Log.† We discussed Greg K7ZARís move to the Big Island.† Duane AG7G had some observations to make about the area Greg lives in.† Duane axed me about my vacation plans.† I told him we might go to Ireland.† He was mystified over why the hell anybody would want to go there.† Duane is considering a trip to Maine, and wants to recapture the feel of summer camp as a kid.† Iíve had a problem around here with a few of my nylon guy lines being severed.† The cuts are very clean.† Hard to believe itís an animal.† That sort of led us into speculation about Ben KD7BCW, and his antenna refurbishment.† Apparently Ben has two kids now, something I did not know.† Duane axed me about our tortoise, the one that escaped and gave us fits for three months.† Sheís just fine, and still is sort of hibernating.† Mike AA8KB and Duane talked about HARP, and conspiracy theories.† Mike is searching for a Grand Unified Conspiracy Theory.† He thinks there are only two or three fundamental conspiracy theories, and all others should be expressible in terms of the basic three or four.
Sun April 20
The Low Down and High Smelliní Net
KN6Z, K7PRS, WB6GGY, WQ6I, AF6D
I was listening to the guys and playing my guitar when Bob AF6D checked in.† I didnít want to miss the chance to say hi, so I fired up the amp.† I axed Bob for a Rachel report.† She has her ups and downs.† There was a close call in the hospital recently.† Sheís feeling pretty good for the moment.† Bob now has THREE repeaters.† Wowee wow wow.† Iíve never known anybody with three freakiní repeaters.† Itís like having three dicks.† Itís funny how Bob complained about how knowledgeable people he axes for advice on linking his repeaters often answer some question he didnít ax.† Iíve had the same problem.† Some very smart people have helped me out with radio, antenna, or circuit theory questions, but on occasion they have needed to stop thinking about what they are going to say, and LISTEN TO ME.† Bob was most enthusiastic about the lunar eclipse.† He axed me some questions about the phases of the moon, and we went on to talk about other eclipses and topics in astronomy.† We also talked some about movies filmed in Page, Az, such as Planet of the Apes.† We also wrung our hands over recent research published that presents evidence of brain damage in casual pot smokers, and we went on to fret some more about the expired license of the best known pot head on the band.† Bob axed for a report on my Art Bell Celebrity Loop, so I filled him in.† Iím growing it, which is why itís off the air.
Sat April 19
Proposed discussion topic for next tech QSO: Measuring the complex impedance of an RF amp at full power.
Why would anybody care?† The tuner is going to present the conjugate impedance to the amp anyway, right?† Maybe.† But what if it doesnít?† What if the tuner canít hack it?† Then what?† So you put your antenna analyzer on your antenna and you find out the antennaís complex impedance.† So what?† If you want to know why the tuner failed, you have to know what the hell you are trying to match to the antenna.† The complex output impedance of the amp, thatís what.† Thatís why I care.
Letís call the unloaded output voltage of the amp the Thevenin voltage <![if !msEquation]><![if !vml]>
<![endif]><![endif]>.† Letís call the output impedance the Thevenin impedance <![if !msEquation]><![if !vml]>
<![endif]><![endif]>.† <![if !msEquation]><![if !vml]>
<![endif]><![endif]>†is the resistive part of the Thevenin impedance, X is the reactive part of the Thevenin impedance, and j equals the square root of negative one.† <![if !msEquation]><![if !vml]>
<![endif]><![endif]>are load resistors.† <![if !msEquation]><![if !vml]>
<![endif]><![endif]>are the voltage drops across the three load resistors.† Measuring three voltage drops at full power, across three known resistances yields three equations in three unknowns (unknowns highlighted in red).† Solving for <![if !msEquation]><![if !vml]>
<![endif]><![endif]>†yields the Thevenin impedance, the output impedance of the amp at full power.
Do any of you bastards out there think this will work?† Do you know a better way?† Do you even care?† Get in my face.
<![if !msEquation]><![if !vml]>
<![endif]><![endif]>†= <![if !msEquation]><![if !vml]>
<![endif]><![endif]>†<![if !msEquation]><![if !vml]>
<![endif]><![endif]>†= <![if !msEquation]><![if !vml]>
<![endif]><![endif]>†<![if !msEquation]><![if !vml]>
<![endif]><![endif]>
<![if !msEquation]><![if !vml]>
<![endif]><![endif]>†= <![if !msEquation]><![if !vml]>
<![endif]><![endif]>†<![if !msEquation]><![if !vml]>
<![endif]><![endif]>†= <![if !msEquation]><![if !vml]>
<![endif]><![endif]>†<![if !msEquation]><![if !vml]>
<![endif]><![endif]>
<![if !msEquation]><![if !vml]>
<![endif]><![endif]>†= <![if !msEquation]><![if !vml]>
<![endif]><![endif]>†<![if !msEquation]><![if !vml]>
<![endif]><![endif]>†= <![if !msEquation]><![if !vml]>
<![endif]><![endif]>†<![if !msEquation]><![if !vml]>
<![endif]><![endif]>
<![if !msEquation]><![if !vml]>
<![endif]><![endif]>†= <![if !msEquation]><![if !vml]>
<![endif]><![endif]>†<![if !msEquation]><![if !vml]>
<![endif]><![endif]>
<![if !msEquation]><![if !vml]>
<![endif]><![endif]>†=† <![if !msEquation]><![if !vml]>
<![endif]><![endif]>†<![if !msEquation]><![if !vml]>
<![endif]><![endif]>
<![if !msEquation]><![if !vml]>
<![endif]><![endif]>†=† <![if !msEquation]><![if !vml]>
<![endif]><![endif]>†<![if !msEquation]><![if !vml]>
<![endif]><![endif]>
Wed April 16
The Low Down and High Smelliní Net† 3636
KN6Z, K7PRS, WB6GGY, AA8KB, W6MVM, small penis jammer
Upon checking in, I brought everybody up to speed on the exciting goings on here.† I fired up the John Deere, and did some mowing.† The chicken that moved in uninvited produced some chicks which grew up and are now laying their own eggs.† We talked more about the eclipse.† Apparently Phil WB6GGY got some pix.† I enjoyed watching, but I didnít pull out the camera.† We all got into it again over vacuum tubes.† In the last discussion I reported on, I screwed up, and somehow everybody went right along with me.† Let me just say this about that.† When I tune my amp, and the grid current climbs, REDUCING the capacitance of the load capacitor reduces the grid current.† The dipped plate current goes UP, slightly.† The output power with the plate dipped goes DOWN slightly.† How do we rationalize all this?† The plate looks into a higher impedance with the output cap reduced, so I would expect a lower plate current and therefore a lower grid current as well.† But the dipped plate current actually goes up.† Hmm.† Seems you can rationalize anything in hindsight, even if the problem statement was incorrect in the first place.† Then attention shifted to transistors.† John K7PRS quoted one of his professors from years ago when the Earth was young and solid state was new, and bird and beast and flower were one with man, and death was but a dream!† The prof stated something so beautifully: Vacuum tubes are normally on, and must be biased off.† Transistors are normally off, and must be biased on.† I just think that is so beautiful, it brought a tear to my eye.† All the while the lamest jammer ever was toiling away, trying to be heard over the QSO.† After the QSO I spun the dial up to 3840.† Some people were giving some pretty standard conservative rants.† It was pretty easy going until Moody WQ6I stormed in to straighten some people out.† Steve K6TXH fought at Moodyís side, and it just brought another tear to my eye.† It was a fucking shit storm after that, Iím telliní ya right now.† A LOT of people joined in the shouting match.† There was this one really loud shrill guy who just would not shut up, especially once Moody had signed off.† Endless ranting and raving.† A broadcast, really.† There were a number of drunks on freq.† I exchanged greetings with Steve, and that was about it for my contribution.
Monday April 14
The Fuck You Reunion Net
KN6Z, K7PRS, WQ6I, AA8KB
OMG, dood, this net is, like, so dead.† Who are we kidding?† Letís take the Little People Net off life support and just put it back in its grave.† We shouldnít have resurrected it in the first place.† The Little People Net was the flowering of the very best in radio amateurs.† Our haters could not by force take a drink from the Ohio; it was the cancer within that consumed us.† May the Little People rest in peace.† I was pleased that John K7PRS checked in.† I didnít expect him to.† While we talked, some of us were running outside periodically to check out the lunar eclipse.† It was cool, as lunar eclipses go.† It was quite amazing how dark our yard got when the moon winked out.† Back on the air, I guess we were talking about the eclipse and telescopes.† Comrade Mike AA8KB has a huge knobby for Takahashi telescopes and fluorite lenses.† You can get a six inch for, like, 5K or something.† Mike has been very excited lately about his ionogram research.† He was discussing two ionograms that he sent me, corresponding to consecutive days of wildly different propagation conditions.† Mike also has a boner over Annie Mac, a BBC Radio 1 DJ.† I listened to some of her mash ups on youtube.† Moody WQ6I eventually dropped in, and we all started talking about Bundyís cows.† I compared what is going on to the movie ďThe Field,Ē with Richard Harris.† Mike saw all kinda dark political forces at work, naturally.† Moody mentioned that the Coachella Music Festival just wrapped up.† BZ and I saw McCartney there a few years ago.† Iíd like to go again, but shit.† Itís like $300/head for just one day.†††
Monday April 7
The Fuck You Reunion Net
I have a cold in full bloom, and my head feels as big as a balloon.† Itís been a long stressful day, Iím sick, Iím tired, Iím blowing you all off.† So Fuck You.
Sunday April 6
The Low Down and High Smelliní Net
KN6Z, K7PRS, WB6GGY, WQ6I, AA8KB, W6MVM, W7LW
I dropped in with some questions about grounded grid amplification.† Mike AA8KB, Mike W6MVM, Phil WB6GGY, and John K7PRS helped me out.† It was late when I checked in, and the guys were about to check out when I showed up.† Just as I signed clear, none other than Mack W7LW checked in.† We exchanged greetings, and I invited him to join us Monday night on 3655.† John is out of the line-up, and I would imagine Phil too, so maybe Mack can plug a hole.† As I type this, Iím listening to Greg K7ZAR talk to Stan WG6K on 3740.† Itís pretty late, and Iíve decided not to get involved with those guys right now.
Saturday April 5
The Brainiacs† 3840
KN6Z, K7ZAR, N6MTP and a bunch of rude lids who never ID
Greg K7ZAR was really loud from the Big Island, so I dropped in to say hi.† Greg was streaming video from his shack, and it was sort of entertaining to watch him talk to us.† He definitely has a following on 3840.† When Greg and I started talking loops, and Greg started getting technical, whoa, daddy, his critics started hootiní and holleriní like a bunch of caged apes.† Wowee wow wow, they would absolutely NOT tolerate any egg-headed antenna talk.† They were most critical of my own ignorance.† Insulting, actually.† They pointed out how dumb I am to think that I can squeeze a 1500 foot Art Bell loop onto my tiny five acre lot.† Crap.† All that wire and aluminum tubing gone to waste.† I mentioned that I wanted to build the loop, to be a bit more like Art Bell, and I said it with appropriate reverence in my voice.† So, you try a little self-defecating humor in an attempt to ingratiate yourself to a hostile gang, but they just seize upon it to further attack you.† They think my audio took, like, three years to achieve, just to sound more like Art Bell.† This one guy just has a huge boner over his 2 Ĺ inch snub nose concealed carry.† Christ, he just never stops bringing it up.† A few of the gang were dimly aware that I was associated with the Little People.† We started talking about the origin of the name.† I mentioned KI6GU, who bestowed the name upon us, and which we embraced.† The loudest, most abrasive station on freq started growling about how he didnít know who the hell GU was, so some of his buds filled him in.† I helped out with the Art Bell connection.
Monday March 31
Little People Fuck You Reunion Net
KN6Z, WQ6I, W5HO, W6MVM, K7PRS, W7IAH, W6RU, AA8KB, WB6GGY
Ok, so the net managed to meet, like, five times, before the same old problems caused the net to blow.† People with strong opposing political opinions just do not coexist well on one freq.† So that is why I have shortened the name of the net.† First there was an argument over what we should talk about, then politics erupted, and my eyes rolled back in my head.† Wow, people really feel strongly about the same old shit that has been argued FOREVER.† There is an early-evening net on 80m, called the Awful Awful Ugly Net.† Itís a bunch of Christian military vets.† Their philosophy, stated at the beginning of each net, is no bad language (well, I guess Iím out), and no controversial topics.† They give a specific example of the latter: Obama Care.† No Obama Care.† NOBAMACARE!† You can praise the Lord, but you cannot piss everybody off with your bullshit political opinions.† The Fuck You Net should take a page out of their book.† All communication should be of a pleasant and temperate nature.† Do not say anything that could possibly ruffle any feathers.† Remember One Flew Over the Cuckooís Nest?† Remember how nurse Ratchet kept a vice grip on her gang of kooks?† Everything was bland and mind-numbing.† If you got out of line, you got a lobotomy.† Thatís what we need to do.† We need to lobotomize the net.† A friend of mine had a lobotomy, and now heís well again.† After the net exploded like a hamster in a microwave, I started going round in circles again with Comrade Mike AA8KB, over how the loading capacitor in an RF amp influences the grid current.† Iíve been axing knowledgeable people to critique my rationalization, but nobody addresses the issue.† They just seem to restate what I already know and what I am axing about: loading the tube increases the grid current.† Donít tell me that again, or I swear I will blow my fucking brains out.† My orfice mate is a Ph.D. engineer.† Iím going to grab him by the throat and not let him go until I get a satisfactory answer.† My rationalization is that when you decrease the value of the loading capacitor, the plate sees a higher impedance, making the grid more competitive for electrons.† Dear Reader, do you think that view has merit, or is it just bullshit?† Nobody cares about the things I ponder, which is why my questions are ignored and some other question is addressed.† Terry W6RU in Bakersfield joined us, and chimed in, in disagreement with something Comrade Mike said about my question.† I hope Terry joins us again.† He knows what heís doing, but while he said my idea was interesting, he doesnít really know the answer to my question.
Hypothetical Tech Net
Iíve been having fun lately axing people about the wires in the big box on my ham table.† The box has knobs on it, too.† Hey lady, nice box.† Nice knobs.† So Iíve been wondering if there would be any interest in a weekly tech net.† Fundamentals, thatís my vision.† See, my vision is modeled after Galileoís Dialogues Concerning Two Chief World Systems.† It is a series of fictional discussions between two philosophers and a layman.† The smart informed philosopher is really Galileo, and his name is Salviati.† Salviati is the Academician.† The intelligent layman is Sagredo.† The other philosopher is the simple-minded one, Simplicio.† My role in the net will be that of Simplicio.† I will ax the dumb questions.† I consolidate all the smart techs on freq into the character Salviati, the Academician.† Interested listeners/kibitzers play the role of Sagredo, the intelligent layman.† My dumb questions have tested a few quality people.† It only takes one dumb question to open a can of worms, and you have a net.† A fight.† A donít-question-me-because-I-know-more-than-you-because-I-have-a-piece-of-paper-or-Iíve-had-a-robot-factory-job-or-I-have-an-advanced-ticket FIGHT.†
Mon March 24
Little People Hello-and-Fuck-You Reunion Net: 11:30 Monday night/Tuesday morning, 3655Mhz.
KN6Z, AA8KB, AG7G, WQ6I
Well, it was unsubstantiated theories night.† For example, the October Surprise Conspiracy Theory.† We were all over the place.† Fine for listening, but I was more interested in fact checking on the internet.† Stan WG6K checked in late, and we started rehashing my question about the load cap and grid current relationship, from last night.† Some very knowledgeable people are giving me dissertations on everything BUT my question.
Sun March 23
WARFA NET 3908
I checked into WARFA tonight.† The jammers were most polite and quieted down so I could talk.† You just canít get good jamming these days.† I think each generation has a shorter attention span than the last, and jammers are no different.† They just canít keep their minds on what theyíre doing.† They hear a new voice, and go, Whoa, what the hell is that?† Itís like blowing a whistle when a dog is barking.† The dog forgets what heís doing.
The Low Down and High Smelliní Net† 3636
KN6Z, AA8KB, K7PRS, WQ6I, N6LN, KD7LSD
Wowee wow wow, it was really the F
KN6Z, WQ6I, K7PRS, WB6GGY, AA8KB, W6MVM
Condolences to John K7PRS and family, on the loss of Johnís wifeís mom.† She was 90.† I pretty much monopolized the freq for the time I was on tonight, with questions about vacuum tubes, gain, amplification, plate modulation, and the load capacitorís influence on grid current.† I got some good answers, and I thought it was a really fun discussion.† I have an idea I am going to run past the guys later, on how to measure the complex output-impedance of my amp, without an o-scope.† I donít think any o-scope could take the output voltage of my amp.† I donít even want to think about what would happen to the amp if I tried to blast 1500 watts into an oscilloscope.
Tue March 18
The Low Down and High Smelliní Net† 3636
KN6Z, WQ6I, K7PRS, WB6GGY, AA8KB, W6MVM, WG6K
Tonight we talked quite a bit about jamming.† Well, I didnít have much to say, but the others had some opinions.† I think that when the jammers are all dead, and the jammees are all dead, there will be a new crop of jammers jamming the shit out of a new crop of jammees, and on and on and on, for a thousand years.† Itís like, rabbits fuck and make new rabbits, and then they die, and then the new rabbits fuck and make another round of rabbits, and so on and so on, and thatís how itís always been, and thatís how itís always going to be.† Bitching about jammers is like bitching about taxes or the weather.† Orv K6UEY bitched about jammers, and look where it got him.† Dead.† So the next time you get jammed, just RELAX, or YOU WILL FUCKING DIE!† When Stan WG6K joined us, things got a bit more political.† I want BIG GOVíMENT to have all you mother fuckers by the balls, and squeeze hard when you get out of line.† Stan wants fewer laws, or maybe no laws, and people to behave because itís the right thing to do.† But then the conversation dissolved into music, and that was much more fun.
Monday March 17
Little People Hello-and-Fuck-You Reunion Net: 11:30 Monday night/Tuesday morning, 3655Mhz.
Iím not sure 11:30 is going to catch on.† Weíll try it a while longer.† We talked a bit about Kenwood rigs.† Larry W5HO is interested in an 850 that I wouldnít mind getting rid of.† Jack N6LN has done a bunch of mods to his 850 and knows the ALC problems.† He might be helping Larry out with some repair advice.† Jack axed me if I had any school stories, so I vented for a while about a couple of problem students.† The conversation about my problem students in my physics lab got pretty bizarre, so Duane AG7G stepped in and changed the subject.† He started talking about the TV series Breaking Bad.† Neither Jack nor I have seen it.† So we continued on with movies and TV.† Stan WG6K joined us eventually, and he and I sort of took over and talked music.† Music Mike KB1UM checked in very late, but he was well below my noise.† Mike has apparently been on a road trip, and he described it to Duane, who was the only one who could hear him.†
Thursday March 13
The Low Down and High Smelliní Net† 3636
KN6Z, WQ6I, K7PRS, WB6GGY, AA8KB, W6MVM, W5HO
Comrade Mike AA8KB axed me if I was still using the Pro II.† I told him I never had one.† I told him Iíve been using my beloved Kenwood 950 SDX for many years.† I guess I was axed why I like the 950, which is why I said that its audio is unsurpassed.† Mike W6MVM took exception.† He thinks his flex radio can match anything.† Not to my ears it canít.† Iíve heard flex radios.† So we had an ugly disagreement there.† Mike AA8KB said heíd started a ďreligiousĒ war.† My AL-1500 amp is fucked up.† It functions normally on all bands except 20 m, but on 20 I canít get more than 500 watts out.† So I took advantage of all the know-how on freq to help me diagnose it.† John K7PRS suggests I start by carefully tuning it up, BY THE BOOK.† So I dug out my userís manual, and I will very carefully tune it up.† Some of the guys on freq pointed out that certain bands on certain amps can be very fussy.† I donít believe Iíve EVER even tuned the thing up on 20.† The issue of grits came up, briefly.† I axed if you can order just ONE grit.† So we pondered that.† Gritty talk led to more discussion of southern foods, including gar fish.† Mean fish, apparently.† Larry W5HO axed Moody WQ6I about Art Bell, and if heíd talked to Art lately.† Moody has, and gave us the rundown.† It was great hearing the name Art Bell on the air and on peopleís lips again.† And the late, great Terry KB5B also came up in conversation.† Mike AA8KB apparently got some EZNEC files from him.† Upon checking out, Phil WB6GGY told us most enthusiastically how much fun he had on the net tonight.† He likened it to the hey-day of the Little People Net.† Oh, and I learned tonight that I donít have to notify the FCC of my new whereabouts, as long as I answer any mail they send to me (which will arrive at my momís house), in a timely manner.† At least, this is all according to John.† The Gospel according to John. †Anyway, who cares?† Iím nothing if not an outlaw, as everyone knows.† Itís fashionable these days to be the target of FCC enforcement, so why not me?
Monday March 10
Little People Hello-and-Fuck-You Reunion Net: 11:30 Monday night/Tuesday morning, 3655Mhz.
I guess weíre going to try getting on earlier, 11:30 pm instead of midnight.† This will make it a bit easier for Comrade Mike AA8KB, for whom it will still be 2:30 a.m.† We started off talking briefly about the new Cosmos: A Space-Time Odyssey TV series.†† They did a touching tribute to Carl Sagan at the end of the show.† Duane AG7G had something interesting to tell us about Sagan, but he doesnít want it reported on this page.† I told a story about a completely insane student of mine who is furious at me because he broke a class rule and I penalized him.† Last semester I had another insane student who was furious at me because I wouldnít let him sit in the back of the room talking and disrupting class.† Talking and disrupting class has been against the rules in every classroom in every country for centuries.† Duane received something from the latest ham radio sheriff.† The FCC has apparently half opened one eye in response to some evidence of jamming by one of the usual 80m suspects, sent to them by this new sheriff.† The funny thing is, this new sheriff is already claiming victory.† All accused jammers have survived all previous ham radio sheriffs, and they will survive this one.
Sunday March 9, 2014
The Art Bell Celebrity LOOP Report
ďÖoperationally, using a long wire loop is like having a separate rotatable dipole for
each band, always pointed towards the station you are working but with a lower takeoff
angle.Ē
The above quote is from, as far as Iím concerned, the definitive loop article: http://home.4x4wire.com/deddleman/photos/WireLoop.pdf.† One wavelength loops are cloud burners, but at two wavelengths and longer, the takeoff angle is lower than the dipole, and gets lower with increasing number of wavelengths.
So, the Loop is in a growth phase.† Itís an ever lengthening horse shoe, and to use as an antenna what I have at any moment, I have to bridge the ends of the horseshoe, and the ends of the horseshoe are inconveniently far apart.† I can either put up with a long, sagging wire bridging the ends, or put up a temporary support.† Both options are doable, but have their drawbacks.† Iíve been taking advantage of the recent soaking to dig some mast holes in the soft dirt, well before theyíre needed.
Of the late, great Orv K6UEYís many desired realities, that all loops are cloud burners was one of them.† Orv is sitting on a cloud right now, Iím sure, warming his ass over countless one wavelength loops, but he wonít be getting much heat from my fifteen hundred footer.
Monday March 3
Happy birthday, Dad.
Tonight we talked about airport security and other things air travel and airports; Art Bellís thought experiment, and mental action at a distance in general; calculating antenna output from measurements at a distance; doggy style intercourse producing more males than missionary position; Philís antenna project; Moodyís miracle antenna.† I may expand on this later, but itís, like, 2:30, and I have to get to bed.
Sunday March 2
The Art Bell Celebrity LOOP Report
Damage report, is more like it.† We had powerful winds through here recently, gusts to 40 mph.† One of the loop masts blew down.† It wasnít a failure of design, nor of materials, but of execution.† A critical guy line was poorly anchored, and thatís all it took.† Fortunately, it doesnít look like the mast was damaged.† That aluminum tubing is about forty bucks per twenty foot length.† The mast that came down is not going to be part of the full size loop, so I am not going to raise it again, at least not in the same place.† I only put it up as a means to close into a loop the wire I already had up in the air.† So for now I will use my back up vee.† In the mean time I am going to put up a couple more masts, and make a larger loop Ė perhaps 650 or 700 feet around.† The loop I was using was just shy of 500 feet.† So Iíll C U Monday night at 12:00, for the Hello-and-Fuck-You Reunion Net.
Monday February 24
Little People Hello-and-Fuck-You Reunion Net: Midnight Monday night/Tuesday morning, 3655Mhz.
Well, we certainly had a good turnout for the big reunion.† The novelty will have worn off by next week, so we can expect about three guys on freq next Mon.† People mostly small talked and caught up with one another, tonight.† I wanted to hear about all the new diseases that people must have by now, but we didnít get to that.† Duane AG7G at least reported that he had an upper respiratory infection.† Arizona politics did come up, and John McCain, and whether he is mentally fit for duty any more.† Somehow we wound up talking about the U.S. presence around the world.† This is dangerous ground.† Safer to just say Hi, how are you?, and now you can fuck off and die for all I care.† Safe, friendly, neutral.† Moody WQ6I beat my loop to the north, northeast, and east.† I gave him a better run for his money with the loop than I have in the past with the vee, but Moody is still the standard.† The signal to beat.† Iíll just have to make the loop BIGGER.†
Friday February 14
Short Attention Span Net† 3740
KN6Z, WG6K, WQ6I, AA8KB, K6TXH, K6ETA
I turned on Stan WG6K (no jokes, please) about 2 a.m. and heard Mike AA8KB in there, so I had to tune up and catch up.† Seems like years since I worked Mike.† Moody WQ6I was on freq as well.† I grilled Mike on his personal life.† Heís got some woman, but he wouldnít give any details.† Mike lives in the same place as always, and still works at the same college.† We did some audio testing with Mike, which is always a treat.† I invited Mike to the inaugural Little People Dysfunctional Net.† He may show, but he seemed very distracted, fucking around with his rig and his audio.† Other than that, I guess we mostly talked music with Stan.† Moody did ax me for the latest on the loop project, so I gave him the lowdown.† I have five 65-foot masts holding up 480 feet of wire in a loop.† The sixth mast is in process.† It will ultimately be part of the 1500 foot loop, but it is close enough to the present five masts to include in the present loop, which will as a result grow to 600 feet.
Sunday February 9
Short Attention Span Net† 3740 and later 3840
KN6Z, WG6K, KR3RR, AG7G, KB1UM (!), KG6TT, N6MIW
I checked in mainly to ax Stan WG6K about his QSO last night with Comrad Mike AA8KB.† Stan didnít remember much.† I wanted to know if Mike was still near Kalamazoo.† I was too tired last night to check in and talk to that socialist menace myself.† So, anyway, Duane AG7G had been lurking, and joined in when I did.† We got off on some really nutty tangents about animals: coyotes, chickens, dogs, cats, rabbits, bobcats, snakes.† Stan thinks when I go walking on my property at night, I should arm myself against coyote gangs.† Music Mike KB1UM was with us, and we did some catching up with him.† Mike is still doing his cruise ship gig between Galveston and Cozumel, and plans to move to Colorado in the near future.† He was genuinely pleased to talk to us again.† He still hopes to meet BZ one day, and might be coming down to So. Cal. soon, so maybe we can hook that up.† We discussed the Little People Reunion Net, which is slated for midnight Monday night/ Tuesday morning of Feb 24/25, 3655 MHz.† This will be a once a week half hour, hello-and-fuck-you opportunity for the dysfunctional Little People to stay in touch.† Larry W5HO appealed to me to do this.† Stan had been talking about peculiar people just before I checked in, so I identified myself as peculiar when I gave my call.† Stan suggested the name of the new Little People Net should be the Peculiar People Net.† P P Net for short, as in Pee Pee Net.† Stan was insisting that I let go the dysfunctional old guard, and recruit some new blood for the net.† He thinks I should put down stakes on 3840.† He then got a wild hare up his ass to take his sycophants, yes men and non-ID-ing lids up to 3840.† So up we all went, and finished the net there.† Mike axed me about the night sky where I now live, and before I knew it he and Duane were insisting on a dissertation on my photometry project at Driveway Observatory.† So I launched into long boring monologue of the kind I usually try to discourage, and drove most of Stanís worshippers away.† Moving on, I told the gang I had been shooting some skip today with my buds on 11 meters.† I was running barefoot into the loop, and the CBers were just creaming over it and my signal.† I came back to an Aussie with the handle of ďRed Fox.Ē† Wowwee wow wow, was I surprised.† I mean, isnít that guy dead?† Perhaps not.† Perhaps his career just went south, in both senses.† He did a fine job of an Aussie accent, I must say, but it was really slobbery and hard to understand, sort of like when he used to do that GEHT-TO talk.† He was really a nice gentleman, and not at all the famously foul-mouthed guy he used to be.† He was in Sydney.† I wonder if he does a foul-mouthed nightclub act down there now.† There seems to be a lot more activity on 11 meters than 10.† If you like that part of the spectrum, youíll find more action on 11.† They are excited about radio, and very polite for the most part, but there are some rude CBers.† The worst are almost as rude as 2 meter and 75 meter hams.
Monday February 4
Short Attention Span Net without the Short Attention Span Gang† 3740.
KN6Z, K6TXH, AG7G, N6UGY and a bunch of lids who never ID.
Stan WG6K and his followers had already been run off the freq by the time I tuned in, so I didnít see the harm in joining the QSO for a while.
Thursday January 30
The Art Bell Celebrity LOOP DX Report
Wowee wow wow, 75 m was WIDE OPEN tonight.† I worked a bunch of Gís, an EI, an EA, and a 9Y.†
Saturday January 25
Radio Driveway Observatory KN6Z, WG6K, KG6TT, K6TXH, and the usual lids who never ID.
I was out at Driveway Observatory testing a back-breaking method of precision polar alignment of my telescope, while listening to Stan WG6K and his worshippers.† Finally my back was broke, so I poured a vodka and cranraz, sat down for a break, and picked up the mic and checked in.† Stan had been expounding on Jews, and his worshippers were clearly uneasy about it, so they jumped at the chance to ax me what I was doing with my telescope.† I explained that the precision polar alignment would enable me to track the sky better, resulting in tighter rounder star images and a better signal to noise ratio when I measure how many electrons are accumulated by the pixels in those star images.† One source of noise is sky background.† The sky isnít perfectly dark, because of distant stars and other distant sources of light; airglow, and light pollution.
Friday January 24
The Short Attention Span Net† 3740 LSB/USB/LSD
KN6Z, AG7G, N6LN, N6UGY, WQ6I, K6TXH, AF6D, VA7ANB and a plague of lids who never ID, and a QRP jammer.
Woweee wow wow, the Little People are like a swarm of locusts.† Homeless locusts.† Stan WG6K just dives for cover when they descend.† I think initially Stan and some friends went to USB to escape Steve K6TXH, but wound up in bed with Steve on USB just to duck the Little People.† I joined in on USB because not only am I not going to be part of a crowd of Little People on Stanís freq, but Steve wanted me to send him (Steve) some astrophotos that I had taken with my telescope and I wanted to get his real time reaction.† He has posted one on his site.† So, that activity generated astronomy talk with Stan and the USB gang.† And then we started singing.† Stan challenged Steve to sing, and Steve counter challenged, and the freq sounded like the Animals Dying in Agony Net for a while.† Duane AG7G came up to USB to greet me before we all signed.† I have reconsidered the new Little People freq, and I would like yíall to consider 3655.† Itís best to leave 3636 as a retreat for those who are fed up.† The QRP jammer was putting everything into it she/he had tonight, but itís always so hard to tell what it is.
Thursday January 23
The Low Down and High Smelliní Net† 3636
KN6Z, WQ6I, K7PRS, WB6GGY
The Loop got a most enthusiastic +40 forty from all stations on freq.† John K7PRS wants me to plant six telephone poles for a more secure installation.† I have a very enthusiastic neighbor who loves my erections, and has a giant auger which he wants to use to dig me deep holes for my erections.† He wants to help me acquire and plant telephone poles.† I got a +20 on 40 m tonight from CO6QK.† Moody WQ6I reported that Art Bell W6OBB spent an hour and a half with Moody working on his audio.† OMG, I long for those halcyon days.† Hours of audio and antenna testing with Art Bell.† Larry W5HO claims to have detected a pulse in the Little People.† He wants a modest restart of the Little People Net.† Iíve talked to some other LP, and everybody seems ready to try it again.† Once a week to start, just to say hi.† I guess weíll just do it on 3636.† I expect this is going to be about as successful as restarting San Onofre, but weíll roll the dice.† Stand by for the date.
The Short Attention Span Net† 3740
KN6Z, WG6K, AG7G, AE7J, N6LN, AD4J and a shitload of lids who never ID.
Weird conditions.† Band was really long.† I could barely hear Stan WG6K or Jack N6LN.† I was hopping right over them.† We got a call from a N.C. station, Drew AD4T.† Heís a really nice guy compared to most jerks on 75.† He lives very near the hometown of Andy Griffith, the town on which Mayberry was based.† It was interesting talking to him.† He said I was the loudest.† ME.† Thatís because I am the most like Art Bell, and I am becoming more like Art Bell all the time.† I will be getting louder and louder and louder.† And when I am loud enough, I will change my call to KN6OBB, which, incidentally, is available.† For most of the QSO I could barely hear Stan, but later, over a span of about two minutes, he came up by 30 dB.† Ainít Nature weird?† Thatís why radio is cool.
Tuesday January 21
The Short Attention Span Net† 3740
Radio Garage Gymnasium KN6Z, WG6K, AG7G, K6TXH, KG6TT, and retinue of lids who never ID.
I was humping my elliptical machine in my garage while talking to Stan and the gang.†
Monday January 20
The Short Attention Span Net† 3740
Radio Driveway Observatory KN6Z, WG6K, AG7G, K6TXH, and a host of lids who never ID.
Stan WG6K was talking to Steve K6TXH, tonight.† It was really weird.† Really friendly.† I bought a fifty foot mic cable and ran it out the window to my driveway.† There seems to be an intermittent problem with the cable/mic connection.† Stan wants me to forget the mic cable, and get a Jabra wireless headset.† Thatís just avoiding the problem.† Iíve seen countless musicians have great success with long mic cables.† So, anyway, I was sitting out on the driveway running vox and listening to my external speaker sitting in the shack window.† It wasnít long before we were into some really juvenile, bathroom/genital humor.† We talked about BZís sick cat, Snowball.† Sheís diabetic and now has pancreatitis.† Sheís not eating.† Vet has been giving her sub-q fluids.† Those cruel heartless mother fuckers on freq just want us to write her off.† Get a newer model.† Stan sort of intimated that I should adopt a kid.† What the hell?† I told him Iíve taken many kids on outings in my life, but I enjoyed giving them back at the end of the day.† I told him I want to adopt Uma Thurman.† Sheís pretty hot, and we donít even have to bother changing her name.† Before I checked in there was some real heresy about Art Bell, going down on freq.† So I felt I needed to check in to keep things sane.† Keep things appropriately reverent.† People sometimes say unflattering things about Art Bell, and that is not sane.† Duane AG7G was hammering Stan over the head again tonight on the value of scientific theories.† Stan thinks itís all just conjecture and speculation.† Duane always wants me to join in, but itís a spectacularly futile enterprise.† Iíve heard the debate over and over, and it goes absolutely nowhere.† I ainít interested.
Saturday January 18
The Short Attention Span Net† 3740
KN6Z, WG6K, WQ6I, VE7WNK, K6ETA, and a bunch of lids who never ID.
I waited around for a long technical discussion to conclude before I jumped in to request some signal reports.† I wanted to A-B my Phase II (two wavelengths on 80) Art Bell Celebrity LOOP against my comparison vee.† Several stations helped me out.† On 80, the loop beats the vee by 5 to 10 dB on transmit, but the difference is less dramatic on receive.† On 40, the receive difference is like night and day.† I havenít tested the loop yet on 40 on transmit.† When the loop was one wavelength on 80, on 80 it was better than the vee on receive, but no difference on transmit.† Now, there is one caviar: there seems to be some performance dependence on the baluns.† When I switch baluns, the vee and loop compare differently.† One balun is a 4:1 and one is a 1:1.† I need to look further into this.† I may bend over for another Palstar 4:1 balun, available at my local Ham Reamo Outlet.† My outlet canít take much more; itís already bleeding.†††
Monday Jan 13
The Art Bell Celebrity LOOP Report
Still standin,í baby, the three coupled masts are still up.† Predicted gusts are up to 65 mph, but last night it was strictly low thirties.† As of this writing itís dead out there.† No blow job tonight.
Sunday Jan 12
The Art Bell Celebrity LOOP Report
Ok, so Iíve got three, count Ďem, THREE, strongly coupled wiggley masts, blowiní in the wind.† I donít know if our forecast high winds are going to really rock tonight or not.† Itís definitely getting windy out there.† There will be a red flag warning for San Diego starting Monday at 6 p.m., and running through Wednesday noon.† Gusts up to† 50 mph are predicted.† Lyons Peak looms 800 feet above us.† The latest wind data for Lyons Peak http://www.anythingweather.com/daily.aspx?id=13726 shows gusts to 34 mph as of 10:30 pm.†
Now, on the subject of A Tale of Two Clocks, for those of you emailing me wanting to know if there are any fast clocks that are useful, the answer is YES.† I will give you another piece of Tale soon, and I will discuss a very useful fast clock that is critical to my research at Driveway Observatory.†
Saturday Jan 11
The Art Bell Celebrity LOOP Report
I finally got it up.† The final massive erection.† Mast FIVE of Phase II (two wavelengths on 80) of the Art Bell Celebrity LOOP is up and secure.† I now have to get out my coils of overpriced Official HRO Antenna Wire, and start splicing.† There is cheaper #14 stranded copper-wire on the internet, but it might not work for antennas.† It might be the wrong isotope of copper, or something.† All I know is that Official HRO Antenna Wire has worked in the past, and I ainít takiní no chances with the Art Bell Celebrity LOOP, bud.† Iíll string the wire from mast to mast, pulley rope to pulley rope, then hoist the loop a little bit at one mast, then a little bit at the next, and then the next, make adjustments if necessary, and work the loop up to sixty-plus feet.† We are expecting high winds here late Sunday and Monday, so that will be a good test for the new erection.† Whatís hair raising about this loop raising, is that the loop will make the five masts COUPLED oscillators.† The wiggly waggly masts will trade energy back and forth, and a lot of energy could temporarily build up in one mast, possibly bringing it down.† Who knows?† I can always slacken the loop when we expect high winds, and that will largely decouple the masts.† This thing is going to be like five swinginí dicks in the wind, and the energy will usually be distributed over all the dicks, but sometimes one dick will get it all and will get much too excited, and, well, you know what happens when dicks get too worked up.† A giant limp mess, thatís what.† Then I gotta come up with a better idea and get it up again.† Right now Iíve got slack wire between two of the masts.† Perhaps I will hoist the slack wire to full height and tension, and see how the two coupled masts do in the expected high winds.
Friday Jan 10
The Short Attention Span Net† 3740
KN6Z, WG6K, VE7ANB, KG6ZAM, and a bunch of lids who donít ID.
It was music, music, music tonight.† Especially, the PENTATONIX (go figure).† Stan WG6K has a huge bone for the Pentatonix.† He has a bone for a capella, in general.† Stan insists that the Pentatonix donít use auto tune, but unless you can hear pitch mistakes, how can you tell?† How can you tell the difference between a perfect singing job, and an imperfect job made to sound perfect with electronic pitch correction?† I think if Stan discovered the Pentatonix were Milli Vanilli-esque lip synchers, heíd commit suicide.† I think Stan is going to burn out on these guys, the way you do on a favorite beer that you order every damn time you drink beer, until you fucking HATE it.
Sunday Jan5
The Short Attention Span Net† 3837† (3740 was apparently jammed out)
KN6Z, WG6K, WQ6I, AG7G and a host of others who never ID.
There was considerable interest tonight in hearing me play my guitar (into my dummy load, OF COURSE!).† We played a bit oí the old Name That Tune.† Talked some music in general, tonight.† I thanked Duane AG7G for the nice Holiday greeting card and letter he sent me.† Some time ago Duane sent me a really cool pocket flask with my name on it and my call and a picture of a beam antenna.† The subject of that flask came up tonight, but I canít remember how or why.† Anyway, I mentioned that I used it to smuggle some booze into the Mouse Park this past New Yearís Eve.† It works really well, until itís time to pour.† The damn thing is so shiny and pretty that it calls too much attention to me while Iím trying to mix my cocktail.† Anyway, BZ and I managed to stay below the radar and have our drink and watch the fireworks at midnight.† Earlier that evening we drove up to Huntington Beach to have dinner at our favorite restaurant: Dukeís.† Weíve also eaten at three of them in Hawaii.† The meal was fab, as usual, and then we drove up to Altadena/Pasadena to see some of the famous light displays they have there.† I have very fond childhood memories of those Christmas lights.† We then took a drive down Colorado Blvd. to take in the spectacle of all the people camped out in the gutter, waiting for the Rose Parade to begin.† After that we headed for the Mouse.† And you know the rest of the story except for this: It took us over an hour to get out of the Mouse parking structure.† It was gridlocked.† We just put our seats back and took a nap.† Didnít even try to back out of our parking space.† It was a great New Yearís Eve.† One of the very best I can remember.† Duane has been axing for another Art Bell Celebrity LOOP report.† Ok, so here it is.† Phase I is complete.† That is, the one-wavelength-on-80 loop has been built and tested and matched my vee (same height) on transmit, and bested the vee on receive.† On 40, the loop kicked the veeís ass in all categories.† Phase II is nearly complete.† It will be a two-wavelenghts-on-80 loop, at 60 plus feet.† Four of the five required masts are up.† The steel support for the fifth mast is in concrete.† Iíve got the base of the mast attached to hardware sunken in the concrete, alongside the steel support.† That hardware will hold the base of the mast in place while still allowing it to rotate as I raise the mast.† I raise the masts using a contraption I conceived and built which I call my ďhoisting rig.Ē† Mosley includes a similar contraption with their antennas, which they call a ďlifting fixture.Ē† What bullshit.† What pretentious bullshit.† They just stole my idea and gave it a fancy bullshit name.† Anyway, Iíll get that fifth mast rigged and hoisted this week.† Then Iíll just attach the antenna wire to the pulley lines on each mast, and raise that mother fucker.† Two wavelengths on 80.† If my erections continue to stand up to our howling Santa Ana winds from the NE, and our howling winter storm winds from the SW, and I get enough oohs and ahhs and ass-kissing from my ham friends, I will begin Phase III: the full 1600 dick-sucking feet of Art Bell Celebrity LOOP.† I anticipate needing fifteen massive erections, total, to put out a signal the likes of which has never been heard in East County San Diego before, and likely never will again.† I predict Moody WQ6I, loudest signal on the band since Art Bell Himself, will refuse a shootout with me.† He will have one bullshit excuse after another.† He will sell his radios and crawl under his palatial RV and hide.
Thursday Jan 2
The Short Attention Span Net† 3740
KN6Z, WG6K, WQ6I, and a bunch of others who never ID.
Iím writing this days after the QSO, so I canít really remember much of what went down.† I did test a 50 foot mic cable that I want to use to put Driveway Observatory on the air.† While Iím out in the driveway with my telescope, collecting photometric data, I want to have my mic handy, so it needs to be on a 50 foot cable.† I could go with a wireless headset, but this is a simpler solution and I still get to use my audio chain.† Problem is, tests show the cable attenuates my bottom end.† Actually, the rude software at Kaiser recommends the same thing.† Maybe I can EQ the cable.† I think the Low Down and High Smelliní guys on 3636 wouldnít mind helping me with that.
Thursday Dec 19
The Short Attention Span Net† 3740
KN6Z, WG6K, AG7G, VA7ANB, VE7MJS, Craigo-who-never-IDís-and-so-I-donít-know-who-the-hell-he-is
I was playing my guitar and reading the mail and was all tuned up, so when Duane AG7G remarked that ďÖthis would be a good night for Glenn to check in,Ē I did.† Stan WG6K forgot my call, but Duane AG7G didnít give him any shit about it.† I then gave Duane some shit about why heís always busting Moody WQ6Iís balls for forgetting call signs, but he doesnít bust Stanís balls for forgetting my call sign.†† Duane axed me if I was on Christmas vacation yet.† I am, and talked about how the semester wrapped† up.† I was axed if any girls made any offers for grades.† I told them a couple of girls gave me a Starbucks gift card, but that I gave them the C and D they deserved.† The conversation continued on academic matters, generally.† Stan talked about his tenth grade biology class.† He said they dissected everything, including pregnant cats.† Or maybe it was only Stan who got the pregnant cat.† Or got the cat pregnant.† Or something.† I think he got a pussy pregnant.† Duane didnít want to talk about school shit, and kept trying to change the subject.† Stan started busting Duaneís balls for always trying to change the subject.† Duane shot back some accusations of his own, and pretty soon there was this ugly fight going on over who tries to change the subject the most.† It was really cool to share the freq again with Adrian VA7ANB and Mike ďCanadian BaconĒ VE7MJS.
Friday Dec 13
The Low Down and High Smelliní Net† 3636
KN6Z, WB6GGY, K7PRS, WQ6I
I brought the gang up to speed on what Iíve been doing lately.† John K7PRS didnít even know that Iíd found my tortoise.
The Short Attention Span Net† 3740
KN6Z, WG6K, AG7G, WQ6I, KG6TT, N6MIW, and others who never ID
Tonight we talked about music, music, music.† And plenty was played on the air.† Stan WG6K has a huge boner for the Pentatonix.† They are a fabulous a capella group.
Thursday Nov 28
Short Attention Span Net† 3740
KN6Z, WG6K, VR2HF, N6MIW, N6UGY, N6LN, AG7G and some others who donít ID, including the Jaba the Hut jammer.
I listened for a while, and heard the usual sparring and ad hominid.† But then a fresh breeze blew, and they started talking about music.† I had the amp tuned, and was just playing my guitar waiting to see if it would ever get friendly, so I jumped in.† Stan WG6K sent me three links to some new and unusual music.† We traded stories of turkey dinners.† I reported on the cellulitis in my left elbow (but not in the joint), and Stan told me about a bug bite he got one time, that bothered him for six months.† He operated on it himself, naturally, and I guess after six months of operations, he was successful.† Stan told us his wifeís Obamacare story.† She got Obamacare for $1/mo.† Wow, what a country.† Stan likes Huxleyís Brave New World, and pontificated on how we are headed in that direction.† So we talked about the book and the movie a bit.† I remarked in that context that it would be bad if everybody was smart and held advanced degrees and only wanted clean-fingernails jobs.† Who would clean toilets?† So Stan said thatís why we have Mexicans.† YIKES!† Oh, shit.† I couldnít believe that one.† A Mexican could have heard that.† We must be very careful because the Mexicans will be running the show one day, and they will be assigning the toilets to the gringos if we piss them off.
A Tale of Two Clocks Primer
Have you ever wondered about two clocks, one running normally, one running fast, and what time each clock would read after some number of days, say 10,000?† Letís say these clocks have all 24 hours on the face.† The normal clock ticks off 24 hours between sunset and the next sunset.† The fast clock ticks off 24 hours in less than the time between sunsets.† Well, after exactly 10,000 days, the normal clock reads exactly what it read when the timing started.† If it read 12:00 at the start, it would read 12:00 at the finish.† But what about the fast clock?† What will it read?† Just use my little formula, discussed below.† Letís say the fast clock ticks off 24.1 of its hours in the time it takes for the normal clock to tick off 24 hours.† 24.1/24 = 1.00417/1.† What this says is that the fast clockís hour hand goes around 1.00417 times for every one time around for the normal clockís hour hand.† Plugging into my formula, you get: (1.00417/1-1) * 10000 = 41.7.† That is, after 10,000 normal clock days, the fast clock has gone round 41.7 extra times.† Now, if the fast clock had gone round exactly 41 extra times, it would read exactly the same time as when it started, but it didnít go round exactly 41 extra times, it went round 41.7 extra times.† Itís that .7 that we are interested in.† The time that the fast clock will read is .7 of one 24-hour go round.† 0.7 * 24 hours = 16.8 hours.† The time on the fast clock will be 16.8 hours.† You can turn the 0.8 hour into minutes and seconds if you want to.
Erotic Rectum (Erratum)
There is a mistake in my Spininí Wheels formula, cussed and discussed below.† The variable JD spins appears twice, but the two JD spins are not the same.† They need distinct names.† JD spins! will be the number of slow-wheel spins used to express the constant ratio of fast SD spins to slow JD spins.† JD spins will be the total number of turns of the slow wheel for a particular case.†
Monday Nov 25
Spinniní Wheels
Iíve been spinniní my wheels lately about spinniní wheels.† I was wondering if for two wheels spinning at different rates, is there a simple constant by which you could multiply the number of turns the slower wheel has completed, the product of which would equal how many MORE turns the faster wheel has completed than the slower wheel.† Not the TOTAL turns of the faster wheel, but just the number of turns MORE than the turns the slower wheel has completed.† I expected the answer to be NO, until I fooled around with some numbers.† Hereís an example, suppose wheel JD spins nine times for every eleven spins of wheel SD.† So for nine spins of JD, SD spins two more times.† For nine spins of JD, is there a formula that could yield the two spins extra for SD?† Hereís what I came up with: (11/9 Ė 1) * 9 = extra spins = 2.† This formula will work for any number of JD spins.† We could write a more general formula as: (11/9 Ė 1) * JD spins = extra SD spins.† Even more generally: (SD spins/JD spins! - 1) * JD spins = extra SD spins.† Who cares?† You will all care when I write A Tale of Two Clocks, coming soon.
Saturday Nov 16
Science News NOOZE
The best of the November 2 issue
Oldest Pitch-Drop Experiment (The article is quoted here almost verbatim.)
Grass grows quicker.† Paint dries faster.† Yet thereís something irresistible about watching the glacial flow of pitch.
And now a long-forgotten experiment with pitch has come to light, probably the oldest known of its kind.† In a small display case at Aberystwyth University in Wales sits a glass funnel filled with a heap of ultra-viscous pitch, dated April 23, 1914.† Thatís 13 years older than a similar setup at the University of Queensland in Australia, which Guinness World Records lists as the longest continually running laboratory experiment.
The allure of pitch Ė a black tarlike hydrocarbon by-product of distilling petroleum, wood or coal Ė comes from its split personality: It shatters from a quick hit with a hammer, but flows if set aside for long periods.† For more than a century physicists have showcased that contradictory behavior with the pitch-drop and other experiments, in which a seemingly solid mass of pitch displays its liquid nature.† Following is a sampling of multigenerational investigations of pitch:
<![if !supportLists]>1. <![endif]>Sinking bullets† In an 1882 experiment, Scottish physicist Lord Kelvin put corks below and bullets above a block of pitch.† Over time the corks floated to the surface and the bullets sank.† Pitch was the only earthly material Kelvin knew of that could simultaneously behave as a solid and a fluid.† He and other physicists of his era believed that a similar substance call the ether permeated the cosmos.† Ether needed to be rigid enough to propagate rapidly oscillating light waves, yet fluid enough for planets and other objects to travel through it.† Pitch was a great analog.
<![if !supportLists]>2. <![endif]>Kelvinís ramp† In 1887, Lord Kelvin built a glacier-simulating experiment by placing pitch atop a wooden ramp.† Over the years the pitch slithered down; today the ramp is on display at the Hunterian Museum in Glasgow.
<![if !supportLists]>3. <![endif]>Modern day† Physicist John Mainstone, who died in August after overseeing the Queensland pitch experiment for 52 years, never saw a fall.† In fact, nobody had ever witnessed a drop of pitch falling until July of this year, when a camera captured a drip in a 69-year-old experiment in Dublin.† More than a million people have watched the Dublin pitch-drop video online, while groupies keep an eye on a live webcast of Queenslandís experiment.
<![if !supportLists]>4. <![endif]>A new record† Despite its head start, the newly rediscovered 1914 pitch experiment in Wales has not produced a single drop.† The funnel stem is about 80 millimeters long, Aberystwyth lab technician Stephen Fearn says, yet the pitch has descended a mere 6 millimeters in the century since physicist G.T.R ďTaffyĒ Evans set it up.† At that rate, the pitch wonít emerge from the funnel Ė let alone form a drop Ė for another 1300 years.† Itís unclear what type of pitch Evans used and why it flows so slowly.
If you are such a loser, and have so little going on in your failed and useless life, that you would care to see the pitch drip in the Dublin drip experiment, referenced above in ď3.† Modern day,Ē then here is a youtube link: http://www.youtube.com/watch?v=vZ5Vm4vABH4.† I have not seen it as I lead a full life, a life of excitement and adventure, and am therefore too busy for pitch shit.
Tuesday Nov 12
The Low Down and High Smelliní Net† 3636
KN6Z, K7PRS, WQ6I, WB6GGY
We traded stories about bombing and rocket making in our youth, but I donít think Moody WQ6I wants to be included in that.
Monday Nov 11
The Short Attention Span Net† 3740
KN6Z, WG6K, KQ6EE, K6THX, K6FX
Wowee wow wow, this QSO was surreal and contentious and kinda personal for a long time, so I waited until much later and jumped into calmer waters.† It was still kinda surreal, but there was a lot less ad hominid.† Stan was talking a LOT about illusion.† He doesnít care for the Little People because weíre too much into illusion.† Apparently there are evil puppet masters that create illusions for public consumption.† Iím sure thatís no illusion.† So then this surfer dude came on, and talked surfing.† I axed him what the biggest surf was heíd ever surfed.† He got a bit defensive, and said ďsize doesnít matter.Ē† Iím not kiddin.í† He actually said that.† So I guess heís done no twenty foot waves.†
Tuesday Nov 5
The Worst QSO in the WORLD, aka, the Short Attention Span Net† 3740
KN6Z, AG7G, WG6K, KG6TXH, KB1UM, W5HO, AE7J, KY6W, and a host of others who donít ID.
So, I was playing my guitar, and listening to the worst fucking QSO Iíve ever heard.† Duane AG7G and Don KY6W, were beating each other over the head.† Wow, it was just awful.† It was not in keeping with the great Orv K6UEYís vision of the fraternity, the brotherhood, of ham radio.† I donít even want to get into the details of the ill will, the bad vibes, the bad karma, the BAD COMPANY.† So then Stan WG6K dropped in, and boatless Joe AE7J, and the good olí, good will feeling of the heyday of the Little People just enveloped us all like a warm blanket.† We had some kind of radio group-hug.† Anyway, things calmed down, and we had a civil conversation.† People wanted an update from me on my activities, so I gave them the story.† Mostly just unusually busy at school, lately.† Iím also busy working on my photometry project, which I described.† And I was grilled on my Art Bell Celebrity LOOP.† It was more of an inquisition, really.† The nuts, the naysayers, the kooks, all of whom shall remain nameless, are skeptical.† They doubt that the cost and effort that I will put into the loop will be worth the performance I get.† Iíve read the theory.† Iíve studied the models.† Iíve heard Artís loop.† I have a comparison vee up and at the ready, and I will erect the LOOP and the TRUTH shall be known.† I will silence the critics, the non-believers, the heretics, the lunatics.† Locals who canít make it to Pahrump will make the pilgrimage to the edge of my property and kneel and worship at the alter that is the Art Bell Celebrity LOOP.†
Saturday Nov 3
The Low Down and High Smelliní Net† 3636
KN6Z, WQ6I, W6RAT, K7PRS
Well, tonight I was just reading the mail, working on some star field images I took a couple nights ago, when I heard Bruce ďRatĒ W6RAT pop in.† So I had to hit the power and say hi.† I didnít hang in very long, so I donít have much to say here.† Music Mike KB1UM has been on freq lately, and I tried to get some info from Moody WQ6I about Mike.† I thought he was moving to Vermont, like, a year ago.† I thought he had a seasonal gig on a cruise ship lined up, too.† What the hell?† Why is he still around?† Why is he in Oregon?†
Saturday Oct 26
The Low Down and High Smelliní Net† 3636
KN6Z, WQ6I, K6AII, WB6GGY
I was practicing my guitar tonight and decided to push the power button and read the Low Down mail for a while.† I heard long lost Bob K6AII, and so had to jump in and say hi.† I caught Bob up on everything going on lately in Jamul.† The big news here is that I found Miss Myrtle, my tortoise that I lost three months ago.† I thought she had been tortoise-napped, but apparently she just escaped.† One of our next door neighbors found her a couple months ago, and just took her in.† BZ had a work friend over for the afternoon today, and while the friend was exploring the property with BZ, the friend noticed a chicken roosting in our decaying exotic bird house.† BZ knows the neighbors have chickens, so she told them about the one in our bird house.† She told them that an animal might have gotten our truant tortoise, and that an animal might get the chicken.† The neighbors then told BZ that they found a tortoise on their property a couple of months ago, and that we should have a look at it.† It was Miss Myrtle all right.† Wayward tortoise.† Escape artist.† Sheís in excellent health and condition, except for some blue paint that rubbed off her pen in the neighborís yard, and onto her shell while she was trying to ESCAPE from the neighborís pen.† So itís been a very happy day around here.† Our family is back together: Snowball the fat white diabetic cat, Miss Myrtle the tortoise, BZ and me.† There are about six other cats, two chickens, two roosters, and a dog, that are trying to join our family.† And I guess the chicken out in the exotic bird house, and the eggs sheís sitting on.
Thursday Oct 24
The Low Down and High Smelliní Net
KN6Z, WQ6I, WJ6Q, KD7SKK, AF6D
I dropped in to say hi to Moody WQ6I, just as he was signing.† Moody had been talking to Bob AF6D.† I gave Moody the rundown on my day, at his request.† We talked a bit about the progress of the The Art Bell Celebrity LOOP.† Moody is very enthusiastic about the project, and my many erections.† Moodyís granddaughter recently underwent surgery for a brain tumor, but she came through it with flying colors, and is back kicking ass on her high school volley ball team.† She also has been accepted to Portland State, so sheíll be micturating there soon.† Bruce KD7SKK joined us tonight.† He teaches guitar, so I enjoyed talking guitar with him, and music in general.† Moody, as always, has a lot to contribute when talk turns to music.† Just as I was signing, good olí California City John WJ6Q dropped in, and we all had a big warm fuzzy hug.† Wowee wow wow, we really had the old Little People feel going on 3636 tonight.† John K7PRS is packing up and will be moving back to Prescott very soon now, permanently.†
Monday Oct 21
The Low Down and High Smelliní Net
KN6Z, AF6D, K7PRS, WQ6I, WB6GGY
I told the gang a little of what Iíve been up to.† Then we started talking UHF/VHF and Bob AF6Dís repeater.† John K7PRS is preparing to move back to Prescott, PERMANENTLY.† And he says when he does, he is going to give up 75m.† Heís just fed up with the foul language and the bullshit, at least the shit that goes on up the band.† Orv K6UEY walked away from the bullshit, and now heís dead.† Never walk away from the bullshit.† I tried to get a conversation going about Art Bell, but all I really got going was a little talk about Sirius radio and its problems.† I got to see far, far up my momís nose today.† I took her to see her ear, nose, and throat quack, and he stuck his scope up her snout and let me have a look.† She really has a healthy looking nose.† Noses cave in as we age, under the weight of sagging surrounding tissue.† Sheís a bit caved in.† A cadaver could be cannibalized for some rib, and the rib shoved up her nose for support.† My mom wonít be opting for surgery or any dead bones up her nose.
Saturday Oct 19
THIS PAGE IS DEAD!!!
Have you noticed that?† This fucking page is soooo dead.† I havenít written any shit here in weeks and weeks.† Why are you reading this?† I mean, is your life so empty and hopeless that you would keep coming back to read a dead web page?† OMG, that is pathetic.† Why is this page so dead?
Cause of death:† A new layer of bureaucracy that I and most of the other faculty at our college have to generate, the Instructional Program Review and Planning report.† The taxpayer is paying me well to write this thing, but I hate writing it.† So Iíve been very busy with that the last few weeks.† In addition, our school is being investigated for our accreditation renewal, and we all have been very busy the last few weeks preparing for that.† The site visitation by the Accrediting Commission for Community and Junior Colleges (ACCJC) has just concluded.† It went very well.† I donít think we are in any danger of losing our accreditation, but itís hairy.† The ACCJC is pulling the accreditation from City College of San Francisco, the largest community college in California, serving 85,000 students.† Not for poor instruction, but for not spending enough money on bureaucracy.† So, anyway, thatís behind us, and so is the IPRP report.† Iíve also been busy preparing my trombone part for a concert our band just played.
I havenít been on the air either.† That is in part because Iíve been so busy with so much shit this past few weeks, but also because I pulled all my ladder line away from the house, and havenít re-rigged it.† See, our homeowners insurance agent came over to inspect our wood burning stove, and I didnít want him to notice the gigantic masts Iíve erected all over the place.† I didnít want him to see wires coming into the house.† Maybe heíd have some issue about it.† Well, he didnít, but I havenít gotten round to reconnecting the transmission lines.† Iíve started working on that, and will be back on the air very soon.
So whatís going on with the The Art Bell Celebrity LOOP?† Thatís what you want to know, right?† Thatís why youíre reading this dead page, isnít it?† Well, in my last report, I told you I had some mishaps trying to get a big erection.† The mast in front of the house went up without a hitch, but I think I got lucky.† I had a series of disasters after that, and it was because of flaws/weaknesses in my methods.† Well, I got things figured out, and the new 65-foot mast is up.† As Iíve discussed, Iím going to build a sub loop first, just to see how it performs, and how well the masts stand up to high winds.† Iíve already tested a one wavelength-on-80 loop, and reported that it equals the benchmark vee on transmit, but definitely hears better than the vee.† On 40, the loop beats the vee in all categories.† I need to start digging holes, pouring concrete, sinking steel, and getting erections up, to support my next sub loop: 2 Ĺ wavelengths on 80.
And of course, Iíve been glued to my satellite radio, listening to The Man Himself.
Monday Sep 8
The Low Down and High Smelliní Net
KN6Z, WQ6I, WB6GGY, K7PRS, NA6XR (Otis in Long Beach)
Iím writing this up so long after the fact (Sunday 9/15), that Iím not sure of the date of the QSO.† Sep 7, 8, or 9.† We did some catching up.† Moody WQ6I was most impressed with my pic of ďThurman Flat.Ē† He canít recall ever seeing it, and Iím sure heís been up Big Bear way a few times.† Well, Iím sure heíll go searching for it and want a pic of himself rubbing his body against the sign.† Itís a good thing itís not ďBell Flat,Ē or people would be lined up for miles to grope the sign.† Moody will be off to the Monterey Jazz Festival (if he isnít already) soon, then on to WARFA.† WARFA has nothing to do with drinking.† You canít spell WARFA without _A__A.† And of course we talked about Art Bellís new show, and that it was imperative that everybody get hooked up with a Sirius satellite radio prescription.† Weíre going to start a new net that talks about nothing but Art Bell and his new show.† Wouldnít that just be HEAVEN?
The Art Bell Celebrity LOOP Report† (Sunday 9/15)
Ok, so Iíve been having some trouble lately getting erections.† And some that I get up, come crashing down and threaten the safety of those helping me to get erections, namely, BZ.† For the erection in the front yard that supports my benchmark Vee, I employed methods that were apparently unsound.† I got away with it on that one erection, but I have failed elsewhere to get it up.† There is this damn dirty decaying exotic-bird-house in the NE corner of the property, and itís been hampering me, for one thing.† Itís been hard enough to get erections, without that thing in the way, too.† So my next erection, if I ever get it up, is going to have to be much farther from the bird house, which will cut a few feet off the loop, but letís face it, if this mission fully develops, I will have fifteen erections supporting a loop 1600 feet around, and a few feet less wonít make any diff.
The one-wavelength-loop feasibility test was such a success, that I am going forward with the full scale Art Bell Celebrity LOOP. My erections that supported the test loop were flimsy, and only intended to be temporary.† Now for purposes of the full-scale permanent loop, the materials that I am using for my erections are heavier, thicker, and stiffer, so that my erections can be longer and last and last, BUT that means itís harder for me to get it up in the first place.† Methods that worked on the flimsy test loop are failing me for the longer stiffer erections I need for the permanent installation.† I have a new plan for the next attempt, and have dug the hole.† Only a good deep hole will accommodate my towering erections.† I will be pouring concrete today, and sink the new heavier support pipe, up against which I will attach my next huge erection (if only I could get it up).† But as I said, I have a plan.
Tuesday Sep 3
The Low Down and High Smelliní Net
KN6Z, K7PRS, WQ6I, AF6D, WB6GGY, N3CKF, NA6R (barely)
I checked in late in the QSO just to say hi.† Bob AF6D reported that daughter Rachel is putting on weight and starting sixth grade.† Bob is trying to take off forty pounds, because the weight hurts his back, but exercising to help drop the pounds hurts his back, too.† Fortunately, heís got dope up to his eyeballs.† Bob, follow LDOís lead.† Donít worry about a thing.† Just live for the next dose.†
BZ and I spent a couple of nights in Anaheim recently, while we attended the Disney D23 Expo, ďThe Ultimate Disney Fan Event.Ē† That was Aug 9-11.† We only attended on Aug 10.† I bought a book called Tinker Bell, An Evolution, by Misty Johnson.† She gave a talk and signed my book, and BZ took a photo of us.† While we were up there, we did plenty of Mouse Park, of course.
As if that wasnít enough Mouse, we spent Labor Day weekend up there doing more Mouse.† But during the heat of the day, we actually did some other things, too.† Sunday we drove the loop through Big Bear.† BZ had never been up there before, and she enjoyed seeing it.
Remember my ďChicken in the HoodĒ video?† For some reason I forgot to disable the comments on that video.† Anyway, somebody left an unpleasant comment Iíll share with you:
I grew up in this neighborhood. You're a goofy racist emphasizing all
that "in da hood" shit and playing that dumb music. I
wish I was there when you made this goofy shit. Would have socked
your ass.
The commenter may well have grown up in the neighborhood, who knows, but he isnít very much like the people I met.† The customers were very nice to each other, nice to the Mexicans serving the chicken from behind the bullet-proof glass, and nice to me.† The commenter, on the other hand, is hostile and threatening.
Monday August 26
The Low Down and High Smelliní Net
KN6Z, K7PRS, WQ6I, WJ6Q
Well, I havenít had enough fiber lately, so while I was trying to work through that problem, BZ was just reading the mail in the shack.† Well, she burst into the john and told me to get off the shitter and get on the radio and straighten out some cold-hearted orbs, because she had heard some heart-breaking talk about turtle soup, on the radio.† So I did.† I normally donít like to have to interrupt the Miracle of Birth, but this turtle soup talk was just going too far, so I had to get on the High Smelliní Net and kick some asses.† When theyíd had enough, we did some civilized cussing and discussing of the Big Three Tortoise-Disappearance theories: Escape, Predator, Theft.† We threw out the alien abduction theory in a previous QSO.† So we rehashed all that.† I also gave a report on the The Art Bell Celebrity LOOP, which is all anybody wants to talk about anymore, anyway.† After much testing, the verdict is this: on 80, the loop and the vee are comparable on transmit, but the loop has bigger ears.† On 40, the loop is two wavelengths, and kicks the veeís butt on transmit and receive.† So based on these auspicious results, I have decided to go forward with the full-size, Art Bell Celebrity LOOP, and the first step is improving the existing supports.† Installing something that will last.† Iím going to upgrade to beefier aluminum tubing for the 65-foot masts.† I used the vee for the net tonight, because one of the loop supports is down for upgrades.† What goes up, must first come down.† When the existing supports are up to spec, I will install the additional supports necessary to grow the loop to its next stage of evolution: two to three wavelengths on 80.† And stay tuned for the D23 report!
Friday August 16
Tortise Report
Wowee wow wow, I canít believe itís been almost a month since Iíve written any shit in this shitty blog.† I havenít been in the mood.† Iíve been grieving the loss of my little tortoise, Miss Myrtle, for one thing.† Sheís been a member of the family for nearly 45 years, and now sheís gone.† I loved her as much as anybody loves their dog or bunny or† pony or whatever.† Sheís been living in an enclosure in my front yard.† Saturday night, July 20, BZ and I left the house to go out to dinner, and we saw her in her enclosure.† We returned home after dark.† The next morning, when I went out to feed her some romaine and napa cabbage, she was nowhere to be found.† There is obviously the Escape theory, but I donít see how she could have escaped, unless she sprouted wings.† There is no evidence that she dug out.† There is also the Predator theory.† There was no blood or carnage in her pen, however, but I suppose a Great Horned Owl could have carried her off.† We rarely see any large birds of prey hanging around, and I think this theory doubtful.† Miss Myrtle laid us nine eggs in the weeks before we lost her, and some of the eggs have been sitting undisturbed in her pen for nearly a month.† An easy meal.† Easier than a tortoise, but no critters want them.† Nope, I donít think critters are too interested in the tortoise pen.† I think the Theft theory is the most likely.† There has been occasional evidence of mischief on the property in the time weíve been here, so we know redneck scum is afoot.† The night we left for dinner was a rare night that no cars were in the driveway, because BZís vehicle was in the shop.† I think opportunists noted the empty driveway, and struck.† Fuck.† I canít even keep a little pet on my own property.† We live on five acres, so you have to penetrate deep inside the property to steal a tortoise.
School is just getting started, so Iíve been busy with that, as well as my astronomy project.† The astronomy project isnít about taking pix, itís about photometry (low res spectroscopy, you might say), but the kick-ass SBIG 8300 CCD camera I bought for the photometry project takes great pix, so Iíve been taking some.
Wednesday July 17
The Art Bell Celebrity LOOP Report
Ok, so I sunk another ten foot piece of steel pipe in concrete, near the driveway, about a hundred feet from my embryonic loop.† To that pipe I U-bolted a 57 foot mast, from which hangs a resonant, 80 meter inverted vee fed by 450 ladder line, to serve as a benchmark antenna, for comparison to the Art Bell Celebrity LOOP.† Currently, the Loop is a† horizontal triangle, one wavelength on 80.† Iíve been testing it against the vee, on 80 and 40.†
A secondary reason for erecting the vee was to continue my investigation of the problem that I had with my previous vee (before it became the Loop), trying to use it as a multiband dipole.† Reviewing the vee problem: I couldnít find a match for the vee, on 40, with the amp in line, even at less than 100 watts.† With the amp bypassed, ok, but not with the amp in line, even at low power.† Some suggested that a 4:1 balun, rather than the 1:1 that I was using, would clear up the problem.† Another school of thought suggests that a 1:1 is the way to go, absent any details about the antenna complex impedance.† One thing is certain, I couldnít tune my antenna system as it stood, so I was more than game to try a 4:1 balun.† Well, surprise, surprise, the new vee works fine on either 80 or 40, regardless of whether I use the 1:1 or 4:1 balun.† Iím not sure if thatís good or bad.† I canít recreate the problem I had with the original vee, so I canít investigate it further, unless I devolve the Loop into the vee that it once was.† It should be noted that the two vees are not identical; most importantly, the ladder line lengths are different.† 145 feet for the current vee, and 95 feet for the previous vee (and present Loop).† In neither case are the ladder line lengths integral multiples of a half wavelength on 80 or 40.† You get a new batch of lab rats so that you can continue your cancer research, but the new batch donít get sick, no matter how many packs a day you make them smoke.† In conclusion, there is no conclusion, because I canít recreate the problem.† The matching problem with the vee-that-dreamed-of-being-a-loop-and-then-became-one remains unsolved.
Coming up: Loop vs vee, and the next step in the evolution of the Art Bell Celebrity LOOP!
Sunday July 14
The Cary KD7KAU NET
Nothing heard on 3636, nor 3808.
Thursday July 11
The Low Down and High Smelliní Net† 3636
KN6Z, K7PRS, WQ6I, WJ6Q, W5HO, WB6GGY
Tonight I mostly listened, and got some receive signal strengths for my benchmark vee (half wavelength on 80) and my loop (one wavelength on 80).† John K7PRS and Larry W5HO were five dB louder on the loop.† For the rest of the stations on the net, there was no difference.† During the day on 40, the loop (two wavelengths on 40) beat the vee (one wavelength on 40) for most signals I received.
Sunday July 7
The Cary KD7KAU Net 3636
KN6Z, KD7KAU, WQ6I, K7PRS, WB6GGY, AG7G
Tonight we all mostly just caught up with each other.† I havenít been on 80 meters, lately.† Iíve been more interested in 40, because my horizontal loop is two wavelengths on 40, and itís the long-wire properties that I am interested in testing.† Iím erecting a reference vee about 57 feet high, to which I will compare the Loop as it grows.† Duane AG7G reported on local fires and weather in his area, his favorite subjects (besides gall bladder problems.)† Duane gave us a report on Ben KD7BCW.† Apparently Ben is procuring sections of Rohn tower.† Maybe we will hear some signals from Salem soon.† Sadly, for medical insurance related reasons, Cary KD7KAUís lady, Suzy, is going to have to move back whence she came.† Moody WQ6I gave a report on tonightís WARFA jamming. †Moody had to get to bed, because I guess he is running a marathon in the morning, with his daughter.† Something like that.† Heís afraid he isnít in shape for it.† Just do it, Moody, but itís going to be hot and humid Monday, so wear your little Speedo running costume, soís youíll stay cool.† BZ and I were parked on a local beach, recently, waiting for the Sea World fireworks to start.† They shoot them off every night in the summer.† It was about 10 p.m., and we were leaning against my car.† We had just been listening to radio reports on the shit going down in Cairo, and that lots of people were ďeager to die.Ē† Well, an Arab man and boy suddenly appeared out of the darkness, headed right for my vehicle.† The little boy, carrying a suspicious bag, was trying to get in my car.† The man kept calling to him, ďAhmed, Ahmed! (sounds like ĎAkmedí).Ē† The boy finally left the car alone, and continued down the beach, which the man did not want.† So he kept calling him to come back.† Ahmed turned and came back, and once again tried to access my vehicle, carrying his suspicious bag.† Finally the man was able to direct him away from my car, and back down the beach whence they came.† It was really weird and nerve wracking.† BZ remarked, ďI wish it had been a little Mexican boy.Ē
Sunday June 23
The Cary KD7KAU Net† 3636
KN6Z, KD7KAU, WQ6I, K7PRS, WB6GGY, AG7G
Iím writing this a day late, so much of what happened Sunday night has run out of my ears.† I did not get to meet Caryís lady, Susie, on the much-hyped Susie night, recently.† I canít remember what my bullshit excuse was.† Anyway, Susie happened to be in Caryís shack, and in fact was sitting on hisÖ, hisÖ LAP!, so he put her on the air.† So I got to meet her.† Nice lady, but didnít say much.† Iím sure sheís fascinated with ham shit, though.† I guess she didnít say much because she was just in AWE.† I bet Cary will have her at WARFA in no time.† Perhaps I should say, Bring her to WARFA in no time.† Ham shit is just that fascinating.† Speaking of fascinating, I shared a fascinating tidbit about smallpox.† The virus uses an arsenal of weapons against the human immune system, including the ability to jam communication between human immune cells, making it very difficult for the immune system to launch a large-scale attack against the virus.† So, smallpox is a jammer.† Moody WQ6I is off to the Gulf.† Heís got radio gear stuffed into his vehicle, but I doubt we are going to hear from him on HF.† I did NOT get shot out of a slingshot at the fair, as it turns out.† Traffic and parking foiled my hook-up with my buddy and his girlfriend.† If I want to ride the damn thing (the slingshot, not the girlfriend), I can just drive my ass up to Del Mar and put my ass in a sling, solo.† Duane AG7G tried to check in tonight, but conditions just did not permit it.
Friday June 21 Ė Happy Solstice!
The Low Down and High Smelliní Net† 3636
KN6Z, K7PRS, WB6GGY, WQ6I.† I reported on my doings of late.† One corner of my horizontal triangle has been on the ground, because I wanted to raise it from 40 to 60 feet.† Well, I got the 60 foot mast up, but the antenna hoisting cord was to skinny, and got fouled between the pulley wheel and the housing.† So I took the mast down and got some thicker cord.† Itís local cord, though.† Itís not official HRO ham radio nylon cord.† Jeezus, I hope it works.† Now all corners of the horizontal triangle, one wavelength on 80, are at least 60 feet high.† Moody WQ6I said I was the loudest signal on the band tonight, so Iíll use it a bit more and do some planning, and then enlarge it to two wavelengths.† I may raise it a bit higher, too.† I wanted to test it yesterday, but my amp blew a fuse, and I didnít have a 15 amp fuse anywhere.† So I drove a half hour to campus at 10:30 p.m., and raided the physics lab.† I tore apart every power supply, multi-meter, Oh!-scope, and laser I could get my hands on, but I could not find a suitable fuse.† Anyway, got some at Rat Shack today, and was on the air tonight.† Going to the Mouse for the first time in ten months, with BZ Saturday.† Going to bend way over and renew our anal passes.† Sunday I am going to be shot out of a giant slingshot at the San Diego County Fair.† Check it out:† http://www.youtube.com/watch?v=CPUNuMppEf8.† BZ is shit fitting, because she thinks Iím going to die.† Iím going with my buddy Daveís girlfriend, because Dave and BZ are too chicken.† Moody WQ6I is headed for the Gulf this Tuesday, for a week.† I didnít want to talk about myself entirely.
San Diego Ė June 16, Home
Seems like I lost a week somewhere.† Oh, yeah, so we took this trip to New England, and then we came home.† That was Sunday June 9.† The very next day, Monday, I started teaching my summer school class.† Itís the usual intro to astronomy lecture that Iíve taught a thousand times.† 9 Ė 12:50, MW, for six weeks.† I havenít taught summer school for a few years, because there hasnít been money for it, but things have improved a little.† Iím also getting $20,000 worth of laptop computers for my astronomy lab.† Thatís good for the students, but means a lot of front end work for me.† I have to design the computer projects.† One obvious thing to do is teach them how to download the astro photos they take during lab class, to the computers.† From there they can email the pix to themselves, or put the pix on a travel drive, or whatever.† As it stands, I have to get the pix off the cameras, and email them to the students who want them.
So this summerís astro class is turning out to be a really good bunch.† They are quiet and attentive and do well on the quizzes.† Every term, I offer an optional field trip to our local foothills for some dark sky viewing using my big-ass telescope.† I normally invite all the astro classes, and even the physics classes, because turnout from any one class is never very good.† But a couple people from each class, plus their friends and family, makes for a pretty good group.† This time around, however, I had only the one astro class to draw from.† Two students showed; one guy brought two girls, and the other guy brought his girlfriend and about five other family members.† They were all very interested and appreciative, and it was a really fun night.† My buddy Dave came along, too.† I guess there were about a dozen of us.† Conditions were superb.† Beachwear weather, winds nonexistent, and air steadier than I can remember in years.† The images were so good, because of the non-turbulent air, that it was like having a much larger telescope.† We got unbelievable views of Mercury, the Moon, Alberio (a blue and gold binary star), the Ring Nebula, and the globular cluster in Hercules.† Venus was typically uninteresting.† The Trifid nebula could have been good, but it was too close to the bright Moon to see very well.†† The weather, the people and the observing conditions were all so good, it really made it a magical night, no Mouse required.† Saturday I got up and unloaded the telescope, and that was it.† I was spent.† Went back to bed for the rest of the day.† I got up for dinner with muscle aches and a slight headache.† We ate at an Ethiopian place we like very much, then came home.† BZ gave me a head-to-toe rub down, and then I went back to sleep.† Feeling better today.
Since returning from New England (we hit Vermont, New Hampshire, Maine, Mass, Rhode Island and Connecticut), Iíve been on 3636 a couple of times, canít remember when.† 3808 is dead.† I checked into WARFA on 40, Tuesday night, I guess.† The jammers are having a tougher go of it on 40.† I also worked an EA on 40 this week.† I worked Moody WQ6I three times this week on 40.† Once he called me, and once I called him.† One of the times was at 3:30 a.m.† I am on Eastern time, and have been going to bed early, but I woke up and puttered around a bit and turned on the radio, and there was Moody.† Doesnít he ever sleep?
My antenna is down again for upgrades.† I want to raise one of the corners of my horizontal triangle, from 40 to 60 feet.† That will put the whole thing at 60 + feet, average.† When I am satisfied with this one-wavelength (on 80) triangle, I will expand it to two wavelengths.† And if that works well, Iíll grow it again.† I mainly want to be confident of the sturdiness of the supports at 60 + feet, before charging off into Art Bell Loop Land.
Plymouth/Providence/Baaston Ė June 8, Day 8
This morning we found a good little place for breakfast in Plymouth, that serves breakfast til 1 p.m., which is about as early as we can manage.† After breakfast we drove straight to Plymouth Rock.† We took a picture of it, of course, and listened to a bit of a continuous live talk by a very good presenter.† A very enthusiastic elderly gal.† Then we looked around in the oldest house in Plymouth, built in 1640.† Very interesting, with an interesting history.† We then walked to a standalone gift shop near the Rock, and bought stuff for our families.† After that we had a really good time in a fascinating Pilgrim-museum.† We got there at 4, which was a half hour before closing, so the nice lady let us in free.† Iíve pulled the exact same scam at the Nixon Library and the Jimmy Carter Library.† The museum had terrific articles, art depicting Pilgrim history, and seventeenth century artifacts.† Wowee wow wow, swords were much shorter than those we see in the movies.† Without that English-speaking Indian, Sasquatch, and his buddy Cumquat, I donít think any of the Pilgrims would have survived.† Half were dead by the first Thanksgiving, as it was.† One fascinating exhibit compared the way Pilgrim fashion has been depicted at various times in history.† The clichť Pilgrim outfit is unlikely, if not ridiculous.† The plan for dinner was to head for Baaston, where we are spending the last night, and seek out some famous Baaston pizza.† Pizza is a really big deal here.† Well, we started driving and BZ fell asleep, so I headed for Rhode Island, instead.† When she woke up, we decided to head for a famous joint in Providence, called Nickís on Broadway.† On Broadway.† It was fun driving through Providence, and Nickís turned out to be at least as good as the best food weíve had on the trip.† Wowee wow wow, an unexpected last-minute treat.† Across the street from Nickís was some sort of establishment, I didnít notice what it was, with a small A-frame sign in the street, that read, ďYoga in the rear.Ē† Whoa!† NO THANKYOU!!!† If I wanted that, Iíd have stayed in Provincetown.† Well, once youíre in Providence, youíre practically in Connecticut.† So we took a very big wind up, and cut off the northeast corner of Connecticut as we launched ourselves back to Baaston.† A cheap and lame way to get one more state on the resume.† Killingsley was the one Connecticut town we drove through.† Iíve just about got my face-to-face WAS.† It is after midnight local time as I type this, and weíve got to be up by 4:30 a.m. in order to get our car returned and make our 7 a.m. flight.† I doubt Iíll get a wink of sleep, because I havenít been getting to bed before 3 a.m., lately.† This is New England, signing off.
High Anus/Provincetown/Plymouth Ė June 7, Day 7
Whoa DADDY.† Is it ever an advantage to have a high anus if you are visiting Provincetown, at the tip of Cape Cod, where the Pilgrims landed before moving to Plymouth.† Why?† Because Provincetown is soooooooo GAY.† Theyíll at least have to stand on their tip toes to get at you.† I took BZ to an urgent care clinic in Provincetown to get her cough treated, and, OMG, was that clinic GAY.† Yikes.† If I needed to get fingered by an MD (as I often do), at this clinic in Provincetown, I would demand that a nurse (FEMALE!) be present; and my head would be spinning backwards like Linda Blairís, making sure that what was in my butt was really a finger.† Actually, BZ had a nurse practitioner treat her, and he was a fresh fruit salad.† But itís not just the clinic.† I just canít believe how gay the town is.† Which means that their ancestors on the Mayflower must have been too gay to leave descendants.† I just donít get it.† It all started yesterday, in High Anus.† BZ has had this cough for three weeks and I am tired of listening to it all night.† She finished a course of antibiotics a week ago, subscribed by a doctor before the trip.† Sheís had this death rattle the whole trip, and for two weeks before that.† Night before last, she was shaking the rafters with this fucking cough, and I absolutely could not get any sleep.† While we were in the boondocks of New Hampshire and Maine, I had pushed her to let me take her to a hillbilly quack or witch doctor, but she refused.† So, last night I told her I was getting my own room.† Another $180.00 for an adjoining room.† Well, she was seriously pissed.† I guess she just expects me to get through the trip without any sleep.† Next morning was frosty, in more ways than one.† I told her the night before that we either go to a clinic and get some dope for her cough, or we get separate rooms for the rest of the trip.† So we enjoyed a nice silent drive along the Cape: dismal, grey, and raining.† The scenery got MUCH more interesting when we got into Provincetown, and BZ really perked up.† We both really enjoyed Provincetown, and while cruising through the quaint, clapboard town, she axed, ďSo is there a doctor in this town?Ē† An attack of sanity.† Incredible.† I often say to myself, Mood is reality.† Whatever is troubling you, just hang in there until something happens to improve your mood (e.g., you get really drunk, Art Bell says something nice to you, etc.), and invariably that will alter your perception of the original problem, usually for the better.† In less than five minutes we stumbled onto the gayest urgent care clinic in New England.† You think Frisco is gay?† Hollywood is gay?† Well, you ainít been to Provincetown, buster.† Oh, man, I can just hear the captain of the Mayflower shouting, ďHead for the rainbow!Ē† BZís lungs sounded good, but sheís still got a lot of crap in her tubes.† So the nurse practitioner gave her a subscription for some hydrocodone (no, not codeine) cough syrup, and told her to drink two liters of water a day (which soon got her into another jam when we got lost on a country road looking for a restaurant) to help get that crap in her lungs moving.† And he told her to take a long, hot, steamy shower.† Sheís sleeping peacefully, as I type this.† Wind-blown rain is slashing at the windows.† The cough syrup made a great mixer for our Vodka.† We bought a can of mixed nuts to go with all the fruits, and our drinks.† So it was late afternoon when we headed for Plymouth.† We had a really hard time finding the Rye Tavern, a highly rated restaurant in Plymouth.† It was built 200 years ago, but has burned down twice.† Our nav aids had trouble locating it, but we finally got there.† It was raining and getting dark.† Good food.† Very atmospheric.† I am typing this in our room at the Hilton in Plymouth.† Tomorrow (Saturday), we are going to see Plymouth Rock (of course), and see some museums and stuff, then drive to the Hilton Boston Logan, where we will spend our last night before the 7 a.m. insanity flight home.† We will arrive in San Diego at 10:30 a.m., local time.
Hyannis Ė June 6, Day 6
More balling today.† Major league balling.† But first, we had a very good breakfast in Baah Haabah, then took a drive up to the tip top of Mount Desert.† It is very desert-like at the top, at least in comparison to the lush surroundings, hence the name.† You get a breathtaking 360 degree view of all of Acadia National Park and the surrounding bays and islands.† With that done, we let the balling begin.† Once we got away from that down east area, we hit the interstate and really chewed up the terrain.† I thought we might make it straight through to Cape Cod, but with two hours still to go, BZ was squirming and groaning and I knew sheíd never make it, so we stopped.† While we were at it, we got some Cheetos and juice and ice (And thatís not all!), and hit the road again.† We came limping into High Anus around 8:30 p.m. (after about six hours of driving), checked into our room, and then had dinner at a highly rated place called The Black Cat, and it did not disappoint.† BZ got the fish and chips (which of course you can get in San Diego or anywhere else), because she hates everything else, and I got the fried everything combo: haddock, scallops, shrimp, clams, etc.† Out of this world.† For desert we ordered sundaes made from the local ice cream.† BZ did order an interesting beer called Grey Lady.† It was spicy, as of clove or ginger or something aromatic.† So thatís about it for this day.† Balling, mostly.† Friday we have to make time critical targeting-decisions.† Do we drive the remaining half of the cape?† Take the ferry to Martha Stewartís Vineyard?† There is plenty to see and do here, but time is desperately short now.
Baah Haabah Ė June 5, Day 5
Iím sitting here typing alone in our hotel room, because BZ had seventy-five cents left over from the laundry room, and decided sheís going out on the town.† Weíre not having sex on this trip, anyway, not only because of her terminal lung ailment and associated puss and blood, but because I have refused to demand that the lobstah joints we patronize humanely euthanize the lobstah before boiling.† So, anyhow, today I got my ass out of bed a little earlier than usual, because BZ had a boner for this place called The Two Cats, and we had to be there before 1 p.m. to get breakfast.† It was indeed pretty damn good.† After that we took a very long drive around the Island.† Mount Desert, that is.† Most of Mount Desert Island is Acadia National Park.† A chunk of it is the town of Baah Haabah, and a really small bit is Baah Haabah, the haabah.† There is a sizable sand bar that connects Mount Desert with a smaller island, hence the name Baah Haabah.† Wowee wow wow, at low tide you could drive the Space Shuttle crawler across the bar, but at high tide, IT IS GONE.† We were pretty tired when we got back from the drive, so we had a stiff drink and pretended to nap.† We really just played around on the internet.† BZ had researched a highly rated restaurant, for dinner, but our nav aids failed us Ė the one in the car and the one on BZís phone.† We were getting pretty far out in the boon docks, and should have long passed the restaurant according to our nav aids, so we gave up and turned around.† We went instead to our Plan B place, and it turned out to be the best meal Iíve had on the trip.† A rib-eye with bťarnaise sauce, two shrimp, half a micro lobstah tail, brie cheese-with-rosemary potatoes, and mini asparagus spears.† Simply Fab.† Better than the surf and turf I had at the almighty Atlantic Fish Restaurant, in Boston.† Godís favorite restaurant.† Afterward we took an evening drive, then stopped for ice cream before going back to the hotel.† Thursday we ball and ball and ball for Cape Cod.† Marthaís Vineyard is a primary target, but we will see how it goes.† Time is running out, and with Thursday shot driving, we will have only Friday and Saturday left for fun and getting into position in Baaston for the flight home early Sunday morning.
Baah Haabah Ė June 4, Day 4
Wowee wow wow, did we ever sleep in today.† By the time we finished breakfast this afternoon in North Conway, N.H., it was 1:30 p.m.† So then we got in the car and programed the Baah Haabah Regency address into the nav, and took off.† BZ saw a bookstore she wanted to check out, so I dropped her off and headed back to the Hampton Inn.† I was beginning to feel the miracle of birth coming on, and I wanted to take care of that before hitting the road.† So I drove back toward the Hampton and pulled into the Holiday Inn.† I walked in and thought, Wow, theyíve really moved things around in here.† I swore the check in desk had been on the right a couple of hours before.† Anyway, I found the pooper, confused as I was, and was pretty happy with how it all came out.† I then headed back toward the Birch Tree Bookstore, where BZ was.† Well, I couldnít find it.† I drove back and forth, up and down the road, and could not find that fucking bookstore.† I had just taken an illegal shit in a Holiday Inn, because I didnít even know where the hell I had spent the previous night, and now I had lost BZ.† Well, I simply called her cell, and that was that.† But wait, it gets better (or worse).† Tonight after dinner and a shower, I was doing some unpacking in our room at the Baah Haabah Regency, and discovered that I had left FOUR of my shirts hanging in our room at the Hampton Inn, or the Holiday Inn, or wherever.† It was somewhere in New Hampshire, I know that for sure.† So BZ made a phone call, but we will have to talk to housekeeping on Wednesday.† They handle the lost and found.† So anyway, after collecting BZ at the bookstore, we BALLED.† I mean it was non-stop BALLING and GRINDING and HUMPING all the way to Baah Haabah.†† The whole New Hampshire/Maine road odyssey was spectacular, I must say.† Anyway, itís been balling and grinding and humping ever since we landed in Baaston, and weíre going to take a break.† We are going to spend tonight and Wednesday night in Baah Haabah.† Acadia National Park is right here, and the sight-seeing is reputed to be glorious.† For dinner we ate at a jerk-off-all-night famous lobster joint.† There are lobtstah joints all over this town.† Go figure.† So I had their world famous lobstah roll.† Twenty bucks for some cold lobstah goop in a roll the size of a small hot dog bun.† BZ had a tuna melt, because she hates everything else.† Her tuna was really good, though.† So Iíve had lobstah in Baaston and Baah Haabah.† It hasnít been life changing, so I donít think I need to keep doing it, and itís definitely not worth coming 3000 miles for.† I go for lobstah with drawn butter and a piece of dead cow.† Other weird preparations Iíll skip in future.† We have a beautiful room here at the Regency, but one problem: there is a mirror on the bathroom door which faces the crapper.† I really cannot stand watching myself pinch a loaf.† Itís just too real.† Too gross.† So I turn off the light.† But then I canít find my butthole come clean-up time.† Besides that, and my shirts in N.H., and BZís terminal respiratory ailment, I expect a great day Wednesday.† This town is just crammed with tourist shops, lobstah joints, and ice cream shops.† Ice cream shops are as common as seven-elevens in New England.† In fact, Iíll tell you a little secret.† This place is trying to be the Key West of the North East.† Itís REALLY similar.† An endless stream of cheesy tourist junk shops, alternating with dive bars.† Ok, maybe itís not as cheesy as Key West.† It is pretty quaint.
Salem Ė June 3, Day 3
Ok, so we checked out of our room and putt-putted into Salem and made the Scene at the Salem Witch Museum.† For nine bucks a head, we got to see a nice little presentation on the Salem witch trials.† Very informative, and very well done, I thought, but BZ was not as impressed.† It wasnít Disney animatronics, but I thought it was effective.† BZ wanted more of the dry details of the legal procedures, and where the ďwitchesĒ were buried.† Judge Corwinís house still exists, but is now a museum.† We bought some trinkets from the gift shop, and then plunged deep into New Hampshire, even shaving off a sliver of Vermont.† BZ is on another quest for a dead body.† We found a fat blue ribbon and impressive bow around a tree near where the dead body crashed her car.† It is known that she withdrew most of her meager savings from her bank account, stocked her vehicle with booze, informed her professors that she would not be in school for the week, and took off for parts unknown.† She crashed in West New Hampshire, and wandered off, never to be heard from again.† Thank God BZ tired of that game, and we could get going east again.† We are currently staying at the Holiday Inn in North Conway, N.H.† Tomorrow we are going to ball all the way to Baaaahhh Haabah, Maine.† Then weíll do nearby Acadia National Park.† I was working out on the elliptical tonight, in the fitness room here at the Holiday Inn.† A girl comes in and gets on the treadmill.† She finishes, does some stretches, and continues her stretching using a big red rubber ball.† Itís big.† Itís bigger than Nickie Minajís ass.† I mean itís huge.† So, anyway, her skin rubbing against the rubber makes these OUTRAGEOUS farting noises.† I mean, Jesus.† I wanted to start making Butthead noises, as in, ďHeh, heh.Ē† I almost couldnít help myself.† My eyes were filling with tears, and I was trying to exercise.† Thank God she left.† Back in our room, I went into the bathroom and grabbed a couple of little complimentary bottles, and got into the shower.† One was pretty blue and the other gooey white.† Obviously shampoo and conditioner.† So I shampooed my hair with mouthwash, and conditioned it with moisturizer.† When people talked to my hair before, they kept their distance, but they sure donít anymore.† Itís Baaaah Haabah tomorrow!!!
STOP THE PRESSES!!!
There was some shit that happened on Saturday Day 1 that I forgot to tell you about.† Just as we were about to get OH-wahf the tour bus at Boston Common, we heard the driver mention that he was going to drop off a couple of women near Cheers.† Cheers?† WTF?† THE Cheers?† Yeah, thatís what it was.† The actual bar upon which the lame show was based.† Well, that was some weird shit we HAD to get on the resume, so we followed the women to fucking Cheers.† You go down below street level, just like on the show.† You can enjoy the real bar if you want to, or go upstairs and patronize a mock-up of the actual studio set.† There is a sort of delocalized gift shop/shrine that fills the place, coexisting with everything else.† I never cared about the show, but now that Iíve seen the real bar and the studio mock-up, I am sort of interested in seeing another episode for comparison.
BOSTON Ė June 2, Day 2
Well, itís like, noon, or something, and weíre not out of the room yet.† We were supposed to get up early and kick some ass today.† We actually have to check out, so weíve got bags to pack and tote to the car.† After we finish seeing the sights outlined previously, weíre going to have dinner at the Atlantic Fish Company.† Itís a jerk-off-all-night famous place, so we have to go there.† Get it on the resume.† After dinner I guess weíre going to head for Salem, which is not far.† After Salem, BZ wants to hunt for a missing person in Haverville, NH, which is pretty far out of our way west.† I want to stick to the coast.† In theory, weíre going all the way up to Acadia, Maine.
Day 2 update:† OMG, did we ever get going late.† While we were having breakfast in the hotel coffee shop, Hulk-freakiní-Hogan comes walking in with two platinum bleach-blonds, wife and daughter I think, and sat down to eat.† He looks like an old man who used to be pumped up.† I had my laptop open at our table, and I was dying to show him my pix of Art Bell and myself, together.† I wanted the waitress to send a drink over to his table, compliments of some friends of ART FUCKING BELL.† Yeah, baby.† Next, we went into town and hit the Freedom Trail.† We did a death march around Baaaaston.† We enjoyed Paul Revereís house very much, and the graveyard in which he and other luminaries were buried, including Franklinís parents.† We were completely whipped by the end of it all, but then inexplicably elected to HIKE all the way to the Atlantic Fish Restaurant, passing memorials and tributes to the victims of the Boston Marathon bombings, along the way.† The Atlantic Fish Restaurant was damaged by one of the bombs.† The bill for the food was $85.00, but the VISA slip I was supposed to sign was for only $21.00.† I sooooo desperately wanted to sign off on that $21.00 ticket.† If it was merely an issue of dishonesty, I would have signed it, of course.† I donít give a shit about that.† But I do care about hurting people, and I didnít want the waitress to get in trouble, so I brought the mistake to her attention, and she thanked me for my honesty by charging me the full $85.00.† Crap.† No free drink.† No blow job.† Nothin.í† We then worked very hard navigating by caaaah to Mikeís Pastries, a place youíd know if you knew anything about Boston.† There is no place to park in Boston, of course, so I dumped BZ and just circled around in the chaos for a while.† She finally hopped back in the car with a cupcake and a cannoli, and we headed for Salem, where I am now.† Tomorrow, Day 3, we go into town and see some scary witch shit.
BOSTON Ė June 1, Day 1
We had a very smooth day of travel yesterday, and got our asses into the Hilton Boston Logan by about 9 p.m. local.† Itís a beautiful hotel, but it costs 34/day to park here.† I worked late Thursday night, blowing off the radio, trying to get my grades done and submitted online, but I ran out of consciousness.† So I packed up the laptop and took it with me.† Itís going on noon here, and I just finished the grades and submitted them.† I wish I could tell Orv that Iím working on my vacation.† I wish I could tell Orv that Iím teaching this summer.† Orv!!!† Are you out there?† Iím working!† But I regret that I canít get at your tax money any more.† So BZ just finished spraying San Diego tan on her legs, and we are about ready to go walk the Freedom Trail.† While I was sitting in the room grading, she went downstairs and brought me up an expensive espresso drink and a bagel.† But Iím done with that and still need to shower off the travel grime from yesterday, so Iíll sign off for now.
Day 1 update:† We didnít get our asses going til about 1 p.m. local.† We drove over to Boston Common and walked around the park a bit, saw some liberal kooks, and Turkish musicians with a political message about Istanbul. We then hopped on an on-and-off bus, with a small stash of vodka in hand, of course.† So I spiked our lemonade with it, and we enjoyed the tour.† We drove passed the USS Constitution, and Paul Revereís house (which we couldnít actually see), the Tea Party site (which had a replica Tea Party ship floating near-by),† and the one-if-by-land, two-if-by-sea steeple.† Cool.† A lot of this stuff we are going back to on Sunday Day 2.† For dinner I had a delicious sea food stew.† Nantucket Sea Food Stew.† BZ had the coconut shrimp, same olí shit you can get in San Diego.† So tomorrow is for cemeteries with dead patriots, Paul Revereís house, the USS Constitution free tour, and dinner at a very highly rated seafood joint that was blown up in the recent bombing.† After dinner tomorrow weíre going to head for Salem.
ATTENTION: NEW SIGNAL REPORT POLICY
Iíve been making you all giddy over the years with ridiculously inflated signal reports, and I knew they were inflated, but I thought it was harmless.† I thought it would help your self-esteem.† But now I know I was wrong.† Now I wonder what you are going to do out there in the real world when other Jamul stations give you HONEST signal reports.† See, I dragged out my Icom 746 and my Kenwood 850, and compared the S-meter response to that of my Kenwood 950 SDX.† For a given signal, the 746 and the 850 S-meters agree, but the 950 S-meter reports the same signal 15 dB higher.† So itís time for a little reality.† From now on I will report your signals as I read them on my ICOM 746.† The way they would read on my Kenwood 850.† The way they would read on most radios.† If you donít like that, then add 15 dB and put on your rainbow shades.† Go back to smokiní dope.† Go back to your half-dreamed dream.† And run, if you will, to the top of the hillÖ
Friday May 24
The Low Down and High Smelliní Net
KN6Z, K7PRS, WQ6I
The net was essentially a lawnmower trouble shooting session.† Hereís the deal.† I put the frigging $62.00 tire on my mower, started it up, and it wouldnít go.† It wouldnít go forward or backward.† The transmission bypass valve lever was pushed in as it should be, so the transmission was not being bypassed.† I couldnít frigging figure out what the hell was wrong, so I called Home Despot and was handed off about ten times, until I finally got to talk to a local repair shop.† The guy gave me the number of his field tech, and told me to call him on Tue.† In the meantime BZ did some research and found out that other people were having the same problem after changing the tire.† Apparently there is a little piece of metal called the ďkey,Ē that can fall out when the wheel is pulled off the axel.† The key enables the wheel to engage the axel.† Well, that sounded plausible, but I wondered why the good wheel didnít move the mower.† John K7PRS explained to me that the differential delivers more power to the axel encountering the least turning resistance, and that that would be the axel spinning freely in the wheel.† So the other wheel, the ďgoodĒ wheel, wasnít getting any power.† Now, Iíve been educated on the function of the differential before.† More than once.† But the light bulb did not go on.† So thanks to John for that.† And thanks to BZ for not only researching the problem for me, but for FINDING THE KEY lying on the driveway.† My mind was completely closed to the possibility that it was the tire installation that was the problem.† I knew I might have damaged something getting the tire on or off, but I did not even consider that the tire/wheel had anything to do with the problem.† BZ, knowing less about machines than I, was foolish enough to look into this and find the answer.†
Tuesday May 21
The Lawn Mower Report
I know youíve all been worried sick about my Mega Machine, my John Deere D110.† Itís got a flat tire.† A flat fat tire.† Man is that rear tire fat.† So I finally figured out how to get the damn tire off, and took the tire to a local hick-tire-shop, run by a local hick Mexican and his knocked up wife.† The guy really worked hard at patching that damn thing -- the tire, not the wife -- and even harder getting the patched tire back on the rim.† After all that work, it still leaked.† The hole was in the side wall, and the rubber there is very thin and hard to patch.† So he ordered me a new $62.00 tire.† Crap.† Less than four hours on the machine, and I have an expensive flat.† It should be said that that mower is for lawns, not rocks and thick brush.
Sunday May 19
The KD7KAU Net† 3636
KN6Z, KD7KAU, K7PRS, WQ6I
When I checked in, only Cary KD7KAU and John K7PRS were on freq.† I gave them a report on my latest John Deere adventure: a flat tire.† So I did some research and figured out how to get the tire off.† Once itís off I gotta take it around to see if anybody can fix it.† If nobody can, then I gotta figure out how to get another.† Home Despot really doesnít seem to know or care.† They suggested I just bring it in and see if theyíve got something that matches.† Christ, theyíve got three of the damned mowers parked outside.† Why do I have to lug in a tire?† We talked about my New England trip.† I got some suggestions from John on places to see.† He reminded me that ARRL headquarters is out there, so I do think Iíll stop by.† Iím sure BZ will enjoy that.† Caryís main squeeze, Suzy, is soon moving in with Cary.† He wants to introduce her to us on the air.† So hereís the schedule:† Thursday May 30 at 11:30 on 3636, we meet Suzy.† I axed Cary if he played the Art Bell card, and, of course, he did.† The new bullshit Star Trek movie is out, and we disgust it for a while.† John and I definitely disgusted it.† We donít like the characters and whole reality of the original, changed.† I invented/discovered a great tongue twister: ďtoriodal coil.Ē† Try saying that three times fast next time you find yourself at a DUI checkpoint.†††
Thursday May 16
The Art Bell Afterglow Net
KN6Z, N6LN, AG7G, KG6ZAM, WG6K
When I checked in Duane AG7G was talking about his imminent departure for McKinney.† Heís going to do an excursion into Ark Kansas, Louisiana, and some other inbred state.† Heís looking forward to doing some geocaching there.† Jack N6LN suggested he just play some video game that could satisfy the same need.† But Duane wants to do some pointless driving so he can burn fossil fuel and emit pollutants and fuck up Jesusís planet.† And then my neurons completely stopped firing.† I think Iíll stop trying to get high on epilepsy medicine.† So, today some Mexicans were working in my momís yard, and a big-ass snake came scooting out of our tortoiseís hole.† God damn.† Our beloved tortoise has had to room with a damn snake for God knows how long.† One of the Mexicans called animal control, and they said they only do Rattlers.† They just said to take the fucking snake far away.† Shit.† The Mexican took a pic and sent it to me.† The best match I can find on the internet is the California Kingsnake.† You know, I think these damned snakes still think I live at my momís.† This fucking snake was obviously planning to ambush me.† They are all out to get me, that much is clear.
Monday May 13
The Art Bell Afterglow Net
KN6Z, AG7G, KG6ZAM, K6TXH
Duane AG7G and I kicked things off talking about my kick-ass, bend-over-and-spread-your-cheeks-expensive-cuz-itís-California-compliant-and-wonít-hurt-Jesusís-planet John Deere riding mower.† Itís the only model Home Despot sells, because all the other models hurt Jesusís planet.† Itís a mulching mower and I have mulched this property into oblivion.† I had some hair-raising close calls on that thing today.† A gang of Southern Pacific Rattle Snakes chased me around and tried to put me in the hospital, as one of them did back in 2006.† I reported on a nice QSO I had earlier tonight on 40 meters.† Much nicer guys than those meanie pantses on 7255.† Theyíre not nice to me because they are afraid I will kick their fucking asses.† My reputation precludes me.† Duane mentioned he was on 3636 earlier, listening to people sing his praises, and none other than The Entity W6EZV was on freq.† The Entity was running, like, 20 watts, so that he wonít damage Jesusís planet by consuming a lot of electricity.† Steve K6TXH made the scene, so we took advantage of that to talk to him about POT.† Duane also axed Steve about courtroom flatulence.† I think the courtroom bit sprang out of speculation about The Entityís legal perspirations.† He certainly has been working hard lately.† Then we talked about the ďSpace OddityĒ video thatís making big news, in which a recent ISS commander sang the Bowie song on the ISS.† So the issue of reliance on Russian transport to the ISS came up, and the dry land landings of the Russian reentry capsule.† Naturally, we moved on to Art Bellís toilet, and whether he cleans it himself.† I believe Art has said that he cleans his own damn toilet.† Larry W5HO dropped in on us very late, and Duane started grilling him on nu-cu-ler reactors, and why the hell we arenít using thorium.† Hereís an opinion: http://www.independentaustralia.net/2013/environment/dont-believe-thorium-nuclear-reactor-hype/.† We finished the night talking about high voltage dc transmission.†
Sunday May 12
The Cary KD7KAU Net
This net tends to happen on 3636.† I got ready to check in, but I was having the weirdest interference.† It was around for a couple of days.† Anyway, I couldnít hear well enough to check in.
Saturday May 11
AND THE ANSWER IS: RADITION RESISTANCE.† This is the big DUH at 5:30 a.m. that I got up to write about.† The complex impedance is the sum of a resistive part and a reactive part, for an RLC circuit or an antenna, but for an antenna the resistive part is itself the sum of a loss resistance (heating the ground or antenna) and a radiation resistance.† The radiation resistance of an antenna may be very large or small, and is frequency dependent.† That there is a two-part resistive contribution to the complex impedance is what the ham books donít tell you.† The ARRL is suppressing it so that you will burn up your tuner and have to buy another one from ARRL publication advertisers.† There are plenty of internet sources for this info, however.† Some of them are complete, others only give you part of the story.† But I am not at peace enough yet to die.† There is still the problem of why I canít tune my dipole (even at 100 watts out the amp) with my amp in-line.† 100 watts out ok if the amp is bypassed, but 100 watts not ok if the amp is in-line.† So Iím going to leave my loop alone (which I created from the problem dipole), and put up another dipole for studying this problem.† The dipole will also provide a benchmark for comparisons with future incarnations of my loop.
Friday May 10
Short Attention Span Net† 3740
KN6Z, WG6K, N6RVV, KR6RR
I listened to these guys enjoying some recordings jamming for a while, but then it stopped, so I checked in.† I wanted to discuss the question: Why does the resistive part of my antenna impedance change with frequency?† It clearly does so as indicated by my kick-ass AA-230 PRO antenna analyzer.† The resistive part of the impedance of an RLC circuit doesnít change with frequency, so whatís the diff?† Then I talked to them about my new riding mower.† Iím scared to ride it.
The Low Down and High Smelliní Net
KN6Z, K7PRS, WQ6I, AD6SL† 3636
AD6SL Kevin.† Heís back.† Fun talking to him again.† I axed the same question about antenna impedance as I axed on 3740.† That discussion morphed into a more general antenna conversation.† Then I slid up to 3808.
The Art Bell Afterglow Net† 3808
KN6Z, AG7G, AD6SL, N6LN
Duane AG7G filled me in on the net last night.† Apparently it reached its logical conclusion: coffee enimas.† Duane needs to sleep Friday night because of the start of his work weekend, so he was loading up on over the counter sleep aids, Mexican valium, and booze.† Kevin AD6SL followed me up to the ABAN, from 3636.† Duane will be getting sick in a couple of weeks, and head down to tend to his property in McKinney, TX.† Jack N6LN woke up just as we were signing off, so we stayed on a bit longer.† Kevin is using a cool antenna tuner at the feed point of his antenna.† An SGC antenna coupler.† We finished off the net talking about squirting coffee up your butt.† Same way they finished last night.
Monday May 6
The Art Bell Afterglow Net
KN6Z, N6LN, AG7G, KG6ZAM
Tonight we were joined by the ďRachelĒ jammer.† A.K.A. the falsetto jammer.† I talked a bit about what I did over the weekend.† For one thing, I took my buddy Dave out for his birthday.† Jack N6LN turned us on to a story about a Chinese guy who stuck an eel up his butt.† The eel ate through his intestine and was swimming around in his body.† Then we moved on to homosexuals in entertainment.† It was bits oí this and bits oí that tonight.† Oh, and we talked about my new John Deere rider mower.† 42Ē, 19.5 h.p.
Sunday May 5
Sink Hole Day May, Oh!
The Low Down and High Smelliní Net
KN6Z, K7PRS, WQ6I, W7HW, KD7KAU, NE6Y, AG7G
I kind of hijacked the net by getting into it with John K7PRS about SWR, impedance, baluns, and the shit Iíve been obsessed with lately.† I got my kick-ass AA-230 PRO antenna analyzer the other day, and boy is it fun.† I think I might give up operating, and just measure antenna characteristics all the time.† Donít use the antenna, just measure it.† Then make another one, and measure the hell out of that one.† I want to put up a 10 meter dipole.† Small, low, easy access.† Then I want to stick a piece of coax on it and measure the impedance at the antenna, and then at the end of the coax.† And then measure the SWR at the antenna and at the end of the coax with the antenna analyzer and the tuner.† Then I want to stick a piece of ladder line on it, and do all the same things again.† Then I want to go up and down the ladder line with an RF voltmeter and measure the max and min voltages and from that data calculate the SWR.† And I want to also calculate the SWR from the measured impedance at the antenna and the nominal impedance of the line.† And then I want to lower the ends into a vee, and do everything all again.† And then I want to raise the whole antenna, and do everything all again.† And then lower it and do all the things again.† And then I want to fuck it.† Moody WQ6I gave us a summary of WARFA.† John had a nice lesson prepared for me at WARFA, but then I didnít show.† I wouldnít have blown him off had Iíd known he was going to so much trouble.† Apparently the band needed my guitar as well.† One reason I didnít show at WARFA is that Iím rehearsing my bass trombone part for our upcoming concert band performance at Cuyamaca College.† One of the pieces we are rehearsing is The Black Horse Troop (March), by Sousa.† Not Greg, John Philip.† The weird thing is, after the net, I queued the Maestro, and he played Horse.† Wowee Wow Wow.† Cosmic.† He then played us the last few bars of the National Anthem.† Duane AG7G came crawling in after about an hour.† I have reservations about showing up too much on 3636, because I donít want my presence to turn it into the Night of the Living Dead Little People Net.† The Little People are dead, and the 3636 gang have tried to escape their cold dead hands by QSYing.†
Thursday May 2
The Art Bell Afterglow Net
KN6Z, N6LN, AG7G, KG6ZAM
We kicked things off tonight talking about water saving toilets.† Our house came with one.† A short push on the handle for pee, and a longer push for flushing poop.† If you are getting your fiber, then you might get away with a short push for a turd.† Thatís as interesting as the net got tonight, at least the parts I heard.†
I was at the Kaiser pharmacy today.† They feature something called the ďpick-upĒ line.† Well, I must say there is some fine looking merchandise in the pick-up line, especially today, but I strike out every time.† Iíd like to ax some of these people populating the pick-up line, what the hell they are doing there, because they are never ever interested.† Are they just shills?† And Iíd like to ax Kaiser why they advertise this ďpick-upĒ line as such, when it is most certainly anything but.† I have no better luck in the ďpick-upĒ line than anywhere else in town.† Worse, even.† Iíd do better at a nunnery.† Is Kaiser using misleading advertising just to get more people in to buy drugs?
I want to measure the output impedance of my RF amp.† Or at least just see if it is purely resistive, or has reactive components.† So, I am going to buy an Oh! scope.† I am then going to put a resistor of known resistance in series with the amp output.† I then am going to put one channel of the Oh! Scope across the resistor, and one channel across the amp/resistor series combo.† If the two waves I see are in phase, then the output is resistive.† If the waves are out of phase, then the amp output has reactive components.† In the latter case, I can take the ratio of the amplitudes of the waves, and the phase angle between the waves, to actually calculate the complex impedance.† Iíd like to do the same with my transceiver.† My tuner apparently sees something different in the transceiverís output than it sees in the ampís output, and I want to know what it is.
Tuesday April 30
The Low Down and High Smelliní Net† 3636
KN6Z, WB6GGY, K7PRS, WQ6I
I hijacked the net so I could ax John K7PRS some questions on impedance.† The problems Iím having only arise when I involve the amp, even at only 100 watts out.† I wanted Johnís opinion on my idea that while the tuner can obviously handle the reactive components of the transceiver output impedance (with amp bypassed), itís possible that the tuner canít handle the reactive components of the ampís output impedance, even at low power.† John seems to think my idea is a possibility.† Hereís a question: how can you measure the complex output impedance of a transceiver or an RF amp?
The Assholes Net† 7255
KN6Z, W6LW, K6BIG, W6AD, W6GEV, N6RV, and a bunch of others.
Well, I checked in this afternoon with these jerk-offs because I wanted to test the loop that I made out of my dipole, and possibly talk to some of them about my antenna impedance matching problems.† Wow, are they unfriendly.† They were unfriendly the first time I checked in, weeks ago, and they havenít changed.† I got a good balling out about my BIG FAT WIDE-BAND audio.† And they told me I had a really weak signal.† I worked Spain tonight with that lame signal.† EA3JE, Lou, in Barcelona.† He has a 4-element 40 meter beam at 150 feet.† Incredible signal.† Anyway, back to the assholes. †I just kept beating them over the head with niceness, until they gave up and made friends with me.† We then had a stimulating QSO about tuners and impedance matching, and my antenna problems in particular.† A lot of people joined in, and I got the usual bushel of conflicting opinions and theories.† Stan WG6K even popped in, although he never admits that heís been on 7255.†
Monday April 29
The Art Bell Afterglow Net† 3808
KN6Z, N6LN, AG7G, WQ6I, VR2HF, K7RCE, N6MTP, KG6ZAM, KH6TY, KG6ZOA
We had a really good QSO that started slow and picked up steam.† My internet was down Monday night, so I couldnít write anything that night, and by now Iíve forgotten what was newsworthy.† Mike N6MTP wanted my email so he could pass it along to Bob K6MIT so Bob can relay a message to me from a friend of his about God only knows what.† Something about some person that I am interested in.† Hmm, I wonder who THAT could be?
Sunday April 28
The Low Down and High Smelliní Net† 3636 Ė Reloaded
KN6Z, WQ6I, K7PRS, WB6GGY, AG7G, KD7KAU
Good group tonight.† Duane AG7G even stooped to come down and talk to us.† In fact he even went outside and crawled through the bushes with a flashlight to add a few feet to his antenna so it would tune up better on the dullest, most boringest frequency on the band.† Cary KD7KAU gave us some luv nooze: his lady is moving in with him.† She is divorcing the Old Man, and is moving to Mesa.† Congrats, Cary.† We talked about my antenna woes some more, of course.† And we talked some AM theory as well.†
Saturday April 27
The Low Down and High Smelliní Net† 3636
KN6Z, WQ6I, K7PRS, WB6GGY, W7JOE
I tuned the rig to 3636, while thinking and working on my antenna problem, to see if there was anybody to talk to about my problem.† I heard the gang talking about me, which was quite a relief.† Iím no Art Bell, and when Iím not around much, I have anxiety that people will stop talking about me.† So I told them about my quest to make a multiband dipole.† In the opinion of K7PRS and W7JOE, I should use a 4:1 current balun instead of the 1:1 current balun that I am using.† Well, the weight of informed opinion Iíve found on the internet stands against them.† If you donít know what impedances you are dealing with, 1:1 is the best choice.† If you DO know the impedance you are dealing with, 4:1 or even 9:1 may be the best choice.† But the fact is I donít know, which is why Iím going to get a kick-ass AA 230 PRO antenna analyzer, and just PRAY itís the one Art Bell uses.† Nevertheless, people who have built successful multiband dipoles without hardly trying, like Moody WQ6I, used 4:1 baluns.† So I will try that.† I never argue with success.† My ATR-30 that I fried used a 1:1 internal current balun, and my current external current-balun is a 1:1.† John and Joe did convince me to get the balun and the ladder line the hell out of the shack and away from the rig.† So the coax jumper now runs through the wall, outside to the balun.† I know Orv K6UEY would agree that best practice is ladder line OUTSIDE the shack.† I spent about an hour and a half on the phone with Palstar Paul, owner and design engineer.† He was very generous with his time and know how.† But that is another story.
Sunday April 22
The Cary KD7KAU Net
KN6Z, KD7KAU, AG7G
So, the reason I precipitated in this net is because my antenna is back up, ladder line this time instead of coax, but now I think Iíve fried my tuner or amp or both.† Iíve never been able to figure out how to feed a simple dipole with ladder line.† Never mind that dumber people than I do it all the time, I just canít hack it.† Through ignorance, miscalculation, or misunderstanding of something I read, probably all three, I tried to tune up my resonant 80 meter-dipole on 40 using a VERY unfavorable length of ladder line. †Avoid odd integral multiples of a quarter wavelength.† Yeah, yeah, yeah, blah, blah, blahÖ well, I didnít.† Ok?† Can I GO NOW?† Iím gonna open up the tuner to see if I can see the aftermath of whatever caused the room to fill with a very bad smell.† No, I donít have to drop my pants.† Anyhow, the tuner finds a match as long the amp is not in line, but when the amp is in line, even at VERY low power, the tuner and amp spark and sizzle on any freq.† I can operate fine barefoot, but forget the amp.
But all that happened Monday.† Sunday night I was running the amp on 3808 without problems.† Duane AG7G was back in town, sick and wounded, after his Big Baja family adventure.† He came home with some kind of chest ailment, and a second degree burn on his arm.† He got his dune buggy stuck in the sand, and while trying to lift it out, he burned his arm on the muffler.† He also kept hurting himself on poky yucca plants, such as when geocaching.† He scored some valium surprisingly easily at a Mexi pharmacia.† He just asked some dope for some dope to help him sleep, and they gave it to him.† I just donít think itís so easy in TJ.† Just after Duane left town, a package showed up in our mailbox down on the fancy paved road.† It was from Duane, and in it was the coolest little pocket flask.† Shiny stainless, I guess, or maybe even chrome, with a pic of a tower and beam, and my call letters.† The curve of the flask fits my ass perfectly, which explains why when I was in Frisco with the Duane gang, he kept touching my butt.† I thought he was just copy-catting the homosexuals in Frisco who liked my shapely little booty, but no, Duane was being a sly devil and was just sizing up my ass.† Getting a ďfeelĒ for the contour so he could order my custom fit flask.† I donít know what Iíve done to deserve more free stuff, but THANK YOU Duane AG7G.
Duane axed Cary KD7KAU to fill us in on the love triangle.† The love triangle is no more, but Cary remains friends with the female vertex, and plays music in a little band with her.† Next he hooked up with a 30-year-old, but after burning brightly for a few months, the relationship burned out.† Well, I bet he got to suit up a few times, eh?† Yeah, baby, you know he did.† Now heís with a 51-year-old who has every kind of cancer there is, but apparently is feeling pretty good at the moment, and is actually putting on weight.
So, anyway, for the moment I am OFF THE AIR.† AGAIN!† I can throw up a quickie dipole, or I can lower the big mast and re-attach the coax.† I may have fried the tuner, as discussed, but the dipole is resonant on 80, so I guess the internal tuner can handle things, but Iíll have to watch the SWR carefully.
Thursday April 18, 2013
ANTENNA REPORT:† I indicated in my last entry that I could put the antenna back up in no time.† Well, itís still DOWN.† Whenever Iíve had time to work on it, weíve had bad weather.† I have the replacement section of aluminum for the mast, but itís all lying on the ground.† Supposed to be warm and sunny this weekend, so Iíll try to get it up in the air then.
Sunday April 7
WARFA† Early in the evening I checked in with WARFA.† There were the usual recordings jammers.† Forrest KJ7XP checked me in.† The jamming made it difficult to talk to Forrest, but they couldnít touch Moody WQ6I.† Moody reported that KN6Z was only one of two, 50+ stations he heard that night.
The Low Down and High Smelliní Net
KN6Z, KD7KAU, K7PRS, AF6D, WB6GGY, WQ6I
We enjoyed talking to Cary KD7KAU, but I canít remember what we talked about.† We did discuss some astronomy books and articles.† Thereís been a disgusting belching jammer around the band lately, and he joined us this night, but he ran out of gas fairly quickly.† Rick WB6JRV, a guy who joined us a few weeks ago when we were talking about my Art Bell loop fantasy, is well connected and got hold of 1700 feet of surplus number 10 insulated stranded copper wire, which he gave to me, gratis.† Wow, thanks Rick.† What a relief.† I was waiting for someone to just give me the wire.† A lot has been given to or done for me in my life, that I didnít have to work for, and I sure donít want to have to start now.
We had high winds here Monday, and it blew my antenna down.† No matter, it was a quicky crappy installation anyway.† I can put it back up in no time, but I do have to buy another aluminum section for the mast, which bent.
Thursday April 4
The Art Bell Afterglow Net
KN6Z, AG7G, WQ6I, KG6ZAM, WB6WQK, K6TXH, KG6ZOA, WA7BZI, KG6MTM, N6LN
When I turned on the radio tonight, Duane AG7G and Anna KG6ZOA were talking about Annaís tune-a-phobia.† Tuna phobia.† Anna is a scared to tune up an amp.† So I guess thatís why she doesnít get herself an amp.† So Duane tried to give her a pep talk, and volunteer some hams to buy her an amp.† I think Moody WQ6I should buy her an amp.† If Moody would sell just one lug nut off of his coach, he could buy her an amp.† Somehow we started talking about how the hell airplanes can fly upside down.† It opened a whole can-o-worms.† Anyway, it attracted the attention of John WA7BZI, former commercial pilot and radio broadcaster.† He was an interesting guy to have around.† But he DID NOT want to talk about UFOs.† I axed him if he ever saw one, but he ignored the question.† Then Steve K6TXH went berserko, and hammered away on the UFO question until the veins in his face were popping.† Steve also did some vein popping screaming for a half hour at Moody WQ6I to turn down his audio input.† While on the subject of audio, Steve commented on the distortion inherent in the W2IHY boxes.† Me and my buddy Art Bell use the IHY boxes, and I think Moody and Duane, too.† So Steve tried to discuss the problem, which is the LM308, a single supply op amp.† Single supply op amps apparently typically have a distortion problem.† Well, Duane shut that shit down PRONTO!† No single supply op amp talk on the Art Bell Afterglow Net, no way.† Duane grabbed the controls and plunged us into tax talk.† I brought the subject up later, and Duane permitted Steve a short dissertation.† So, tax talk led to North Korea and WAR.† Wowee wow wow, everybody was screaming, and disagreeing, about everything.† Steve was spiraling right into orbit.† I must say, as much ragging as Steve did about Moodyís audio, Moody was most charitable in that he actually did turn some knob er other on his audio chain just to placate Steve.† We also had an assortment of garbled, slobbery jammers.† One was really muffled and one was a howling falsetto jammer.† Steve thought the falsetto was Mush Mouth.† So we spent some time analyzing and insulting the jammers.† Tonight will be Duane AG7Gís last appearance until April 22.† To end the night, we enjoyed another rousing rendition of the Star Spangled Banner, courtesy the Maestro.† Mush Mouth accompanied on vocals.
Monday April 1
The Art Bell Afterglow Net
KN6Z, AG7G, N6LN, KG6ZAM, WG6K, K6TXH, KQ6DE
We kicked things off with signal and audio reports.† Jack N6LN A-Bíd his vertical and loop, and his good mic and his Jabra headset.† Moody WQ6I axed me if Iíd made any improvements on my antenna.† He said I was +50 at his QTH.† Jackís loop was definitely better than his vertical tonight.† Apparently he did some work on his loop.† He stuck to the vertical tonight because he could hear Duane AG7G better on it.† I was at San Diego Materials Sales today, looking at 20 ft sections of aluminum tubing, for the masts Iím going to build for my Art Bell loop.† The cool thing is that if I spend at least $300, they will deliver the stuff all the way from National City out to Jamul, FOR FREE!† I will definitely be spending more than $300.† About twenty minutes tonight was devoted to income and property taxes.† Then things moved on to Duaneís interest in geo caching.† Jack axed Duane how he gains from doing this.† I think Duane probably just does it because he thinks itís fun.†† I read some reports on guvíment funded scientific studies and projects.† For example, a $384,949 grant for research on ďPlasticity in Duck Penis Length.Ē† And $2.6 million to train Chinese prostitutes to drink responsibly.† Someone axed Steve K6TXH how he gets along with his neighbors, to which he answered, Fine, except for Brenda.† He said her husband likes him a lot, and looks at him ďÖlike he wants to Ďdoí me.Ē† Steve axed me about my well water quality, and I said it was above the acceptable level for some harmful organism.† So everybody gave me a ton of advice on what to do about that.† People started taking shots at Easter and religion and Catholicism, and I told Steve that he should go into a confessional and do his anti-religion rant to a priest.† The freq really started getting ridiculous then.† We started talking about cloning extinct animals, and that led to suggestions of cloning dead popes and Jesus (from DNA off of the Shroud of Turin).† Everybody signed, and the Maestro gave another spirited and inspiring performance of the National Anthem.
Sunday March 31
The Low Down and High Smelliní Net orÖ The Little People Rise Again!† 3636
KN6Z, KD7KAU, K7PRS, WB6GGY, WQ6I, K6MJD, W5HO
Wowee Wow Wow.†† Cary KD7KAU emailed me and said he was back on the air, so we made a sked for tonight on 3808.† We quickly slid on down to see the 3636 gang.† A bunch of other former Little People joined us.† Cary filled us all in on his Pro II problems, his resurrected antenna, his music, and his love life.† We all got onto a musical jag and that was fun and interesting.† The QSO really ran the gamut.† Good camaraderie, too.† Really a bit oí the old.† Cary will join us again on 3636 next Sun at 11:30.† There have been reports of Hot Water and Bruce Rat on 3636, recently.† Perhaps they will find us next Sunday.† Be there or be square.
7255
I tried to check in to 7255 today, but I wasnít being heard, or else I was being ignored.† Oh, man, there was really a lot of bravado and testosterone in the air.† Somebody axed where Steve K6TXH was.† Another answered that he was mainly a 75 meter player.† A minor player.† A minor leaguer.† A light weight.† The station went on to say that those 75 meter guys could never hang with the tough guys on 7255.† I kept trying to check in because I was totally going to kick this guyís ass.† I was going to show him what a bunch of bad asses we are on 75 meters, but I wasnít getting out.† I hope I can get all my 75 meter friends to go down there with me and kick some asses on 7255.
Thursday March 28
Art Bell Afterglow Net† 3808
KN6Z, AG7G, N6LN, KE6PEJ, KG6ZAM, N7JG, WQ6I, K7PRS, N3WVB
The QSO started off pretty up beat, and managed to stay that way most of the night.† That usually gets people into the tent.† Duane AG7G and I talked happy talk about country life and varmints.† Then Chuck N3WVB outta Pittsburg joined us.† He was running a two-wavelength loop, and it was fun talking to him about it.† He stayed with us for quite a while.† Then Jack N6LN jumped in and fired up his own loop for our listening pleasure.† It did not out perform his vertical, at least not at my QTH.† Jack has posted a hamcams pic of himself enjoying a lovely beverage and listening to the welfare rolls on his Jabra headset.† There was also quite a bit of interest tonight in my a.r.Drone 2.0.† Iíve brought it up before, but nobody much cared.† So anyway, tonight everybody was full of questions, and I tried my best to answer them all.† I told Moody WQ6I to buy his grandbrats a.r.Drones and iPads (as control devices) for Christmas.† Thatís only about a K-buck per kid.† It was really nice to have Porta John K7PRS with us on the Afterglow freq tonight.† I heard Jack and Stan WG6K today on 7255, but not at the same time.† I went down there to hear some nasty shit and weirdness, but all I found was those two and a bunch of other polite people.† WARFA is coming up the first week of May.† Moody wants me to bring the drone.† I am contemplating acquiring another bottle of absinthe and taking it, too.† But is it wise to mix drones and absinthe?† WARFA is NOT about drinking, make no mistake.† Nobody is EVER drunk there.† But the drone is a VERY delicate piece of machinery.† I just donít know.† The QSO finished up in the usual fashion and place: buttholes.† We were sort of bemoaning old age, and Duane, who recently turned 50, has not yet turned in his butthole for The Procedure.† I reached 55 and had not yet done it, so Kaiser threatened to send the Butthole Nazis to haul me away in chains.† They were most insistent.† I had resolved in my 40s to do the prudent thing and get that done at 50, but these things just seem to get put off somehow.
Monday March 25
Art Bell Afterglow Net
KN6Z, AG7G, N6LN, N6MTP, K6PEJ, WQ6I, KG7APH, WB7WQK, KG6ZAM, KG6ZOA
Well, the QSO did not get off to an auspicious start.† After Jack N6LN had given an entertaining account of his trip to San Diego and his stay at the Haunted Hotel Del Coronado, the QSO fell into a very deep rut.† I didnít think anybody else would join us, but somehow, some way, Art Bell came up.† I mean, who on 3808 would just pull Art Bell right out of his ass?† So we started talking about The Man, and the paranormal.† Well, that pulled in some bidness, including a bunch of falsetto jammers.† We also talked about one of the all-time great 75 meter characters, Orv K6UEY.† In fact, we spent quite a lot of time tonight talking about other hams, even more than usual.
Thursday March 21
Art Bell Afterglow Net
KN6Z, AG7G
I blew off Duane and got involved with 3840.† I came back down to 3808 after about a half hour, but Duane was gone.† Sorry about that Duane.† So, anyway, I continued with those lunatics on 3840.† They are truly a plague.† A blight on ham radio.† I did enjoy some interesting exchanges though with Steve K6TXH on the subject of fish on antianxiety drugs.† That crap is getting into the ocean, and itís slowing perch reaction time and decreasing shelter-seeking behavior.† So they are not anxious enough down there, and therefore they are going to get overfished cuz they are chilled out and easy to catch, and the drugs, now concentrated in fish, are going to get back into people and we will lose our anxiety.† And I am really anxious about that.
Monday March 18
Art Bell Afterglow Net
KN6Z, AG7G, N6LN, WQ6I
We talked about my adventures lately looking at comet PANSTARRS with my buddy, Dave.† We also talked about the November eclipse he wants to go to see in Uganda.† Duane AG7G is recently back in town after his very successful trip to McKinney, TX.† He gave us a report.† Duane wondered out loud where people like comrade Mike AA8KB have been lately.† I pointed out once again that if we could get W6OBB back with us, all the cool people would show up again.† But I canít convince Duane that having all those fun and fascinating people back would make it more than worth putting up with the things that he doesnít like about an Art Bell QSO (as if itís believable that there is anything not to like).† The rest of the QSO was spent talking about other hams, taxation, and troubles in Africa.†
Monday March 11
Art Bell Afterglow Net
KN6Z, K7PRS, N6LN, WB7WQK, WA7BZI, K6TXH, N6MTP, KE6RDR, KG6TA, KG6ZOA, WG6K
John K7PRS and I kicked it off and held the fort for a while.† I axed John some questions about his history in Prescott.† His family goes back several generations in Prescott.† Jack N6LN checked in and started talking aircraft, and everybody followed suit.† That thread had a long life.† Jack was using a Jabra 9350 E headset tonight, along with Stan WG6Kís Station Manager.† It sounded good.† Jack tried two other headsets before having success with the 9350 E.† The E is critical.† Iíve had the Station Manager sitting on my table for a long time, and I sure do enjoy looking at it.† Itís catching on.† More and more people will be running it, and I will keep looking at mine.† Then we talked about the Anza earthquake for a while, and earthquakes in general.† By the end of the evening attention had turned to antennas, Moody WQ6Iís in particular.† He is using a rotatable dipole on 75 at about 60 feet, and I guess I knew that, but I didnít know the amazing details.† Itís really just the boom for his multi band yagi.† The amazing thing is that the boom/dipole is only 36 feet long!† How the hell does he get that huge signal on 75 out of 36 stinking feet of dipole?† Heís cheating somehow, I just know it.
Sunday March 10
Low Down and High Smelliní Net
KN6Z, WQ6I, K7PRS, WB6GGY, WB6JRV
I gave the gang an update on whatís going on around here.† Organization and storage of junk that weíve brought to this QTH continues.† Iíve been practicing very difficult music from West Side Story, for an upcoming pair of concerts, one at Cuyamaca College and one at the Poway Center for the Perfoming Arts.† Iím preparing to grow my dipole into an ever larger loop, and Iíve been looking for wire.† I wonder what kind of wire Art Bell uses.† I want that kind.† The guys gave me some tips for procuring large quantities of wire cheap.† The gang axed me some questions about the recent meteor that exploded over Russia.† I faked it pretty well.† I was telling the gang that BZ wants a bunch of pigs and chickens and a horse and shit, but I donít want the hassle of caring for all that shit.† Anyway, Moody WQ6I thinks she is the Eddie Albert analog, and I am the Eva Gabor analog.† And thatís about right.† A new guy joined us tonight: Rick WB6JRV, maritime mobile in Marina Del Ray.† He actually lives near my college, but sails up the coast in his sailboat to work during the day.† God, what a loser.† Itís 2 a.m. as I type this, and Iím listening to the same fight between Steve K6TXH and, like, EVERBODY on 3840, that I was listening to at 11:30, before I checked in to the Low Down and High Smelliní Net.† Theyíve been talking about shitting in each otherís mouths, and tight assholes.† Steve says his asshole is so tight that he canít even shit.† Maybe heís just constipated.
Monday March 4
The Lame-Ass Half-Hour, Art Bell Afterglow Net
KN6Z, VA7ANB, AG7G, N6LN, KG6ZAM.
We discussed the pic above, and I answered some questions about it and gave some particulars.† We also talked about Billy Joe Armstrong of Green Day, currently on the cover of Rolling Stone.† He got all fucked up on booze and drugs and had a huge melt-down during a show.† And we were most concerned about O.J., currently on the cover of the National Enquirer.† He was attacked by a couple of skinheads, and only had some ass-kissing homosexuals to protect him.† And that just kicked the shit out of all of us.† We just packed up and went to bed, like the frail old men that we are.
My dadís birthday was Sunday March 3.† So my mom and brother and Becky and I got some flowers and drove to Holy Cross Cemetery where my dad is buried.† The place was closed.† A sign showed no Sunday hours.† Weíve been going to that cemetery for over four years, and weíve never encountered this problem.† I guess we never went before on Sunday.† Is this a Catholic thing?† Itís a Catholic cemetery.† Or is it just this Catholic cemetery that is closed on Sunday?
Wednesday March 3
Low Down and High Smelliní Net† 3636.
KN6Z, K7PRS, WB6GGY, WA1OXT, N1FM.†
Wow, New England and Florida were booming in tonight.
Monday Feb 25
The Little People RELOADED
KN6Z, AG7G, K6TXH, AF6D, N6MTP, KE6PEJ, N6MTP, VR2HF, KG6ZOA, KG6ZAM, AE7J, WQ6I, WB7WQK, AC0SJ, AG6IS.
Because of the big crowd tonight, Iím going to give a sentimental nod to the good olí days and call the net tonight the Little People Net.† Duane AG7G and I shouldered the burden for the first part of the net.† Eventually Chip KE6PEJ joined us.† I told Duane about the fortune I spent on exercise equipment today, and it took only five minutes for that conversation to arrive at its logical conclusion: buttholes, bidets, and toilets.† All QSOs end up there.† Then Bob AF6D dropped in, and it warmed my heart how well he and Duane got along.† I held my breath, let me tell you.† Actually, it was Bob and Steve K6TXH who got into it.† Bob was pontificating on the Donner shoot out, and Steveís skeptical inquiry into how Bob knows all this shit was not appreciated.† So some shit went down for a while, and it really got the jammers worked up.† We had the Rachel jammer, the Oh Baby jammer, and the Yuck, Yuck, Yuck jammer all on freq together tonight.† Actually, Duane thinks theyíre all the same guy.† I tried to torture Duane a bit by talking to Bob about American Idol, but the show is dying and Bob ainít watching anymore.† Bob reported that Rachel has been upgraded from in-remission to survivor.† Sheís being home schooled because of trouble sheís having in school due to some acronym.† We then moved on to a long discussion of the Oscars, and the movies that won.† The QSO wandered all over the place until very late.† Fifteen ignorant CBer night.
My mom has a big-ass mouse in her garage, so we got a big-ass mouse trap to catch it.† I baited the trap with peanut butter.† Youíll all be happy to know that I used organic peanut butter.† Itís healthier for the mouse.
On a different front, I moved a filing cabinet from my momís to Jamul.† I took the drawers out before I moved it.† So it sat around for a couple of days at the new QTH, before I decided to put the drawers back in.† I struggled and struggled and cursed and swore and gave up and went back to it and did it all over again, but I could not figure out how to get those damn drawers back in.† That night I was walking down the hall to take a piss and stopped momentarily to stare at the devil filing cabinet, when I noticed it was upside down.
Thursday Feb 21
The Low Down and High Smelliní Net
KN6Z, K7PRS, WB6GGY, WQ6I
Everybody was signing just as I tuned up to check in, but I did get on in time exchange greetings with everybody.
The Art Bell Afterglow Net
KN6Z, N6LN, AG7G, KG6ZAM, WQ6I, KQ6OJ, VR2HF, KE6BEJ
This QSO was so long ago, I canít remember much.† We had some laughs over some tabloid stories on Drudge.† I know we had a good time, but I just canít recall why.† Jack N6LN is already experimenting with his wireless headset, which he intends to use with Stan WG6Kís Station Manager device.† I have the device, but I donít have the wireless headset.† Jack got his headset off of Ebay for a fourth the retail price, but Iím sure I will bend over and pay the bloody butthole price for a new one, which is what my buddy Art Bell would do.† I expect Iíll have the Station Manager and the headset sitting around for months before I do anything with them, and by that time one or both devices will be damaged from lying around the house forgotten and unprotected.†
Monday Feb 18
The Art Bell Afterglow Net
KN6Z, N6MTP, AG7G, K6TXH, KG6ZOA, KI6IMN, WQ6I
Duane AG7G and I had to carry the ďnetĒ for a full hour before we got any help.† We just small talked about the itty bitty things going on in each of our lives, until John KI6IMN checked in.† We could barely hear him and he wasnít exactly forthcoming with his call, so I made some remarks insinuating that he was a bootlegger.†† Well, he wasnít too happy with my assholeness, but I must plead innocent as I was abused as a child, moreover Iíve been hanging out on 3840 and 7255 too much lately, and itís been turning me into an asshole.† John is in Vista, in North County San Diego.† Duane AG7G wasnít really very friendly to John either, sort of making fun of his weak signal and undoubtedly small penis.† John informed us that he was a retired ďboss,Ē and he knows how to handle jerks like Duane and me.† Oh, God, I just hate bosses.† Theyíre always kicking my ass.† John did warm up to us as the QSO went on, because he obviously discovered how cool we are.† We explained to John the evolution of the names of our group.† He also took a look at this web page.† John stuck with us all evening and I think really enjoyed himself.† The QSO was all over the place tonight.† I just donít know how to summarize it.† It got political for a while, and there was some discussion of national health care, and policing the world, but mostly the QSO was just light fun.† Moody WQ6I came dragging in just as we were all signing.
Friday Feb 15
7255 Chip On The Shoulder Net
KN6Z, N6MTP, K7ZAR, KD6UOG, KK6FR, KY6W, ?CFJ, W7EIM
Oh, man, there is something wrong with these people.† I was just reading the mail for a while, listening to the sacrilege.† Some of these fuckers were saying that homosexuality ought to be a requirement for becoming a Catholic priest or altered boy.† It was, like, sinful, man.† These guys are going to Hell.† One of the guys was bellyaching and preaching about some type of shit that goes down regularly on freq, and remarked, ďWhen it becomes not radio, itís not radio.Ē† I could not agree more, but I think he is taking a very safe position.† I axed politely for some call signs for the log, and I got some polite responses, but KY6W and ?CFJ blasted me with some fast CW, right out of the blue, doubling with each other.† I was informed that those two only ID with CW.† I wonder if they can actually send CW without an automatic IDer.† Though I did get kudos on my audio, oh, man, some of the guys on this freq are NOT polite at all.† This net definitely has something wrong with it, and I think itís the people.† After a while, when I think they thought I had left, there was some discussion of whether I could copy code, and 3808 (although it was not referred to as the Art Bell Afterglow Net, nor by any other name).† Some pretty flattering things were said.† Some of the 7255 crew think there are some pretty cool guys on 3808.† They also referred on and off to ďthe bone head,Ē but I canít imagine who that could be.
Later on 3840
KN6Z, N6MTP, KG6ZAM, K7ZAR, K6TXH, W6BOE, W4AKO
I axed Greg K7ZAR to give me the poop on the 7255 players, because I think there is something wrong with them, but Greg did not want to get into it.† Greg did say heíd heard I was a teacher, and axed me about my job.† So I filled him in, and then he gave me an enthusiastic account of some missile tracking he used to do as part of his job.
Thursday Feb 14
The Art Bell Afterglow Net
KN6Z, AG7G, KG6ZAM, N6MTP, VR2HF, W7JBM
Itís taken so long for me to get busy writing this up, I cainít hardly Ďmember what happened.† I axed what people did for Valen Times Day, and Duane AG7G and Moody WQ6I gave me the low down on their dinners with the XYLs.† Champagne, fillets, and chocolates.† We also talked quite a bit about the meteor explosion over Siberia, and the asteroid fly by.† I think the 1200 people injured by the meteor is Godís punishment for the homosexuals.
Monday Feb 11
Art Bell Afterglow Net
KN6Z, AG7G, N6MTP, N6LN, WQ6I
Uhh, well, Duane AG7G and I started things off with our two man round table.† It was fine bidness, and I was ok with everything he said, and he was ok with everything I said, and we both really felt good about it.† We were honestly ok on everything.† It seems like most of the night was spent talking about pissing people off with oneís bullshit opinions about other peopleís bullshit religions.† Moody WQ6I informed us that some of the Little People who left the fold did not like their religious beliefs challenged.† If I was a true believer, and not just a hoper or pretender, I wouldnít care what anybody thought.† Iíd be floating an inch off the ground all day long.† I think it unwise to openly object to attacks on your fantasy, because God will see and doubt your belief and you will burn.† I want to compile a list of things you CANNOT SAY on the Art Bell Afterglow Net.† Numero Uno, of course, is that you cannot say any bad shit about Art Bell.† Duh.† And you canít rub somebodyís bullshit superstition in their face, especially if they are old and worried that they are holding a pretty weak hand against The Void.† There are certain people who would also like to prohibit talk of weather, forest fires, audio, and old menís ailments.† Happy talk, thatís all thatís allowed from now on.† Save the rest for the therapistís couch.
Sunday Feb 10
3825 Dream-Up-Bullshit-Theories-As-Fast-As-You-Can Net
KN6Z, K6TXH, K7ZAR, N6MTP, N3WVB, KC6NFV, WQ6I.
Oh, man, this net really reeked, but I do like the people.† Iíve never heard such stupid shit from some pretty smart people.† Mike N6MTP from the Little People days wanted me to pipe up and contribute some stupid shit myself.† Well, that I can do.† So I proposed that the Universe is only five minutes old, God having created it five minutes ago, with the appearance of great age, the fossil record in place, etc., and our brains complete with the memories of a lifetime.† All we have is our memories as evidence that we have lived a long life, but those memories could have been created for us five minutes ago.† There isnít a shred of supporting evidence for my theory, and it is utterly unfalsifiable.† The point being that anybody can make up similarly untestable crap all day long, which is what the net tonight was all about.† Later, things sobered up.† I remarked that a research group is analyzing the randomness of radioactive decay, electronic noise, and other natural processes assumed to be random, to see if the statistical properties really are random. †If they are not, then it may be because this physical reality we all believe in is just somebodyís computation.† Steve K6TXH made the interesting point that truly random processes may appear non-random due to the limited resolution of computers.† Still, if the randomness is sufficiently non-random, it wouldnít be explainable by computer resolution limitations alone.† More and more, physicists are saying that the Universe looks like a giant computation.† The net continued on for a while, sensibly.† I enjoyed some antenna modeling talk with Steve and Greg K7ZAR, especially when Art Bell and The Loop came up, but the net finally went off the deep end again.† Moody WQ6I checked in very late, and we all enjoyed some signal reports and audio testing with him.† Everyone was most complementary of my signal and audio, and wanted details on my rig and antenna.
BZ and I dine at the Red Fox Room often, as Iíve mentioned many times.† The interior dates from the 1500ís, and was imported from Britain.† Anyway, across the street is a Russian restaurant called the Pomegranate, and we have had our eye on it for a long time.† We finally tried it Friday night, and it was absolutely out of this world.† Saturday night we ate at the Red Fox.† We had a nice booth, but I was bugged because my new shirt had an itchy tag in the back, small though it was.† We had no decent cutting tools, but I did have a serrated steak knife.† So I grabbed the tag with my left hand, pulled it around to the left side of my neck -- twisting the collar -- and started sawing with my right hand.† Well, I carved through the tag and right into my neck.† So now Iíve got this blood oozing out of my neck, in public.† It wasnít pulsing, so I guess I didnít cut through any main cables.† I pressed on the wound with my hand, but blood was dribbling through my fingers.† I axed for another napkin, and thought about tying it around my neck as a tourniquet, but that seemed problematic.† So I just pressed the napkin hard against my neck.† By the time we got out of there, I had mostly staunched the flow.† I ditched the bloody napkin in the restroom trash can.† For desert, we decided to go across the street to the Russian place again.† Weíd had a delicious desert there the night before, and wanted more.† So we went in and ordered ďToad Sweat.Ē† Itís two mounds of ice cream surrounded by fruit.† Olga the waitress tells you to lick your finger and punch a hole in each mound.† Into the holes they pour this incredibly spicy-hot chocolate syrup.† Well, my neck started to squirt when it was time to punch these holes.† I think I got excited and my blood pressure went up, starting the bleeding again.† So I grabbed my neck, hoping Olga hadnít noticed this river of blood erupting from under my ear.† I turned my wound away from the waitress, but then stupidly used my bloody hand and finger to punch red holes into the white-as-virgin-snow ice cream.† Olga looked horrified, so I told her that instead of licking my finger, I bit the end off.† She just walked away, and I was afraid she would get the manager, or the cops, so I put some bloody money on the table, took a quick bloody bite of ďToad Sweat,Ē and we bolted for the door.† BZ didnít want any ice cream.† I walked out the door with one of their nice napkins against my neck, dripping blood.† We left that place looking like a crime scene.† I think weíre going to stay away from the Ruskies for a while.
Thursday Feb 7
The Art Bell Afterglow Net (The name of the net is in dispute.)
KN6Z, WG6K, N6LN, AG7G, VR2HF, AG6IS, AC6W, KR7RR
Well we had a fine bidness QSO tonight.† Initially, Duane AG7G and I tried to reproduce the cool AM roundtable they have on 3870.† It sure is fine bidness, and we are ok on it.† Duane AG7G and I talked about The Killer in So. Cal. for a while.† Stan WG6K joined us, and he axed me if I had tried out his device.† Jack N6LN and Duane must have misunderstood something I wrote about Stanís smoky product, and, taking the opportunity of having Stan on freq, started busting my balls in front of Stan by axing me about my alleged complaints about smoke.† I tried to play it all down and deflect the conversation, but Stan seemed concerned about the smoke.† We continued talking about Stanís Station Manager and its use, and wireless headsets.† Then talk turned to my sizeable lot, and if BZ wants a pony.† Stan mentioned his kidís Chevy Volt.† I think itís his kidís.† Anyway, that ignited another iteration of electric car debate.† The gang was also interested in babalicious accounts of babaliciousness at school, so I told them that I have a Miss California runner-up in my class.† At least, that is what one of my students says.† Iíll have a closer look at her.† Sheís statuesque and attractive, to be sure, but Miss Cal caliber?† I dunno.† Dan VR2HF wants to write a book on the rise and fall of the Little People.† Heís fishing for material.†
Wednesday Feb 6
The Low Down and High Smelliní Net
KN6Z, WQ6I, WB6GGY
We mostly talked about antennas, at least while I was on freq.† Art Bell hangs out on 145.555 simplex, so we were musing over how much antenna and how much tower and how much power one would need to work Art on two meter simplex from San Diego.
Tuesday Feb 5
3840 CBers
KN6Z, K6TXH, KG6ZAM, KC7CQP, K7DV, W5HO
It just breaks my heart to hear these cocksuckers destroying ham radio, so I checked in just to tear them a new asshole.† But I got distracted somehow, and wound up reading to them Californiaís definition of hearsay evidence.† Steve K6TXH and Phil KC7CQP were arguing on and on over whether a copís testimony against Phil was hearsay or not.† Phil says it was hearsay, but it sounds to me like the cop testified as an eye witless.† He said he saw Phil maneuver without signaling.† I donít think the copís testimony was hearsay.† Anyway, soon after I checked in, we dropped the whole bidness.† Steve reported something cool: there is a Velveeta macaroni and cheese commercial running that features ham radio.† Wowee wow wow.† I canít wait to see it.† Iíll definitely need a change of underwear when I do see it.† Steve started singing Dust in the Wind for some reason, so I whipped out my guitar and played it for the gang.† They all were most impressed and complimentary.† It instantly ingratiated me with the CBers, and suddenly people wanted to know my name and call.† So I made some new friends.† Some old friends dropped in to say hi, as well, such as Dry Vagina Jackalope, and Larry W5HO.† Larry says he gets on a couple times a week these days.† Phil KC7CQP is located in Pahrump, and, like the rest of the CBers, was blown away by my huge signal.† So I gave him the lowdown on my rig and antenna.† Naturally the QSO turned to Art Bell, with Phil being in Pahrump and all.† I axed him if he knew The Man, and as a matter of fact they are good friends.† I axed him to pass along my regards next time he talks to Art.† Art hangs out regularly on 145.555 simplex, so I need to put up a high two meter antenna, and get me a big two meter amp.† Steve reported favorable results on his vee reflector experiment.† The reflector is about a half wavelength of wire, underneath his vee.† Mostly on the ground.† I think Iíll try that.† Sounds easy enough to do.† We all discussed my plan to slowly grow my vee into a full size Art Bell-loop.† Steve was most enthusiastic.† We finished the QSO with a discussion of a possible return to the Moon, and why we should do it.† Helium 3, for example.† That really morphed into all things Apollo, and lunar.† I met Buzz Aldrin a few years ago at the Aerospace Museum here in San Diego.† We mused at the fun I could have had if Iíd had Stan WG6K along to get in Buzzís face and tell him he had not really been to the Moon.† These cocksuckers gave me the warmest of welcomes tonight, and an equally warm send off when I signed.
Monday Feb 4
Art Bell Afterglow Net
KN6Z, AG7G, KG6ZOA
Duane and I spent an hour or so talking about our recent real-estate acquisitions.† We also talked about a movie we like, called Being John Malkovich.† I told Duane about an email I got this morning from a former student, axing me if Iíd be interested in going on a date with her boyfriendís mom.† I should have replied: Sure, as long as sheís a virgin.† Just as we signed, Anna KG6ZOA checked in.† I keep calling her the ďfalsetto jammer,Ē until I realize I am talking to a female.
Sunday Feb 3
AM Roundtable 3870
KN6Z, K6MJD, WJ6W, WB6YEC, AC6CG, N6BMI, N6SDX, K6FMB
There were more stations than this on, but this is who was left when I signed in.† In summary, the QSO went like this: Ok, Glenn, real good.† Ok on your tumors.† Ok on your prostate.† Ok on your house burning down.† Ok on you being ok on the shit Iím ok on.† Real fine bidness.† I canít remember who it goes to nextÖ
Well, actually, there was more to it than that.† I enjoyed talking to former Little People Mark K6MJD again.† Heís ok.† Real good.† Real good on being Mark.† He was very pleased to work me again, and I was real good on that.† Fine bidness.† I updated Mark on my secret new QTH.† Yep, I did.† Real good.† It was fine bidness telling him all about it.† He was ok on it, too.† I love it when people donít argue with me, but are just fucking ok with every God damned thing I say, and thatís why I love the AM guys on 3870.† Itís comfort radio.† And Iím ok on it.† These guys like to talk about AM radio.† Thatís what their deal is, and let me tell you, their deal is NOT Art Bell.† I couldnít get them to talk about Art Bell or even the Super Bowl.† Where the hell do these guys get off not talking about Art Bell?† Who do they think they are?† They are not famous, not influential, and nobody will much notice or care when they are dead.† An affiliation with someone whose name means something is the closest they will ever get, but at the rate they are going, they will not get even that.
So, anyway, screw those guys.† I took a break and then tried to find the Low Down and High Smelliní Net, but there was this powerful ESSB east-coast station right on 3636.† Weird.† Sounded great, though.† Later I found the Low Downers on 3640.† We had:
KN6Z, WQ6I, K7PRS, W7HW
The guys were about to sign when I jumped in, but the new action seemed to recharge their batteries and they stuck around a while longer.† When Hot Water bubbled up from the noise, it was good for even more fun.† Or bullshit.† Or something.† It was categorical, whatever it was.† Hot Water remarked that he liked the way I could ďagitateĒ a frequency.† Me?† Huh?† Hot Water, I specialize in being bland, not provocative, uninteresting and inoffensive.† What really blew everybody away was Hot Waterís first question: ďGlenn, howís your hair?Ē† WTF?† I told him that while dying the gray out of my temples, I screwed up somehow and wound up with orange bands on the sides of my head.† Hot Water also remarked that ďÖGlenn guided me into this situation.Ē† And he stated so, categorically.† He was talking about his involvement with the Little People, or perhaps 75 meter bullshit, generally.† I axed Hot Water about the Super Bowl, but he doesnít give a shit.† The shit that he doesnít give doesnít amount to as much shit not given as that which he doesnít give about Art Bell, but he still REALLY doesnít give a shit about the Super Bowl.† He gives a shit about Nascar.† Where the hell does Hot Water get off not caring about Art Bell?† Oops, wait, I already did that.† See above. †Well, besides catching up with Hot Waterís latest situation, I gave a report on my latest station upgrade.† My 220 line and my coax have been lying outside on the ground in front of the house, and pulled through a window when it was time for radio.† They are now safely and conveniently routed through the attic, and down through the closet ceiling, and out the closet door to the rig.† I REALLY need to get this station grounded.† Thatís the next thing.† BZ and I hosted a Super Bowl party today for some of BZís extended family and in-laws.† Lots of good booze and food.† It put me to sleep before the Super Bowl was even over.† But that power outage was just too much to take.
Thursday Jan 31
The Art Bell Afterglow Net
KN6Z, AG7G, N6LN, KG6ZOA, K6RBN, WQ6I
Wowee Wow Wow.† We had a LADY on freq tonight.† Anna KG6ZOA.† God, I was so embarrassed.† I mean, the other guys are such animals.† I wish they could show some class and refinement once in a while.† A least when a sensitive lady is around.† The guys axed me about the start of the new semester, hoping Iím sure for stories of babaliciousness.† So I told them a babalicious story.† I received in the mail today the much coveted WG6K Station Manger + (SM+).† I wonder if Stan would accept a return for deodorizing.† I wish Stan would make his wife smoke outside.† By the time I got the box open, I had tumors on my hands.† I was reading part of the SM+ operation manual over the air.† God, Iím not sure I can figure out how to use the damn thing.† Iím afraid Stan is going to think that Iím an idiot, so I might have to somehow fake its use on the air.† Like whistle into the mic to simulate the IDer.† I could just degrade my audio somehow to simulate the use of a wireless headset.† Duane AG7G discussed his upcoming trips to Dallas and Cabo.† Dallas is going to be bidness, and Cabo is going to be fun.† We also discussed Duaneís Art Bell sighting on 20 meters.† Art was talking to somebody in Alaska, and was apparently 50+ at Duaneís QTH.† Duane didnít see how that was possible unless Art was running illegal power, but Iím sure that shit wasnít going on.† Art would NEVER do that.† That would be disgracing the fraternity, the brotherhood, of ham radio.† Art just buys those huge amps so he can run them into dummy loads and heat the shack.† It gets cold in Pahrump in the winter.† Jack N6LN made some remarks about environmentally friendly Shuttle-foam, which falls off easier than the evil Freon foam, so I did some reading and found an interesting list of Columbia-disaster myths: http://sts107.com/kooks%20and%20myths/kooks.htm.
Wednesday Jan 30
The Short Attention Span Net† 3740
KN6Z, WG6K, WQ6I, NI6R, K7ZAR, K7NUT, N6NWX, KR3RR, VE7FWP, VE7UB.
Wowee Wow Wow.† What a great group we had on Stanís freq this night.† I was listening to Stan and one other guy for a while, when I finally I checked in.† I mentioned that K7ZAR and I had a long Star Trek QSO a couple years ago.† So we started talking ST, and Stan mentioned that the issue of peeing and pooping is never addressed on ST.† Well, one thing leads to another, and pretty soon we were talking about the problems one might encounter in combat when Nature calls.† And how inconvenient it must be for women in combat to take off their clothes to take a piss in the middle of a fire fight.† Bodily fluids always draw a crowd, and so we had a bunch of cool entertaining people on freq in no time.† We really spent a lot of time talking about peeing.† I think my greatest contribution to ham radio has been bodily fluids and related topics.† It always gets people into the tent.† Stan told us about an article he was reading about the stoned heads on Ether Island.† Two thirds of these damn things are under ground.† They have bodies, but you canít see them because they are below the surface.† Nobody knows how they got buried, but there is plenty of arguing about it.† Stan turned us on to a music download site: SPOTIFY.† So we screwed around with that for a while.† Speaking of music, Redwood City Bill N6NWX is an accomplished pianist.† Check out his honky-tonk video: http://www.youtube.com/watch?v=6FVuTu0GxIY.† Bill pretty much just plays by ear.† I wish I could do that.† What a magical talent.† We had a bunch of crazy Canadians on freq tonight, too.† They talk aboot crazy shit.† And something brought Moody WQ6I out of the woodwork, but I canít remember what it was.† It was a great night of radio.† Good signals and good conversation.
Monday Jan 28
The Art Bell Afterglow Net† 3808
KN6Z.† Nobody showed up, so I slid on down to Stan WG6Kís freq 3740, and joined the Short Attention Span Net.† Stan was hosting our old buddy ďthe captainĒ KR3RR, and WA7PRC and K7NUG.† Later on, Jack N6LN joined us, and Duane AG7G.† Duane tried to get some shit going with Stan by axing Stan why he answers a question with a question, but it really wasnít good for much fun.† Stanís been around, and is not easily baited.† We talked a bit about my piano prof back in the late 70ís, a prevert who lusted after Yours Truly.† Putting up with it got me a dinner with Van Cliburn and his entourage, after a performance with the San Diego Symphony, because the piano prof had been long-time friends and had gone to school with Van.† We also talked about life in fashionable Jamul, and all the border patrol action around here.†
Saturday Jan 26
The Low Down and High Smelliní Net
KN6Z, WQ6I, WB6GGY, K7PRS
Thursday Jan 24
The Art Bell Afterglow Net
KN6Z, N6LN, AG7G, KI6PYY
Monday Jan 21
The Art Bell Afterglow Net
KN6Z.† Nobody else showed up.† Fuck them.† So I slid down to Stanís freq:
The Short Attention Span Net
KN6Z, WG6K, AG7G, AE7J, KE3RR, K6THX.
We talked about a lotta shit, including an article in the 125th anniversary issue of National Geographic, about turds.
Friday Jan 18
The Low Down Net
KN6Z, WB6GGY, K7PRS.† I signed on briefly to say hi, and get some signal reports.
Thursday Jan 17
The Art Bell Afterglow Net
KN6Z, N6LN, AG7G, W6MTP, WQ6I, WB7WQK, W6ELB, N7EAA.† We talked about my new digs some more, and Duane AG7Gís new purchase, and Jack N6LNís plans for a real estate investment.† It was fun meeting some new people tonight, and some old friends, like Mike W6MTP.† We enjoyed having Moody WQ6I with us, too.† Moody told us about some jamming attacks heís been enjoying lately.† I read a tabloid story about a woman who tried to murder her lover with her humungas boobs.† We also talke some about the Brady Bunch, and Art Bell.† Oh, thank God for Art Bell chat.
Wednesday Jan 16
The Short Attention Span Net
KN6Z, WG6K, W6DTW, VE7ANB, K7NUT.† I collected some signal reports.† We talked about the constitutional dollar, among other things.
Tuesday Jan 15
The Short Attention Span Net
KN6Z, WG6K, VR2HF, K7NUT, WA7PRC.† We talked about outdoor security systems, and related matters.† Band was dead tonight.† Nothiní going on.† I picked up a copy of a grocery store tabloid, and read some stories, which was good for a few laughs.
Monday Jan 14
The Short Attention Span Net
KN6Z, WG6K, W6DTW, KR7RR, AG7G, N6VNI.† I list myself first, even if itís somebody elseís net.† I listened to Jack N6LN and Duane AG7G talk about taxation up on 3808 for a while, and then slid down to say hi to Stan.† I talked to Stan a bit about his talk-o-meter.† As usual of late, Iím interested in my Jamul-signal report.† I threw up my Jamul vee in, like, 30 min, in the dark.† Itís really working well.† Later on, Duane AG7G dropped in, as well as some other stations.† George N6VNI in La Habre gave me a +60, and thatís why he kicks ass.† I guess we sort of finished off talking about Piers Morganís whoopiní of Alex Jones in their gun debate.
Sunday Jan 13
The Art Bell Afterglow Net 3808
KN6Z, AG7G, N6LN.† Well, tonight we mostly talked about Jamul (Huh-mool), and whether you can see the ocean from here, or any islands.† We also discussed Duane AG7Gís new digs in fashionable Mckinney, TX, and if heís lost his mind.† There wasnít much else going on, on the band.† The Low Downers were not down low, at least not on 3636, and Stan WG6Kís gang was MIA as well.† Iím thinking of evolving my vee into a large loop (a temple, really), starting small, and seeing at what point, if any, there is a benefit.† Maybe add on a half-wavelength of wire to start, forming a one-wavelenth loop.† A one-wavelength loop at my momís house did no better than a vee at the same height.† But I still think thatís a good starting point for the new experiment.† My antennas may be half-assed, but at least Iím methodical about it.
Saturday Jan 12
The Low Down Net 3636
KN6Z, WQ6I, K7PRS, WB6GGY, AG7G, W7HW, VE7FWP, VE7ANB.† Wowee wow wow.† We really enjoyed a bit oí the old, tonight.† It was practically the Little People all over again.† I was interested in signal reports tonight, and it looks like my temporary Vee at 38 feet is doing very well.† Hot Water W7HW says he is going to be around again, and Moody WQ6I told us that Bob K6AII is promising to get on freq again as well.† Adrian VE7ANB was most enthusiatic about my plan to erect a full-size Art Bell loop.† As I type this at 1 a.m., I am listening to the CBers on 3843.† OMG, what a bunch of red neck losers.
Thursday Jan 10
The Art Bell Afterglow Net 3808
KN6Z, AG7G, WG6K, N6LN and The Peanut Gallery.† Yeah, we had a sizable peanut gallery Thursday night.† I threw up a quickie antenna just to get back on the air, with a better one to come, but my signal wasnít that great at Duaneís QTH, apparently.† Duane was as loud as usual, and Stan WG6K was booming in.† Apparently my signal was normal at Stanís.† I could barely hear Jack N6LN, and he could barely hear me.† I could sure hear the Europeans booming on on 75 that night.† I want to get my Vee back up to at least 60 feet, as it was a few years ago.† Duane wants me to put up a Rohn, but that just doesnít make economic sense to me.† For a tenth the price, I can hoist me wire on aluminum poles, arr, which is what Iíve always done.† Duane should get a job as a Big Guvíment spender.† Heís got big ideas for other peopleís money.
Thursday Dec 27
The Art Bell Afterglow Net
KN6Z, AG7G, JA5AQC, N6LN vi WA7LIE, WQ6I.† The Afterglow got off to a pretty slow start, tonight.† Duane AG7G and I shot the shit about his Dallas trip, what we did on Christmas, and my cool new AR.DRONE 2.0, and the iPad I bought to fly it.† The iPad cost almost three times what the damn drone cost.† I really donít have much use for an iPad, except to fly a drone, which I will probably tire of in about a week.† Everybody wants me to fly it over nieghborís yards surrounding babalicious babes sunbathing, and shoot video from the drone cam.† Masaru JA5AQC from somewhere in Japan checked in.† We donít get much Japanese action on 75.† Steve K6TXH pugged the hole, when Masaru left.† Steve talked to Duane about Texas rednecks, and terrible places to live in Texas.† I told a joke about the Greatful Dead, and so we stayed on that subject for a while.† Then Jack N6LN via WA7LIE checked in from PI.† He told us how his vacation is going over there.† He was watching a tropical sunset while he talked to us.† When Iím on an exotic vacation, the furthest thing from my mind is talking to ex-Little People over the internet.† Steve wanted to hear about the gross shit he thought Jack must be eating over there, but Jack said there were some pretty nice buffets around.† Moody WQ6I had been sand bagging for a while, I think, and jumped in late in the QSO.†
I got this nice email from SWL ORV K6UEY:
Contrails were mentioned in the Log so I thought I would add this tidbit! When I did my patriotic duty of serving my 8 years in our armed forces I was in the Air Force. I was assigned to a Fighter Interceptor Squadron at Travis AFB near Sacramento. We had Saber jets when I first got there the F86D all weather Interceptor. While there we up graded and was the second Squadron to get the(then NEW) F102 Delta Jet Fighter.Stationed there at Travis was also a Strategic Air Command (SAC) squadron. The bombers B36's would go on 18 to 36 hour training missions, I flew on one 18 hour mission, we flew from Travis to SF and did a simulated bomb run then to Salt Lake city ,then around to Wyoming, across Montana .up through Idaho and down through Washington, Oregon, and back to California. It was quite an experience to fly in that 10 engine monster the B36!
We were most of the time in the area of 35 to 45K and made big Contrails. During the flight they would scramble the Interceptors and do an intercept on us as they would an approaching enemy. This was a standard practice, the bomber would try to confuse the tracking Radar to evade the intercept, and of course it was their job to find us and intercept! So when you see the contrails that look like they cross it may be the Air Force training on how to protect the country if we are ever invaded! Of course now the big threat is Missiles and that requires a totally different approach !
To everyone the BEST DX es a Very Merry Christmas to ALL , The Ole SWL'er ORV K6UEY
Tuesday Dec 25
I think it was on this night that I heard Jack N6LN, straight from PI, via WA7LIE.† He was talking to somebody on Stanís freq, I think.† I also heard the Entity W6EZV recently, on Stanís freq, axing Stan where the hell the Little People were.† Theyíre H-I-S-T-O-R-Y, Greg.† There are no Little People.
Monday Dec 24† Christmas Eve
The Art Bell Afterglow Net
KN6Z once again had a very nice QSO all by himself on this Holy night.† No bullshit check-ins, or people talkiní shit I donít wanna hear, or shit somebody else doesnít wanna hear.† Just me and the baby Jesus.
Thursday Dec 20† ONE day until the end of the world.
The Art Bell Afterglow Net
KN6Z, AG7G, WG6K, KG6ZAM.† Duane AG7G had only been home from his Dallas house-hunting trip for about 20 min, when he turned on the radio just to feel a bit oí the olí Art Bell afterglow.† He looked at nearly twenty houses down Dallas way, and actually put an offer on a house in a little dump called McKinney.† So it was a very productive trip.† We all spent some time talking about McKinney, and why the hell anybody would want to live there.† It has actually made some ďtop tenĒ lists.† Stan WG6K sent around some pix of U-turn contrails from jet airliners.† We speculated on why they might make U-turns.† Somehow we got on the subject of Star Trek; I guess it had something to do with a mini black hole destroying the Earth.† Stan then mused about the lack of bathrooms on the Enterprise, or any apparent need for them.† It was then suggested that shit could just be beamed right out of the insides of the crew.† I suggested that it could be beamed into a Klingon starship, perhaps right into the bowels of the Klingons.† The QSO finally had arrived at its logical conclusion.† The point of convergence of all former-Little People QSOs. We cracked a few jokes about the end of the world, and called it a night.
Monday Dec 17† FOUR days until the end of the world.
The Low Down Net
KN6Z, WQ6I, WB6GGY, K7PRS† I am used to talking to myself on the Castaways Net, so I really didnít need these Low Down guys to help me out, but what the hell, they were there, so I talked to Ďem.† I axed Phil WB6GGY about his perrenial laryngitus, and if his doctor has suggested that Phil just try shutting up for a while.† Apparently Phil is pretty used to hearing this advice, especially from his wife.† I talked with Porta John K7PRS for quite a while about EME on 2m and 432 MHz.† Iím sure we will be talking more about that.† Itís something I want to try.† But Iím not interested in doing it via digital modes.† I want to actually hear my own signal bounce back.† I want to do high gain, high power EME.† I want to be the Art Bell of EME.† I want to do ESSB EME.† I want to do EME audio testing.† I want to start an EME audio net.† John told me the ten GHz EME guys actually work each other off of specific, targeted regions of the Moonís surface.† Wowee wow wow.† Thatís a narrow beam.† The whole damn Moon is only a half degree in angular diameter as it is.† We also talked some weather.† You know, in defense of weather reports, theyíre not so bad.† They take very little time, and have a certain amount of variety, unlike much of what we endure on 75 m nets.† And they donít piss people off.† Well, I can think of one person they piss off.
Friday Dec 14
The Castaways Net
KN6Z† I had another lovely QSO with myself, on the deeeeeefunct Castaways Net.† I talked to myself about the shocking cover of the current issue of Science News: Homosexuals.† The cover is pink, and on it there are a couple of daddies with their ďchildren:Ē two little girls.† The article discusses the social effects of new household arrangements.† I also exchanged weather reports with myself.† Wowee wow wow, is it ever cold down here in San Diego.† Lots of rain and traffic accidents, too.† I listened to the Low Down Net for a little while, then went up to 3840 and listened to the CBers on 3840.† Steve K6TXH was taking on the entire frequency.† ďI like chicks.† I got plenty of sperm for the chicks.Ē† They were talking about burlap wedgies and balls and shit.† Oh man, it was really a low brow QSO.† I think my lonely Castaways QSO was the best thing on the band.† Polite, stimulating, and I agreed with everything I said.
Thursday Dec 13
The Art Bell Afterglow Net
I threw my call out a few times between 12 and 12:15, but heard nothing.† I saw an email too late that Duane AG7G would not be available til 12:30, but I was gone by then.† I slid down to the Low Down Net and listened to Moody WQ6I, Phil WB6GGY, and John K7PRS for a while.† Weíre having a winter storm in San Diego, and itís really cold.† I gave a final exam tonight, and the room was freezing.† I tried to turn up the thermostat in the classroom, but I never have any luck with classroom thermostats.† Wed night I was listening to the AMI net on 3870.† Itís an AM net that meets Wednesdays at 8.† Billy N6YW and Mark K6MJD checked in.† That AM net is the most excruciatingly slow net I have ever heard.† The check-ins take soooooooooo long, not because there are so terribley many stations, but because net control just talks and talks and talks and says nothing.† It goes on and on and on, and thatís before they even start the ďround table.Ē† If I were a lot younger, I might precipitate, but I just donít have enough time left now.† I could check out waiting to check in.† One reason Iíd like to play is that AM guys are all about audio, and I love that shit.† Yeah, me and Art Bell.† We love that shit.
Tuesday Dec 11
The Low Down Net
KN6Z, WQ6I, K7PRS, WB6GGY
I gave the Low Down Gang a report on the travel plans of a couple of the members of the Art Bell Afterglow Gang.† I also gave the Low Downs the low down on my down-winding semester.† John K7PRS informed me of a talk up his way, at Northrup-Grumman, open to the public, on the replacement for the Hubble telescope.† But, alas, I have to give a final that night.† Moody WQ6I discussed the near-tropical weather conditions of some islands off the coast of Washington State.† We agree that Duane AG7G should just stay there in the winter.† Moody thinks the weather in Dallas in the winter can be pretty damn bad.† I read an email from SWL Orv K6UEY.† He wishes everyone a joyous Christmas and a Happy New Year, but did not bitch about anything.† I felt cheated.† We did NOT talk about Art Bell, and so what might have been a very nice QSO, ended in tragedy.† The Low Down Net has been attracting the likes of WARFA Billy N6YW, Conrad N7EN, and Big Bear Bob AF6D.
†
Monday Dec 10
The Art Bell Afterglow Net
KN6Z, AG7G, N6LN.† We talked about Duane AG7Gís upcoming trip to Dallas, and Jack N6LNís upcoming trip to the Phillipines.† We also read a few bizarre Drudge stories.
Friday Dec 8
The Castaways Net
KN6Z† While I was enjoying a QSO with myself on the Castaways Net, I listened to Stan WG6Kís group.† He ticked off a long list of stations that had been on freq this night.† Stan has the premier group on the band now.† We all ought to just join his net, and do our squabbling there.
Thursday Dec 7
Art Bell Afterflow Net
KN6Z, AG7G, KG6ZAM† The net was pretty slow.† Duane AG7G talked about his upcoming trip to Dallas, to scope out snowbird houses.† My eyelids were very heavy early, and the whole thing collapsed about 1 a.m.
Wed Dec 6
Well, our band played the big, Christmas concert Wed night.† We teamed up with the other college in our district.† They are larger, and were the original college.† Our campus opened somewhat later.† Anyway, they played three, then we played three, then we teamed up for some honest to God Christmas music.† Medleys, acutally, of Christmas carols.† One medly, called ďMinor Alterations,Ē was very interesting, because all the carols were in minor keys, giving the whole thing a menacing sound.† Scary Christmas.† ďHe knows if youíve been bad or good, so be good for goodness sake, or Santa will break your little neck while you sleep.Ē† La La La La La.† I played pretty well.† Didnít kick myself as much as I usually do after the show.† I had a short solo in the first piece, which I played well, but then I sort of let down as I sat back to just enjoy the concert.† So I blew some easy stuff.† Itís hard to maintain concentration when the heatís off.† My mom and Becky came to the show, as well as my best bud Dave, and his latest internet woman.† We had a big crowd, and they were very appreciative.
Tuesday Dec 5
3636 (I donít think they like being called the Moody Doods, so Iím going to knock that off.)
KN6Z, WQ6I, K7PRS, WB6GGY.† I joined the gang for a while before going to bed, and we all had a nice chat.† We talked about shit they donít like.† I also heard some stories of recent trouble around the band.
Hereís a story about a rare debilitating condition afflicting women, marked by continuous sexual arousal: http://www.tampabay.com/news/health/medicine/article1264559.ece.† So, um, how would a concerned citizen go about meeting these women?
Monday Dec 4
The Art Bell Afterglow Net
KN6Z, N6LN, AG7G, KG6ZAM, VR2HF, WG6K, VR2HF, K6TXH.
Duane kicked things off by giving a report on his QSO with the Moody Doods.† Then he gave us a weather report.† And then we talked about the coming end of the world.† We were excited to learn that the only safe place to hide is Bugarach, France, where an alien spaceship waits in its garage to pick up true believers and spirit them away to safety.† Duane also talked about his search for a snowbird hideout in Dallas.† Stan WG6K joined us late, and made up a bunch of theories of reality, for our enjoyment.† Duane was hesistant to invent any realities of his own, because last time he did he apparently pissed Stan off and Stan stormed out of the room.† Dan VR2HF was on freq temporarily, but his internet link was cutting out so he gave up.† Steve KG6TXH hit the frequency bellowing some unintellible shit, at which point the whole QSO shifted to pot talk.
Friday Nov 30
The Castaways Net
KN6Z, N6LN, AG7G, KG6ZAM, WQ6I, K7PRS, KL3DO, K7RI, N6DCN.
So once again a truce was called, and some of the refugees from the Little People Net got together tonight to walk on eggshells for a while.† It certainly started out cordial.† I gave a weather report.† At least one station checked in axing for a signal/audio report.† That was nice and familiar and comforting.† We avoided getting too cerebral.† Duane AG7G did mention that John K7PRS was mad because of Duaneís making fun of the Lord, with his ďZombie JesusĒ jokes.† But John was on freq and said that that was NOT the case.† So they exchanged a couple of salvos, and it really felt good.† Just like old times.† They each told each other that the other was too weak to copy.† We wondered out loud what had become of Hot Water and Mal.† Moody WQ6I floated the idea of launching a surprise antenna-building attack on Orv K6UEY.† But I have already promised Orv that there would be no surprise visits.† Apparently some of the Good Olí Boys from the old Bell Guard can be found these days down/up on 160, early in the evening.† Including The One, Himself.† Well, I obviously need a longer antenna if I want to feel that old magic again, the comraderie shared by people privilaged to know somebody who matters.†† When KL3DO checked in we all got a thrill, because we initially thought it was the legendary, the far out, K6LDO.† Narco Dave.† Dammit, half the hams on the radio are strung out on dope all the time, and Iíve gotta deal with life clean and straight, most of the time.† My opioid receptors canít take this shit any more.
Monday Nov 26
The Art Bell Afterglow Net
KN6Z, N6LN, AG7G, KG6ZAM.† Conditions were not too good tonight.† We opened with some talk about the Moody Dudes, but it wasnít gossip, just observations on their operations.† I read a couple of political rants emailed to me by the all knowing, all seeing Orv K6UEY.† That triggered a short discussion of taxes and Obamacare.† Then we moved on to a story about a man who choked to death on roaches, immediately following a roach eating contest in Miami.† We also discussed some research debunking common assumptions about female porn stars, among them low self esteem.† And we had some laughs over a story about a guy who discovered after 19 years of marriage that his wife was a man.
I was waiting to board a boat a couple of weeks ago, to be part of a memorial scattering of cremains at sea.† I was sitting in my car in a parking lot in Oceanside.† I was watching this refuse raider going from trash can to trash can, digging for treasure.† So I decided to leave him some.† I got an empty water bottle and deposited in it some of my very own golden essence.† I then took it to the nearest trash can and dropped it in.† When the garbage gopher got to my can and reached in and pulled out this Bottle-O-Piss, he just went ape shit.† I mean, it triggered this bizzare rant.† He was babbling at the ground and at the sky and to himself and whomever.† Whatever he was saying was unintelligible, but I could tell it was like a ďWhat is this world coming to?Ē sort of rant.† All over a mere Bottle-O-Piss.† And Iíll bet that guy has done some innapropriate pissing in his time.† I couldnít believe the scene he made.† OMG, people are so weird, arenít they?
Sunday Nov 25
SWL email
Hi Glenn, et al
Not sure to whom to address this to since the net seems to have scattered all over creation on the band.
Was looking at the log and noticed the indentations and wondered if they had some sort of symbolism or just sloppy typing!
Not much new here I think I have figured out where I can put my antenna,not the best but being limited to living in the city I just try to make the best of it. I do my best designing when I am laying in bed staring at the ceiling,now the trick is to convert it to a material action!
I noticed a lot of talk about Art Bell,that would be enough to keep me off the air.You would think after 40 plus years he would have the courtesy to reply to my E mails !!!
Well I am going to work on lengthen my telomere and try again getting older in a better fashion!!
Very best DX es 73 to all, the ole swl'er ORV
From Martin S.:
I can voice almost freddy Mercury today along with a few others playing around.
The Carry on is what he needed to do. Or realize at that time.
He died too young.
One other question, a bit politcal.
There are a number of educatiion administrations that are lessing part time workers to a lower to work week hourly requirement.
Knowing I also am getting old can we take care of ourselves?
Also from Martin:
Happy Thanksgiving and tell B Z She is #1.
Keep up the good work.
Martin S.
73
Saturday Nov 24
Moody Dudes 3636
KN6Z, WQ6I, WB6GGY, K7PRS.† The MDs were just signing when I checked in.† Moody WQ6I has been away, but is back in town, and back on the air.† John K7PRS and I had a brief QSO on EME matters.† We all sort of briefed each other on what weíve been doing, where weíve been on the band, and whose heard Art Bell, and where.† Now, just let me be clear on one thing.† The Moody Dudes are NOT the Little People Net.† If you guys hear me down there, do not come down trying to check in to the Little People Net.† The Moody Dudes is NOT the latest incarnation of the Little People Net.† The Moody Dudes are no more the Little People Net, than is the Art Bell Afterglow Net, or the Castaways Net.† These nets have nothing whatsoever to do with the Little People Net.† If you want to check in to the Little People Net, then you can just tune to 3680, and suck an egg.
Friday Nov 23
Castaways Net
KN6Z.† No other check-ins.† I had a great QSO, though.† No belly-aching or boring sermons.† The entire QSO was about Art Bell.† Saturday, everybody take a moment to remember Freddie Mercury.
Thursday Nov 22
The Art Bell Afterglow Net
KN6Z, AG7G, WG6K, KG6TXH, and a bunch of CBers.† Duane AG7G and I hooked up initially on 3805, but moved up to partake of some of the shit on 3840.† There was lots of talk up there about penises and guns (redundant, I know), so we got bored and moved down to 3836.† All that shit going on, on 3840, just makes me ashamed to call myself a ham radio operator.† Youíd think they would at least clean up the language for Thanksgiving, but no.† No way.† We all gave reports on our Thanksgiving dinners, but I sensed loginess.† I had, like, three dinners myself.† After the dinner reports, Stan WG6K bailed, and none of the rest of us had anything to say, so we all went QRT.† Steve KG6TXH did report an amicable exchange he enjoyed, with the great Art Bell W6OBB, on 75 m.† But apparently word spread quickly that Art was on the air, and that was that.
Tuesday Nov. 20
The Art Bell Afterglow Net
Tuesday: KN6Z, N6LN, AG7G, WG6K, and KG6ZAM were on 3805 tonight.† The QSO was very exciting as we mostly talked about the great Art Bell.† Jack N6LN reported that he actually talked to W6OBB on 160 m recently.† Mack and Scotty were on freq with him.† Wowee wow wow.† Iím going to have to start monitoring 160.
Friday Nov. 16
Science News NOOZE
The best of the Nov. 3 issue† Added Nov. 16
Male DNA Found in Female Brains
Fetal cells may be able to slip through blood-brain barrier
Children live on in their mothersí brains for decades, and not just as memories.† Scientists have found pockets of male DNA, presumably from boy fetuses, in the brain tissue of deceased elderly women.† So far, cells from fetuses have turned up in womenís blood, livers, lungs, heart and other organs, so finding male DNA in the brain isnít a complete shock.† Male cells from a fetus could have broken through the blood-brain barrier Ė a wall that protects the fragile brain from pathogens in the blood, but that shouldnít be possible.† Other possible ways male cells entered the females in the study: cells from a boy twin ended up moving into his sisterís body during gestation; male cells came from an organ donation, blood transfusion, or an older brother who had previously occupied the same uterus as the woman.
Thursday Nov. 15
The Art Bell Afterglow Net 3805
Tonight the stations afterglowing were KN6Z, AG7G, N6LN, KG6ZAM, W6CBS.† Jack N6LN has a new Heil mic, but I canít remember the number.† I guess itís a better match to his new 7600 than his PR-40, the mic that Art Bell and I use.† There was some Prop 30 talk and some green car talk tonight, briefly.† I broched the topic of shockingly sheer and clingy leggings that the girls are wearing now, with nothing covering their butts.† I read a related story on Drudge, about a hig