THE LITTLE PEOPLE LOG
Where life is beautiful all the time.
Since 6/20/06
<![if !supportLineBreakNewLine]>
<![endif]>
††††††††††††††††††† <![if !vml]>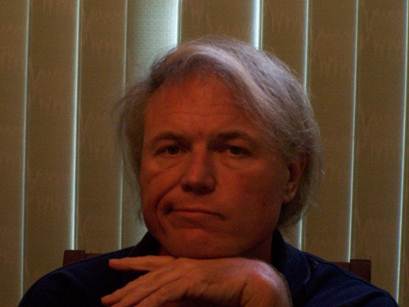 <![endif]>
†††††††††† I wish I were Art Bell
All the different Little People Network stations that checked in on 3765 kHz the week of 12/09 Ė 12/15, our RECORD for one week.
KN6Z, KD7BCW, NZ7J, N7EN, W5HO, KE3KR, NR7Q, AG7G, K6MJD, W6FE, KB5B, W7LW, K6HTM, AF7J, W7LNG, KI6U, AE6FG, WQ6I, AD5SU, KT0DD, N6NP, K6AII, KE7BBX, WJ6Q, K7PSK, VA7MJS, KG6TT, AD9DX, AA8KB, AD7HP, KF7J, KC7ZNA, WA7PZR, K6LDO, VE5ANB, K6ZSR, N7TH, W7RU, K6FEJ, WB7EUH, AF6D, KG6TT, K7PRS, WG6K, WB6GGY, KO6QK, WY8I, W7KOL, K6PIC, KF6VOM, XE1HDD/W6, AD7HP, KF7J, KB1UM, WY8I, WA7CO, KE7GET, NO5I, KC0HLX, W1VO, VE7AYQ, AF6D, WC1E, WA6DAC, W7ZCX, K6USY, KD8CFU, N7FDI (Echolink/Cross band). Sixty-three different stations, not counting the blues or non-extras, smashing the old record of forty-four.
Barney Hall of Fame: Ben KD7BCW, Eric W7ZCX, John W6FE, Cary KD7KAU, Mike VA7MJS, Mike KB1UM, Duane AG7G, Joe KO6M, Bruce W6RAT, Terry KB5B, Chuck KE3KR, Moody WQ6I, Bob AF6D, Mike AA8KB, Conrad N7EN, Randy KC7ZNA, Gary ZL3SV, Mark K6FEJ, Mark K6MJD, Larry W5HO, John K7PRS, Gregg AE6FN, RoboLon KE7BBX, Dave WA6DAC, Bruce N6THN, Gary W6FH, Kevin K7TST, Art W6OBB, Kevin AD8Q, Iain K6IAM, Bob K6MIT, Tom W7PD, Keith KD7KZV, Stan WG6K, Mike AD5SU, Phil WB6GGY, Bob K6AII, Adam AF6ME, Greg W6EZV, Buddy W7JPL, WJ6Y John, W7HW Duane, K7JRL John, N7MAL Mal, WY6L Dean, WJ6Y John,
Ham Radio Heaven: W6NZA Art, Dave WA6DAC; Eric W7ZCX; Terry KB5B; Diane N7TNP; Buddy W7JPL; Orv K6UEY; Ben KD7BCW. Whoís NEXT???
The Little People Regulars, past and present:
KN6Z Glenn ďSteward of the Realm of Art BellĒ San Diego
KD7BCW Ben ďThe Horizontal HamĒ Salem, OR.
K6AII Bob ďReady to RumbleĒ Rancho Cucamonga
AF6D Bob ďBig Bear BobĒ Big Bear
N7EN Conrad ďMr. NormalĒ Gilbert, AZ.
W6EZV Greg ďThe GREEN EntityĒ Burbank
W6FH Gary ďMouse BuddyĒ Nevada City
AG7G Duane ďThe AntichristĒ Yuppyville
WB6GGY Phil ďYosemite SamĒ Twainhart
W5HO Larry ďHOĒ New Mexico
W7HW Duane ďHot WaterĒ Silverton, OR.
WQ6I Moody ďMoodyĒ Claremont
WG6K Stan ďFat HeadĒ Aptos
VR2HF Dan Hong Kong
N6LN Jack ďI BallĒ Palos Verdes
W7MAL Mal ďMalcontentĒ Bullhead City
WAE6OF Paul ďClear ChannelĒ Bakersfield
K7PRS John ďPorta JohnĒ Redondo Beach
W6RAT Bruce ďRatĒ Coos Bay, OR.
KR7RR John Arrr! ďCaptainĒ Safford, AZ.
N6THN Bruce Vacaville
KB1UM Mike ďMusic MikeĒ Seattle
Flying Dish video: https://www.youtube.com/watch?v=gl4OuRvxzMY.
Friday Aug 12?
The New Oxford Circle† 3636
ďThe PunkĒ KN6Z, WQ6I, K7PRS, K5GCB, W6MVM, K6AII, KB1UM
As usual Iím writing about this QSO so long after the fact, that I canít remember what happened.† I think I reported on my trip to our local fair.† I got a report from Mike KB1UM on his band.† He has a couple of new members.† I axed Moody WQ6I if he was going to host the next WARFA retreat, but I guess no fucking way.† Some of us saw a few Perseids meteors, so we compared notes on that.† I gave a report on my EME project.† As of this writing (not necessarily as of the QSO date), the EME hole is dug.† All eight feet.† I have built an A-frame over it, and using the A-frame and block and tackle, I lowered the footing into the hole.† I still need to lift it out again and rig it for the concrete.† The telescope pier has arrived, so the hole for that is also ready for concrete.† When I get the EME footing rigged, Iím going to call in the concrete truck and fill both holes.† We discussed the movies 2001 and 2010.† And we discussed the LIGO gravity wave observatory.
Tuesday July 12
The New Oxford Circle† 3636
ďThe PunkĒ KN6Z, WQ6I, K7PRS, WB6GGY, W6MVM, N6YW, AG7G
It was cool working Billy N6YW again.† We talked concrete.† Steve W7CI, the Giver of the Dish, recommends seven cubic yards of concrete in which to sink my EME tower footing.† Thatís 30,000 pounds of concrete to hold up 1500 pounds of EME mount, at only seventeen feet.† So we unanimously voted that that much concrete is rediculous.† So far I canít get anybody to dig me a hole.† Construction companies just arenít interested in hauling big machines far into the boondocks, just to dig a little hole.† Iím really fucked, because itís too big a hole for a shovel.† Well, somebody at the local hardware store gave me a lead for a local backhoe artist.† Iíll try his number.
There has been progress on the optical project.† A mexican with a jackhammer dug me a 4.5 foot-deep hole.† Iíll fill it with concrete and three J-bolts, to which I will secure the telescope pier.† Then Iíll mount the scope on the pier, and build the observatory around it.† The pier and scope have been paid for and ordered, but the customized pier will take a month to get here.
Wed July 6
The New Oxford Circle† 3636
ďThe PunkĒ KN6Z, WQ6I, K7PRS, WB6GGY, W6MVM, WQ6I, N6RC, K6AII
I donít remember much about this; as usual I am writing long after the fact.† We talked about Hacienda Heights, J-bolts, my stagnating EME project, and sailing.
Mon June 15
The New Oxford Circle† 3636
ďThe PunkĒ KN6Z, WQ6I, K7PRS, WB6GGY, WG6K, AI6NA
As usual Iím writing this WAY after the fact.† My brother died May 24, and Iíve been very busy taking care of whatís left of him, and arranging the funeral.† But all thatís done, as I write this, on 6/20/16, the tenth anniversary of this page.† Three Thurmans down, two to go.† My mom and I will carry on.† The night we had this QSO, we talked about whiners on 3840, and Moody WQ6Iís visit, which I hope gave them some ease.† There was some gun talk.† We were talking about fun and dangerous guns, and the shit we used to do with them.† BZ and I are in the pic on the WARFA retreat page, but I donít remember all those people behind us.† John K7PRS met BZ for the first time at WARFA, and he was quite taken by her.† He paid her a nice compliment on the air, which I passed on to her.† She is always so flattered and humbled when someone says something nice about her (Awe, shucks.).† WARFA wife Norma is having some medical diagnostics done, and we wish her the best.† Then Stan WG6K dropped in.† What a surprise.† So Stan and I went deep into the game, after most everybody else had signed off or dozed off.† We talked long and hard about observatories and concrete, but somehow Stan wound up explaining to me about where Russia get its fruits and vegetables.†
Sat May 14
The New Oxford Circle† 3636
ďThe PunkĒ KN6Z, WQ6I, K7PRS, WB6GGY, K6HZH
When I checked in I brought everybody up to speed on my fascinating life.† Mow woes, for example.† Oh, no, not moí mow woes!† Yes, mo.í Iíve got the new mower deck installed, but there is a little piece of metal at the end of a spring that needs to stay in its hole, but itís popping out from vibration.† When that happens the drive belt disengages from the motor.† Itís obviously not normal.† I think I have a solution, but John Deere does not make things easy.† Itís tough going trying to service one of their contraptions.† This place is so overgrown, especially this year with all the El Nino rain, that I gotta get going, and get mowing. †On the bright side, because the authorized John Deere service center inconvenienced me initially by sending me an empty housing instead of the complete deck, they have made me a straight exchange, meaning I get a 1000K deck for 600, the price of the empty shell.† No mow woes on that score.† Dismantling of the observatory continues.† My buddy Dave, the seller and I performed a risky maneuver today, getting the 500 pound dome track off of the top of the building.† Yikes, it was hairy, but we got away with it.† The AMGEN Tour bike race is coming through our town (Jamul) Sunday.† Itís Americaís answer to the Tour de France.† They will pass a few hundred yards from our house.† I guess Iíll go down to the road and snap a pic.† I also talked about our upcoming concert.† Phil WB6GGY remarked that I was especially loud tonight.† He axed if my loop was as high as Art Bellís.† I think Artís is 75 feet to my 65.† I mentioned that Art has two loops at different heights, so we went on to cuss and discuss what he gains from the second loop.† K6HZH Fred is the new kid in town.† Heís in Buckeye, AZ.
Sun May 1???† Workers Unite?!
The New Oxford Circle† 3636
ďThe PunkĒ KN6Z, WQ6I, K7PRS, AA8KB, K6AII, W6MVM, KB1UM
I donít know when this fucking QSO was.† I just donít fucking know.† I didnít date my notes.† I mostly remember a long, monopolizing conversation between me and Music Mike KB1UM, about music theory and the interviewing I was involved with, for a new ensemble director at our college.† It was a three Mike night: Music Mike KB1UM, Captain Mike W6MVM, and Marxist Mike AA8KB.
Wed April 27
The New Oxford Circle† 3636
ďThe PunkĒ KN6Z, WQ6I, K7PRS, WB6GGY, AA8KB, K6AII, VE3HR
When I checked in the gang was talking about hot peppers.† I love Ďem.† I love to feel the burn, and I donít mean for old, cranky jews.† I axed how the WARFA roll call went, but I guess they didnít do it this night.† John K7PRS gave me a tip on a Science Chanel series on dark energy.† Tuesdays.† Time unknown.† I gave a report on the relocation of my new observatory.† I put a check in the mail, but after five days the seller has not received it.† If he hasnít gotten it by Monday, Iím going to cancel the check.† Thirty buck fee.† There was also some masturbating over a certain DX Engineering receiving array.† A vertical array that performs like a beverage.
Sat April 23
The New Oxford Circle† 3636
ďThe PunkĒ KN6Z, WQ6I, K7PRS, WB6GGY, N6CKF, K6AII
When I checked in the gang was trading stories about shooting, and how it used to be so easy to just shoot rabbits around town.† I gave a report on the cute little observatory I am buying from a ham who lives near my mom.† Itís only 8 x 8, and will fit in one corner of the concrete slab outside our garage door, with room enough left to park our two cars.† I am planning a separate concrete slab away from the driveway, on which to eventually place the observatory.† John K7PRS thinks I should have the cement truck pour the concrete for the slab on the same visit that it pours the concrete for the EME-tower footing.† That will be cheaper, but may to too complex, logistically.† I also outlined my plans for my summer home-astronomy-research project.† I want to publish a paper on the results.† I am currently preparing for publication a paper derived from my ancient astronomy-thesis.† I still have the best data in the world on EG Serpentis, at least of that Iíve seen published.† My old astronomy-research advisor, now retired, is going to co-author the paper with me.† Thatís good, because the SDSU Astronomy department will then pay the page charges.† Itís very expensive to publish in a scientific journal.† The paper has to satisfy the referees and the editor, and then YOU have to pay on top of it all. We went on to talk about circuit simulation software, and teaching Jerkoffís Laws in the classroom.†
Wed April 17
The New Oxford Circle† 3636
ďThe PunkĒ KN6Z, WQ6I, K7PRS, WB6GGY, N6LN, AA8KB, K6AII, KB1UM
I gave a report on my busted John Deere riding mower.† We talked about a rich Russian who is going to sponsor a robotic mission to Apha Centari.† And that led to talk of the search for ETI.† Just as I was signing, Mike KB1UM checked in.† We talked about hiring conductors, which Iím doing.
Th April 7
The New Oxford Circle† 3636
ďThe PunkĒ KN6Z, KW6M, WQ6I, K7PRS, WB6GGY
This is a QSO that happened, but as usual Iím logging it so late, I canít remember anything about it.
Sun April 4
The New Oxford Circle† 3636
ďThe PunkĒ KN6Z, WQ6I, K7PRS, K6AII, W6MVM, KB7TG
This is a QSO that happened, but as usual Iím logging it so late, I canít remember anything about it.
Fri Mar 18
The New Oxford Circle† 3636
ďThe PunkĒ KN6Z, WQ6I, K7PRS, WB6GGY, N6RC, W6MVM, K6SI
Well as I write this (3/25) itís been a whole frigging week since the 3/18 QSO.† I take notes on our QSOs automatically, Iíve been doing it so long.† But then I donít write it up.† I gave the Dish Update, as usual.† Iíve drilled all the holes, ruined a lot of drill bits, but the steel cutting and drilling is over.† The footing and mount are bolted together for the time being, but of course they will have to come apart so I can sink the footing in concrete.† Mike W6MVM and I talked about flying out of Gillespie Field here in San Diego.† Mike finally sold his plane for a boat.† There was some Disney talk, but I canít remember what it was about.† We talked about Shatner and Star Trek.† So back to the dish, everybody weighed in on how much concrete I need surrounding the footing.† Some say more than the seven cubic yards recommended by Steve W7CI, the giver of the dish.† Some say seven is already overkill.† Some say guy it, some say that is more overkill.† Mike brought a whole new level of sophistication and complication to the debate.† He used to write software for use in designing concrete structures.† Ken K6SI gave me a tip-off on a 432 Mhz amp on ebay.† Iím not ready to spend any money on 432 Mhz equipment until I see this mount standing upright and all motors running, and that the mount moves as it should in altitude and azimuth.† It has been just about one year since the first trip to Sierra Vista to size up the dish.† On that trip I fucked up my shoulder and it has taken a year to heal, mostly.† As I type this I am holding my elbow close to my side because my shoulder hurts when I type.† It hurts because today I re-fucked up the shoulder.† I was doing some bench presses, part of my usual exercise routine, when I heard a sickening crunch coming out of my shoulder.† Something gave out.† Weíll see how long this takes to heal.
Sat Mar 6
The New Oxford Circle† 3636
ďThe PunkĒ KN6Z, WQ6I, K7PRS, WB6GGY
I just know Iíve missed reporting on some QSOís somewhere.† Anyway, tonight I reported on my drill bits.† I bought some titanium nitride bits and tried to drill holes in the steel footing that will be bolted to my EME dish mount.† The nitride coating comes off too easily, and drilling just one hole dulls the bit.† I also made the mistake of not using cutting oil.† So I spent twice the money on a cobalt steel set of bits, and of course I got some cutting oil.† Things went much better, but after six holes or so, the bit was dull.† So Iím going to have to get a bit sharpener.† If I was a bit sharper, Iíd have gotten a bit sharpener when I got the second set of bits.† I can still drill holes with the smaller bits, then widen them with the larger dull bits.† I also talked 432 MHz exciters and amps with John K7PRS.† He gave me some suggestions on getting some 432 MHz experience, before diving into the deep end with the giant dish.† There are other preparations I need to make as well, that John consulted me on.† All this I can be doing while I am waiting for my neighbor to dig me a deep hole.
Wed Feb 24
The New Oxford Circle† 3636
ďThe PunkĒ KN6Z, WQ6I, K7PRS, W5HO
I was just a drive by, tonight.
Mon Feb 15 (I think)
The New Oxford Circle† 3636
ďThe PunkĒ KN6Z, WQ6I, K7PRS, WB6GGY, NB6TE, W6FDC, W6MVM, W7UA
This QSO is so old at the time of this writing, that I have little idea of what happened.† We talked about the big Yuma Ham Fest, but I did not make the scene.† It was cool hearing from Pat W7UA, again.† One of the new stations, Jim NB6TE or Dale W6FDC, remarked that 3636 is what ham radio is supposed to be.† Well said.
Fri Jan 29
The New Oxford Circle† 3636
ďThe PunkĒ KN6Z, WQ6I, K7PRS, KB1UM, K6AII, W6PDL
Wowee wow wow, I canít believe I havenít had a 3636 QSO in two weeks.† Actually, I think I just didnít write anything in two weeks.† Everybody was talking about the Yuma Ham Fest.† I mean the whole fucking band is buzzing over it.† They got places to eat in Yuma like the Golden Corral.† I canít wait to get out there Feb 19.† John K7PRS axed me about the candidate new planet, but of course I knew nothing about it.† Apparently the motions of some bodies far outside Plutoís orbit are suggestive of the presence of something massive, like ten times the Earthís mass, pulling on those bodies.† John axed for an EME report, so I updated him.† Iíve picked the site for the deep hole which my neighbor has promised to dig, and which will be very inviting for a very stiff tower section.† Then conversation turned to how I would access the dish and feed after the dish is on the mount.† We decided on scaffolding, as opposed to renting/buying a cherry picker.† We met a new friend tonight: Dale W6PDL in Coarsegold. He used to work for JPL.† Heíd be a natural for our group.† Fascinating fact:† BZ and I went to see the da Vinci exhibit at the San Diego Air and Space Museum.† It is an exhibit of models of machines and devices, built according to designs by da Vince.† I highly recommend it if you come to San Diego, or if the exhibit visits your town.
Sat Jan 16
The New Oxford Circle† 3636
ďThe PunkĒ KN6Z, K7PRS, WQ6I, KB1UM, N3CKF, KB7TG, WB6GGY
So, we had this QSO.† I canít remember what it was about.† Jeezus, do I have to think of EVERYTHING?!!!† My amp was arcing, mysteriously.† The SWR was jumping up.† I gave it a good long test the next day, but could not reproduce the problem.† And thatís all I remember.† Tell ya what, Iíll give ya an EME report: It was quite a wrestling match, but I managed to shove the tower section that will serve as the footing for the mount, into the tower section serving as the mount.† One section telescopes into the other.† I talked to my Earth-moving neighbor today about digging the BIG HOLE for the footing.† Steve W7CI recommends the footing be sunk in seven cubic feet of concrete.† I think Iíll cut the footing off at about three yards long, so a hole 2 x 2 x 3 yards ought to hold more than enough concrete.† Steve used no concrete in his hole (no jokes, please), but the mount was guyed.† Wanna hear more shit about my fascinating life?† Ok.† I got a good deal on propane, recently.† We are currently paying $4.62/gal. from San Diego Proflame.† We just stuck with this company when we moved in because the seller was using them and they were already in place.† We didnít have to think, we didnít have to do anything, and thatís easy.† Too bad we didnít call around and do some pricing.† I am switching to a little independent outfit called San Diego Propane, selling the gas for 2.84/gal.† The latter company gets much better reviews online than the former.† That doesnít surprise me, because our current company has let us run dry twice, and we are paying them to keep us filled.† So, Iíve been paying six to eight hundred dollars every six months or so for propane, and Iím going to enjoy seeing that go down to around four hundred.
Sat Jan 16
Loop Report: 160 meters
The loop has done surprisingly well on 160.† The reason I say surprising, is that it has been nothing to jerk off about on 80.† It is somewhat better than my vee, but with signals around like those of WQ6I and K7PRS, I am not the stand out that I am on 20 and 40, and now on 160.† I attributed the somewhat disappointing performance on 80 to its meager 1/4 wavelength height.† But on 160 it is only 1/8 of a wavelength high, yet compared to the other signals around, Iím a blowtorch, judging by the signal reports I am getting.† After my first visit to the Century Club Net on 1926 kHz, they practically made me sign in blood that I would return for their late show that same day, and again Saturday.† Why does the loop smoke on 160?† I guess if I really want to† be sure that itís the size and loopy-ness of the loop that really matters, and not my location or soil or devotion to Art Bell or something, I should put up a 160 vee for comparison.
Friday Jan 15
Jamming little girls
Friday afternoon I was working a new General, on twenty meters, Eva KG5JKL.† A darling girl of thirteen years.† She wants to be a marine like her dad and brother.† On this afternoon Eva and her dad were trying to rack up as many QSOs as possible (in one day, I guess).† Eva had dismissed within sixty seconds each, most of the stations who called her, but naturally she wanted an extended QSO with KN6Z.† I hadnít even played the Art Bell card (yet).† Well, a lot of people waiting to call Eva were getting tired of our little chat, so they started snoring and jamming.† I was just appalled.† Horrified, really.† OMG, it was just awful.† It was like 80 meters.† I had no choice but to release Eva to those animals.
Tue Jan 12
The New Oxford Circle† 3636
ďThe PunkĒ KN6Z, K7PRS, WQ6I, W6MVM, K6AII, KB7TG
When I checked in I got us on track and on audio testing.† I was switching my amp back and forth between the cw and ssb settings.† Nobody could hear any difference that they could be sure of.† In fact Mike W6MVM and John K7PRS were looking at my audio on their scopes, but they couldnít see any difference.† We covered tonightís WARFA.† I thought it was a good one.† Conditions favored WARFA.† There was also a lot of discussion of the jammers and their psychology.† John wanted the poop on my EME project.† I did an azimuth motion test today, using the back-up gear box.† It was a success.† Itís time to drill the bolt holes required to couple the footing (to be sunk in concrete) to the mount.
Th Jan 7
The New Oxford Circle† 3636
ďThe PunkĒ KN6Z, K7PRS, WQ6I, W6MVM, KB7TG, WB6GGY WI2R, K6SI
The big news tonight is this cool new guy we met, Ken K6SI.† He lives in Johnnie, Nevada -- a ghost town 20 miles north of Pahrump.† Check out his QRZ page.† He has published articles in QST and the ARRL Handbook, and his receiver design made the cover of QST in 1960.† I hope he joins us often.† It was really fun talking to him.† He has wide-ranging knowledge, and will fit in perfectly with the rest of the 3636 Virtuosi.
Th Jan 7† 8:00 a.m.† PST
DX Report
I would not normally be up at this insane hour, especially during winter break, but it hailed here last night and that woke me up, plus the cat knocked over a computer monitor, which also woke me up.† After all that hell/hail I couldnít get back to sleep, so I turned on the radio.† Twenty meters was open.† The Loop worked S57S in Slovenia, OE8SKQ in Austria, and 9K2NO in Kuwait.
Wed Jan 6
The New Oxford Circle† 3636
ďThe PunkĒ KN6Z, K7PRS, WQ6I, W6MVM, AA8KB, KB1UM
We talked about all the water falling out of the sky on So. Cal.† And we talked a lot about music.† Mike KB1UM reported on his mini mag loop.† It gets out.
Tue Jan 5
The New Oxford Circle† 3636
ďThe PunkĒ KN6Z, K7PRS, WQ6I, W6MVM, AA8KB
Routine QSO. WARFA review.† Iím not inspired to write.† So there.
Monday Jan 4
†
The New Oxford Circle† 3636
ďThe PunkĒ KN6Z, K7PRS, KB1UM, WQ6I, W6MVM, K6AII, AD6SL, KC8BTR, N6RC, WG6K
Lots of fun tonight, and lots of quality people.† We met a new friend, Dick N6RC.† Iím going to nick name him ďtime constant.Ē† Jeff KC8BTR in Ohio was back.† Our good bro Kevin AD6SL was in the circle, too.† We really covered a lot of ground tonight, and had a lot of laughs.† Hard to recount everything, without it sounding like itís all about me (which, of course, it is).† My roof leaks, so we discussed the repair I had done, and roof leak-ology in general.† We talked about my slick move trying to cut wood with my chainsaw chain on bass-ackwards.† Of course I gave the EME report.† The new gearbox is bolted in place, but there is an alignment problem.† The output shaft of the gearbox is not coaxial with the drive shaft of the mount.† So I expounded on my solution.† I think itís going to be alright.† Moody WQ6I was doing a lot of fucking around tonight with his station and his audio.† The subject switched to music, as in performance, and a lot of people in the gang tonight contributed.† Lots of musicians in the group.† There was a lot more covered, but I just donít remember it.† John K7PRS pointed out that the moon is 1/400 the diameter of the Sun, and the Earth-Moon distance is 1/400 of the distance from Earth to Sun.† These two facts are why the Moon can just perfectly block the Sun in the sky during an eclipse.† Imagine a long skinny triangle with the Sunís diameter as the short side of the triangle, and the pointy vertex of the triangle just touching Earth..† Now draw a line anywhere inside the triangle, that is parallel to the short side and touches both long sides.† That short line could be the Moonís diameter.† You now have two similar triangles (one inside the other), and the ratio of the lengths of the two parallel lines (e.g. the ratio of the Sunís diameter to the Moonís diameter) will always be the same as the ratio of the distance from the vertex to the short line (e.g. the Earth-Moon distance), to the total length of the triangle (e.g. the Earth-Sun distance).† As the Moon spirals away from the Earth, itís diameter will no longer be able to reach from one long side of the triangle to the other long side.† When that happens, the Moon will appear too small in the sky to ever completely block the sun.† Long ago, when the Moon was close to the Earth, it was fatter than the skinny triangle, and during an eclipse it blocked more than the Sunís diameter.
Monday Jan 4 Continued
Missouri Women
The other day I was working a couple of stations on 160, WA3PBL in Pennsylvania and N0VHN in Missouri.† N0VHN told me they have TONS of women in Missouri, but only a few.† Heh, heh.† I believe him.
On a DX note:
Here for your entertainment pleasure, I present an email exchange with Comrade Mike AA8KB.† He heard me working some EIís and Gís on 3799.5 or something.† I axed those guys if they watched the Rose Parade, in Europe, or if they even knew about it.† They ignored me like I was from another planet.† Or at least speaking a language from another planet.† Mike was listening:
Glenn,

I enjoyed your QSO with the UK guys.

I have to go and look at my phasing stuff - something's probably twisted, but close to the ground, most likely, before I can get on.

Yes, George & some of those guys are "blinders-on DXing". NO idle chat about fucking parades and flowers. ESPECIALLY George. HE is the boss, and he demonstrates his objection by not talking to whoever is breaking the rules... UNTIL he gets to know you.

It took me about 9 months to get to be - effectively - "one of them", so I don't usually get passed-around like a cheap piece of DX whore anymore.

There are some very cool people (Dave, Beth, Tony etc.), but they usually get on later. Dave knows who Annie Mac is. His kids listen to her every day.

If you come back around 12:00 - 1:00 AM Your time, they talk to NZ, then Australia, IF they are lucky.
OMG, that's funny, Mike. I've talked to those guys three times now, but I guess I'm still just a cheap piece of DX ass. Maybe I can kiss-ass my way in to the "in" crowd, eventually. No Tournament of fucking Roses for me YET.


Thanks for the insight. Good luck with your antenna.


73,


Glenn
No!

You got the wrong idea. First, you're thinking like a man.

If you want to be Rose-Queen, you need to think like one.

Look, they already find you highly-desirable because of your location. You need to get on frequency and work it with your 6 ass. Play hard to get... give wildly inconsistent reports... you've been through the drill, only from the other side.

Maybe I shouldn't have said "drill" but they're working Mitsu in Japan now. Really good conditions. I have to go fix a loose connection.
Sun Jan 3, 2016
Our Fascinating Life: New Yearís Eve
We -- The Punk KN6Z and BZ-- planned on driving on New Yearís Eve up to our fav restaurant, Dukeís, in Huntington Beach, then on up to Pasadena to cruise Colorado Blvd to check out the party scene and all the crazy people camping in the gutter waiting for the Rose Parade to start, and then south to Disneyland to see-in the New Year.† We left in my wreck, but didnít get far. †A piece of plastic hanging from the undercarriage was dragging on the ground, so we returned home and hopped in BZís wreck for the trip, but we didnít get far.† We discovered both our cells were near dead, but BZís cell charger in her car didnít work, so we returned home to get my charger out of my car.† Third try, we got a lot farther.† We stopped in the little downtown village of Jamul to get some rum to smuggle into the Mouse.† BUT I DIDNĒT HAVE MY WALLET!!!† Fuck, it was still in my wreck, back at the house, twenty minutesí drive away.† We couldnít leave it because it had my Mouse pass and all kinda shit I needed.† So back we went.† We got my wallet and left the house for the FOURTH time.† We stopped again in town and got the rum.† Now we were late.† Dukeís would be very busy by the time we got to Huntington Beach, and it was getting so late by now that we knew weíd be hungry long before we got there.† Well, it just so happens that Dukeís has opened a new location in nearby La Jolla, which we had not tried.† We were not impressed with the menu we saw online.† But we were in a pinch, so we drove as far as La Jolla, and stopped at the local Dukeís.† The atmosphere is fabulous.† It really feels like the restaurants in Hawaii.† Weíve been to a few Dukes, and the atmosphere at the La Jolla location is one of the best.† The food was very good, but the menu was just not up to Dukeís Huntington Beach, Dukeís Malibu, or Dukeís Waikiki.† But, on the whole, IT WAS A BLAST.† Unbelievable view of La Jolla Cove and the Pacific Ocean.† I ordered a Lava Flow and spiked it with my Mouse rum to turn it into an actual alcoholic beverage, otherwise itís hard to tell, or to get drunk.† We were really glad we tried this new Dukeís.† All the mistakes and delays had a nice silver lining.† We finally got up to Pasadena, but the Colorado Blvd scene was a disappointment.† There just were not that many people.† Was it the cold?† Or the predicted cold?† Was it worry about ISIS attacks?† Was everybody at Moodyís house?† Man, it was eerie how little shit was going on.† So we cruised a bit and then headed south for the Mouse.† I put my little rum stash down the front of my pants to impress the gals around the Mouse Park, and we walked right on in.† We spiked a bottle of Coke, and took it on the Haunted Mansion ride.† We were drunk by the time we exited the ride.† The Haunted Mansion has a Christmas overlay.† Really odd.† We were getting hungry again, so we had a second dinner at a New Orleans Square restaurant.† The park was packed, so when we were done eating, we took up a position near the park exit to see-in the New Year.† We wanted to get outta Dodge at the stroke of midnight, before the parking structure got constipated.† At midnight fireworks went off and lights flashed and shit happened.† We got our asses quickly to our car, and were all the way back to Jamul in just two hours.† It was a large carbon footprint New Yearís Eve, that included a lot of overeating and drinking.
Sun Dec 27
The New Oxford Circle† 3636
ďThe PunkĒ KN6Z, K7PRS, WI2R, KB1UM, KD7SKK, N6VOH, WQ6I, W6MVM, K6AII
Good QSO tonight.† A lot of varied players and subject matter.† We met some new friends tonight: Barry N6VOH in L.A. and Bruce KD7SKK in Idaho.† Phil WB6GGYís son, Air Force Lieutenant Colonel somebody, is coming to San Diego in a Gulf Stream aircraft.† He and his crew are going sailing next Saturday in one of Capitan Mike W6MVMís yachts.† BZ and I are invited.† Itís going to be COLD.† I donít know if I can talk BZ into this.† She hates the cold, for one thing, and besides that she is afraid of risking her life in one of Mikeís leaky tubs, out in open water.† She also only pees in five star bathrooms, and Mike might only have a bucket for her on his rusty bucket.† We had some laughs tonight, especially over Music Mike KB1UMís QRPooper and QRPee-er.† I think his QSL cards should be squares of toilet paper.† And I think Mike needs to get more fiber, if he needs to install a rig to pass the time in the bathroom, instead of passing turds.† John K7PRS brought up the Elser Mathes Cup http://www.amateurradio.com/the-pursuit-of-the-elser-mathes-cup/.† We discussed that.† Earth-Venus-Earth has already been done, on 2.4 GHz.† Anyway, Iím going to need a bigger dish if I am going to win the Elser-Mathes Cup.† From the bile, venom and vomit of the WARFA jamming earlier tonight, issued this, my new moniker: ďThe Punk KN6Z.Ē† I embrace this appellation, as it makes me feel young, younger than an Appellation Spring.† In fact, The Punk made the big time, I think.† I think I heard myself on a WARFA-jamming recording.
Tue Dec 22 23:15:00 UT
Loop DX Report
5/9 into The Gambia on 14.182.† 12/22/15 11:15:00 UT.
Friday Dec 18
The New Oxford Circle
KN6Z, K7PRS, K7JRL, WQ6I, AA8KB, W6MVM, W2HF
FCC enforcement was the subject de jour.† There was a lot of counting of chickens.† We also did some speculating on the latest retirement of the great Art Bell.† We had a new station on freq tonight: Alan W2HF in Kansas.† And we also had a bootlegger making some coments.
Thursday Dec 17
The New Oxford Circle
KN6Z, WQ6I, K7PRS, K7JRL, WI2R, AA8KB
Tonight we went up band and worked some EIís and Gís.† That was fun.† We then returned to 3636 and talked about cutting-to-size the spare section of tower that Steve W7CI gave me, with my cutting tool.† Itís not a BIG TOOL, but it is hard, and powerful for its size, so we shall see what it can do.† And we talked chainsaw blades and sharpening of same.
Report on KB1UM and WQ6I eyeball QSOs
Tue Dec 15 I drove 2 Ĺ hours up the I-15 to Moody WQ6Iís QTH.† He has a fabulous station, and his StepIR is awesome.† His shack has a Yaesu side with the best of Yaesu, and an ICOM side with the top of the line ICOM gear.† And heís got even more stuff stuffed in the cracks.† He showed me a chronicle in pix of his Cooba trip.† I enjoyed that very much.† In Cooba, you drink mojitos, or you donít fucking drink.† And flan.† You eat a lotta freakiní flan.† We drank coffee and gossiped about other hams, the way you obviously just canít do on the air.† Moody showed me his crazy laser light Christmas show that he is trying to project on his house.† I did not take home any heliax.† I wanted 7/8 inch at least, but he had very little of that.
About 4 pm I headed west to Pasadena and visited some favorite haunts.† The fence around Pasadena High School was open, so I went in and took a nostalgic walk around.† Then I headed to the North Woods restaurant on Rosemead.† Itís a Pasadena tradition for me.† I grew up eating there.† It has not changed.† Amazing.† Finally I got on the I-5 south to Music Mike KB1UMís† momís place.† Laguna Hills, south of Disneyland.† Traffic was bad, and I was pooped by the time I got there.† Iíd been in the car a long time that day.† It was good to see Ruth again, Mikeís 93 year-old mom.† Sheís bright and vigorous and looks great for 93.† Mike showed me the latest edition of his book, How to Diagnose and Fix Everything Electronic.† 60,000 copies sold.† He showed me the translations into Chinese and Polish.† Hard copies, ready for the shelves.† Impressive.† Poland needs a book like Mikeís.† Three guys to screw in a light bulb?† Boy, do they need Mikeís book.† His mom has a book out that he co-authored, about how to get work in TV commercials.† Both Mike and Moody are part of very talented families.† Moodyís personal success and that of his kids is well known, but whatís really great is that Moody is a god damned Most Excellent High Priest of the Holy Royal Arch Masons.† Jesus H. Christ, you gotta be shittiní me Moody.† I want Moody to get me an entry-level position as a High Priest in his organization.† Itís beneath me to work my way up, and Iím just not gonna do it.† I want to start out as high priest.† Meanwhile, back at the ranch, Mike and I sat down and listened to a song I like by Jon Anderson and Vangelis, the chords for which I canít find, except for a software ďguessĒ at the chords, available from the website chordify.com.† It was fun watching and listening to Mike puzzle out the chords, just by ear.† Miraculous.† Iíve been having fun playing the song.† Here it is, complete with phony planets: https://www.youtube.com/watch?v=KYQ7jtFAvBI.† We also had some fun gossiping about hams.† I was whipped (no, not by BZ) when I got home.† I was all over So. Cal. last Tuesday.
Sun Dec 13
The New Oxford Circle
KN6Z, WQ6I, K7PRS, KC8BTR, AD6SL, N6YW, KB7TG, ZL1API
Iím writing days after the QSO.† I lost my notes.† Upon puzzling over where they might be, I suddenly felt the urge to riffle through a sheaf of astronomy papers written by my students.† Sure enough, I had thought so much of one studentís paper on Saturnís moon Titan, that I scribbled call signs all over it.† So, anyway, Sunday night we made some new friends.† ZL1API John got through, but only by dint of the LOOP.† Nobody else could hear him well enough.† KC8BTR in Ohio joined us for a little while.† And our old bud Kevin AD6SL made the scene.† He has only recently discovered my youtube videos, and said he enjoyed them.† Something came up about Embry Riddle, but I donít know what.† Itís been too long.† There was some talk of radio telescopes.† Mike KB1UM is visiting his mom in So. Cal., so as of Sunday, I was contemplating driving up to see him, which I did, reported above.† It was cool hearing from Billy N6YW.† I need to make the New Oxford Circle log entry right after the QSO, so I can remember what the hell went on, but itís always late, and Iím tired, and I always promise myself Iíll get to it the next day, but I donít.
Sun Dec 6
KN6Z, KB1UM, K7PRS, WQ6I, K6AII
The New Oxford Circle
The gang was working on Moody WQ6Iís audio tonight, so I just had to jump in.† I canít resist audio testing.†† Moody sounded fine, then he twisted some knobs, and we told him he still sounded fine, and then we were done.† I reported on a very expensive episode with my diabetic cat.† When BZ and I returned home Saturday night from December Nights in Balboa Park, we found the cat was having a seizure.† We took her to an emergency bend-over animal hospital, and found out her blood glucose was only 28.† She seems back to normal now, $1300 later.† Sheíll have to spend a day at her regular vet getting a glucose curve, so her insulin dosage can be decided/adjusted.† That will be a few hundred more.† And I reported on my bandís big concert Wed night.† We set a band record for ticket receipts the last concert, and about matched it again this concert.† Moody wanted a new estimate on when my EME super-station will finally be on the air.† Last spring I estimated two years, and I think Iím on schedule.† Iíd say eighteen more months.† The gear box problem is solved, as described elsewhere.† Moody reminisced on his Barbados EME adventure.† He says his group did 10 meter EME, but John K7PRS is very skeptical, and thinks it must have been 6 meter.† Moody and John want me to try high power ten gig EME with my huge dish, and fry the universe.† We talked about the late asshole composer, Alfred Reed.† My band† played his composition, Russian Christmas Music, in the last concert.† Itís probably the assholeís finest work.† Iím not going to divulge why Reed is an asshole, or who thinks that he is.† Moody has some 7/8 inch heliax that he might sell me.† Iím going to need that shit for my EME station, so if Moody is anxious to see that station on the air, then he better sell me that shit.† And heíd better sell it cheap, cuz Iíve poured most of my money into desperately sick old cats.† I discussed some music notation with Music Mike KB1UM.† There is a mysterious accent mark I am trying to figure out.† Thought for the day:† There is a big article in the latest issue of Science News, about the vagus nerve, but no mention of ludomania.† Well, is it not self-evident by now that over activity of the vagus nerve is the clear cause of ludomania?† That was obvious to me the first time I ever even HEARD of the vagus nerve.
Thought of the Day (Thanksgiving Nov 26):
Orv K6UEY (SK) was likely the reincarnation of Thomas Hobbes https://en.wikipedia.org/wiki/Thomas_Hobbes.† In his book, Soul Made Flesh, Carl Zimmer quotes astronomer Seth Ward, who around 1651 recalled about Hobbes that ďif anyone objected against his dictates, he would leave the company in a passion, saying, his business was to teach, not dispute.Ē† That was Orv to a tee.† He didnít want to argue with your ignorant ass.† He was willing to teach you if you had enough sense to try to learn from him, but if you were too dumb to learn, or thought you knew better than he did, he would not debate your dumb ass.† I wonder if Hobbes/Orv has taken up residence in a new body yet.
Tue Dec 1
The New Oxford Circle
KN6Z, WQ6I, WB6GGY, K6AII, K7PRS, KB1UM
Iím really late in reporting this.† Iím not even sure if this shit really went down on Tue night.† Whatever night it was, it was talk of Thanksgiving leftovers.† Wowee wow wow, people were still eating leftovers the Tuesday after Thanksgiving Thursday?† Maybe this QSO was not Tuesday.† Well, it was Tue, but only nominally.† It was fun talking to Music Mike KB1UM, after a long hibiscus.† Heís got his antennas back up, and was he ever loud tonight.† Mike wanted to hear about the music my band was going to be playing for the concert Wed Dec 2.† Russian Christmas Music was one of the pieces, by Alfred Reed.† Probably Reedís best work.† Reed was actually one of Mikeís music teachers long ago.† Reed is also long dead.† Mike says Reed was a weirdo.† For videos of Mikeís duo in performance, just search on youtube for Sweet Street Jazz.
Sat Nov 28
The New Oxford Circle
KN6Z, WQ6I, WB6GGY, KB7TG, K6AII, K7PRS
Everybody was checking out by the time I signed in.† John K7PRS and I cussed and discussed DC motors for a while.† He gave me some more thoughts on my EME project.
Tue Nov 24
The New Oxford Circle
KN6Z, WQ6I, AA8KB, K7PRS, W6MVM, KB7TG
Tonight we exchanged weather reports, as usual.† Itís getting a bit wet around here.† I gave the EME update, of course.† Dynamic Marine Machining got the big beveled gear and metal plate off the front of my back-up gear box.† That stuff was in the way of everything I need to do with that gear† box and EME mount.† The gear and plate were just rusted on tight to the drive shaft.† The machine shop soaked it with some kind of rust solvent.† Anyway, the back-up gear box is ready to go.† We cannibalized the prop pitch motor off the old gear box, for the ďtoothedĒ armature shaft that, happily, fits the ďtoothedĒ hole input of the new gear box.† So I have a ready-made way to drive the new gear box, and the shaft, being the very same used with the old gear box, still of course fits the adapter that couples it to the photocopy machine motor which Steve W7CI has been using all along.† The mounting holes on both gear boxes match, and so do the output drive shafts.† So Iím ready to rock.† No adapting necessary.† Iím going to put the new gear box in place, drive it for now with the photocopy machine motor, and get busy drilling and chopping the spare tower section Steve gave me, which I will sink in concrete and use as a footing for the mount, and this run-on sentence can now end.† John K7PRS was very impressed with the movie, The Martian.† We talked about it with Capt Mike W6MVM.† I thought using the Mars spacecraft to get a free return to Mars, enabling a ďquickĒ rescue of the astronaut, was a cool idea.† The related concept of a ďMars CyclerĒ was discussed in Buzz Aldrinís autobiography, which I read.† We talked a bit about the practicality of such a cycler.† Capt Mike thought it would be more practical to slow the massive ship down and re-accelerate it, rather than to try to re-man and re-supply it while itís screaming like mad around the Earth.† Well, Buzz thinks itís practical, and so do I, and I just canít believe that anybody has the gall to contradict me.† Moody WQ6I was way down in the mud tonight.† We could barely hear each other.† Very weird conditions.† A jammer jammed out the empty frequency with trucker music just as we all signed off.†
†††††
Sun Oct 9
The Dysfunctional Collective† 3636
Harmony is futile
KN6Z, WQ6I, K6AII, AA8KB, K7PRS
We talked about the huge WARFA night, tonight.† I listened to 3908 from 9:00 to 9:30, and there were just ungodly long gaps with no jamming.† I think I only heard jamming about a fourth of the time.† Marxist Mike set a personal record for WARFA check-ins.† 3846 got more jamming, apparently.† Capitano Mike W6MVM won his boat race, the first of four.† The Hot Rum run.† We talked about todayís very poorly prepared students.† Poorly prepared for everything.† Moody WQ6I axed me if I had any regrets now that Iíve been living in the boondocks for a couple of years.† I said the advantages of having room for an Art Bell loop and giant EME station, and dark skies for astronomy, far outweighed the disadvantages -- the most obvious of which is being a half hour from the frontier of civilization.
Sun Oct 4
The Dysfunctional Collective† 3636
Harmony is futile
KN6Z, WQ6I, W6MVM, WB6GGY, K7PRS, KB7TG
We briefly covered WARFA tonight.† WARFA is still rockiní 150 check-ins/week.† I checked into WARFA earlier, then went out on the driveway to make my observations of RU Ophiucus, and listen to the rest of the net.† The WARFA-Jamming Corps sounds like itís down to, like, one guy.† The multi layered jamming of old I havenít heard in a while.† I brought John K7PRS up to date on my testing of the EME mount.† The azimuthal motion test was a success, but ended in the hopeless seizing up of the gear box.† Steve W7CI warned me that it jams up, but until I tested it under load, it didnít jam.† So I am going to have to take it out (again) and replace it with the spare gearbox that Steve gave me, but adapting the spare gearbox is going to take some work.† Welding, drilling through thick steel, and other unpleasant shit.† I also need to obtain, or have made, a spline to fit the input of the spare gearbox.† I got a good tip on a machine shop from part-time San Diegan, Mike W6MVM.
Sun Oct 25
The Dysfunctional Collective† 3636
Harmony is futile
KN6Z, WB6GGY, K7PRS, WQ6I, W6MVM, K6AII
We had fun tonight, but I canít remember why.† I checked in, but was left out of the loop for several rounds.† Finally Moody WQ6I remembered I was there, and gave me a chance.† We got involved once again in the dish project.† My neighbor brought over his fork lift and cherry picker.† We lifted the mount with the fork lift and got the cherry picker in position.† I want to hang one end of the mount from the cherry picker so I can test the azimuthal motion.† But the bottle jack that raises the cherry picker arm is not beefy enough.† Itís a six ton, but for the torque we are going to need (40 inches times 1500 pounds), I am going to have to upgrade to a 20 ton bottle.† Then I think Iíll be fine.† The mount will rise a foot or two, hang for testing, and then sit back down on the 8 x 8ís.† All this fork lift service is free.† I remind the reader that my neighbor lifted the mount off of the flat bed for me, no charge.† He also helps us out by scraping our dirt driveway smooth with his dozer.† Mike W6MVM is coming down to San Diego for the Hot Rum sailboat race.† He has invited BZ and I to hang with the cool yachting crowd and ride along on his 38 foot racing boat, drinking wine the whole way, then getting drunk after the race, on rum drinks.† Mike is also getting some IHY boxes for one of his rigs, so we have some fun fun fun in store, audio testing.† Good WARFA tonight.† I donít think there were more than two jammers.† There were some long dead spaces where Marxist Mike AA8KB could check in anybody on the Moon with ease.
Sat Oct 24
The Dysfunctional Collective† 3636
Harmony is futile
KN6Z, WB6GGY, K7PRS, WQ6I, W6MVM, KB7TG, AF6D
Everybody was pleased to hear from Bob AF6D tonight.† He reports that daughter Rachel is still doing well.† Bob is having severe pain, but has cut back a lot on the dope anyway (I appealed to him that he return to me the unused portion for a full refund.).† Bob is back with his on-and-off main squeeze, Susan.† Heís very happy with her, at least for now.† Bob expressed his heart-felt appreciation for the welcome back he received from the Collective.† Hurricane Patricia came up in conversation, and Bob gave us a short update.† I reported on my travails here in the back country.† A flying critter chewed through another pulley line on one of my masts.† So the antenna has fallen thirty feet or so at one spot.† Iím going to have to lower the damn mast to fix it.† Lowering and raising one of the loop masts is an all day ordeal.† I also reported on my failed attempt to jack up the dish mount with a bottle jack.† Too tippy.† The mount fell off the jack.† I need to start getting used to operating 432 MHz.† Steve W7CI gave me some yagis, and† Bob and John K7PRS gave me some advice on building a phased array.†
Wed Oct 21
The Dysfunctional Collective† 3636
Harmony is futile
KN6Z, WB6GGY, K7PRS, WQ6I, W6MVM, K7DV
Everybody was signing when I checked in.† Signing was in fact all I had in mind, anyway.† Jackalope ďDry VaginaĒ Dave K7DV was on freq earlier looking for me.† Sorry I missed him.
Friday Oct 16
The Dysfunctional Collective† 3636
Harmony is futile
KN6Z, WB6GGY, K7PRS, K6AII, WQ6I
Tonight I really wanted to hear from El Cubano WQ6I.† He had quite an adventure in Havana and surroundings.† He was mobbed repeatedly by adoring fans Ė SWLs Ė who wanted to know if he, El Cubano, was really God King of WARFA.† El Cubano stayed at the Hotel National de Cuba.† The best in town, naturally.† El Cubano Iím sure would settle for nothing less.† Cuba is apparently a communist paradise.† Everybody gets $20/mo., free.† No charge, comrade.† El Cubano saw some jazz shows and ate great food.† The emphasis is on hordeurves.† He says the restaurants try to outdo each otherís hordeurves.† El Cubano enjoyed (I guess) caviar, on more than one occasion.† Some aspects of the communist paradise are primitive, apparently.† Internet access is not easy, and itís expensive.† But everybody get $20/mo., so who cares?† Besides hordeurves, another constant is rum.† Rum at every meal.† El Cubano really enjoyed his outings to the country, including a trip to a cigar making operation.† He brought home some cigars.† He tried to bring home some bottles of fine liquor, but those crazy communists took the booze away from him at the airport.† I very much enjoyed El Cubanoís account of his fantasy trip to a forbidden land.† John K7PRS told me that Jacklope Dave and Hot Water have been on 36 recently, and that they axed about me.† I havenít been around much.† I hope I get a chance to reconnect with them.† John and I spent some time discussing options for the next step in my journey toward inevitable EME stardom.† He and Steve W7CI really want me to come up with something better than the photocopy machine motor Steve has been using to drive the dish in azimuth.† Itís fine for tracking the moon, but itís all slow all the time.† Slewing the dish to a new target, such as the star in the news recently with giant alien structures orbiting it -- towards which I want to transmit a signal of hostility and warning not to come here and fuck with our planet -- would take a long time.
Sunday Oct 4
The Dysfunctional Collective† 3636
Harmony is futile
KN6Z, WB6GGY, K7PRS, KB7TG, N6LN, K6AII, AD6SU, W7KDL
Well tonight we talked a bit about my recent salvage job in Sierra Vista.† Not the dish, but the other junk.† Thereís an inductor John K7PRS would like me to find somewhere in some tuner I got in the pile of stuff, and give it to Capt Mike W6MVM.† I already have a tube that I am supposed to give him.† Jack N6LN checked in and wanted an update on the resurrection of the dish.† Iím testing motors and the gearbox.† John gave me a recommendation on how to lubricate the gearbox: through the bunghole.† When Iím satisfied that all the stuff I can test, works, Iím going to have my neighbor dig me a big hole and Iím going to sink the mount deep in concrete.† I get the impression Jack doesnít want me to fart around and be timid for too long, he wants to see that mount upright.† We met a new friend tonight: Dick W7KDL.† Heís some kind of laser technology designer, retired.† He should fit right in with the broad array of accomplished people on 3636.† I told him how nice and sane and accomplished we all are.† Our level of personal achievement is exceeded only by our humility.† And we also met an old friend tonight: Bike Mike AD6SU.† Heís about to make his yearly get away from Williams, AZ. to Texas.† A ham down there croaked and Mike got the SKís 20 meter Step IR and a tower for cheap.† Heís got to climb the sixty-foot tower tomorrow and get the antenna down.† I got a call from the Entity W6EZV.† He saw my announcement on this page, about Ben KD7BCWís death.† He wanted to know when it happened, so I filled him in.
Sunday Sep 27
The Dysfunctional Collective† 3636
Harmony is futile
KN6Z, WQ6I, WB6GGY, K7PRS, KB7TG, KB1UM, N6RBR
Well tonight the big news was the WARFA Retreat, and Jack N6LNís apparently stupendous Rasperry Pi presentation.† It sure was a knock out with John K7PRS.† The Entity W6EZV brought his ten inch telescope, and everybody had a look at the moon.† We talked a bit about the lunar eclipse.† I watched it while I tested the motor and gearbox that I acquired from Steve W7CI, as part of the huge EME installation he gave me.† That photocopy motor just screams, and I just let it drive the hell out of that gear box.† Itís like a 6000 to 1 gearbox, and after an hour of screaming along, the output gear had not gone round even once.† Steve says the gearbox binds up sometimes, and that I should use something else.† He actually gave me a spare, but using it has its own problems.† Anyway, I have so far observed no seizing up of the gearbox.† Thatís why I was running it for so long tonight, I want to see if it really does get hung up.† We talked about the postal poop kit I got in the mail from Kaiser.† I had a flexible sigmoid five years ago, and after that they stopped sending me the postal poop kit.† I have been expecting the flexible sigmoid Nazis to contact me, since itís been five years, but instead I got the fecal blood test.† Am I going to get out of the flexible sigmoid?† Mike KB1UM told us about a nightmare colonoscopy he once had.† He was in terrible pain, despite the sedation.† They had to finish him off with a cat scan, which they charged him for.† His procedure was supposed to be covered.† I was getting pretty worried we were going to finish out the evening WITHOUT talking about buttholes.† This one was a close call.† Mike normally prefers to keep this kind of stuff to himself, because he has class.† I have none, and make no pretense to having any.† The gem of my latest trip to Sierra Vista is free use of (with an option to buy) Johnís cherry BT1500A balanced tuner.† Itís never been used.† I havenít tried it out yet, because its balanced nature will necessitate the routing of ladder line through the window, and thatís a pain in the ass.† And the late Orv K6UEY always said you just canít do it.† Itíll make him roll over in his grave if I bring ladder line into the house.† And I just hate upsetting the dead.
Wed Sep 16
The Dysfunctional Collective† 3636
Harmony is futile
KN6Z, KB1UM, WQ6I, WB6GGY, K7PRS, K6AII
I was tooting my horn and listening to the gang tonight, so I finally decided to jump in to say goodnight, but as so often happens, it got out of hand.† Others joined in, and a QSO that was about to end found new life.† I axed Music Mike KB1UM some questions about musical notation.† I reviewed the upcoming Sierra Vista trip with anybody who was interested.† We talked about Cuban music with Moody WQ6I, and how heís going to kiss up to Clint Eastwood at the Monterey Jazz Festival.† Duane AG7G broke my heart when he said Artís show on 5085 tonight was really boring.† How could it possibly be boring?† It was about ghosts.† Moody might be killed soon, and he told us he would haunt us if we didnít come to his funeral.† I told him I would come to his funeral, but that I still wanted him to haunt me.† I want him to haunt me when Iím having a long session of constipation on the crapper.† I want his voice to come out of the toilet and scare the shit out of me.
Sun Sep 13
The Dysfunctional Collective† 3636
Harmony is futile
KN6Z, W6MVM, WQ6I, KB7TG, K7PRS
The first signal heard on freq tonight was a recording of the chopped up voice of one of the 3636 regulars.† I expected weíd be jammed by that recording tonight, but it stopped.† It wouldnít have been much of a problem, anyway.† Most of the gang blew us off tonight. †Fuck them.† Moody WQ6I and Mike W6MVM had a perfectly nice QSO all by ourselves.† But actually, it didnít stay that way.† Just as we were all signing, Mike KB7TG checked in, and so did John K7PRS.† So I retract my ďFuck them.Ē† It never happened.† Moody attended the ARRL SW division convention and talked to some powerful people.† The tsunami is right around the corner.† I mean, it was right around the corner a year ago, so it must be REALLY close now.† The end is near.† The tsunami will wash away the pestilence plaguing WARFA as surely as the Red Sea caved in and washed away Pharosís jammers.† We did the WARFA post mortem.† The usual recordings were heard during the net, but the many live voices heard recently were MIA.† Perhaps getting bored.† Is the entertainment value of jamming WARFA unlimited?† Maybe not.† Moody is going north to the Monterey Jazz Festival in just a few days, then heís coming back down for WARFA for a few days, then he is off to Cooba.† Heís going to be drinking Mojitos and dancing the Mambo, the Tango, the Conga, and the Cha Cha Cha for, like, three weeks.† Moody is going to be MIA for a fucking month.† John and I discussed the upcoming Sierra Vista convergence.† We need to cheer up our buddy Steve W7CI, who recently lost his wife, Nancy, and wants to load up my rental van with junk.†
Th Sep 10
The Dysfunctional Collective† 3636
Harmony is futile
KN6Z, K7PRS, WB6GGY, W6MVM, WQ6I
John K7PRS got a new puter.† The fix-it men couldnít give him anything more detailed on his previous puterís repair than that it needed a new mutha board.† They canít repair it at the component level.† We talked about sultry Lindaís sweltering onslaught on the Southwest.† She really let loose on us this afternoon.† A God damned thunder shower.† She really dumped on us.† New temp records have been set around here the last three days or so.† We were talking about AC and our power bills.† My power bill is high, cuz weíre cranking the AC continuously.† The long dimension of the house runs north-south.† The broad east-side of the house is shaded by trees, but the broad west-side cooks unshaded in the late afternoon, with the indoor temp still climbing as late as 5 pm.† We all agree I need awnings for the west side.† Capitano Mike W6MVM has a new 7800.† He was fucking around with it tonight, and Moody WQ6I was helping him with the menu, or some shit like that.† I was listening to some bellyachers elsewhere on the band a few days ago, whining about all the cool shit Moody owns, the enjoyment of which they will never know.† Now they will be whining about Mikeís cool 7800.† John and I finished off the evening talking about the upcoming trip to Sierra Vista.† There was some really lame jamming tonight.† Barely audible.† Recordings jamming, in contrast to the shitty music this same jammer has been playing lately.
Mon Sep 7
The Dysfunctional Collective† 3636
Harmony is futile
KN6Z, K7PRS, WB6GGY, W6MVM, K6ORJ
It was getting late when I checked in and I just wanted to say hi to the gang.† Moody WQ6I blew us off tonight, because he was at a film festival.† Heís so artsy fartsy.† He probably thinks he is too high booty for 3636 anymore.† Capitano Mike W6MVM was fishing all day today around Kennedy Meadows, and he actually caught a fish.† Mark K6ORJ was on his way home from work and was pretty tough copy here.† John K7PRS and I discussed our upcoming rendezvous at Steve W7CIís house.† Iím going to bring a truck, and Steve is going to load me up with shit.† Some might say that Iím already full of shit, and certainly donít need any more.† Anyway, some of the shit may be valuable, some worthless.† Then John, Steve, Kathy, my buddy Dave and I are going out for mex.† Steve is quite fond of Becky and I think heíd rather see her than Dave.† The big WARFA Retreat was discussed.† The entire band is just abuzz with anticipation.† Jack N6LN is going to do a presentation at WARFA, on the subject of little computer boards called Raspberry Piís.† And I guess on Arduinoís.† Iím sure that would be worth the trouble to go see.† When he starts talking I should start a competing talk on Orange Piís, a cheaper, single board alternative.† Speaking of WARFA, Sunday night I gotta give it to the jammers.† All the rabble were there.† All the name rabble.† The Iron Lady actually conceded.† Resigned early.† Wowee wow wow.† Nowhere on the band will you find a more wretched hive of scum and villainy than on 3908; Tuesday, Thursday, and Sunday.† Though she closed the net early, Kathy did let me in through a crack in the door just before she slammed it.† WARFA looks on me with special favor.† I always get to check in.† Even when the net is closed.† Even on nights when there is no net.
Wed Sep 2
The Dysfunctional Collective† 3636
Harmony is futile
KN6Z, WQ6I, K7PRS, AA8KB, KB1UM, VE7MTI, W6MVM, VE7GBO, KF6QPY
I guess the most exciting thing that happened tonight was the spectacularly weak, spectacularly lame jamming.† There was some really weak hissy jamming, and some guy babbling in a falsetto voice, who wasnít strong enough to cover anybody up, and who didnít enunciate clearly enough for anybody to understand him.† Iíve said it before, and Iíll say it again, you just canít get quality jamming anymore.† Canadians were on freq with us tonight: Bob VE7MTI and Tod VE7GBO.† And we met Miles KF6QPY in San Bernardino.† Heís been listening and admiring for a few months, and finally decided to introduce himself.† Mike KB1UM and John K7PRS and I talked a bit about antenna problems.† Mike put a 10 K ohm resistor across the feed of his antenna in order to make a continuity test, but then ran full amp power up the transmission line and vaporized the resistor.† There was practically nothing left.† Just a carbon trace shorting the legs of his antenna.† So Mikeís advice to the ham community is this: donít do that.† I kept trying to sign off, but new topics came up.† Mike and I got off on a music jag.† I talked about the music my band is playing this semester.† Moody WQ6I reported that Phil WB6GGY is healing up nicely.† Iím very glad of that.† The bodies are piling up and I donít want to have to start a second line of Ham Radio Heaven.
Sun Aug 30
The Dysfunctional Collective† 3636
Harmony is futile
KN6Z, WQ6I, K7PRS, AA8KB, KB1UM, AF6D, K6AII, WG6K, KB7TG
Bob AF6D threw out a couple of calls, but nobody answered him, including me.† I was busy at the moment, and the rig was not tuned up.† Never heard any more from Bob.† We talked a bit about tonightís WARFA, of course.† Stan WG6K joined us tonight.† Thatís a rare pleasure.† Stan went sailing with his son today.† I was practicing scales on my trombone while listening to the dysfunctional QSO, although tonight the dysfunction was difficult to detect.† But Iím sure somebody was pissed off.† Bob K6AII, John K7PRS, and Stan got into an interesting exchange about buying shit from China, ICís for example, and the problem of ďcounterfeits.Ē† I was confused by the term.† Counterfeits are chips that apparently actually do something, but not necessarily what you want them to.† They arenít just studio props.
Sat Aug 29
The Dysfunctional Collective† 3636
Harmony is futile
KN6Z, WQ6I, K7PRS, AA8KB, KB1UM, WI2R, K6AII, KG4SMP
When I checked in I axed for congrats on my sixtieth birthday.† Happy birthday Michael Jackson, Duane AG7G, and me.† So, I did get some congrats.† I described the bend over dinner I had with my family tonight at Island Prime on San Diegoís Harbor Island.† No birthday sex tonight Ė wrong time of the month.† Otherwise I wouldnít have been on the air.†† We made a new friend tonight, Frank WI2R.† Tough copy.† Mike KB1UM wanted an update on my projects, so I gave him the lowdown on the astronomy project, the EME project, and the concert band project.† In fact Marxist Mike AA8KB, Mike KB1UM, and Bob K6AII really started grilling me on my photometry project.† They were surprisingly interested.† Itís something that seems to me would be so dry to listen to.† Itís just a bunch of technical shit, without all the wonder of the heavens.† Mike KB1UM wanted some advice on the water pipe he is using for a ground.† Heís afraid lightning will strike it and break it and his house will be flooded.† He was axing us if we thought lightning could break a pipe.† I googled the question, and found instances where lightning did break or damage pipes.† I donít like the whole idea of grounding to pipes.† I pounded an eight foot copper rod into the ground outside my shack window.† The lightning can just go there.† Stay out of my house.† I do need to sink some lightning grounds for the many loop masts I have around the property.
Wed Aug 26
Ben KD7BCW died this morning.† Bob K6MIT called me this morning with the sad news.† Ben emailed me July 12 informing me that he had liver cancer.† Rest in peace, Ben.
The Dysfunctional Collective† 3636
Harmony is futile
KN6Z, K7PRS, WQ6I, WB6GGY, AG7G, N6LN, KB1UM, KG4SMP, AD5SU, W6MVM
Our dear friend Ben KD7BCW SK was the subject on and off, tonight.† Mike KB1UM is interested in the Icom 706 Ben had for sale.† I talked to him about it on the phone.† Bike Mike AD6SU struck like lightning tonight.† We havenít heard him in a while.† He is currently in Williams, AZ, his summer hide out.† His shack took a direct hit by lightning, which took out a couple of his radios.† He says the 80 m wire was hit.† The coax had a hole burned into it about every ten to fifteen feet.† The coax was lying on the floor of his shack.† It whipped around and hit a grounded terminal strip, and thatís how the current got to his radios, which were shut off.† Quite a story.† We met a new friend tonight, Bill KG4SMP in TN.† Seems like a nice guy, and we invited him back.†† Jack N6LN axed me for an update on my EME station, which I gave, and John K7PRS wanted an update on the saga of my disabled student who by law must somehow be accommodated in my class.† The prop pitch motor I was hoping would turn my EME dish has a grounded actuator, and is unsalvageable without the needed rare parts.† I doubt Iím going to fuck with it any more.† Iím going to continue with Steve W7CIís method of turning the dish with a photocopy machine motor, leaving the prop pitch motor in the power train, but inert.† But Steve has that motor jury rigged, and I donít understand it.† Iíll have to consult him.† Captain Mike W6MVM was on his boat at Shelter Island here in San Diego.† He was unusually strong.† Heís so close I donít normally here him very well with the loop, which is a low angle antenna.
Sun Aug 23
Ben KD7BCW Liquidation Sale
Ben has an ICOM Pro in very good condition and is axing $1000.† Ben also has an ICOM 706 with some ďproblems,Ē but the control head is in perfect shape.† $100.† Ben would also like to unload 80 feet of Rohn tower at $50 per ten-foot section.† He has other shit that goes along with it, such as the tilt base ($150), house brace ($75), hazer, thrust bearings, etc.† I hope a few of you cheap cock suckers will help Ben out.† Why donít you no good stingy bastards let some moths out of your wallet and give good olí Ben a break.† If Ben had a free EME station for the taking Iíd be first in line to help out our dear old friend, Ben KD7BCW.† This blurb puts me in the mood to start my own swap net.† I want to trade Art Bell memorabilia, photos of Art, books about, and by, Art, and recordings of Art on ham radio and broadcast radio.
The WARFA Report
I finally made the big time and heard my voice on a WARFA jamming recording.† Duane AG7G (also on the recording) recently was remarking on the ďadversarialĒ climate on 3636, which remarks I had to relay to stations who could not hear him.† Apparently the editor of the recording thought Duane sounded more like he was complaining, bellyaching or whining, and so in addition to Duaneís voice and my voice on the jamming recording, a crying baby can also be heard on the recording.† The jammers left 3846 alone tonight, at least while I was there.† 3908 got more action, but checking in with Mike AA8KB was no problem.† Moody WQ6I announced on air that long time WARFArian Don W6KAT is now a silent key.† Our sweetheart and tower of strength, Kathy KJ6KMK, was quite overcome when Moody made the announcement.
Friday Aug 21
The Dysfunctional Collective† 3636
Harmony is futile
KN6Z, K7PRS, WQ6I, WB6GGY, AA8KB, AG7G, K6AII, W3CKF, W6SQ, N6LN, KB1UM
There was some exciting talk about Art Bellís show, but in the end nobody was sure if he has a show or not, or how you can hear it.† Iíve been keeping the gang updated on my disabled-student saga.† Somebody wanted more of that, so I gave it.† John K7PRS wanted the scoop on how butterfly nebulae manage to lie down flat in the galactic plane, but I could throw no light on the subject.† Iíll have to read up on it.† The subject of plague came up.† Not the plague on WARFA, but some other plague.† Iím typing this too long after the fact to remember.†
Wed Aug 19
The Dysfunctional Collective† 3636
Harmony is futile
KN6Z, K7PRS, WQ6I, WB6GGY, W6MVM, AF6D, AA8KB, AG7G, K6AII, VE7MJS
I was out on the driveway working on my astronomy project tonight, and listening to 3636.† I started pooping out and came inside to wind down and go to bed.† But I did check in with the gang. We talked about a disabled student problem I am facing.† Iíll skip the details here.† Lightning struck when Canadian Bacon Himself, Mike VE7MJS, checked in.† Wow, talk about a blast from the past.† We have six Mikes: Marxist Mike, Captain Mike, Canadian Bacon Mike, Bike Mike, Music Mike, and Montana Mike.
Sun Aug 16
The Dysfunctional Collective† 3636
Harmony is futile
KN6Z, K7PRS, WQ6I, WB6GGY
Wowee Wow Wow, WARFA just keeps bombiní away, huh?† They have averaged about 50 check-ins per net through July and August.† They were operating at about 55 check-ins per net just prior to the crash of 2013, when their numbers dropped to a third of what they had been.† They are now practically back up to full strength.† Well, besides WARFA, the other big news tonight was my arcing sparking problem.† Turns out one side of my ladder line had broken free of the loop.† So, I fixed it.
Fri Aug 14
KN6Z, K6AII, KB1UM, K7PRS, WQ6I, W6MVM, WB6GGY, AG7G
The Dysfunctional Collective† 3636
Harmony is futile
Tonight we all got caught up on the accomplishments of Mike KB1UM.† Mike is working hard on the second edition of his how-to-fix-everything book.† His first edition sold 60,000 copies!† Thatís why his publisher wants more.† Shit, nice going Mike.† I wish I could write something that 60,000 people would want to read.† I guess I could write the definitive Art Bell biography.† Mike has also formed a jazz duo with a female singer, and they are playing small gigs around Castle Rock.† Mike axed me about the Meade ETX-90 telescope.† My scope is a Meade, and I think you get a lot for the money.† I think he should buy the scope.† Thereís a used one he knows of for only $150.† Duane AG7G came on and had something to say about the Broncos/Seahawks, but I canít remember what it was.† That got Moody WQ6I and I talking about the multi team, multi stadium wheeling and dealing going on in LA between the Chargers, Rams, and Raiders.† I had a serious sparking problem in my rig tonight, as I have recently, and had to keep shutting off the amp.
Wed Aug 12
The Dysfunctional Collective† 3636
Harmony is futile
KN6Z, K6AII, K7PRS, WQ6I, W6MVM, AE7HZ, W6SQ, WB6GGY, KK7HO, KB1UM
Holy shit, I havenít written a thing on this page for TWO MONTHS.† Tonightís QSO was like the Little People of old.† Sizeable crowd, some token jamming, and no bickering.† I congratulated Captain Mike W6MVM on his engagement.† As in marriage.† Mike has been doing some major electrical work on his boat.† We made a new friend, Bill W6SQ in WA.† And we barely heard mobile Larry AE7HZ in OR.† I was having some arcing problems tonight.† Tim KK7HO runs an AL-1500 as do I, and he told us about an arcing problem of his own, and his solution.† It involved removing some spark-gap tabs in the amp.† I brought Mike KB1UM up to speed on my latest adventures overseas, and on rebuilding Steve W7CIís EME station.† Mike thinks I am out of my mind for taking on this 30-foot dish project.† In fact I hurt my shoulder battling with the thing in early May, and the shoulder still hurts.† Itís been x-rayed, but nothing is obviously wrong.† My amateur medical diagnoses is Post Traumatic Arthritis.† No MD has ventured a diagnoses, but I have been offered a steroid shot.† What I want is NARCOTICS, pain or not.† I wish I could get Kaiser to give me an expensive MRI.† Iíd sure like to know if there is cartilage floating around in that joint.† I took the dishís azimuth motor in for rehab today.† Itís a 1949 prop-pitch motor, and it needs new brushes.† The jamming duty was apparently handed off to a really lame jammer, because by the end of the evening, it was laughably weak.
Mon June 2
The Dysfunctional Collective† 3636
Harmony is futile
KN6Z, AD6SL, AG7G, AF6D, K6AII, K7PRS, WQ6I
I heard John K7PRS and Bob K6AII lamenting that neither had a schematic for the AL-1500.† Bob OWNS a freakiní AL-1500.† What kind of engineer loses his manual?† It just so happens that I have an AL-1500, and I KEPT my manual.† So I am going to make copies and provide these guys with the AL-1500 schematic.† Bob AF6D was most unkind to Duane AG7G tonight, at least when he first heard Duane on freq.† He called him a fag and some other shit.† He told him to go back to 3840.† Wowee wow wow, it was really, like, well, just awful.† Like what Gandalf said to the Balrog: ďGo back to the Shadow!Ē† At any rate, they were getting along just fine by the end of the evening.† A few people suddenly went QRT, so something must have happened to trigger that, but I donít know what.† Bob AF6D was mimicking the voice of Bob K6AII, and fooling Duane into thinking he was talking to the genuine Bob K6AII.† Conditions were poor, and it was hard for Duane to tell who he was hearing.† Before you call the FCC, let me add that Bob AF6D never identified as K6AII.† I might have informed Duane that he was being had, but I also thought that Duane might be on to the joke and might be just playing along.† I remember years ago, some notorious 80-meter idiot, ďTimmy,Ē now dead, was trying to make a fool of me.† I was just playing along, waiting for my opportunity to make a fool of HIM.† Well, some even bigger idiot on freq was spoiling my fun by trying to warn me of who Timmy was and what he was trying to do.† Everybody wanted to talk about the Dish again, so we thoroughly covered that topic, AGAIN.† Our old buddy Kevin AD6SL was on freq, and he is very interested in dish shit, so he deserved to be clued in on the adventure.† BZ and I are making the penultimate trip to Sierra Vista this weekend to make final preparations for Dish transport.† We had a rattlesnake in the yard yesterday.† It had a lot of red in its markings, so I believe it to be a Red Diamond Rattlesnake.† Youíll all be pleased to know that I didnít grab at it this time.† It was about the same size as the little muther fucker that bit me years ago.† The cats were looking at it through the window, and man did they want to get out there and kick its ass.† The snake story led to general questions about our animals, including our chickens.† Bob wanted to know if Iíve ever seen them fucking.† Thatís not how Bob put it, but Bob is more refined than I am.† Basically he was asking what the hell chickens look like when theyíre fucking.† Iíve never seen it, but I bet it looks ridiculous.† Grady, the rooster, is in there doing his sisters, Fluffy and Wait-for-me.† The conversation continued to deteriorate as it usually does, until everybody was looking up youtubes of interspecies preversions.† The only time weíre not fighting is when we are joking about bodily functions, genitalia, jerking off, sexual preversions among animals, etc.† That shit is the lowest common denominator, and there everybody is happy together.
Friday May 29
The Dysfunctional Collective† 3636
Harmony is futile
KN6Z, WQ6I, K7PRS, AA8KB, AG7G, WB6GGY, N6LN, KB7TG, KB1UM, AE6OF, K9ZLU, WQ6I, KK6JED, K6ORJ
We managed to avoid a meltdown tonight.† There was a good deal of discussion on the June QST article about transmission lines and baluns.† We discussed my RF problem on 20 meters.† It gets into my IHY boxes.† I donít have the problem if I bypass the IHY boxes.† John K7PRS recommends copper foil from my ground bus to the ground rod outside.† I just happen to have some.† We met some new people.† K9ZLU up around San Bernardino running vintage rigs, for one.† KK6JED we could barely hear.† Paul AE6OF we could hear, but we couldnít understand his distorted audio.† Jack N6LN updated us on his wireless temp control project, for his swimming pool.† He uses an Arduino and a raspberry pie. †Jack and Mike AA8KB were busting my balls for not measuring the input impedance of my loop.† For what frequency?† I operate the loop over all of 80, 40, and 20.† The impedance is going to be favorable at some frequencies and unfavorable at others.† I worked 3DA0TM in Swaziland tonight, on 20.† The Loop rocks.
Thursday May 28
The Dysfunctional Collective† 3636
Harmony is futile
KN6Z, WQ6I, K7PRS, AA8KB, AG7G, WB6GGY
Some people gave each other some straight talk tonight.† Everybody bailed after the feel good talk was over, so I spent some time talking to Mr. Bad Guy AG7G.† We talked about radioactive nuclei, asteroids, Disney World, Florida, asshole Canadians, strawberry rhubarb pie, and some other shit.† And we talked about BZís and my 18th anniversary of not being married.† Thatís Friday May 29.† That was the date of our first date.† Salad is a taboo subject on 36 from now on.† Keep your roughage talk to yourself.† Do not mention salad, fiber, hard turds, soft turds, or any related shit like that.
Art Bell Celebrity Loop: Final Report
All 1200 feet of wire are now in the air and on the air and operational.† The comparison vee has been relocated to the center of the loop, taking advantage of an available mast which is no longer needed for the Loop.† There had been some concern previously that the vee, which used to be only two feet from the Loop, was coupling with the Loop, making the vee a poor standard for comparison.† The vee is now at least 100 feet from any Loop wire.† 80 meters: inside 500 miles, the Loop is sometimes better than the vee, other times the vee is better.† Itís close.† Outside 500 miles, say out to Marxist Mike AA8KB, the Loop is consistently an S-unit better than the vee.† 40 and 20 meters: the Loop beats the vee by at least two S-units for all distances.
Dish Update
BZ and I will be spending June 5/6 with Steve W7CI in Sierra Vista, AZ, making final preparations for transporting the pieces of the dish and the 2300 pound mount.† I mainly need to talk to Steve about some of the workings of the motors and other hardware in the mount.† Then at some point this summer my next door neighbor is going to drive me out there with his truck and mega flatbed trailer and we are somehow going to smuggle that thing home.† Maybe we can take his fork lift with us.† If not, I will have to hire the crane again.
I havenít been writing on this page lately because I canít FTP pix anymore.† I donít know what the problem is, but itís kind of sapped my enthusiasm.
WARFA REPORT† Sat May 16
Saturday afternoon I dropped off BZ and her mom at the cruise ship terminal here in San Diego.† They are taking a local cruise up the coast to Avalon, SF, Victoria BC, and Vancouver.† They are flying home from Vancouver on Memorial Day.† I had shit out a few little balls of fire that morning, from a recent overload of chili sauce recently, but the volcanic activity seemed to have calmed down by the time BZ and I picked up her mom.† After I dumped them at the dock, I headed north for WARFA, and the volcanism started again.† It was very insistent, so I go off the freeway almost before I got started, and pulled into a 76 station.† Well, the menís room was locked, and the clerk informed me that some guy had left the key locked in the restroom.† Shit.† Or DONíT SHIT!† So I walked across the driveway to a MacDonaldís.† A guy got out of his car and headed in ahead of me, and sure enough, he went straight into the restroom, which I discovered had only one stall, and started shitting his brains out, which is what I wanted to do.† Mother Fucker.† Well, across the highway was an ungodly public-park-shitter, so I decided Iíd just have to face that.† Once in the car, the seismic activity relented, so I drove over to my momís house instead, and shit my own brains out at her house.† There was smoke coming out of my ass when I was done, so I took advantage of the shower right next to the cracked and smoking toilet.† That done, I headed once again for WARFA.† I stopped in Pasadena for a nostalgia tour, and dinner at my favorite North Woods on Rosemead.† I got to WARA around eight, but nothing was going on at the usual camping area.† The WARFA station and goings on were going on in the rec hall.† I snuck in quietly and sat down.† Moody was addressing the crowd, who were rapt, awed, slack-jawed.† After a few minutes, Moody noticed me slumping in the back, and acknowledged me.† I caught some of the music.† A young lady, very good on guitar, played and sang to us her own compositions.† Then a gifted young man played the HELL out of the upright piano.† He canít read music, I found out from him later, but his ear is enough.† Both of those marvelous young musicians are somehow blood relatives of Moody WQ6I.† I axed Moody about this, but I didnít really understand.† I donít doubt they are Moody relations.† Moodyís family is very talented.† But I just couldnít fucking understand what the hell Moody was talking about.† They are either nieces and nephews, or cousins, or grandchildren, or something.† John K7PRS showed me a great article in the current QST, on the problem of figuring out how much of your amplifier output power actually gets to the antenna.† The analysis was aided by modeling software.† The results discussed were very sobering.† So I studied that article for a long time, in the mostly empty rec hall, while the two musicians who performed earlier just jammed with each other for fun.† Incredibly good improvisation.† One starts playing something, and the other complements it.† Real time.† After the jam session, John and I discussed the QST article.† There were other hams at WARFA I hadnít seen in a while, including Dave WA6UHA.† And I had my first eyeball that night with Phil WB6GGY.† I didnít even know who he was until John introduced us.† One of the hams there that night pooped his pants on the way to WARFA two years ago.† I had forgotten that episode.† He didnít have any clean clothes with him.† He had had some kind of intestinal ailment, and it overcame him.† Itís odd that he should recount that story on the very same day that I had had a series of episodes of shitting out of brains, and a very close call on the freeway, myself.† I love writing shit about shittting, and talking shit about shittting.† And the little aforementioned coincidence provides even more excuse to do so.
Monday May 18
The Bored Collective† 3636
Impedance is futile
KN6Z, WQ6I, K7PRS, AA8KB, AG7G, N6LN
We did another review of WARFA.† I interrogated Moody WQ6I on how the young musicians at WARFA were related to him.† I donít really get it.† Mike AA8KB said I had 10 dB on Moody.† WARFA Tom remarked Sunday night on how loud I was.† Moody made the same remark the same night.† Coincidentally, I have finished enlarging the Loop.† It is now 1200 feet around, vs 800 feet previously.† Mike AA8KB posed a question for the group: can a magnetic field be used to pull the cap off a bottle without modifying the cap.† We decided that it can be done.† Why the hell not?
Sunday May 17
The Bored Collective† 3636
Impedance is futile
KN6Z, WQ6I, K7PRS, AA8KB, AG7G, KB7TG, K6SP?
All I can remember is some talk about Thorium reactors.† It would take ten hours to read all the websites debunking Thorium reactors.† Some guy calling himself K6SP checked in, but apparently he was borrowing somebody elseís call.† When he was challenged, he sounded suspicious.† Dirty.
Sunday May 3
The Bored Collective† 3636
Impedance is futile
KN6Z, WQ6I, K7PRS, AA8KB, K7ORJ, AG7G, WB6GGY, KD7KAU, AE6OF
Iím reporting on this, like, two weeks after the fact, and I just donít give a shit any more.† We talked about the Dish project, of course, and Steve, Dish benefactor.† I met Steveís Tucson bud, John W7 Big Bowl Movement.† John showed me pix of his incredible EME installation.† I wonder if John poops all the time.† In the WARFA report, above, I discuss poop.† John is reputed to be illiterate, but it could just be a rumor.† He apparently never lets anybody catch him reading, if he indeed does any.† Duane AG7G expounded on ham fests, and how stinky they are.† The hams stink.† John K7PRS took exception to that.† His experience has been different.† Hams that poop their pants stink.†
Th April 20
The Bored Collective† 3636
Impedance is futile
KN6Z, WQ6I, K7PRS, AA8KB, K7ORJ, AG7G, AE6OF (squawk, squawk, growl, growl)
Itís time for another assault on the DISH, so I brought the gang up to date on that.† We talked some astronomy.† Solar system astronomy, and telescopes.† Marxist Mike is very excited about Saturnís appearance in Scorpius.† Heís trying to take a pic.† My students took pix of the Moon through telescopes at school tonight.† And we talked rigs and audio and sushi.† And we talked about the hot girls at my school who are too hot this time of year and are stripping down.† Duane AG7G wanted to know just how short the skirts get.† I told him I need a micrometer to measure the hemline to butt cheek distance.† And we marveled at WARFAís skyrocketing check-ins total.† Not only is there new blood, but people from long ago are coming back.† And there was ever so much more.† And our dear friend Paul AE6OF checked in late, thanks to Moody WQ6Iís good ear.† Paul, you sound like two horny tomcats fighting in the middle of the night.† If you are going to be a ham radio star, you gotta do something about that, dude.† You gotta git you some Art Bell audio.
Sun April 26
The Bored Collective† 3636
Impedance is futile
KN6Z, WQ6I, WB6GGY, KD7KAU, K7PRS, W6MVM, KB7TG, W6PHO, AE6OF
I didnít stay in long tonight.† Have to get up early Monday.† Moody WQ6I axed me about the Dish schedule during WARFA, so I reiterated that for the Collective tonight.† Moody and John K7PRS want me to bring my base trombone to the WARFA retreat in May to add that fat brass sound to the band.† Base trombone is a VERY fat sounding horn.† WARFA had 51 check-ins tonight.† WARFA has scored over 50, pretty consistently lately.† John reports that there are a lot of new call signs.† Moody and I talked grits.† I had some fabulous grits at a Creole restaurant in Downtown Disney Saturday night.† The group has four Mikes now: Marxist Mike, Montana Mike, Music Mike and Captain Mike.† Paul AE6OF came limping in, buzzing and squealing tonight.† We barely copied him, but you made it, Paul.
Tue April 21
The Bored Collective† 3636
Impedance is futile
KN6Z, WQ6I, WB6GGY, KD7KAU, KF6RM, K7PRS, W6MVM, KD7SKK, AE6OF, VE6XX, VE7MTI, N6LN
Dish talk.† Nobodyís tired of it yet.† We met a few new people tonight who were lucky enough to stumble onto us.† WARFA went well tonight.† 53 check ins.† We strained to hear/understand Paul AE6OF, but nobody could copy a word.† So I canít make you the star tonight, Paul.† I improvised a song about Art Bell and played it over the air, but ďI love you, Art BellĒ were the only lyrics I could come up with.† Toward the end there was some environmental bellyaching associated with oil and recycled-plastic decking.† And some shit about desalination and the Gibbs Free Energy.† The Gibbs free energy is the energy available to do work.† Some energy released in a chemical reaction is wasted in just increasing entropy.
Sun April 19
The Bored Collective† 3636
Impedance is futile
KN6Z, WQ6I, WB6GGY, KD7KAU, KF6RM, K7PRS
Dish talk.† Yeah, sorry about that.† John K7PRS recommended I get a machine called a cut off tool.† OUCH.† Iím not sure I want one of those.† But apparently cutting mine off will expedite the DISHmantling.† And we talked about Cary KD7KAUís weird Savannah cats.† They are a monstrous hybrid of some kind.†
Wed April 15
The Bored Collective† 3636
Impedance is futile
KN6Z, K7PRS, WQ6I, WB6GGY, K6ORJ, KD7KAU, AG7G
Cary KD7KAU just retired, so he says heíll be on freq with us frequently.† Otherwise it was just more dish talk.† I was pooped tonight having performed a concert with the college wind ensemble earlier in the evening.† Duane AG7G has been away, I guess, and wanted to get caught up on the DISH.† I told him I thought it would take one more trip to finish dismantling, and an additional trip to get some very necessary coaching from the Giver of the Dish on how to make those motors and mount move.† The motors are in moderately poor shape, as in FUCKED UP.† And I want to talk to the Giver about the feed.† When all thatís done, I will schedule the crane once more, and drive out there with my neighbor who has a big truck and a 35,000 lb capacity flatbed trailer.† So I guess three more trips.† The Art Bell Celebrity Loop has been shoved off the front page by this madcap dish adventure.† The last of the supporting masts for the Loop is UP.† Now I just have to add the 400 feet of additional wire and the Loop will be done.† 1200 feet.
Mon April 13
The Bored Collective† 3636
Impedance is futile
KN6Z and the usual gang.
Iíve been most remiss in logging the Bored QSOs.† I canít remember who was in on this night.† All we talk about lately when I check in is the DISH.
Mon April 6
The Bored Collective† 3636
Impedance is futile
KN6Z, K7PRS, AA8KB, KB1UM, WB6GGY, AE6OF, WQ6I, KF7RM
Paul AE6OF wants some God-damned recognition.† He sees his call listed in this blog, but nothing is ever said about his contribution to the QSO.† Well, Paul, dude, it ainít personal.† Most of the time nobody can understand you.† Your audio is unintelligible.† Now, on this night, I could understand most of what you said.† So Iíll pay you some lip service.† Paul axed me about building or somehow obtaining an ďobservatory,Ē but I didnít know if he was talking about an optical telescope, or a radio telescope such as the dish I am acquiring; or a building with a dome, either for the optical scope or the radio dish.† I really didnít understand him, but not because I couldnít make out what he was saying.† Paul also wanted to know the status of the dish project, so I gave him the lowdown.† So, Paul, there you are.† You are the star and sole subject of tonightís entry.
Sun April 5
The Bored Collective† 3636
Impedance is futile
KN6Z, K7PRS, AA8KB, K7ORJ, WB6GGY, W6PHO, WQ6I, AF6D, WI2R, KB7TG
As usual, when I checked in, everybody wanted the latest on the dish project.† Iíll be returning to Sierra Vista in two or three weeks to finish DISHmantling.† And a couple weeks later Iíll truck it all home somehow.† My neighbor has offered to drive me in his truck to SV, pulling his 35,000 lb flatbed trailer.† Iíll rent the crane again, load up the shit, and haul ass home.† My neighbor wants to dig me a deep hole with one of his big machines, and help me fill it with concrete and rebar.† Heís got mixers and rebar all ready.† And a huge auger and back hoe.† There was quite a bit of talk tonight about windoms and baluns and hole-digging theory.† The final mast required to enlarge the Art Bell Celebrity Loop is rigged and ready to raise.† Once itís up, Iíll string the remaining 400 feet of wire and the loop will be done at last.† It will be 1200 feet, as big as I can make it.† I can then focus my attention on the EME superstation project.† I want to be the Art Bell of San Diego EME.†
Wed Mar 25
The Bored Collective† 3636
Impedance is futile
KN6Z, K7PRS, AA8KB, K7ORJ, WB6GGY, AG7G, W6MVM, WQ6I
It appears the dish mission is scrubbed.† I canít get the crane scheduled.† I keep pestering the company, but the crane op just wonít return my calls.† Itís likely he knows Iím a ham, and just wonít deal with dorks and weirdos.† Tonight the gang talked about the blitzortung.org lightning site I give below.† And we speculated on the air disaster currently in the news.
Tue Mar 24
The Bored Collective† 3636
Impedance is futile
KN6Z, K7PRS, AA8KB, KF7RM, K7ORJ, WB6GGY, AG7G, W6MVM, KB1UM, N6YW, K7JRL
I didnít want to dominate the QSO again with dish dishcussion, but people wanted to talk dish.† So I dished it out.† As new people checked in, I had to redo the dishcussion.† We dishcussed what paperwork Iím going to have to file in order to get permission to relocate the birdís nest thatís crammed into a little nook in the tower.† We talked some about the recent air-disaster in the news.† The really big news is that WARFA Billy N6YW has moved from Venice to Tucson.† He left his woman of seventeen years, and is now with his high school sweetheart of thirty-five years ago.† Then people started talking about what sorts of astronomical objects I can observe with the dish, such as quasars.† And that led to accretion disk physics.† Then the next thing I knew, we were on to politics and presidential candidates.† Marxist Mike got some grilling on the subject.† I talked Marx and Hegel and the spread of socialism worldwide, with Mike.† Mike turned us onto this cool lightning site: http://www.blitzortung.org/Webpages/index.php?lang=en&page_0=30.† And if you are a religious professional who has decided itís all just bullshit and now you are in crisis and donít want to have to flip burgers for a living and need a support group, check this out: http://clergyproject.org/.† Somehow after a brief sojourn into atheism, we got back into Marxist theory, and various other systems and philosophy.
Mon Mar 23
The Bored Collective† 3636
Impedance is futile
KN6Z, WQ6I, K7PRS, AA8KB, WB6GGY, KB7TG
Another brief hullo.† I got in pretty late and people were checking out.
Sun Mar 22
The Bored Collective† 3636
Impedance is futile
KN6Z, WQ6I, K7PRS, AA8KB, WB6GGY, N6LN, W1WY
Just a brief hullo.† I was just in after an ass-kicking drive from Eloy, AZ, and I was pooped.
Th Mar 19
The Bored Collective† 3636
Impedance is futile
KN6Z, WQ6I, K7PRS, AA8KB, KF7RM, KK7HO, K7ORJ, AF6D, WB6GGY, N6LN
I hijacked the QSO tonight and forced everybody to talk about my attempt this week to DISHmantle W7CIís 700 lb 30-foot dish, mounted 16 feet high.† Iím insane.
Tue Mar 17
The Bored Collective† 3636
Impedance is futile
KN6Z, WQ6I, K7PRS, AA8KB, KB1UM, K6AII, KF7RM
Tonight was all about my DISHmantling mission coming next week, Spring break.
Mon Mar 16
The Bored Collective† 3636
Impedance is futile
KN6Z, WQ6I, K7PRS, AG7G, N6LN, AA8KB, KB1UM, K6AII
The opening gambit was fusion, but I canít remember why.† Then right on cue, Duane AG7G started talking thorium.† Then Music Mike KB1UM had to answer some questions about pot-growing laws in Colorado.† We also helped Mike with some antenna tests.† Gutter vs sloper.† What great names for a pair of fighters, eh?† Gutter and Sloper.† WARFA was reviewed.† Sundayís count was 55.† Wowee wow wow.† And then we spent a lot of time talking about dead Nimoy, Spock, and Star Trek.
Mon Mar 9
The Bored Collective† 3636
Impedance is futile
KN6Z, WQ6I, K7PRS, K6ORJ, AA8KB, AG7G, KF7RM, N6LN, K6ORJ
When I tuned in Duane AG7G was leading a riveting QSO on repeaters.† Attention quickly shifted to my 30-foot dish salvage project.† Then there was a bunch of shit I canít remember.† Umm, then John K7JRL brought up the breast milk ice cream story of three years ago.† And we couldnít contain our excitement about Art Bellís new podcast show, coming in July.
Sun Mar 8
The Bored Collective† 3636
Impedance is futile
KN6Z, WQ6I, K7PRS, K6ORJ, AA8KB, AG7G, KF7RM, KB7TG, K6ORJ, KB1UM
We talked about big dishes tonight.† Iím considering acquiring a 30-foot dish for 432 Mhz EME.† John K7PRS turned me on to a source.† I may have to round up some illegals to help me with this thing for cheap.† Marxist Mike AA8KB debated with John K7PRS over whether the Arecibo Puerto Rico 1000-foot dish was ever used to detect Moon-reflected leakage of Soviet VHF/UHF transmissions.† John thinks itís the stuff of the Art Bell show.†
Wed Mar 4
The Bored Collective† 3636
Impedance is futile
KN6Z, WQ6I, K7PRS, K6ORJ, AA8KB, AG7G, KF7RM, KB7TG
Moody WQ6I got some exciting poop about Art Bell off of Face Book.† Artís making some moves on possible bumper music for a possible new show.† Bumper music is expensive to play.† We did a review of the 3840 zoo, and their antagonists, such as the Sherriff.† Duane AG7G found an OBB chat site: bellgab.com.† Thatís about all I can remember.
Mon Mar 2
The Bored Collective† 3636
Impedance is futile
KN6Z, WQ6I, WB6GGY, K7PRS, K6ORJ, N6LN, AB8ZF, KB1UM, AA8KB, AG7G
Tonight we talked about REGULATION, mostly.† Iíd say it went nowhere but around and around.† It was talk of government regulation of the internet that got Marxist Mike AA8KB out of bed.† Mike KB1UM checked in, barefoot, and went BACK to bed.† Jerry AB8NF, near Akron, introduced himself and then blew us off.† We did have some fun talking about the free-for-all on 3908 Sunday, after WARFA.†
Sat Feb 28
The Bored Collective† 3636
Impedance is futile
KN6Z, WQ6I, WB6GGY, K7PRS, K7PRS, W6MVM, K7JRL, N6ZZO, AF6D, N6LN, W6PHO/AE, K6MJD!!!
Wowee wow wow, can you believe Fire Marshal Mark K6MJD dropped in?† Heís been collecting vintage radios.† We implored him to join us again soon.† Be a regular, just like in the good olí days of Art Bell.† Dave W6PHO/AE is a retired history-prof from San Jose State, and he just today scored his Extra.† Make room on 3636 for one more advanced degree.† Dave creates reality.† He likes making things up.† Thatís his job.† Heís an HISTORIAN.† I tried to get a great Yuma story out of John K7PRS and/or Moody WQ6I, but what I got wasnít worth typing.† Johnís XYL Kathy gave a presentation at the Yuma Hamvention.† She demonstrated on a captured WARFA jammer, how to tear a jammer a new asshole.† And then she demonstrated it again.† And again.† John picked up a Motorola signal generator for $2.00.† Big spender.† John, Moody, and Bob K6AII pigged out at some Yuma all-you-can-eat hog palace called the Golden Corral.† Or maybe it was the Golden Shower.† Moody seemed unsure of the name.† Moody was just gushing tonight over the best QSO heís ever heard, on 3740: Stan WG6K vs Duane AG7G on all of history from the Big Bang through the present, and theory vs reality.† Bob AF6D gave a Rachel report, sheís doing great.† CHOC classifies her a ďsurvivor.Ē† Bob, however, is going under the knife to fix his fucked-up back.† Heís getting a laminectomy, and heís not looking forward to the long painful recovery.† Kathy got one, and the outcome was apparently marvelous.† Sheís a new woman.† She eats jammers raw.
Tue Feb 17
KN6Z, WQ6I, WB6GGY, K7PRS, AA8KB, W1YW, AF6D, N6QE, AC0V, K7PRS, KB7TG
The Bored Collective† 3636
Impedance is futile
I dropped in for a little while.† I wanted to weigh in on the hammer problem from last night.† Bob AF6D was talking Step IR and double bazooka antennas.† And we got on the topic of a Myth Busters rip off show thatís airing presently.† I wasnít paying a lot of attention tonight, because I was practicing some Percy Grainger on my horn.
Sunday Feb 15
KN6Z, WQ6I, WB6GGY, K7PRS, AA8KB, W1WY, N6LN, VE3SQT, VE7UB, AD6SL, K6ORJ
The Bored Collective† 3636
Impedance is futile
Iím typing this a day late, and canít remember what went down Sunday.† We tallied the WARFA score: 82 check-ins Sunday night, unofficially.† Jeezus, what a rout.† We had a San Diego County local join us, Jim W1WY in Pine Valley.† I told Jim I was taking my students to Pine Valley this Friday for our field trip.† I haul my huge scope up there.† So I invited Jim.† I canít remember anything else about Sunday.† As I type this the Monday night gang is discussing how to calculate how much force a typical hammer blow exerts.† The problem has been done.† Just look it up on the internet.† The only hard part of the calculation is guessing how much time the hammer spends decelerating to zero velocity once in contact with a nail, anvil, or scull.
Sunday Feb 8
The Bored Collective† 3636
Impedance is futile.
KN6Z, WQ6I, WB6GGY, K7PRS, KB7TG, AA8KB, KE4PER, W6MVM, KF4RM, K7JRL, N6LN
We continued the accursed 450 ohm vs open line debate.† Itís really running out of steam.† John K7PRS thinks that open wire has advantages over 450 ohm, but loss is not one.† Not a significant one, anyway.† And thatís ALL Iíve been saying.† Marxist Mike AA8KB is continuing his measurements of 450 ohm line loss.† I would sure like to see some data on open wire loss under adverse conditions, but Mike doesnít happen to have a bunch of open wire lying around.† This shit turned into a really good QSO.† Some really smart knowledgeable people on freq examined Mikeís method and results very carefully.† It really turned into an informative can of worms, at least for me.† Somehow I get the feeling that Karl Marx was against 450 ohm line.† Perhaps because it was expensive, requiring sophisticated materials and manufacturing, and made by the proletariat who could not afford it, and enjoyed by the bourgeoisie who enslave the proletariat.† And speaking of Marx, has anyone ever seen Karl Marx in the same room with Jerry Garcia?† NO!!!† Think about it.
Tuesday Feb 3
The Bored Collective† 3636
Impedance is futile.
KN6Z, WQ6I, WB6GGY, W6MVM, KD6GN, AD6SL, K7PRS, K6AII, AG7G, KB7TG, AA8KB, N6LN
Havenít been doing the WARFA post mortem, lately.† Getting boring.† Last Thursday I tried to make it more sporting by spotting the jammers ten dB, checking in barefoot, but I got in on the first or second call.† So Sunday I tried spotting the jammers 20 dB, checking in QRP, but I still got in after a few tries.† I guess Thursday Iíll check in on my dummy load.† We had some fun talking to Hawaii stations during the post-WARFA net.† We talked to the guy who accepts the blame for bringing Greg K7ZAR to the Big Island.† Greg is apparently living in Vegas and is bound for Utah.† He can smoke some shit with the Mormons.† Then we talked pot and drugs.† Big group on Bored Collective tonight.† All the usual suspects, and more.† Marxist Mike cussed and discussed his antennas with Duane AG7G.† Duane, typically generous, offered to trade rigs with Moody WQ6I, if Moodyís 7800 is too complicated for Moody to operate.† Carter KD6GN is one of the new kids.† Heís been listening for a while, and recognizes the quality of the Collective.† He really admires us, and Iím not even sure if he knows we know Art Bell.† I mean, we are Art Bell insiders.† Jack N6LN checked in near the end of the evening.† Heís got himself a new Alpha.† He WAS running 600 watts or so previously, but NOW heís running full power, and he melted his antenna.† Mr. Diplomacy, Mr. Warmth, Mr. Duane, remarked that we (the Collective) donít fire enough of his neurons, which is why he has to have his computer on during our fascinating round table.† Then he had the nerve to ax Marxist Mike to send pix of his antenna.† Can you believe that muther fucker?† I hope Mikeís pix are enough to stimulate Duaneís mighty brain.† Duaneís neighbors complain about RFI if Duane just THINKS too hard.†
450 Ohm Window Line, Continued (Oh no, not that!)
Does anybody still give a shit?† Did anybody EVER give a shit?† Should we go another round?† Mike AA8KB says itís a very important issue.† OK, letís put on the gloves.
The graph Mike offers in his link below shows that high SWR is no reason to prefer open line to 450 ohm window.† At 10:1 SWR, 450 ohm is only slightly more lossy than open wire at 10:1.† From the ARRL Antenna Book, the loss per 100 feet is 0.1 dB for open wire line and 0.16 dB for 450 ohm.† Youíll have to do some extrapolating to use Mikeís graph, because it doesnít go below 0.2 dB matched loss, but it looks to me like the additional loss at 10:1 for 0.1 dB matched loss is about 0.50 dB and the additional loss at 10:1 for 0.16 matched loss is about 0.55 dB.† (If you donít trust extrapolating, just use the formula that generated the graph.† It is easily found by doing some googling.)† Only 0.05 dB more loss for 450 ohm compared to open wire.† So there is only a small additional loss penalty at 10:1 SWR for either 450 ohm or open wire, and almost no advantage at all for open wire over window line.† My loop is 3:1 on all bands except 160.† 160 is 5:1 or 6:1.† So I totally ainít worrying.
But what if you live under water?† Like Duane AG7G?† The issue then is how does wet 450 ohm do compared to wet open wire?† And I mean wet as in pouring rain.† Foggy wet 450 ohm, or post-rain wet 450 ohm, is not wet enough to matter.† I have found data for 450 ohm in heavy rain (discussed below), but no such data for open wire.
Here is a good link:† http://www.dxzone.com/cgi-bin/dir/jump2.cgi?ID=29985.† This guy has made some careful measurements of loss for 300 ohm twin lead and 450 ohm window line, under various conditions, in order to settle a few arguments and resolve some discordant published results.† His measured loss for ďwet (such as it is)Ē window line at 9:1 SWR is less than my own semi empirical/semi theoretical and fully half-assed guesstimate I made in my semenal 450 ohm treatise, below, for a MATCHED line.† Heís had the same problem I have had with 450 ohm: he canít get it wet.† He can get it wet if he puts soap on it, or jerks off on it, and loss does go up significantly for good wetting, so be careful about operating when itís raining soapy water.† To get 450 ohm to look lossy, without soap, you have to put it out in the pouring rain.† At 9:1 SWR, in pouring rain, 450 ohm line exhibits around 2 dB loss per 100 feet at 27 Mhz.† Thatís significant.† But how much operating do you do in pouring rain?† And how bad is this loss compared to open wire in pouring rain?† We need data for open wire in pouring rain.†
Now, if your particular application requires open wire line for whatever reason, then I guess youíll use it.† But if the issue is loss, then in dry San Diego conditions, Iíll stick with 450 ohm.† Me and Art Bell.
Mike AA8KB doesnít agree with me.† Can you believe the gall?† Below I present his rebuttal to my defense of 450 ohm window line.
You know, I was into this argument pretty heavily with a guy upstate who used to fix radios.

I threatened to do this test myself, based on a laboratory that simulates amateur radio transmission line implementation as closely as possible. This guy and I ended up getting into a pretty serious fight about Ku-band LNBs instead, so I never followed-through with my threat.

To name only ONE thing wrong with your "conclusion" -- and YOU should know -- that your assumption of 5.4% mass-change might differ from real conditions in so many ways due to differences in surface-tension of droplets forming in supersaturated air vs. whatever the fuck you did.

Do you know that transmission-line loss changes dramatically as the SWR on that line changes? That alone would rule it out for most people that have well above a 2:1 right out of the gate. We already know this is the case for you.
<![if !supportLineBreakNewLine]>
<![endif]>
†http://www.astrosurf.com/luxorion/Radio/dwg-loss-swr.gif.

So I've already pretty-well worked through a methodology to do this. In short, I'll put some up out there, and run it a ways, suspending it in the air using mason (nylon) twine.

I have coax going out there already that I can hook to my scope. To interface the scope, I'll have a 1:1 isolation transformer, a 520-ohm resistor will be the load, and I'll measure the RF voltage across the resistor.

I'll be able to use my Tektronix TDS 380 (commercial-class) to measure RF voltage going in and coming out to within a mV or two so we can get your misinformation off the Internets ASAP.

Thanks for the needed bit of inspiration!

By the way, I saw a link on the Internets that was eham - I think - where there was quite the shit fight over this there too.

Mike
450 Ohm Window Line, in Conclusion:
In the Sunday Jan 11 entry, below, I reproduce a report of a measurement made comparing open wire transmission line loss vs. window line loss.† The result was about 0.1 dB greater loss for window line, at 30 Mhz.† Why then bother with the bother of open wire line?, I impertinently axed.† Mike AA8KB made the argument that the loss will be greater if the window line gets wet from rain or dew, and that old window line wets better than new.† Moreover, ďFuck Ladder Line!Ē† I would point out that while itís raining, there is a concentration of falling water in the air around the conductors in the open wire line, that cannot be ignored.† But letís say itís stopped raining.† I found some ten-year-old window line lying in the filth beside my momís house, exposed to the elements, for ten years.† That window line no doubt carried the voice of Art Bell, back in the glory days, when Art was the center of all things and everyone (almost) knew their place.† I cut off a piece of the window lineís plastic insulation and submerged it in water and let it drip for a minute.† It didnít hold on to much water.† Dry, the piece of insulation weighed 12.89 g; wet, it weighed 13.59 g.† Thatís an increase in weight of 5.4%.† The density of water is about the same as most plastics, so we can say that the volume of water sticking to the insulation is about 5.4% of the volume of the piece of insulation.† The dielectric constant of water is about 25 times that of most plastics, and dielectric loss is directly proportional to dielectric constant, so we can say further that water on the window line insulation will be 25 times as lossy as the insulation, PER UNIT VOLUME.† But the volume of the adhering water is only 5.4% of the volume of the insulation, so the waterís contribution to the total dielectric loss is apparently 0.054 x 25 = 1.35.† In other words, the dielectric loss due to the water adhering to the window line is 1.35 times the loss due to the window line insulation.† It follows that wet window line is going to have 2.35 times more loss than dry window line.† The loss per 100 ft of 450 ohm window line is 0.16 dB.† By delta dB = 10 log [(Power 1)/(Power 2)], 0.16 dB loss gives a power ratio 0.96.† That is, after the 0.16 dB loss, you have 96% of your power left.† So if we lose 2.35 times more power for wet window line as for dry, we will be down to 100% - 2.35(4%) = 90.6 % = 0.906.† 10 log (0.906) = 0.43 dB loss for the wet window line.† Big deal.† If itís cold enough that layer upon layer of water can freeze on the window line (as in the pic above), building up a volume of water on the window line comparable to the volume of window line insulation, then youíll get serious dielectric loss.† But unless you are getting ice on your transmission line, I am unpersuaded that there is much advantage in using open wire line, even if you live in a rain forest.
If you are skeptical of any of my unsupported assertions, well then:
<![if !supportLists]>1. <![endif]>FUCK YOU!!!
<![if !supportLists]>2. <![endif]>If number 1 is unsatisfactory, then I will send you the relevant links.
<![if !supportLists]>3. <![endif]>If you cannot see how I reached my conclusions based on the links, then I can help with the reasoning or derivations.
<![if !supportLists]>4. <![endif]>If you STILL cannot understand my results, please see number 1.† Thank you.
Wednesday Jan 28
The Bored Collective† 3636
Impedance is futile.
KN6Z, WQ6I, WB6GGY, W6MVM, KK7TV, N6RC
I didnít precipitate much tonight.† I was writing up my 450 ohm defense while I was listening to the gang.† They were seriously into some deep repair talk.† May I introduce Randy KK7TV in Cave Creek, AZ, and Dick N6RC in Tucson.
Monday Jan 25
The Bored Collective† 3636
Impedance is futile.
KN6Z, WQ6I, AA8K(G)B, K6AII, WB6GGY, W6MVM, KB1UM, AG7G, K7JRL
Mike KB1UM suggested the above modification to our slogan.† I think it is brilliant.† We talked a bit tonight about the Snowmass repeater.† Bob K6AII wanted to know if Mike KB1UM could hit it.† We had a helluva time, however, understanding Bobís pronunciation of ďSnowmass.Ē† Phil WB6GGY was using a stock hand mic and sounding terrible.† Everybody took turns telling Phil how bad he sounded.† And then everybody took a second turn.† Talk went on and on about Philís crappy audio and crappy mic.† Captain Mike W6MVM is having some kind of problem with his 6300, and we went on and on about it.† I heard groaning and sighing on freq, and I knew before he checked in that it was none other than resident malcontent Duane AG7G.† Duane got fed up with the hardware talk pretty quickly, and declared himself QSY.† Shortly thereafter, ironically, Music Mike and Comrade Mike got onto dueling soapboxes and slugged it out over the Muslims.† Muslim shit is right up Duaneís alley.† The whole freq revolted, however, and shut down the ranting about Muslims.† The gang wanted some ďfun,Ē so they went back to the 6300 problem.† Tonightís QSO was strictly tech talk.† Flex theory, ALC theory, mic testing, everything.† Bob wants us to all collaborate on an article about ALC, that will straighten out the entire ham radio world.† THEN, John K7PRS changed mics and started EQing and we went on and on audio testing with him.† It was heaven.† He was testing a PR-40 mic, the kind Art Bell and I use.† I then changed the subject to small loops, much smaller than a wavelength.† I axed the gang about the theory of how these small loops null out signals so well, and what the benefit is of using inductive coupling.† The answer to the latter was not nearly as straightforward as I expected.† All articles Iíve read describe small loops that are inductively coupled to the rig, but with no discussion of why.
Tuesday Jan 20
The Bored Collective† 3636
Resistance is futile.
KN6Z, WQ6I, AA8KB,† K6AII, WB6GGY, W6MVM, KB1UM, AG7G, K6TXH, KY6W
3840 luminaries, Steve ďWho appointed YOU net control?Ē K6TXH and Don KY6W, joined us tonight.† Steve is a big fan of South Pacific, as am I, and I reported to him that I received in the mail today the original reel to reel tapes of the 1973 Pasadena High School performance, in the orchestra for which I performed on my trombone.† Those tapes have been in a vault for decades, and I happened upon them on EBay.† I also got the 1974 performance of The King and I, in which I also blew my horn.† Only a few yearsí worth of these tapes are available, right around the time I was a student. †Itís just unbelievable luck that Iíve been researching old PHS stuff just at the time the caretaker of the tapes decided to put them up for sale on Ebay.† Dirt cheap, too.† Comrade Mike and I talked 450 ohm window line again.† My mix of old and new window line stays dry even when everything else is soaked with dew.† Mike says old window line is bound to get wet, but I canít get it wet even when I pour water on it.† In my next installment I will report my calculation of the additional power loss per unit length of window line, due to a few drops of water on the line (and a few drops is all that will ever stick to my line in the worst case scenario).† We did the WARFA post mortem: Comrade Mike concludes that the jammers are ďcontained.Ē† Sort of like the contents of a cat box.† There was some token jamming tonight on the super-secret publically announced auxiliary frequency.† Whatís the point?† Is it to let WARFA know that the jammers are smart enough to find the secret freq?
Sunday Jan 18
The Bored Collective† 3636
Resistance is futile.
KN6Z, WQ6I, AA8KB,† K6AII, WB6GGY, W6MVM
We talked long and hard about jazz and super-secret, anti-jammer mini loops.† I canít remember what the hell else we talked about.† I waited too long to write this entry.
Thursday Jan 15
The Bored Collective† 3636
Resistance is futile.
KN6Z, WQ6I, AG7G, AA8KB, W6UA, KB1UM, K6AII, K6VLF
We mostly just talked about my dwarf novae astronomy project.† People just kept axing me questions about it, so I kept talking.† The WARFA post mortem tonight was mostly just a lot of yawning.† Sunday, 41 check-ins; Tuesday, 56 check-ins; this night an estimated 62 check-ins.† BTW, where did the jammers go tonight?† They started off with a bang, and then just disappeared like roaches under a bright light.† Did they run off to confession?† Duane AG7G thinks the jammers are getting tired and bored.
Sunday Jan 11
The Bored Collective† 3636
Resistance is futile.
KN6Z, WQ6I, WB6GGY, K7PRS, AG7G, K6LK, W6SQ, W6MVM, AA8KB
When I got in I guess it was time to talk Star Trek.† How did we get on that?† I think Comrade Mike was trying to think of somebodyís name, and it sounded like ďGary Seven,Ē a guest character on the original ST.† I mentioned Gary Seven, and we warped out on an exhaustive trek into Trek.† ST was enough to pull Duane AG7G out of the woodwork.† He likes it better than Star Wars.† Of course we did the customary WARFA post mortem.† The covered wagons had the Indians surrounded tonight, Iíd say.† 41 check-ins, up from the average of 25 that has been holding for, like, a year.† But 41 is nothing unusual lately.† Then John K7PRS and Mike started twisting my arm to build some open wire line to feed my loop, rather than the 450 ohm window line commonly used.† Whatís the advantage?† Hereís a post from an open-wire-vs.-window-line thread on QTH.com:
I made the measurements about ten years ago when I worked at Ten-Tec.
The comparison was made between 6" open wire line with ceramic spacers
every 10', Zo about 650 ohms, and† 450 ohm ladder line. Frequency was
65Mhz, the upper limit of the HP-601.† I used a Boonton rf voltmeter
as the detector. Johnson matchboxes were used at each end to make the
bal-un transition and transform back to 50 ohms.† Identical parallel
250' runs of each were measured.† The difference was 0.5dB favoring
the open wire, which translates to 0.092dB/100' difference at 30 MHz.
Poly does two things: it provides a support/insulation role and makes
the spreaders easily, and as a dielectric, it slightly reduces the
spacing necessary to get to 450 ohms.† The higher the impedance, the
lower the loss.† Windowing the line lowers the weight and the loss -
both the initial dielectric loss and the 'aging loss'.
Polypropylene is an outstanding rf dielectric provided it is not
exposed to uv radiation which causes it (and most other plastics) to
become brittle which decreases strength, causes surface cracks which
permit ingress of contaminants.† The brown opaque fillers added to
prevent uv deterioration do increase the loss somewhat.† Like many
other things in life, nothing is simple!
It is difficult to get good quality 450 ohm open wire line. It is hard
to keep it from twisting shorted on long horizontal runs. The
ladderline is inexpensive, easily obtainable at good quality. And it
won't short by twisting.
So whatís the advantage using open wire line?
Mike and Duane and I finished off the night with Muslims, and if they mostly want to cut off heads and blow shit up.† I quoted some data from a Pew Research poll of 14,000 Muslims over 14 countries.† I guess they couldnít be devout Muslims, because they mostly donít want to kill folks for dissing their bullshit superstition.
Tuesday Jan 6, 2015
The Bored Collective† 3636
Resistance is futile.
KN6Z, WQ6I, WB6GGY, K7PRS, AG7G, W7UA, AA6SC, KB1UM, K6AII, N6LN
Thereís a new kid in town, Stan AA6SC in Mohave.† Heís as sane as the rest of us, which I hope he takes as a compliment.† Stan has a long history in Pasadena and Sierra Madre, as have I, so we had a great time comparing notes on our experiences in the area.† Stan was talking ďmicrocosmicsĒ earlier on during the net.† He was relating something he had read on the Quora Digest.† So far I canít make heads nor tails of what itís about.† Iím afraid the gang told him that I would have something interesting to say about it.† Duane AG7G did his best tonight to cope with the ponderous and elephantine ďround tableĒ protocol.† Especially sluggish with the big group we had tonight.† We did the usual WARFA post mortem.† I havenít updated my WARFA jamming graph, because the plateau of about 75 check-ins a week has been holding steady for a long time, but things might be changing.† WARFA took 393 check-ins over the past 13 weeks, vs only 262 check-ins for the 13 weeks previous to that.† Thatís huge.† Thatís 50%.† I warned in my semenal report of a few months ago that the jammers cannot let WARFA just keep hanging around, or they will start clawing their way back.† WARFAís fun canít just be spoiled, their MORAL must be broken, if they are to be destroyed.† The current trend in check-ins clearly calls for more jammers, more power, and bigger antennas.
Tuesday Jan 6, 2015
The Bored Collective† 3636
Resistance is futile.
KN6Z, WQ6I, WB6GGY, K7PRS, K7JRL, AG7G, KD7BCW
We welcomed home Duane AG7G, tonight.† Heís been in Hawaii.† What a loser.† I bet he had a lousy time.† We also welcomed back Ben KD7BCW to the frequency.† Heís come around twice recently, and we hope he keeps it up.† Dave W6UHA sent me an email informing me of his observations of comet Lovejoy, currently in the constellation of Orion.† Dave I guess is heading off to China for another fabulous adventure.† What a loser.† I bet he will have a lousy time.† We talked to Moody some about his tonsil exam.† He had his tonsils inspected via LONG PATH, and it really pooped him out.† I mean it POOPED HIM OUT.† But he got a clean bill of health, and I foresee we will have him to kick around for a good long time to come.† The Emmanuel Goldstein of the 21st century took a lot of bashing toward the end of the party.† Who will be the next boogeyman?
Friday Jan 2, 2015
The Bored Collective† 3636
Resistance is futile.
KN6Z, W7UA, WQ6I, K6VLF, WB6GGY, K7PRS, VE7SQ, WJ6Q, AD6SL
I was cleaning up my astronomy mess tonight, bringing stuff like the laptop back into the shack, when I turned on the rig and heard Moody WQ6I mention California City John WJ6Q.† Wowee wow wow, I had tune up and say hi to John.† Well, before I could butt in, Pat W7UA axed if ďthat guyĒ with the well pump problem was around.† He had some thoughts about my problem that he wanted to share with me.† So I announced myself.† Pat said he didnít want to take up a lot of our time Ė the same thing he said last night when he wanted to audio test with us and then spent an hour on it Ė and then gave an hourís dissertation on well pumps, without taking a breath.† That brought out all the pump heads with an opinion.† God, I didnít know there were so many pump heads out there just bursting to pontificate pump problems.† So they all got me straightened out.† I didnít really need all the advice.† I discovered last night a breaker was off down by the well.† I reset the three breakers, but I must have fucked up, because today the well pump repair man reset the breaker himself, and the pump started.† All for only $110.00.† Yes, I turned the breakers to the ďoffĒ position before I switched them ďon.Ē† Still, I obviously fucked up somewhere.† I also got some good info from the repair guy, for my money.† Since he had the pressure switch opened up, I had him instruct me on its workings.† I appreciate all the well-wishing from the well beings who wished me well on the well-being of my well.† I thank you all.† And thanks again to pump head Pat. †Pat said he laid awake much of the night last night thinking about me and my well.† After all this well-wishing was done, I finally remembered that I checked in to talk to Cal City John.† I axed John about a guy I knew from the scouts in the early seventies, who was now a practicing dentist in Cal City.† I told John his name and John said this guy has been his dentist for, like, 35 years.† So I told John to pass on my regards.† I havenít communicated with the guy, well, since probably 1973.† Astronomers Bob VE7SQ and Kevin AD6SL axed me about my RX Andromedae monitoring project.† That turned into another huge can of worms.† They want me to build a phased array using telescopes.† An optical phased array.† Donít hold your breath, guys.† Send me the 7K for the second telescope, and Iíll think about it.† And then somebody wanted to talk about some gigantic planet or other unidentified object that recently has been seen crashing into the Sun.† Coast to Coast stuff.† I dunno, man, ask Art Bell.
Thursday Jan 1, 2015
The Bored Collective† 3636
Resistance is futile.
KN6Z, AA8KB, KD7SKK, WQ6I, K7JRL, WB6GGY, K7PRS, K9LPK, W6UA
Well, good olí Pat W6UA checked in tonight axing for a ďquickĒ audio check.† Heh, heh.† An hour later his quick audio check was done.† We really punished him.† Ok, though, I love this shit.† It could only have been better if it had been Art Bell.† Tonightís WARFA was analyzed.† Mike AA8KB stands outside of firing range, and just casts his hook into the battle, pulling out one check-in after another.† Mike takes exception to my conclusion that the high score Tuesday night indicates that the jamming is effective.† He argues that his far flung location enables him to check in stations all over the country.† But I countered that he has been helping out all month, not just on the clear frequency night.† Well, he then argued that we have had some magical solstice propagation advantage of late.† I canít control for that or even quantify it.† I stand by my conclusion that the jamming is effective, i.e., the check-ins count is higher on light jamming nights.† Moody WQ6I added that some nights when the jamming is bad, the net is cut short.† Well, ok, but we donít have the data on that.† My conclusion is based on quantitative data that I have, and not all kinda shit that I donít have or that canít be quantified, God dammit.† Donít contradict me or Iíll fucking cut you out of this web page.† My well pump has crapped out and BZ and I are hauling buckets of water inside to fill the shitters.† God, the well pump fixit men are soooooo busy around here that itís hard to get any help.† You have to wait so long for assistance that backed up turds start tumbling over the rim of the toilet.† The gang gave me a range of advice.† I walked down to the pump and did discover that one of the breakers was off.† So I switched it on.† At the time of this writing it has been over an hour since I switched on the breaker, but it has done no good.† Fuck.† Happy fucking New Year.
Tuesday Dec 30
The Bored Collective† 3636
Resistance is futile.
KN6Z, KK6HWB, N6VNI, K7PRS, WB6GGY, K7JRL, AA8KB, K6AII, KY6W, W6MVM, WQ6I, KB1UM
I guess the opening gambit tonight was Capitan Mike W6MVMís boat.† Itís fucked up somehow.† Iím not sure if itís afloat or on the bottom.† WARFA caught a break tonight, so we discussed that.† Only the third stringers showed up to meet WARFA tonight, or should I say ďstringer.Ē† Pathetic.† Like a single gnat at a pick nick.† No passion, no commitment.† WARFA decided to extend the net to the traditional two hours, because QRM was minimal, but the third stringer pooped out.† There was snoring on freq when the third stringer disappeared, and the snoring went on well after the frequency was abandoned.† Apparently itís a recording that has been heard before.† Forty-nine check-ins.† That the count was much higher than the nightly average reveals two things: 1) The jamming is effective.† 2) WARFA is intact: the WARFA stations are out there and still interested, but many just canít get in.† As I type this Iím listening to the HHH net being jammed by CW CQing; no ID, needless to say.† We did a lot of testing tonight of Music Mikeís rain gutter and sloper.† Itís fascinating to hear how the changes he makes affects the sent and received signals between Mike and the rest of the group.† God, I love that shit.† We talked with Mike at length about piano voicing, tuning, and temperament.† The temperament issue is very interesting.† If you tune for the best sounding chords, then the octaves are not going to be exactly a factor of two apart in freq (if my understanding of this is correct).† Comrade Mike AA8KB mentioned high mountains with big telescopes on top, and that got us talking about Mauna Kea (to the top of which Music Mike has been) and other big mountains and our experiences at dizzying altitudes.† We met some cool new people tonight, and we hope they come back.
Monday Dec 29
The Bored Collective† 3636
Resistance is futile.
KN6Z, KD7BCW!!!, K7PRS, WQ6I, AD6SL, WB6GGY, AG7G
I donít remember much about this QSO.† I do remember the BIG NEWS, though: Ben KD7BCW on freq.† Ben sounds in good health and good spirits.† No more kids on the way, apparently.† Ben is doing some antenna work.† I guess a couple of Yagis are going up.† I wanted to ax for some juicy Art Bell poop, but I never got to it.† Ben says that now that he knows where we are, heíll be back.†
Sunday Dec 21
The Bored Collective† 3636
Resistance is futile.
KN6Z, WQ6I, WB6GGY, AD6SL, K7PRS, WF7M, AG7G, N0PQK, AA8KB, K6VLF, KB1UM
When I tuned in, there wasnít much happening, but wowee wow wow, a buncha people came outta the woodwork.† We did a WARFA post mortem.† Jack N6LN was reported to have checked into WARFA.† Jamming stimulates Beverage talk.† Comrade Mike AA8KB has a couple of narrow beam Bevs pointed at So. Cal that shave northern California right off.† Larry K6VLF made the Bored scene tonight.† He does VLF experimentation, if you can believe that.† Larry listens to atmospheric whistlers.† We were also joined tonight by Mark WF7M in WA and John N0PQK in MN.† By the end of the night we were still talking about Beverages and ferrites.† Duane AG7G says they squirm and bite.
Saturday Dec 20
The Bored Collective† 3636
Resistance is futile.
KN6Z, WQ6I, W7UA, K6AII, K7PRS, WB6GGY, N6VOH, W7UA, AA8KB
Small talk tonight.† Antennas, radios.† Barry N6VOH was just checking out as I checked in.† I didnít get to meet him.† Something fun DID finally happen: audio testing!!!† We fixed Moody WQ6Iís audio.† I was pretty lazy about keeping track of the talk tonight.† Happy solstice all you Pagan bastards.† Iíll see you in HELL.
Thursday Dec 18
The Bored Collective† 3636
Resistance is futile.
KN6Z, AA8KB, K7PRS, KB1UM, WQ6I, WB6GGY, K6AII, AG7G, WG6K, KG6TT
Fun QSO, but I canít remember much about it.† I may have had too many Keoki Coffeeís during WARFA.† I threw up, barfed up, a quick Beverage antenna this afternoon.† Stan WG6K says that what I have is not a Beverage, but merely a very low long wire.† Whatever it is, the rejection off the sides compared to the ends is amazing.† Comrade Mike has done some work for me on my Bev, and has sent me the details on how to upgrade my low long wire to a Bev.† Wowee wow wow, WARFA got their asses kicked tonight.† The jammers win this one.† WARFA canít just stand flat footed in the middle of the ring and take the pounding.† They gotta move and groove, dodge and weave, float like a butterflyÖ† I.e., use a second freq, or something.† Donít just do the same thing over and over.† Relay stations and net control gotta give the date and/or time every transmission.† I myself was fooled by the recordings.† If you donít make the jammers work, they will just start the recordings and go watch TV.† The JW attacked again.† Luckily, I was in bed again.† BZ headed them off once again, and told them I was ďunavailable.Ē†
Tue Dec 16
The Bored Collective† 3636
Resistance is futile.
KN6Z, WI2R, K7PRS, WQ6I, K6ORJ, AA8KB, AG7G
The Geminids meteor shower has been raging lately, and we talked about that.† There was some WARFA talk, but I forgot what is was.† Quartzfest http://www.quartzfest.org/php/main.php?Home is coming up this Jan.† Is that a transvestite on their website?† Moody WQ6I is talking about making the scene.† Talk propagated to topics DX, such as best QTHís for DX.† Duane AG7G was daydreaming out loud about exotic travel.† He was doing some virtual travel via Googlemaps.† Talk on this net inevitably turns to drugs.† So we covered the gamut again.† Nicotine is one of the most addictive drugs.† When nicotine comes up, you naturally think Mal N7MAL.† We wondered if he was still alive (or still smoking; if one is true, then the other must be).† Judging from QRZ, heís alive and smoking.† While we were on the topic of hams, dead or alive, we thought about trying to conjure the great dead hams, such as Orv K6UEY.† Some thought that some kind of sťance within the confines of my loop might conjure him.† I got to know Frank WI2R tonight.† Nice guy.† I hope he comes back for more.† His signal was really weak, and tough for Comrade Mike AA8KB to copy.† Mike was somewhat hard on poor old Frank for his shitty antenna and signal, but thatís ok because Frankís shitty antennaís shitty reception protected him from Mikeís criticism.†
Wed Dec 10 (I guess)
The Bored Collective† 3636
Resistance is futile.
KN6Z, WQ6I, AG7G, K7PRS, AA8KB, WB6GGY, KD7SKK
This is another entry long after the fact.† Moody WQ6I informed me that Captain Mike W6MVM is having trouble floating his boat, so the big boat ride to see the Parade of Lights is sunk.† I guess if I want to see the parade Iíll just have to stand on the shore like the rest of the scum.† I was axed by somebody what I would name my boat if I had one.† Art Bell, what else?† They said it had to be a girlie name.† Ok, I dunno, how about Tinker Bell?† Another famous Bell that I love.† I think it was Duane AG7G and Comrade Mike AA8KB who compared notes on how they discovered Art Bell, and how their lives subsequently changed.† I think you could make a heart-warming Christmas movie out of stories like that.† Mike or Duane would be standing on the edge of a bridge on a cold bleak night, looking down into the rushing water below, and a ghostly image would appear and remark, ďhey, nice audio.Ē† And then theyíd have a reason to go on.† They would loot the building and loan, and blow the money on audio gear.
JW Report
Oh, Jeezus, they came back.† The JW came back this past Saturday morning.† I was sleeping very late, so BZ intercepted them at the gate to our little fenced-in yard.† They elected not to open the gate and come to the front door, but to stand out there calling my name: Glenn, are you in there?† Glenn, God wants us to talk to you!† BZ just kept telling them that I wasnít available, and that I wouldnít be available for several hours, because I wasnít getting enough fiber.† They persisted a bit, and then hit the road.† BZ said that they were impressed with me the first time they ambushed me out on the antenna farm, and that they said, Guys ďlike himĒ usually wonít talk to us.† Well, I did NOT talk to them about their superstition, or allow myself to be drawn into debate over how a miraculous thing like the oak tree in our yard could happen by chance.† I was merely polite to some very nice old guys.† They would have axed me if Iíd read the copy of The Watchtower, which they left with me on their first visit.† I would not have had the heart to tell them that I did not read it, or that it wound up in the bottom of the tortoise box.† Unless they can advise me on how to get a better seat in the Fiery Grandstand than Comrade Mike, then I frankly have noooooo bidness with them.
Monday Dec 8
The Bored Collective† 3636
Resistance is futile.
KN6Z, WB6GGY, WQ6I, AA8KB, AG7G, K6ORJ, KB1UM, K7PRS, W7UA, K6AII
When I checked in, Mike KB1UM was getting some advice on lighting protection from John K7PRS and Mike AA8KB.† I axed Moody WQ6I if he was still coming down for the big boat ride with Captain Mike W6MVM, to view the San Diego Bay Parade of Lights.† I guess heís coming.† Music Mike KB1UM told us he once performed music on a boat that was in a parade of lights in SF, and his band won second place for live music.† I reported on my dx adventure on 20 earlier this evening.† I worked VU3WIJ.† He has an amazing home brew station.† Much of it he made for CHEAP.† Heís got my call wrong (NK6Z) on his QRZ page.† Conversation moved on to smoking and eating shit in Colorado.† Pot talk is gateway conversation to harder topics, and sure enough, in no time we were talking about LSD and other hard drugs.† We even discussed getting high on nutmeg.† It was a big surprise when Pat W7UA checked in.† He used to check in to the old Little People Net, before everybody started hating each other.
Wed Dec 3
The Bored Collective† 3636
Resistance is futile.
KN6Z, WB6GGY, WQ6I, AA8KB, KK6CJA, KD7SKK, KB1UM, K7PRS
Iím writing this up days after the fact.† I canít remember too much about the QSO.† Moody WQ6I has gotten a couple of emails from a female ham named Kim.† She listens and approves of our little party, but she does not have the spectrum privileges to join us.† Hopefully she will upgrade, join us, and get bored.† I baked the hell out of some toll house cookies on this night.† I didnít burn them, but they were just cooked to death.† So I compared notes with John K7PRS on cookie baking.† You really need to be disciplined and take the damn things out of the oven when the directions say to, gooey and runny though the cookies may be.† Mike KB1UM has lost an important thumb drive that he always keeps near his computer.† It just vanished into thin air.† Itís the stuff of Coast to Coast.† Mike got a couple of musical gigs for this month.† He also needs to get to work on the second edition of his book.† Or is it a NEW fix it book?† Iím not sure.† I still would like to get a copy of the first book, if he can get it autographed for me by Art Bell.† Comrade Mike AA8KB kept me on the edge of my seat with some recordings of Art Bell on the ham radio, and some old recordings of Mike KB1UM audio testing.† Really old stuff.† I talked some EZ NEC with Comrade Mike.† Mike has the Silver Dick version of EZ NEC, with the 1500 segment capability, so I guess Iím going to have to get that, or Mike is going to be looking down miles of nose at me.
Monday Dec 1
The Bored Collective† 3636
Resistance is futile.
KN6Z, WQ6I, WB6GGY, K7PRS, AG7G, K6ORJ, W6MVM
Iím trying out a new name for the net.† I made a joke about calling it the Borg Collective, but John K6PRS made a better joke by suggesting we call it the Bored Collective.† So weíll see if it catches on.† Mike W6MVM is hosting a fabulous party on one of his big boats.† Itís going to be Dec. 14.† Heís going to float some of us over to the San Diego Parade of Lights.† Weíre not going to be in the parade, but we are going to spectate.† Shawn N7TNP, son of Conrad, checked in and got some unsolicited audio help.† I was once again enraptured.† Had to change my underwear several times.† Shawn is running the PR-40 and W2IHY boxes, just like me and Art Bell.† We were so busy ďhelpingĒ Shawn with his audio, that we totally blew off K6ORJ when he tried to check in.† We really can be selfish assholes when we are having an audio orgy.† We wanted to help Shawn with his dadís Butternut, but Shawn knew better than to fuck up both his dadís audio settings AND his antenna.† Shawn is going home to Oregon, and when he gets some power and a decent antenna, he is going to join the Bored Collective again.† I saw Interstellar recently, and cussed and discussed it with the gang.† We talked movies in general for a while, and somehow wound up talking about Tyson and Cosmos and Nova.† Moody WQ6I has never seen E.T., or seen Nova on PBS.† Moody, come out of your cave.† I precipitated in my first ham radio contest recently: the Sweepstakes.† I didnít submit a log, because I only had, like, seven stations, and I didnít think that was good enough to win, but I did exchange with these stations all the required info.† It was fun.† I might do it again.† I was in the high power, single op category.† Seven stations isnít much, but I got them all in less than one minute, because I have a good antenna.† I pooped out pretty quickly, because I am not in shape for contesting, but my endurance will improve with practice, and I expect to break into double digits next time.
Friday Nov 28
The Low Down and High Smelliní Net† 3636
KN6Z, WQ6I, WB6GGY, KB1UM, K7PRS, AG7G, N6LN, K6ORJ
I listened, enraptured, for about thirty minutes while the gang audio tested with Mike KB1UM.† Then I jumped in.† I had to jump in and out because I was making observations out on the driveway for my dwarf nova project, the photometry for which I am contributing to an observing campaign.† The photometry supports Very Large Array observations of a number of dwarf novae.† I chatted with Duane AG7G and John K7PRS about my likely vee/loop coupling.† I need to put up a mast dedicated to supporting my vee, and get it the hell away from the loop, if I am going to A-B the two.† Duane discussed his cake baking with John.† Jack N6LN has been contemplating the people dropping dead around him, and remarked that it is sad and is bumming him out.† Those people have gone on to glory. †Nothing to fret about.† They are with Orv now.† And another treat tonight was a long rehash by Moody WQ6I and Duane, of the history of the final days of Ramona Bell and the shit that went down with GU around that time.† In fact the post mortem went all the way back to the days of Orv K6UEY on 3830, and the problems that arose when Art and GU joined up.
Wed Nov 26
The Low Down and High Smelliní Net† 3636
KN6Z, WQ6I, WB6GGY, AA8KB, KB1UM, K7PRS, WI2R, AG7G, N7NTP, KD7SKK, N6LN
We had quite a party tonight.† None of the usual friction.† I told the gang a concert story.† Just before the start of the concert, a French horn player and his chair and his horn tumbled off the back of the riser upon which he was sitting.† Thank god the horn didnít break.† Tonight we met Conrad N7ENís son, Shawn N7TNP.† He sounds just like Conrad, and just as happy.† We did a lot of antenna testing with Mike KB1UM.† I love that shit.† I hope we can do some audio testing next.† Jack N6LN checked in late.† We havenít heard from Jack in a while.† He had some recommendations for Duane on what to read and how to better spend his time.† We talked pianos with Music mike.† I axed Mike some questions about his musical exploits of late.† Apparently he doesnít want to teach any more, or play the cruise ship gig he had for a while.† There is a lot of communicable disease on cruise ships, and Mike had more than his share.† Mike also doesnít draw the type of crowd that buys a lot of booze.† Mike is too classy for that cruise line, apparently.† Mike should perform the type of show that the 80 meter crowd would like, then a lot of booze would get sold.
Wed Nov 19
The Low Down and High Smelliní Net† 3636
KN6Z, WQ6I, K7PRS, WB6GGY, AG7G, KB1UM, AA8KB, WA1OXT, K6ORJ
The QSO tonight was just heavenly.† I checked in to touch bases with Moody WQ6I, regarding the BIG SHEW in Poway this Sunday, and the big feed following.† Moody wants to know where exactly to sit for the best view of my beautiful face.† Then Duane AG7G checked in, and he gave us the poop on his local weather, his gallbladder, local repeaters, and all kinda great shit like that.† Thatís how I knew this was going to be a great QSO.† I just love that shit.† What could be better?† Art Bell, thatís what.† Moody talked to us about his RV-loop dueling with Art.† Bonnie Crystal told Moody some secret balun shit to do to his loop, which made him competitive with Art.† Phil WB6GGY said he has a loop and a Pro II because of Art Bell.† I was just in heaven listening to this shit.† Loops and weather and Art Bell.† Moody offered some fragmentary intelligence on Jim GU, but I donít know if itís accurate, so Iíll leave it out.† Mike KB1UM checked-in running power, and a half-sloper.† He was weaker overall on the sloper than the rain gutter.† So he ABíd the two radiators for us, trying different things.† We got into a huge antenna analysis over this.† Mike is pretty discouraged that his half-sloper sucks compared to the rain gutter.† We all think he should put in a counterpoise for the sloper.† I told a story about how I was out in the yard working on my antenna, and making a very important cell phone call.† An impressive looking SUV drove up the long dirt driveway, with three well-dressed dudes inside.† They got out and seemed very interested in my antenna masts.† I thought they might be from my insurance company, or maybe the power company.† I thought they were going to give me some shit about my loop.† I have never been so happy to talk to Jehovahís Witnesses in my life.† Anyway, this story got us onto the subject of religion and creationism.† Mike AA8KB and Duane then turned that into a long argument about Islam.† The content was ok, but the fifteen minute doubles were killing the net.† Moody stepped in and broke it up.† Only the discipline of the round table can protect the net from this sort of thing.† Only the discipline of the round table can keep Art Bell on the table, where he belongs.† So we dumped the Muslims and talked more about the big shew on Sunday.† Duane mentioned something along the way about the absolute truth of math.† Well, donít get too comfortable until you have checked out Godelís incompleteness theorems: http://en.wikipedia.org/wiki/G%C3%B6del's_incompleteness_theorems.† Iíve been lying awake nights worrying about this.
Now, these JWís donít want me to burn in Hell, thatís why they came to the house to save me.† But that whole episode in the yard with these guys got me thinking about how some kind of Earthly counseling is needed for the Damned, like me.† Iím going down, I know that, but it has been on my mind lately that I want a better seat in the fiery grandstand than, say, Mike AA8KB, or Duane AG7G.† But how to get that?† What will the god I meet be the angriest about?† Would he be more pissed off that I believed in no god, rather than the WRONG god.† For example, what if I meet the god of Isis?† It seems like he would want to cut my head off, I suppose making me even more dead than I already will be, if I worshiped the Christian god.† Maybe heíd go easier on me if I just believed in no god.† But who knows?† What if this god thinks that Mike is some kind of wild-eyed Communist?† What if this god doesnít like Commies?† Then Mike should burn hotter and deeper than I, donít you think?† And how about Duane?† Heís some kind of half-assed Buddhist, I guess.† What if God doesnít like Eastern religious bullshit?† Then I think Duane will be mucking around down there with Mike.† I just donít know what is going to happen.† None of the Damned do.† So we really need a Minister of the Damned to advise us on making the best of a bad situation, and Hell is going to be a bad situation.† What about BZ?† She took the JW literature and put it in the bottom of the tortoise box.† Oh, sweet Jeezus.† Thatís just in-your-face irreverence.† I think she might be keeping some Bad Company with Mike and Duane.
Tue Nov 11
The Low Down and High Smelliní Net† 3636
KN6Z, WQ6I, K7PRS, WB6GGY, W6MVM, AG7G, KB1UM, AA8KB
I jumped in with a thin film of brandy in the bottom of a cup, and toasted my grandpa (Roscoe V. Thurman, my dadís dad) for his service in the US Marines.† I read an old San Diego Union article about him.† He was highly decorated.† And then I toasted Art Bell and thanked him for his service.† And I thanked my dad for HIS service.† And Moody WQ6I clanged a bell in honor of my dad and his dad.† There wasnít a dry eye in the house.† I had the whole day off today, and Tuesday is normally my heaviest day.† More than half of my teaching hours for the week are on Tuesday.† So goofing off all day today was heaven.† Itís the closest Iíll ever get, anyway.† Ebola and recent Ebola victims and potential Ebola victims came up in conversation.† Then we started talking about longest running TV series.† I guess cuz I mentioned one of the creators of The Simpsons is dying of colon cancer.† The Simpsons is a very long running series.† Fourteen episodes.† A match for Bonanza.† When Duane AG7G checked in, Captain Mike W6MVM checked out.† Now, I donít know if there was a causal connection, but Duane seemed to think so.† Comrade Mike AA8KB and I talked about school and the long strange trip of being raised Catholic.† Wowee wow wow, we really went to Hell, didnít we?† Ok, well, maybe not YET.† Mike was very surprised that when I was confirmed, I/we were given the option of taking a pledge that we would not drink alcohol.† I just slumped down in the pew so the Bishop would not see me blowing off the pledge.† I wonder if I had taken it, how much it would have improved my chances of getting into Heaven.† Perhaps my chances would have improved from 0.0%, to 0.00%.† Music Mike KB1UM joined the party, so I read an article about how your chances of prostate cancer go down the more women that you screw.† Mike is going to be stuck indoors because of weather for a long time, so I suggested he make good use of the time by fucking his brains out.† Keep your prostate empty.† Squirt out the carcinogens and crystal structures in the prostate fluid.† Do not do this with homosexuals, as the benefit disappears, possibly from the trauma of being rammed up the ass.† Iím afraid Disneyland Anal Pass holders may have an increased risk of prostate cancer.† Duane joined in the school daze discussion.† We talked about prehistoric computer games, such as Lunar Lander.† I liked that one very much.† It was just a command line game, in its earliest incarnation.† Then Comrade Mike and I got into a long and interesting (in my opinion) antenna modeling discussion.†
Saturday Nov 8
The Low Down and High Smelliní Net† 3636
KN6Z, WQ6I, K7PRS, WB6GGY, KD6SL, KB1UM
We talked about my loop, mostly, at least after I checked in.† John K7PRS recommends a 9:1 balun for my 450-ohm-ladder-line-fed antennas, because 450/50 = 9.† Before I invest in one of those, Iím going to put the antenna analyzer on the lines and see what impedance the rig actually sees.† I canít operate power on 160, because even though the tuner finds a match, I still hear sparking in the amp.† The 9:1 may be the answer, but Iíve got to investigate further.† Kevin KD6SL thinks I ought to stick to dipoles on 20, because the radiation pattern of the loop on 20 is so flower petal-like.† The loop absolutely clobbers my vee on 20 in all directions, so Iíll be sticking with the loop on 20.† I would like to build a three element quad, which would give the loop a better run for its money on 20.† John doesnít think the loop could stand up to a beam at 100 feet, but thatís hardly fair.† My loop is only 62 feet high.† I would like to get on the ANZA dx net some night with Moody WQ6I, and get some signal reports for use in comparing his SteppIR with my loop.† The loopís advantage over the vee starts disappearing fast around 5 MHz, but is still significant at 5 MHz.† As the freq goes down, the loop and vee are both shorter and lower in terms of wavelength.† So I am going to try an experiment.† I am going to lower the loop significantly, and see if the loopís advantage over the vee at 5 MHz is significantly reduced.† If so, I will conclude that a major contributing factor in the loop having such a small edge over the vee at 3.5 Mhz, is that the loop is just not high enough.† If, however, the low loop is still much better than the vee, then I will conclude the that the reason the loop has such a small edge over the vee at 3.5 Mhz is because the 1000 foot loop is TOO SMALL.† Further, if the conclusion is that the loop is too small, I will predict that when I add the additional 500 feet, doubling the enclosed area, that the loop will finally show a significant edge over the vee at 3.5 MHz.
Thursday Nov 6
The Low Down and High Smelliní Net† 3636
KN6Z, WQ6I, K7PRS, WB6GGY, KB1UM, AF6D, W6MVM, AA8KB, AG7G, K6ORJ
This QSO was really for the birds.† I mean, I really wanted to give these guys the bird.† I tuned in, hoping to hear weather reports, signal reports, Art Bell reports, and other exciting stuff, but these fuckers were talking about BIRDS!† Wowee wow wow, Iím nothing if not a bird lover, so I checked in.† I mentioned in passing that the high winds predicted around here, that I expected would knock my loop around, did not materialize.† I also mentioned that I watch the forecast on weather.gov and like the site very much.† Well, Comrade Mike AA8KB has a huge bone for unisysweather.com.† I guess itís got all kinds of bells and whistles and power and flexibility.† Iím sure weather.gov canít do all that shit.† So fuck weather.gov.† Be sure you are wearing your reinforced underwear before you dare to use Mikeís BIG BONE unisysweather.com.† Low-tech Duane AG7G says he just looks out the window for his weather data.† WARFA, WARFA jamming, and the Sherriff came up again.† I guess Duane has pissed off the Sherriff, and now the Sheriff is monitoring Duaneís ďsignal levels.Ē† Whoa, Daddy!, has Duane got trouble now.† When the Sherriff starts watching your signal levels, you are fucked, man.† You know you are fucked.† I brought up Rolling Stoneís top 100 vocalists of all time.† You can find the list on the internet, but you gotta subscribe to the mag to get the discussion.† Bob Dylan and Mick Jagger are in the top ten.† How is it that those guys even make the list at all?† Why isnít Sonny Bono in the top ten, or at least on the list, if Dylan and Jagger are?† Now I am well aware that Dylan and Jagger are among the greatest rockers of all time, but are they very good singers?† Urethra Franklin was number one.† Thatís fine.† At least sheís a great singer.† Duane twisted Mike KB1UMís arm for some exposition on life in Colorado.† Mike has been working some parties and restaurants, but has no permanent gig at this time.† Mike is dating a woman from some hell hole called Arvada.† Itís a very long drive from where Mike lives.† Susan will be driving over to Mikeís for their next date, and I hope Mike prepares well by looking over unisysweather.com.
Sunday Nov 2
The Low Down and High Smelliní Net† 3636
KN6Z, WQ6I, K7PRS, WB6GGY, KB1UM, AF6D, W6MVM
Repeaters, repeaters, repeaters.† Thatís why I checked in.† But then the conversation shifted to Mike W6MVMís new boat-location.† I wish he had checked with me on that, because now BZ and I canít come down and see free Humphreyís concerts.† Mikeís boat is at a different marina.† I reported on minor wind damage to one of my loop masts, and that deflected the conversation to antennas.† Bob AF6D had some questions for the group, about bazookas.† There was tons of doubling tonight.† Jeezus.† Mike KB1UM has hooked up with a new woman.† Her name is Susan and he met her online.† That is so romantic, donít you think?† I hope for some stories from Mike about romancing Susan.† I played an A minor and an E minor on my guitar, over the air, and Mike named the chords without hesitation.† Bob told us a story about a guy in the hospital, who had a fifteen inch dick.† Nurses were coming around and taking peeks under the sheet.† I donít know the setup for this story.† Who the guy was or how Bob knows about him, I donít know, so if you want the details, or just want to talk dick, talk to Bob.†